2017 Speakers
(2018 Speakers To Be Announced Soon!)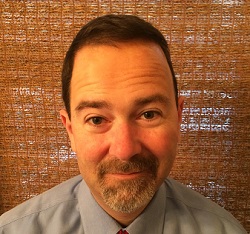 Hon. David G. Braithwaite
Administrative Judge Department of Industrial Accidents
HON. DAVID G. BRAITHWAITE has been an Administrative Judge with the Department of Industrial Accidents since 2015.  He graduated magna cum laude from Amherst College in 1989 with a degree in history and received his J.D. from Boston University School of Law in 1996.  Judge Braithwaite worked in Boston for several law firms practicing insurance defense and workers' compensation.  He then served as staff counsel at AIG and Travelers for nine years.  He made presentations to Travelers' construction clients, and to claims adjusters at Travelers and AIG.  He was awarded the James Garretson Excellence in Advocacy Award in 2013 by the Massachusetts Academy of Trial Attorneys.  Judge Braithwaite presented the insurer's organization of a workers' compensation case from first contact through hearing at a 2008 MCLE seminar.  He made presentations at the annual MCLE workers' compensation seminar in November 2015, at the MCLE workers' compensation BasicsPlus seminar in May 2016, and at the annual MCLE workers' compensation seminar in November 2016.  He is admitted to the Massachusetts State Bar, the Federal District Court of Massachusetts, and the First Circuit Court of Appeals.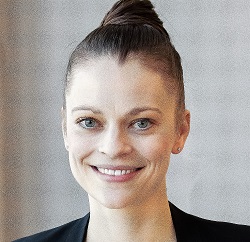 Arinda Brooks, Esq.
Founding Attorney, Brooks Law
As a Medford attorney who handles Social Security Disability (SSD), workers' compensation, and personal injury matters, Attorney Arinda Brooks likes being able to stand up for those who have been injured in order to help them obtain the compensation they deserve. With years of experience to her name, she is capable of handling even the most complex kinds of cases. We at Brooks Law are proud to be led a by a caring, skilled, and dedicated attorney such as her.
While in law school, Attorney Brooks participated in a civil litigation clinic where she successfully represented her first SSD client. She remained passionate about assisting disabled individuals and after passing the Massachusetts Bar, she took a job as an associate for the Boston law firm Landman Akashian, LLP. She worked at Landman Akashian, LLP for six years, focusing her practice on SSD and workers' compensation before opening her own private practice in 2013. She lives in Somerville, Massachusetts with her husband Michael. To better assist her clients, she accepts cases on a contingency fee basis and offers free initial evaluations so you can discuss the details of your legal matter.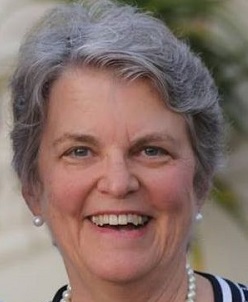 Jennifer Christian, MD, MPH, FACOEM
Multi-Dimensional Medical Care, LLC and President of Webility Corporation
Jennifer Christian, MD, MPH, FACOEM is committed to mitigating the impact of injuries and illnesses on patients' lives and livelihoods—no matter what caused the medical problem. In her new Massachusetts private practice, Multi-Dimensional Medical Care, LLC, she sees only difficult cases, evaluating and treating patients left with persistent symptoms, stalled recoveries, or poor life outcomes after years of medical treatment. Best known for her work at the national level, Dr. Christian has won awards for her leadership in developing and promoting ACOEM's work disability prevention model. She is course director for two full-day ACOEM CME courses: (1) Cutting Edge Techniques in Work Disability Prevention; and (2) Getting Difficult Cases Unstuck: Strategies and Tactics for Stalled Recovery and Prolonged Work Disability. In the policy realm, she led development of a proposal for a national Community-Focused Health & Work Service. That proposal served as a model for a $50 million demonstration project now included in the 2018 Federal Budget. Dr. Christian continues to serve as President of Webility Corporation which provides consulting and training services to clients in the healthcare, employment, insurance and governmental sectors. She is board-certified in occupational medicine, with medical and public health degrees from the University of Washington in Seattle.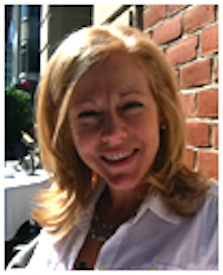 Maria DelMuto, PT, CCM
Clinical Case Manager for Partners Healthcare System
Maria DelMuto is a 1982 graduate of Simmons College with a Bachelor of Science Degree in Physical Therapy. After spending over 15 years practicing as an orthopedic clinical specialist and occupational rehab specialist, she transitioned to the workers' compensation arena to specialize in utilization review and medical case management of the injured worker. In 1999, Maria was responsible for the development and implementation of the Utilization Review and Medical Case Management Services Program for Northern General Services. As a certified case manager, Maria was the managed care supervisor for the third party administrator, FutureComp for over 10 years. During that period, she was actively involved in new client presentations while providing case management services to multiple self insured groups, individual clients, and municipalities. Currently, she is a clinical case manager in the workers'compensation division of Partners Healthcare System where she interacts daily with injured employees from multiple entities.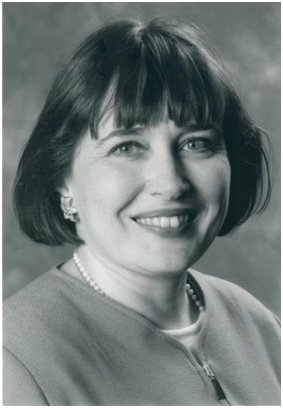 Debra Dyleski-Najjar, Esq.
Najjar Employment Law Group, P.C.
Debra Dyleski-Najjar, Esq., is president and founder of the Najjar Employment Law Group, P.C. with offices located in Boston and North Andover. She founded NELGPC in April 2008 as a labor, employment and benefits boutique law firm to provide strategic legal advice, backed by litigation expertise, for employers.  NELGPC works to keep employers ahead of the curve, not only complying with the law but strategically designing best practices for long range management of the workplace and risk mitigation.   Ms. Najjar is AV rated by Martindale-Hubbell and has practiced employment law for over thirty-three (33) years.  Before establishing NELGPC, she was an equity partner in the Boston office of a 250-attorney regional law firm, with offices in Boston, Providence and Concord.  In addition to defending employers in state, federal and agency litigation, she is a frequent author, lecturer, counselor, and trainer on workplace issues including compliance with state and federal laws.  Due to Ms. Najjar's significant professional accomplishments, in 2007, she was nominated by her peers and inducted as a Fellow of the College of Labor and Employment Lawyers and now serves as Chair of the First Circuit Credentialing Committee.   For over ten consecutive years, she has been recognized as a New England Super Lawyer, a recognition bestowed on the top 5% of attorneys.  She served on the Governance Committee of the Board of Directors of the Greater Lawrence Family Health Center (2015-2017), and is an active member of the New Hampshire Bar Association moderating the annual Labor and Employment State Conference for the past fifteen years. She also serves as the Legislative Director of the Greater Merrimack Valley Human Resource Association and is a member of the Society of Human Resource Management  (SHRM) A-Team.  She is a graduate of Wellesley College, magna cum laude Durant Scholar, and Boston University School of Law, summa cum laude, third in her class and an Editor of the Law Review. She is admitted to practice before the state and federal courts of Massachusetts, New Hampshire and Maine, as well as the United States Supreme Court, and is a credentialed member of the American Society of Pension Professionals and Actuaries (ASPPA).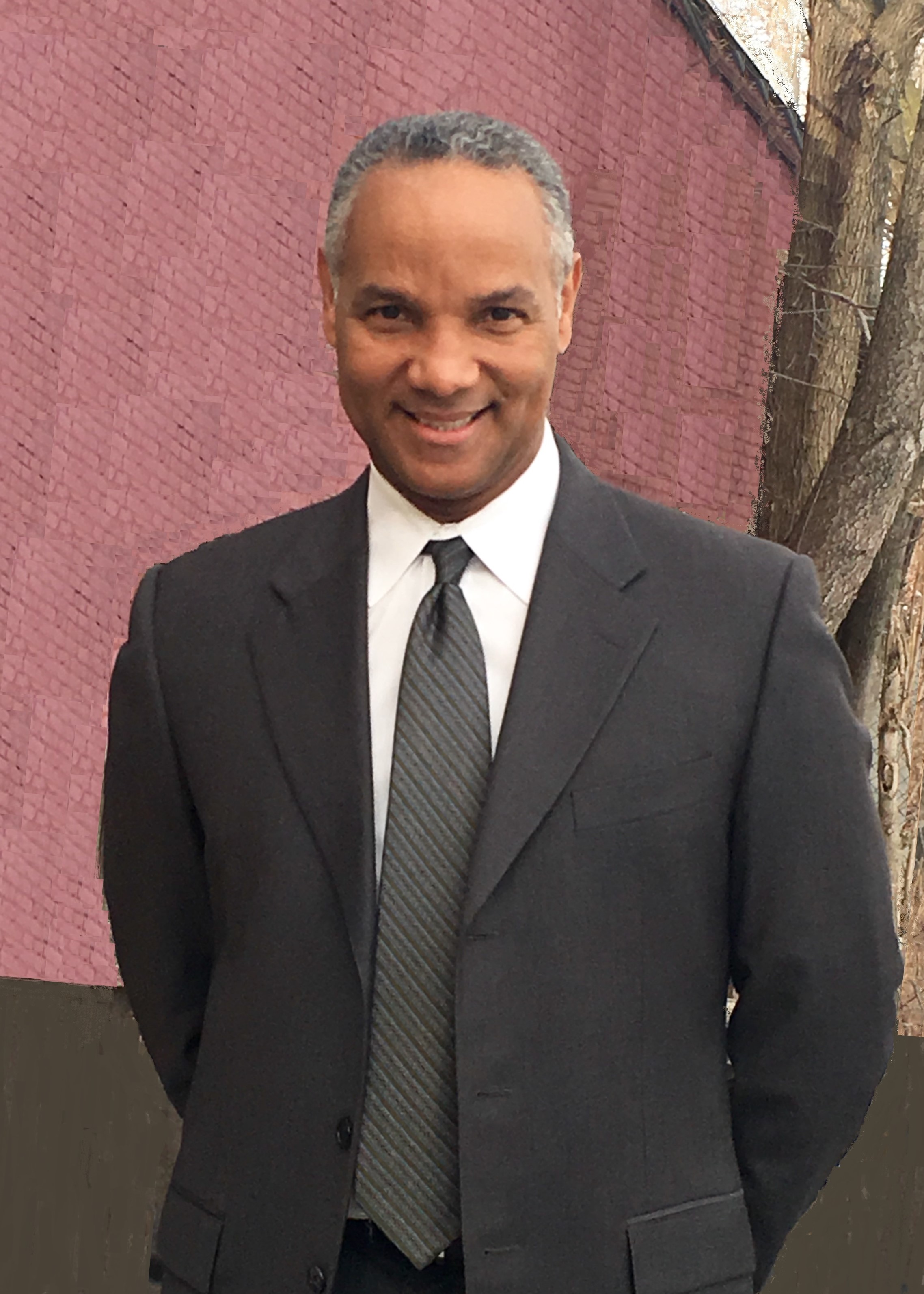 Roberto Feliz, MD
Medical Director Hyde Park Pain Management/Ambulatory Surgical Center Medical Director Boston Pain Clinic
Roberto Feliz is a board certified pain management physician and anesthesiologist. Dr. Feliz is widely recognized for his clinical interests in Complex Regional Pain Syndrome, Neuropathic Pain, Rhizotomy, Epidurals and Nerve Blocks, Opioid Tapering and Sports Injuries.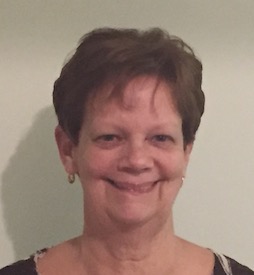 Alice Hathaway
Claims Examiner, Sedgwick
Alice began her insurance career in September, 1987 as a Claim Representative. Prior to joining Sedgwick she worked at Royal Sun Alliance,  AIG, Meadowbrook, and most recently, Gallagher Bassett.  She has handled the New England States: Vermont, New Hampshire, Connecticut, Rhode Island and Massachusetts.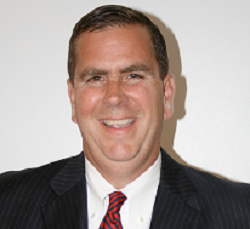 W. Todd Huston, Esq.
Attorney, Moriarty, Shay & Associates
Attorney W. Todd Huston is an attorney specializing in workers' compensation and personal injury matter. Attorney Huston maintains a private practice and is of Counsel to Moriarty, Shay & Associates, P.C., an A/V rated insurance defense firm in Worcester Massachusetts. He is a graduate of Suffolk University Law School, (J.D., cum Laude, 1994) and the College of the Holy Cross (B.A. Philosophy, 1986). His practice focuses on the defense of insurers and self-insured entities in all Massachusetts Courts. He defends workers' compensation cases at all Regional Offices of the Department of Industrial Accidents on behalf of his clients. He is licensed to practice law in all State and Federal Courts in Massachusetts, and the U.S. Supreme Court. Attorney Huston is a member of the Massachusetts Bar Association, Massachusetts Bar Foundation, the Worcester Bar Association, and a MCLE Contributor and Faculty Member.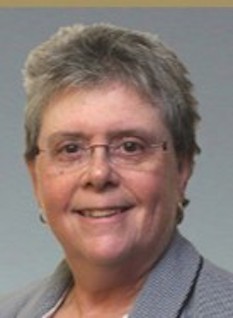 Deborah G. Kohl
Partner at Law Offices of Deborah G. Kohl
Deborah G. Kohl is an attorney concentrating in the areas of workers' compensation and disability law. She has been in practice for over 30 years with an office in Fall River, MA. She is a graduate of the University of Rhode Island and Northeastern University School of Law. She is a frequent lecturer and author on workers' compensation law. She is the editor of MA. Workers' Compensation Sourcebook and Citator (2013,2014). She is the co-editor of Lexis Nexis Practice Guide: Massachusetts Workers' Compensation. She is a fellow and past President of the College of Workers' Compensation Lawyers and has been elected as a member of NASI (National Academy of Social Insurance.) She has served as Chair of the AAJ Lawyer's Workers' Compensation Section and as President of Workers Injury Law and Advocacy Group (WILG). She currently serves as a member of the WILG board and as a Vice President of the TIPS WC Section. She is on the Board of MATA and is the chair of the MBA WC Section.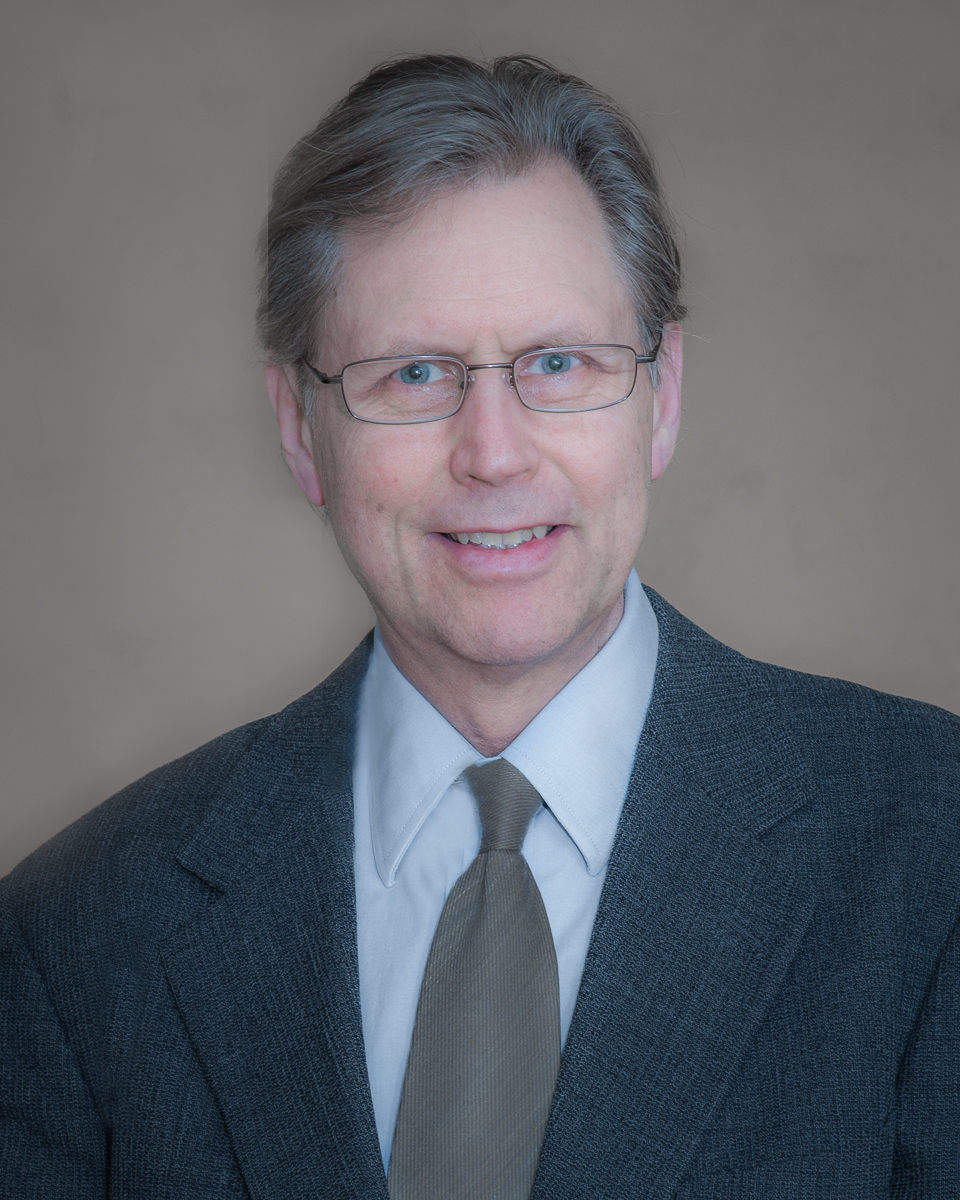 Kenneth A Larsen, DMin, ABMP
Clinical Psychologist, Department of Medicine, NEBH
Dr. Larsen is a clinical psychologist in the Department of Medicine at New England Baptist Hospital. He is also the Director of Clinical Pastoral Education and Counseling. For the past nineteen years he has utilized innovative treatment approaches in caring for patients suffering from catastrophic occupational injuries and workplace violence, as well as in the management of chronic pain.
For many years he has also been involved in sport psychology as the Baptist has often provided medical management of elite athletes who visit Boston for world cup events including the Boston Marathon. For fifteen years he was on the medical team for the Boston Celtics, and a clinical instructor in the Department of Medicine at the Harvard Medical School. He is past member of the Board of Directors of the Massachusetts Psychological Association, Chair of the NEBH Integrative Medicine Council, and co-chair of NEBH's Institutional Review Board.
He did his undergraduate work at New York University, completed Masters studies in theology and received a Doctorate in Analytical Psychology & Clinical Studies at Andover-Newton, including advanced studies at the CG Jung Institute in Zurich, Switzerland. He completed residencies at Abbott Northwestern Hospital in Minneapolis, and Danvers State Hospital in Massachusetts. His doctoral dissertation in clinical hypnosis was entitled: ""Eidetic Memory Reprocessing – An Investigation of the Neurobiology and Clinical Application of the 'Trauma Theatre' with Workers Suffering Co-Morbid PTSD.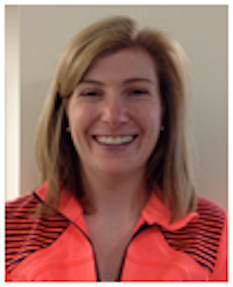 Shaunna Lattuca, PT, DPT, OCS
Outpatient Senior Physical Therapist Department of Rehab Therapies Boston Medical Center
Shaunna has a doctorate in physical therapy and is a senior physical therapist in the outpatient department at Boston Medical Center. She graduated from the Massachusetts General Hospital Institute of Health Professions (MGH IHP) Doctor of Physical Therapy program. Following graduation, she began working in the outpatient department at Boston Medical Center where she developed a passion for orthopedics and sports related injuries. She completed the residency program in orthopedics and manual therapy at the MGH Institute of Health Professions which lead to improved examination, clinical reasoning skills and manual abilities to become an advanced specialist practitioner for disorders of the spine and extremities. Upon completion of this program she passed the specialist exam and became a board certified Orthopedic Clinical Specialist.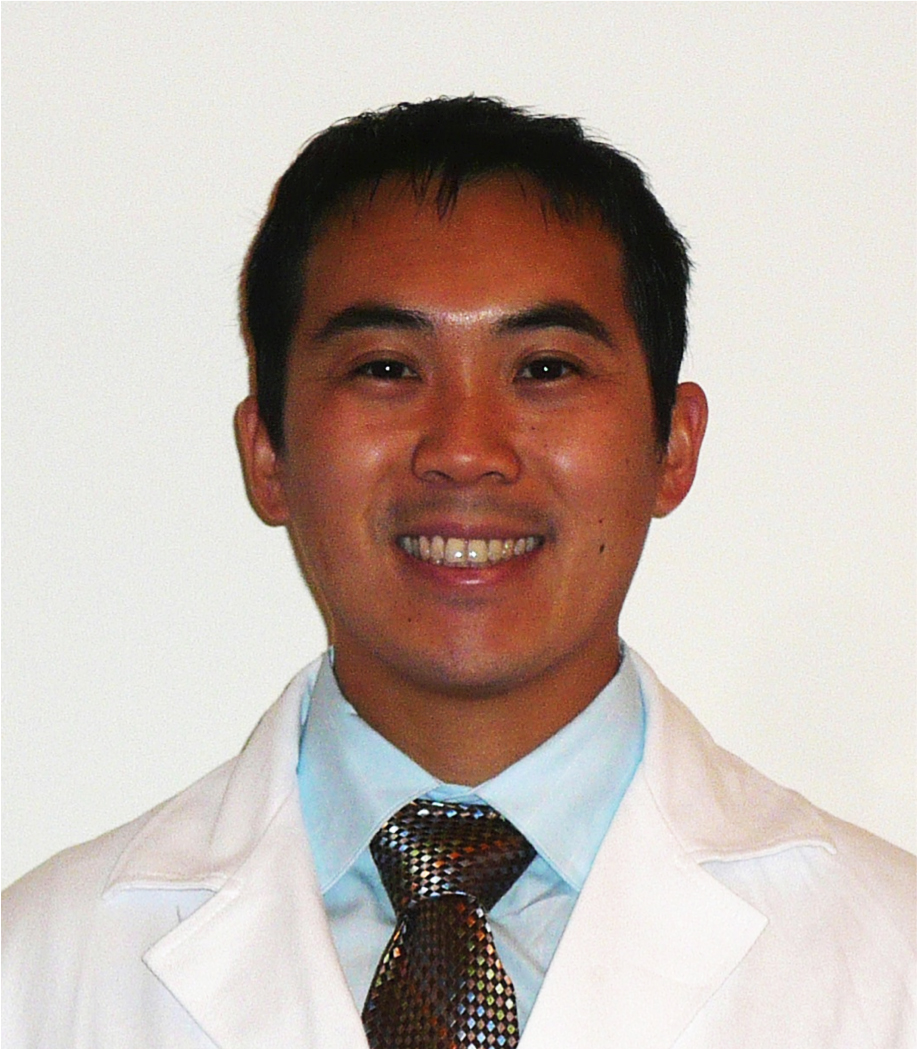 Xinning Li, MD
Assistant Professor Sports Medicine and Shoulder & Elbow Surgery Boston University School of Medicine - Boston Medical Center Boston University Athletics - Team Physician
Dr. Xinning Li, Assistant Professor of Orthopaedic Surgery at the Boston University School of Medicine and Team Physician for the Boston University athletics, has a strong clinical interest in both Sports Medicine and Shoulder & Elbow surgery. Dr. Li completed his first fellowship in Sports Medicine at the prestigious Hospital for Special Surgery in New York City, a world-renowned sports medicine fellowship program and the #1 ranked orthopaedic hospital in the United States. During his fellowship, Dr. Li worked with many experts in the field of sports medicine and served as the assistant team physician for the New York Mets professional baseball team. Additionally, he has also provided medical care to several high school and collegiate teams throughout his residency and fellowship training. After his sports medicine fellowship, Dr. Li completed a second fellowship in Shoulder & Elbow surgery at the Harvard Medical School (Massachusetts General and Brigham & Women's Hospital). During this time, Dr. Li spent additional time traveling to France to work closely with two world-renowned shoulder surgeons, Dr. Laurent Lafosse (Annecy) and Dr. Gilles Walch (Lyon) to further advance his training in complex arthroscopic shoulder surgeries and open shoulder reconstruction.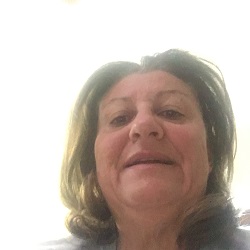 Susan MacInnis
Nurse Case Manager VRSDM
Susan MacInnis, RN, CCM has been a nurse for the last 36 years. She has been involved in WC for the past 17 years. Her skill set includes: assisting with all types of injuries including catastrophic, as well as routine orthopedic issues. Through her career she has been able to formulate relationships with physicians, surgeons and therapist to facilitate the best possible care possible for her claimants. She has enjoyed a wonderful career and plans to continue for many years assisting her clients returning to a pre injury level of function. She also moonlights as a hospital case manager to allow her to keep her skills for levels of care. This has been helpful in maintaining relationships with hospitals and staff.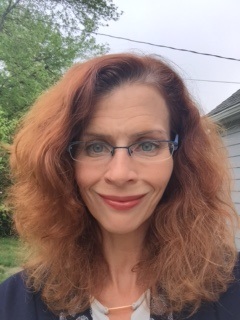 Catherine McKeever
A.I.M. Mutual Claim Supervisor
Cathy McKeever joined A.I.M. Mutual as a Senior Claim Specialist in August, 2008 and was promoted to her current position of Claim Supervisor in 2014. She began her insurance career with CIGNA in 1991 as a Claim Representative specializing in Massachusetts workers compensation claims. Prior to joining A.I.M. Mutual, she worked for MAC Risk Management for six years as a Senior Workers Compensation Claim Examiner handling Massachusetts and Connecticut claims.
Cathy holds a Bachelor of Arts degree in Economics from the University of Connecticut.
Lorana Miceli, RN, MA
Regulatory Coordinator, Cooley Dickinson VNA & Hospice, Northampton, MA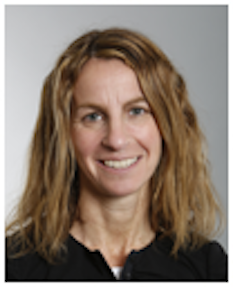 Suzanne L. Miller, MD
Dr. Miller completed her medical school and her residency training at The Mount Sinai Hospital in New York followed by a sports medicine fellowship at The University of Pittsburgh. She has a master's degree from Columbia in Exercise Physiology. Dr. Miller is board certified and holds a subspecialty certificate in orthopaedic sports medicine and she serves as an Assistant Clinical Professor at Tufts University School of Medicine.
Dr. Miller's clinical interests lie in treating sports medicine injuries of the upper and lower extremity. She has published extensively in medical literature and has several ongoing clinical trials involving shoulder and hamstring injuries. She has a special interest in injury prevention and has developed both ACL and running injury prevention applications.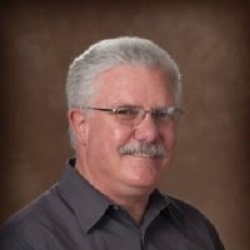 Edward M. Moriarty, Jr., Esq.
Senior Partner, Moriarty, Shay & Associates, P.C.
EDWARD M. MORIARTY, JR. is a senior partner at Moriarty, Shay & Associates, P.C., Wakefield, MA. He graduated magna cum laude from Northeastern University with a major in political science in 1976. He received his J.D. from Temple University Law School in 1979 where he was executive editor of The Jurist. Mr. Moriarty has been representing the interests of insurers, self-insurers, and self-insurance groups at the Department of Industrial Accidents for 36 years. Mr. Moriarty has participated in numerous continuing legal education programs for bar associations and the insurance industry. He is a member of the Massachusetts Bar Association, The Massachusetts Coalition for Occupational Safety and Health, The Council on Litigation Management, and the Mass Bar Foundation IOLTA Program. Mr. Moriarty is A/V rated Martindale Hubbell 2016. He is listed in the 2016 Martindale Hubbell Register of Preeminent Lawyers, Boston's Top Rated Lawyers, 2015, Edition (October 2015), and is a Fellow of The College of Workers' Compensation Lawyers, Class of 2015.
Tucker Echlin O'Day, MSPT, MS
Specialist, Healthcare and Human Services Injury Prevention and Worksite Wellness, AIM Mutual Insurance Companies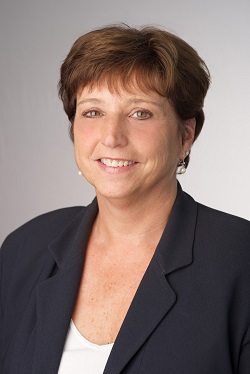 Laurie Parsons, WCLA, FCLA
Claim Director, A.I.M. Mutual Insurance Companies
Laurie joined A.I.M. Mutual Insurance Companies in 1997 as a Claim Supervisor and went on to hold positions as Special Projects Coordinator and Claim Technical Director before being named Director in 2014. She began her claim career in 1980 with American Mutual where she supervised workers compensation, special litigation, hazardous waste, medical malpractice, and accident and health claims. She has specialized in workers compensation for more than 20 years. Her insurance designations include a Workers Compensation Law Associate (WCLA) as well as a Fraud Claim Law Associate (FCLA). In addition to Massachusetts, Laurie is licensed to handle claims in the states of New Hampshire and Connecticut. She holds a Bachelor of Science Degree in Criminal Justice from Westfield State College.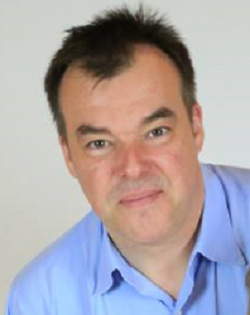 Sasa Periskic, MD
Founder, Boston Pain Specialists
Dr Periskic graduated from medical school in Zagreb, Croatia.  He completed anesthesia residency training at Boston University and fellowship training in interventional pain medicine at Harvard Medical School and Brigham and Women's Hospital.  Dr Periskic is board certified in pain medicine.  With more than 20 years in practice, he is the Medical Director of Boston Pain Specialist in Melrose and Winchester MA (5 miles north of Boston), where he and his team of Harvard fellowship trained interventional pain management physicians and nurse practitioners work collaboratively to treat workers comp patients with chronic pain and help them get back to work and living their lives.  Dr Periskic's clinical interests include back and neck pain, complex regional pain syndrome and oncology pain.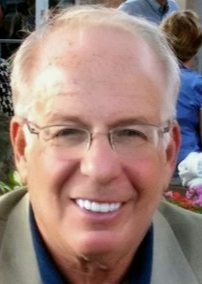 Alan S. Pierce, Esq.
Pierce, Pierce & Napolitano
Alan Pierce is a principal in Pierce, Pierce & Napolitano a Salem Mass. workers compensation law firm representing injured workers before the Department of Industrial Accidents. He has been practicing law since 1974 and was a workers compensation claims representative for Liberty Mutual from 1969-1974.
Alan is a past chair of the workers' compensation sections of the American Bar Association, the Massachusetts Bar Association and the Massachusetts Academy of Trial Attorneys where he served as President in 2004-2005.
He is a past member of the Massachusetts Workers' Compensation Advisory Council, past editor and contributor to the Journal of Workers' Compensation and currently hosts a podcast Workers Comp Matters on the Legal Talk Network.
He currently serves as secretary for WILG the Workers Injury Law and Advocacy Group and is a frequent lecturer before various continuing legal education and other organizations.
In 2007 Alan was inducted as a Fellow in the ABA'S College of Workers' Compensation Lawyers."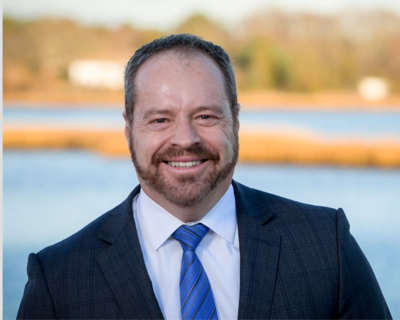 Michael Ready, Esq.
Partner Ready, Kiernan & McNally, LLP
Michael Ready is a partner at Ready, Kiernan & McNally, LLP in Wareham and New Bedford, Massachusetts. He and his firm concentrate in workers' compensation andpersonal injury matters. Mr. Ready is a summa cum laude graduate of Assumption College in Worcester, Massachusetts and a cum laude graduate of the New England School of Law. Prior to forming Ready, Kiernan & McNally, LLP, Mr. Ready was a partner at Morrison Mahoney, LLP and ran the firm's Raynham and Fall River offices. He is admitted to practice law in the Commonwealth of Massachusetts and is a member of the Plymouth County Bar Association and Massachusetts Bar Association. Mr. Ready served as the Co-Chairman of the Massachusetts Bar Association Workers' CompensationPractice Group from 2002-2005. He served as President of the Plymouth County Bar Association, the oldest Bar Association in America, and is a Member of the Massachusetts Bar Association House of Delegates. He has also been appointed to serve on the Joint Bar Committee on Judicial Appointments for the Commonwealth of Massachusetts. He is also a Member of the Board of Directors of South Coastal CountiesLegal Services Corporation, a non-profit corporation which provides free civil legal services to low-income and elderly residents of our communities. He has been selected for inclusion in The Best Lawyers in America annually since 2007. He is the Co-Author of the LexisNexis Practice Guide-Massachusetts Workers' Compensation, published in 2014.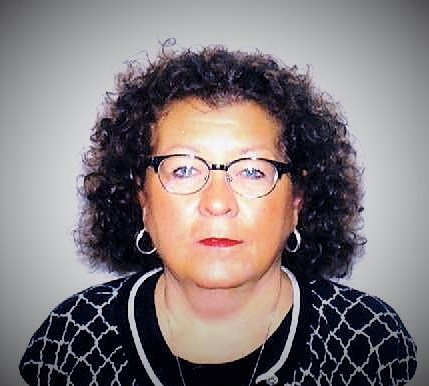 Catherine L. Reno, RN, BSN, MBA, CCM
Catherine is a Senior Case Manager at VRSDM with over 18 years of Workers Comp case management. Areas of expertise include Burns, TBI, Catastrophic and Orthopedic Trauma. Other areas of interest include working with providers and injured workers to prevent , reduce or eliminate narcotic dosing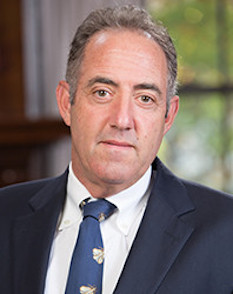 David Rosmarin, MD
Chief of Psychiatric Services, OEHN Director of the Forensic Psychiatry Service, McLean Hospital
Dr. Rosmarin is Chief of Psychiatric Services at OEHN and Director of the Forensic Psychiatry Service at McLean Hospital, focusing on risk management, with emphasis on risk assessment for violence and suicide. He also performs varied special asssesments in medico-legal matters. Dr. Rosmarin has evaluated over 150 murderers, and consulted to the US government intelligence community for a decade, holding TS security clearances. He consults widely to industry, municipalities, and licensing boards on risk assessment, fitness for duty, ADA matters, and difficult employees. Dr. Rosmarin is a Distinguished Life Fellow of the American Psychiatric Association and received the Red Apple Award from the American Academy of Psychiatry and the Law, where he chairs the Committee on Peer Review. He has lectured nationally on topics such as legal insanity, capital punishment, psychiatric ethics, suicide assessment, workplace violence, and assessment of emotional damages. Dr. Rosmarin is a graduate of Boston University School of Medicine and served his internship at Boston City Hospital. He went on to a residency at the University of Massachusetts Medical Center where he was Chief Resident in Forensic Psychiatry. He was also a Special Student at Harvard Law School. He is Board certified in Psychiatry and Forensic Psychiatry.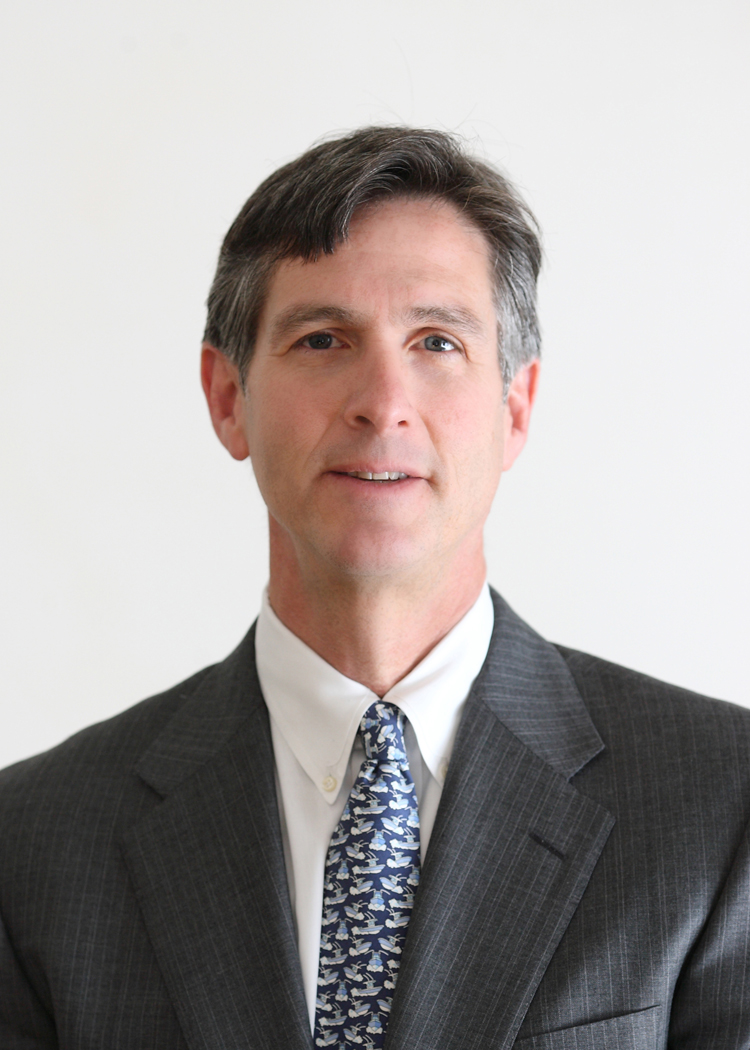 Buzz Schneider, Esq.
Buzz Schneider, Esq. is a graduate of the University of Maine and New England School of Law. He has represented numerous employers, insurers and self-insurers before the Massachusetts Department of Industrial Accidents, the Massachusetts Appeals Court, and the Supreme Judicial Court since 1983. Of particular importance is Mr. Schneider's knowledge of workers' compensation law which he acquired as a special assistant to the Massachusetts Assignment Collection Unit, and as a Law Clerk at the Department of Industrial Accidents from 1980 to 1983. In addition, he studied the federal disability system as a research associate for Congressman Thomas P. O'Neill, Jr., then, the House of Representatives Majority Leader. Mr. Schneider also has Superior Court jury trial experience defending general liability cases throughout the Commonwealth. Mr. Schneider has contributed to numerous publications and has been a panelist for several programs dealing with the Massachusetts Bar Association's Continuing Legal Education project concerning workers' compensation practice and procedure. In 2009 Mr. Schneider was elected to the American Bar Association's College of Workers' Compensation Lawyers. He was recognized by his peers as Lawyer of the Year in 2013 and 2015 – Best Lawyers New England Workers' Compensation.
Andrew Stein, MD
Assistant Professor of Orthopedic Surgery, Boston University School of Medicine Chair of Hand Service, Boston Medical Center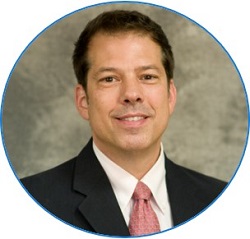 Philip N. Swayze
Director, Health & Performance, New England Region, HUB International
Philip Swayze is the Director of Health & Performance for HUB International in the New England Region. In this role, he provides strategic employee health management consulting support to HUB clients as a core member of the HUB Employee Benefits Team. Philip also works closely with HUB Producers, Account Managers and other Health & Performance Consultants on client program implementation. Philip is also a member of the Health & Performance leadership team Prior to working with HUB, Philip managed his own wellness consulting and strategic marketing practice. He has more than 18 years of experience working in consulting, sales, product development, marketing, and communications within the healthcare field. Over the years, he has worked for HealthNEXT, Abacus Health Solutions, Plus One Health Management, The Health & Wellness Institute, Blue Cross & Blue Shield of Rhode Island and Manning, Selvage & Lee. Philip stays active in the health and well-being field through his work with the Health Enhancement Research Organization (HERO) where he has been a Think Tank member for the past 10 years. He is an active member of the Workforce Performance Workgroup, and the HERO Leadership Awards Chair. Philip is also an active and award-winning volunteer with the Worksite Wellness Council of Massachusetts, and a frequent moderator, blogger and speaker. Philip has helped HUB clients earn regional and national awards. He has a master's of science in public relations from Golden Gate University and a bachelors in psychology from the University of Vermont. He is also a Certified Wellness Program Director. Outside of his duties at HUB, Philip is the Scoutmaster for his son's Boy Scout Troop.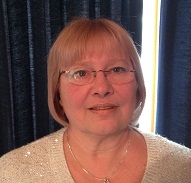 Connie Sweet, PT, DPT, CSHE
Consultant Physical Therapist in Utilization Review and Ergonomics, Practicing Manual Physical Therapist
Connie Sweet is a consultant physical therapist in utilization review and ergonomics and a practicing manual physical therapist at Beth Israel Deaconess Healthcare in Lexington, Massachusetts.  She received her Bachelors of Science in Physical Therapy from Northeastern University, Masters in Health Administration from Lowell University and her Doctorate in Physical Therapy from the MGH Institute for Health Professions. She is a consulting therapist and panelist for many third party utilization review agencies nationwide. Dr. Sweet clinically practices in outpatient physical therapy with a specialty in Spine, SI joint dysfunction, Ergonomics and Women's Health. She also has a certification specialty in health ergonomics and provides work station assessments and job task analysis onsite at businesses and privately.
Eduard Vaynberg, MD
Director of Interventional Pain Management Clinic, Boston Medical Center, Attending Pain Management Physician at New England Baptist Hospital and Boston Outpatient Surgical Suites (BOSS), partner Anesthesia Associates of Massachusetts and New England Pain Management Consultants, Assistant Professor of Anesthesiology and Pain Management, Boston University School of Medicine
Dr. Vaynberg is a board certified pain management physician with extensive experience in medical and interventional pain management of the most complex pain patients with particular interest in work related injuries, Complex Regional Pain Syndrome (RSD) and spinal cord stimulation for painful conditions.  Dr. Vaynberg authored several textbook chapters on complex regional pain syndrome and risk mitigation strategies in pain management.
Dr. Vaynberg currently combines academic practice at Boston Medical Center where he leads an Interventional Pain Management Clinic and private practice at New England Baptist Hospital and BOSS surgical center.