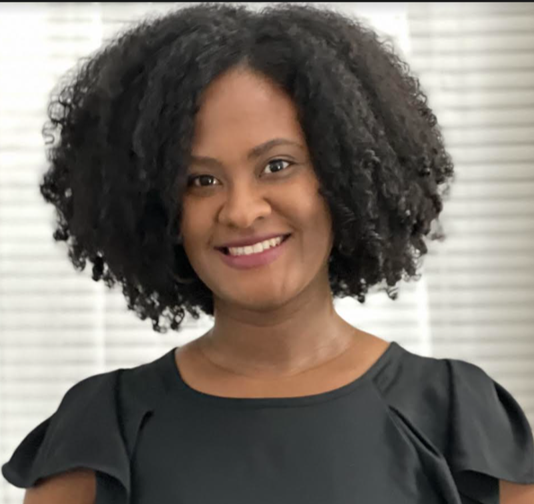 CINTYA ALVES GRAY, BSN, RN, CCM
Certified Case Manager, Mass General Brigham
Cintya Alves Gray is a Certified Case Manager at Partners Healthcare System. Cintya is a Registered Nurse by trade with experience in primary and urgent care. Cintya started her career in the world of workers compensation as a telephonic medical case manager with Travelers Insurance where she worked with injured employees throughout New England. Cintya transitioned to field case management with Coventry healthcare where she traveled throughout MA and RI to meet with injured employees and treating providers. Cintya is currently enjoying her role within a self-insured self-administered employer and daily interactions with injured employees from multiple Mass General Brigham entities.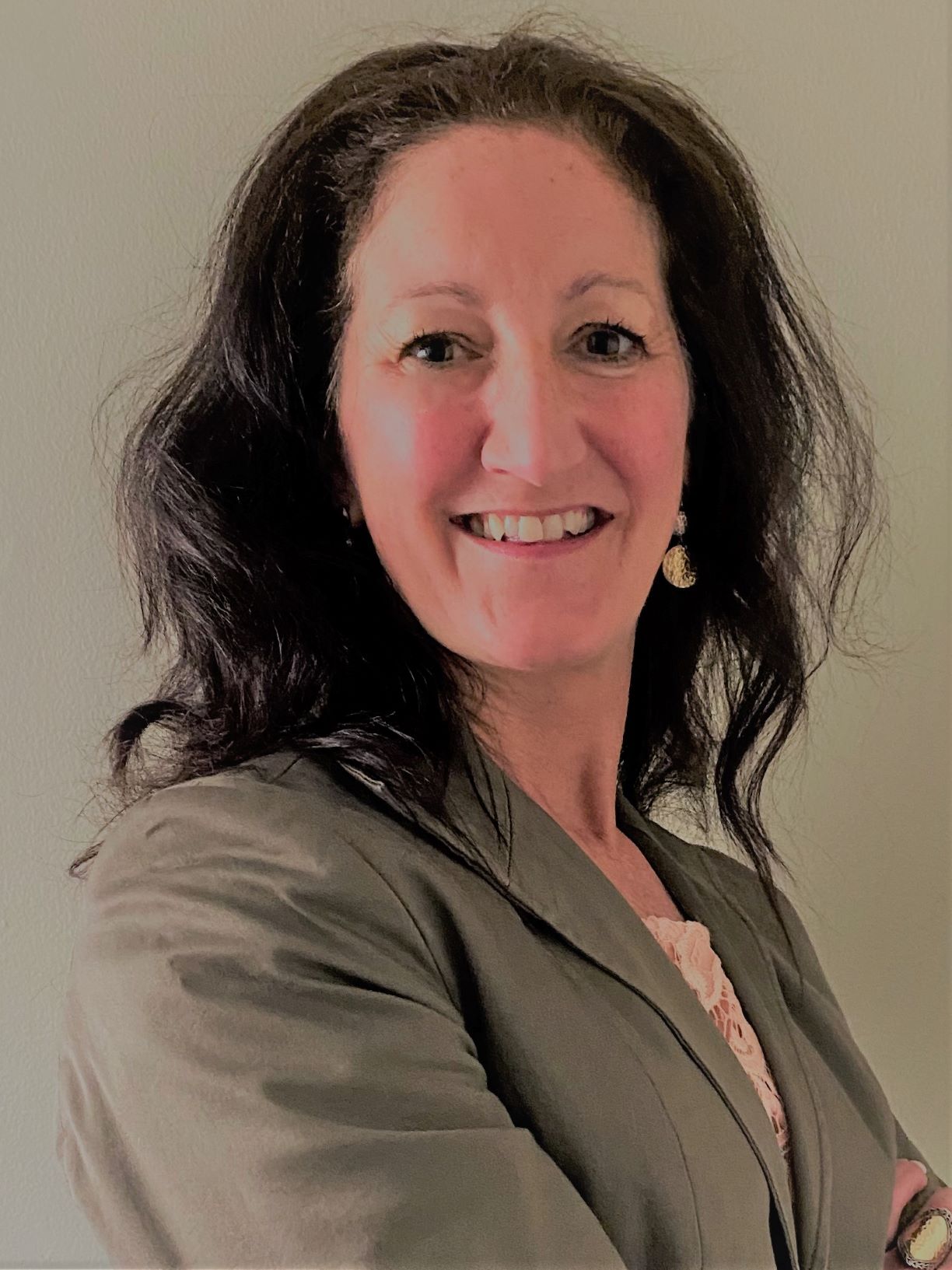 LISA ANASTOS, MA, ESQ.
New England Account Executive CorVel Corporation
Lisa Anastos MA, Esq. began her career in the insurance industry in 1993. She has worn a number of hats from case manager and forensic expert, operations management, to sales. She is currently the New England Account Executive for CorVel Corporation where she develops new business relationships in the TPA and managed care space for workers' compensation, liability, and auto injury management. Lisa is a graduate of UMass Boston, Umass Lowell, and the Massachusetts School of Law. She is a licensed attorney and holds workers' compensation adjuster licenses in NH, ME, and CT. Lisa sits on the NH Adjusters Association Board and the NH Department of Labor Vocational Advisory Board. In her spare time, Lisa is all about outdoor activities, exercise, Boston Bruins hockey, puzzling, and making memories with her cherished family.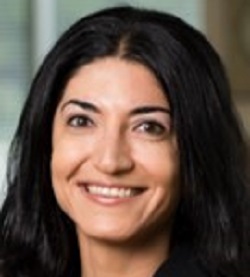 MANIJEH BERENJI, MD, MPH, FACOEM
Chief of Occupational Health, VA Long Beach Healthcare System; Asst Professor, UC Irvine Schools of Medicine and Public Health
Manijeh Berenji MD MPH FACOEM is a board-certified occupational and environmental medicine physician with over 8.5 years of clinical occupational medicine experience in academic, clinical, industrial, and corporate settings. She is now Chief of Occupational Health at VA Long Beach Healthcare System in Long Beach, California with dual faculty appointments as clinical assistant professor at UC Irvine Schools of Medicine and Public Health. She conducts IME and QME evaluations. She is a start-up advisor and also consults for Fortune 500 companies nationally.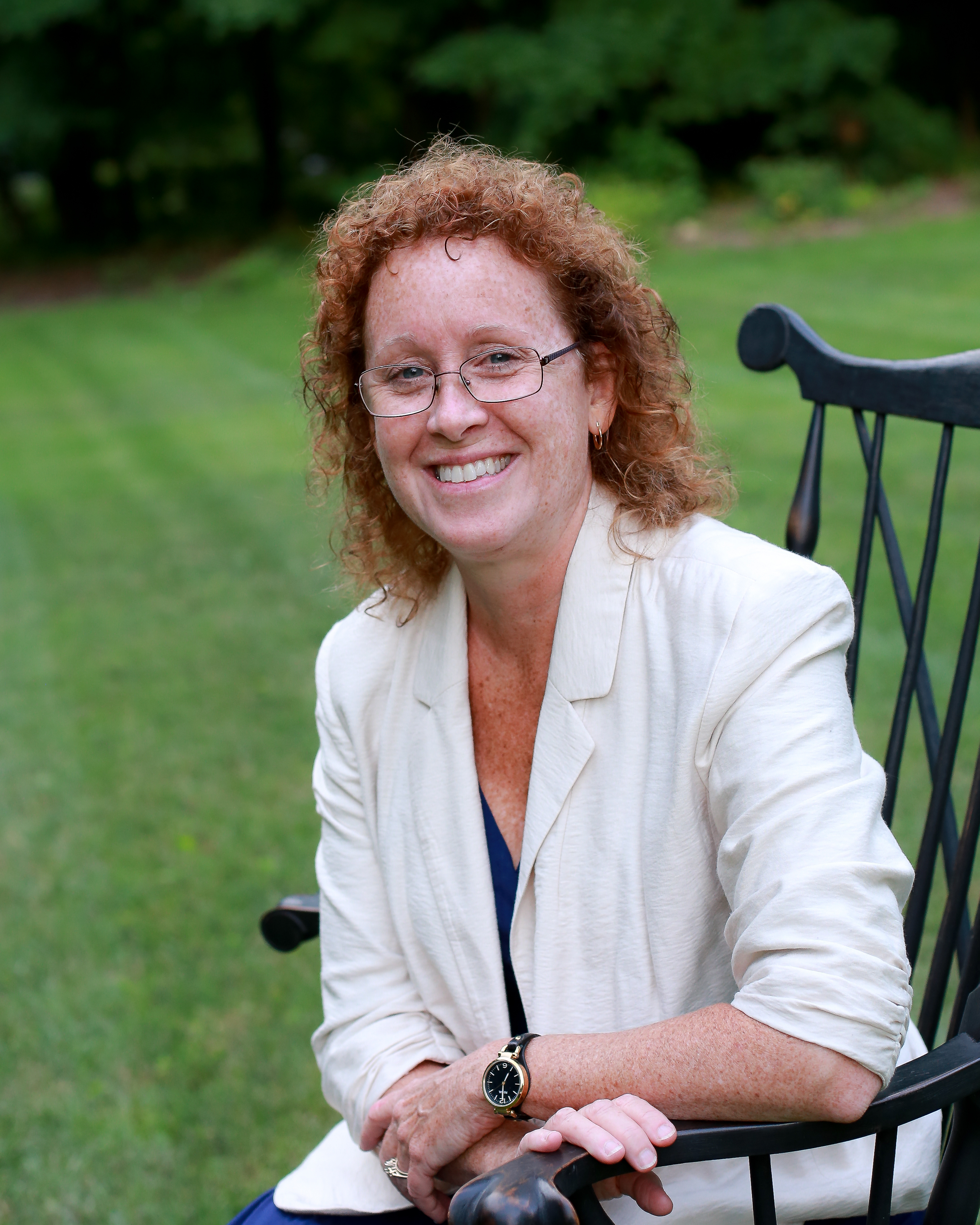 CYNTHIA BOURBEAU, RN, CRRN, CCM, CNLCP®
Rehabilitation Nurse Case Manager, Catastrophic Case Manager, Life Care Planner; President and Founder of Medical and Life Care Consulting Services, Inc. (MLCC)
Cynthia Bourbeau, President and Founder of Medical and Life Care Consulting Services, Inc. (MLCC), has worked as a Massachusetts Registered Nurse, Certified Rehabilitation Nurse, Certified Nurse Case Manager and Certified Nurse Life Care Planner® for over three decades.
Founded in 2001, MLCC provides Life Care Planning, Medicare Set-Asides, Legal Nurse Consulting and more throughout the United States and internationally. MLCC also provides case management services throughout the Northeast Region of the United States, and a wide range of care consultation for catastrophic injuries.
Cynthia is a member of the Association of Rehabilitation Nurses, the American Association of Nurse Life Can Planners (AANLCP®), The International Association of Rehab Partners, and the Case Management Society of America. She is also a Board Member of Certified Nurse Life Care Planner (CNLCP®) Certification Board.a.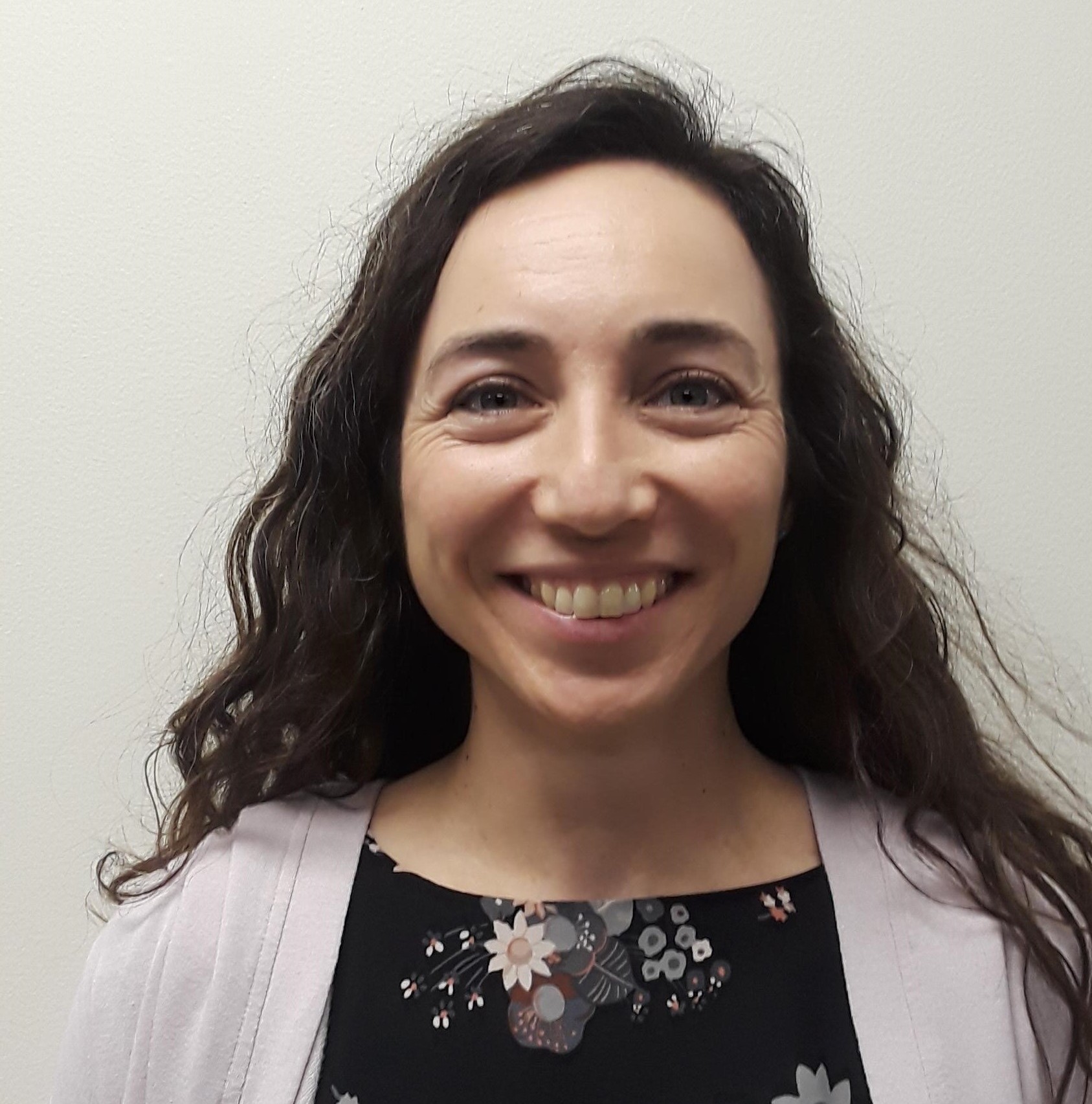 HELEN BRESLER, PT, DPT, NCS, CLT
Senior Physical Therapist, Outpatient Rehabilitative Services: PT/OT, Boston Medical Center
Helen is a Senior Neuro Physical Therapist in the Boston Medical Center Outpatient Physical Therapy Department on its main campus in the South End of Boston. She is a Doctor of Physical Therapy and a Board Certified Clinical Specialist in Neurologic Physical Therapy. She is also LSVT BIG certified for patients with Parkinson's and a certified lymphedema therapist.
Prior to working at Boston Medical Center, Helen worked at Newbridge on the Charles for 5 years in their inpatient rehabilitation and outpatient rehabilitation departments, with special focus on patient's with Parkinson's. She is a graduate of the MGH Institute of Health Professions.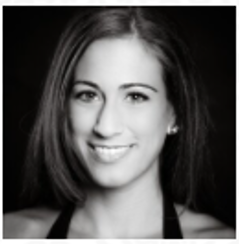 AMANDA CALIFANO
Down Under School of Yoga
Amanda is a life-long dancer, athlete, and fitness enthusiast. Amid that activity, yoga provided something new: a connection to her self that went deeper than physical exercise. For Amanda, yoga is more than what you do on your mat: it's how you live, it's what you share, it's when you wake up feeling aware of who you truly are and present in life's precious moments.
Amanda strongly believes in the power of intention setting and positive thinking and has helped many of her students set and fulfill their own personal intentions. She recently said goodbye to her full-time legal career in order to pursue her passion for yoga and to create more space for friends, family, and her incredibly sweet and charming yorkie-yogi, Toby. (Seriously, he does handstands!)
Known for her creative sequencing, her warm and lighthearted personality, and her strong but nurturing classes, Amanda draws inspiration from many different styles of yoga and all of her amazing teachers. She strives to help her students explore their own yoga experience and to grow and transform both on and off the mat. Amanda believes in finding a balance between challenging your mind and body, playing with your edge, and finding space and serenity on your mat. In her class, expect to be physically challenged, mentally relaxed, and encouraged to find some lightness and playfulness in your practice!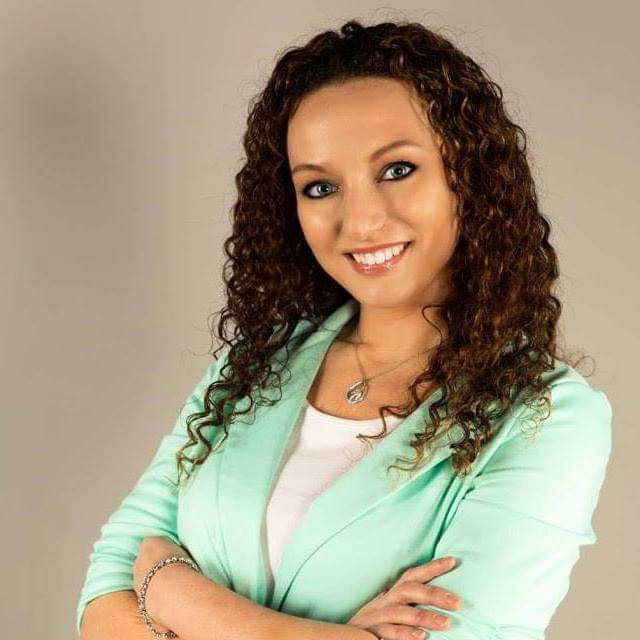 JESSICA CAMPLESE, D.C., M.S.
Owner & Chiropractor, New England Sports Therapy
Dr. Jessica Camplese DC, MS. Dr. Camplese is the owner and chiropractor at New England Sports Therapy in Woburn, MA. She has been providing sports chiropractic care for over 10 years. Prior to being a chiropractor she helped athletes as a strength and conditioning coach focusing on non-traditional movements and exercises for optimal sports performance. She provides all of her patients with the same care high level athletes receive, despite their ages or activity level. In addition to treating patients, she consults for Pro Workforce Performance, a company that helps mitigate risk and increase worker function in the workplace. Dr. Camplese is an athlete herself, she actively competes and trains Brazilian jiu jitsu at a very high level.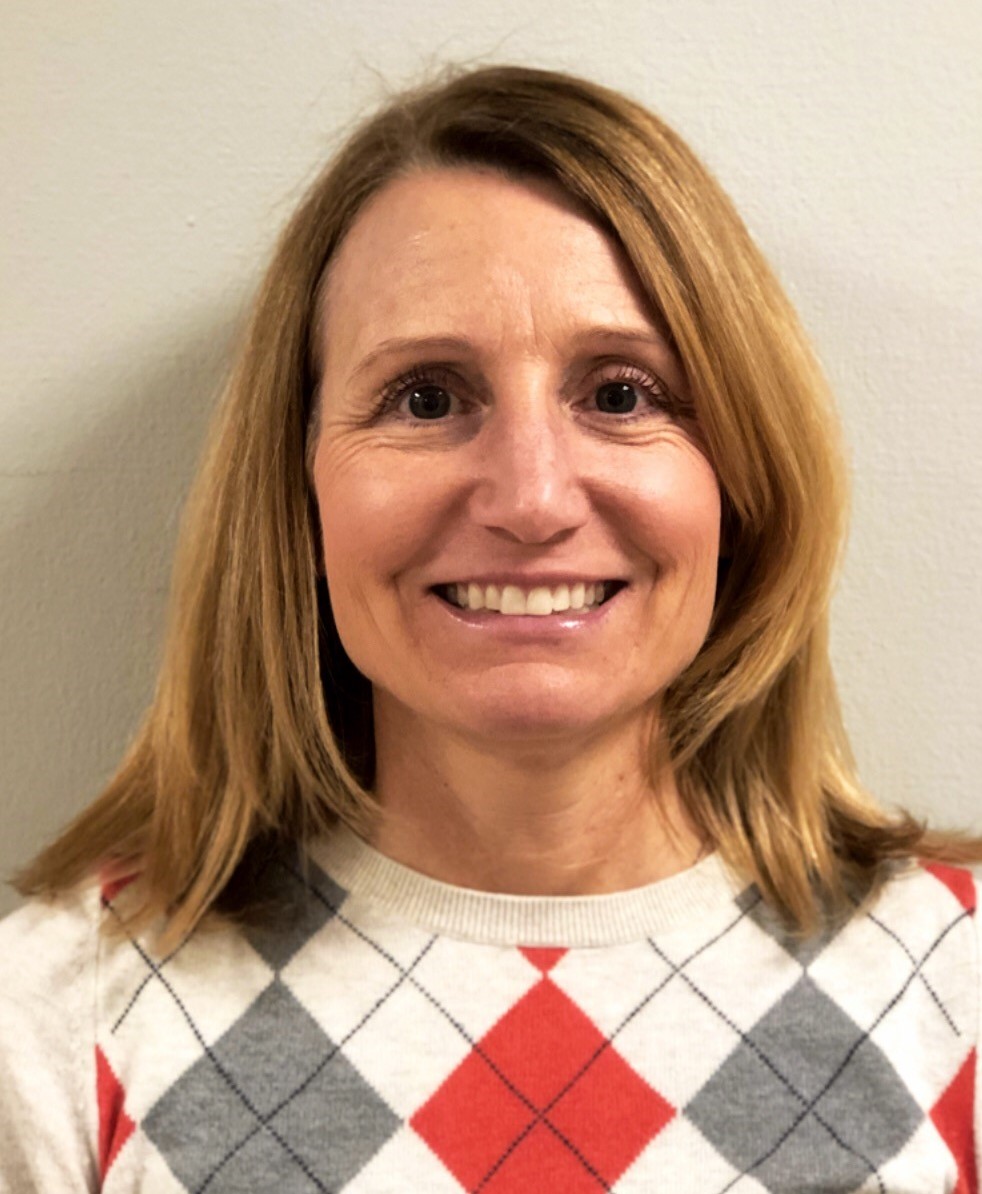 BARBARA COREY, PT
Physical Therapist, Boston Medical Center
Barbara Corey, PT graduated from the University of New England with a Bachelor of Science degree in Physical Therapy in 1990 and has been practicing for 30 years. Barbara worked for Southcoast Health in Dartmouth, Massachusetts for 20 years as the coordinator of their Work Conditioning Program, performing Work Tolerance Screens, Functional Capacity Evaluations, and treating a wide variety of work related injured patients. She has worked closely with physicians, nurse case managers and employers to assist patients back to gainful employment as quickly as possible. Barbara has also served as a resource utilizing advanced knowledge in physical demand levels, proper body mechanics, job/work simulation tasks, ergonomic assessment, safe material handling and proper posture. Barbara is currently working per diem at Boston Medical Center with an outpatient orthopedic population.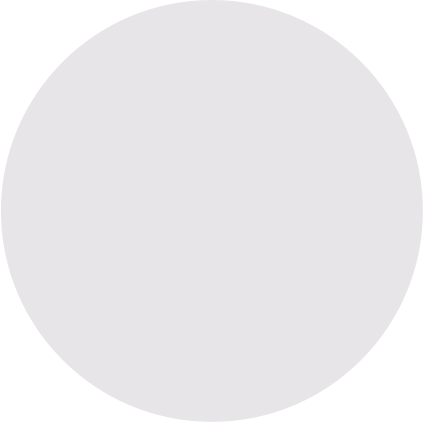 Donna Curtin, MS, CRC
Vocational Case Management Supervisor, CorVel
Donna Curtin joined CorVel in March 2021 in the role of Vocational Case Manager Supervisor and provides oversight of Corvel's New England Vocational Services. Ms. Curtin has worked in the workers' compensation vocational rehabilitation case management field for approximately 15 years, as co-owner of a regional case management company and previously as a vocational counselor and expert witness on litigated cases. Ms. Curtin has presented on the topic of Return To Work to employers, law associations, adjuster conferences, state agencies, municipalities, insurance companies and partners. Ms. Curtin holds a Master's Degree in Rehabilitation Counseling from Northeastern University and is a Certified Rehabilitation Counselor (CRC). Ms. Curtin lives in Montpelier, VT.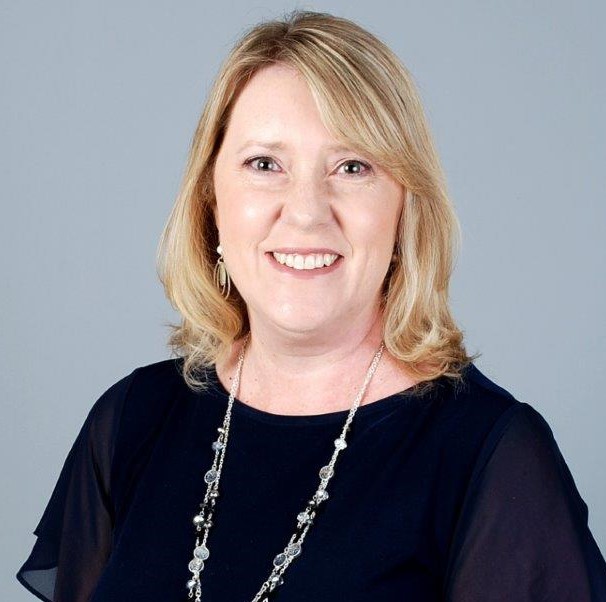 Carol Dennehy RN, CRRN, CCM, CLCP
Nurse Consultant, Director of Case Management, Occupational Resource Network
Carol is the Director of Case Management with Occupational Resource Network. She is a Certified as a Rehabilitation Registered Nurse, Case Manager and Life Care Planner. She has been a Community Resource Consultant to the Mass Brain Injury Association and a Site Coordinator and Presenter for the Brains at Risk Program. Carol has over 25 years of case management experience with individuals who have sustained traumatic and catastrophic injuries including: Traumatic Brain Injury, Spinal Cord Injury, Amputations, Burns, and Orthopedic Injuries.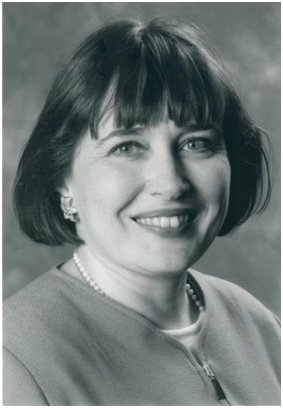 Debra Dyleski-Najjar, Esq.
Najjar Employment Law Group, P.C.
Debra Dyleski-Najjar, Esq., is president and founder of the Najjar Employment Law Group, P.C. with offices located in Boston and North Andover. She founded NELGPC in April 2008 as a labor, employment and benefits boutique law firm with big law experience providing strategic legal advice, backed by litigation expertise, for employers.  NELGPC works to keep employers ahead of the curve, not only complying with the law but strategically designing best practices for long range management of the workplace and risk mitigation.   Ms. Najjar is recognized in Best Lawyers for Labor Law – Management, and has received the highest AV rating from  Martindale-Hubbell.  She has practiced employment law for over thirty-five (35) years.  Before establishing NELGPC, she was an equity partner in the Boston office of a 250-attorney regional law firm, with offices in Boston, Providence and Concord.  In addition to defending employers in state, federal and agency litigation, she is a frequent author, lecturer, counselor, and trainer on workplace issues including compliance with state and federal laws.  Due to Ms. Najjar's significant professional accomplishments, in 2007, she was nominated by her peers and inducted as a Fellow of the College of Labor and Employment Lawyers and served as Chair of the First Circuit Credentialing Committee for many years.   She has been recognized as a New England Super Lawyer, a recognition bestowed on the top 5% of attorneys, every year since 2005.  She is a member of the Lawrence Partnership Advisory Board, served on the Corporate Board of the Merrimack Valley YMCA and served on the Board of Directors of the Greater Lawrence Family Health Center (2015-2017).  She is an active member of the New Hampshire Bar Association, moderating the annual Labor and Employment State Conference. She also serves as the Government Affairs Director for the Massachusetts SHRM State Council, and as the Legislative Director of the Greater Merrimack Valley Human Resource Association.  She is a graduate of Wellesley College, magna cum laude Durant Scholar, and Boston University School of Law, summa cum laude, third in her class and an Editor of the Law Review. She is admitted to practice before the state and federal courts of Massachusetts, New Hampshire and Maine, as well as the United States Supreme Court, and is a credentialed member of the American Society of Pension Professionals and Actuaries (ASPPA).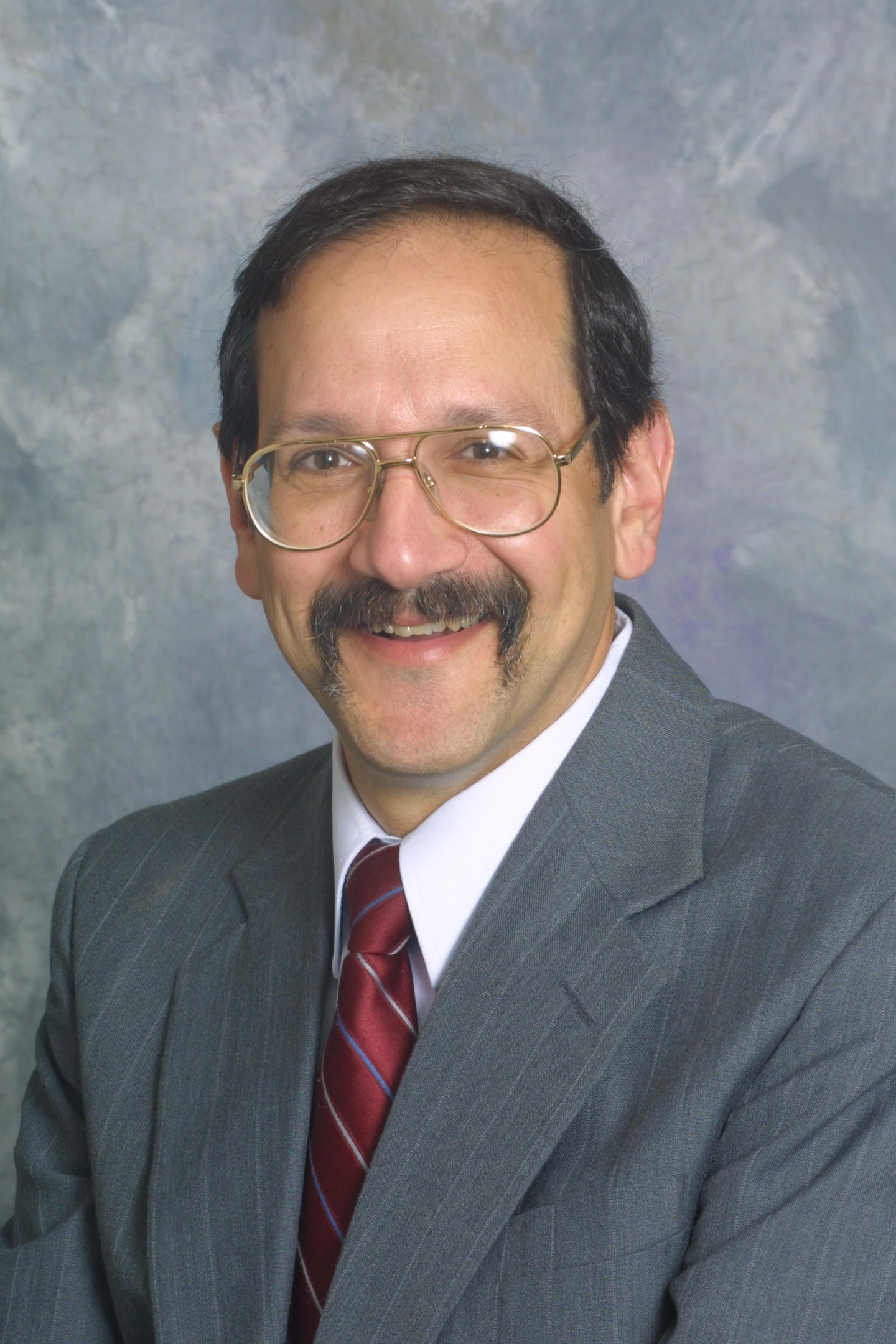 MICHAEL ERDIL, MD, FACOEM
Physician, OEHN; Assistant Clinical Professor, UConn Health Division of Occupational and Environmental Medicine
Michael Erdil, MD, FACOEM, is a board certified occupational medicine physician with Occupational and Environmental Health Network in Marlborough MA; and an Assistant Clinical Professor at UConn Health Division of Occupational and Environmental Medicine. Dr. Erdil has been a contributor to evidence-based treatment guidelines for low back and musculoskeletal disorders including the Agency for Health Care Policy and Research, American College of Occupational and Environmental Medicine, Official Disability Guidelines, UpToDate and Ebsco/Dynamed Plus. His conference presentations (including ACOEM / AOHC, NECOEM, Harvard School of Public Health OM Grand Rounds and Ergonomics and Human Factors Conferences, UConn Health, CT Dept. of Public Health Opioid Crisis and Connecticut Workforce Symposium and White Papers) have stressed the importance of evidence-based care and outcomes assessments including functional recovery and return to work in the management of musculoskeletal disorders and pain. Dr. Erdil has interests in patient education and shared decision-making, and the need to engage patients about individual and workplace factors that may be key in early management and return to work. Dr. Erdil recently served as Medical Advisor and Educator for RETAIN-CT at UConn Health DOEM (a phase I system level return to work intervention program funded by the US Dept of Labor and Office of Disability Employment Policy) where he moderated a Project ECHO workshop series for clinicians on preventing needless work disability. Dr. Erdil was the recipient of the 2016 Harriett Hardy Award from the New England College of Occupational and Environmental Medicine.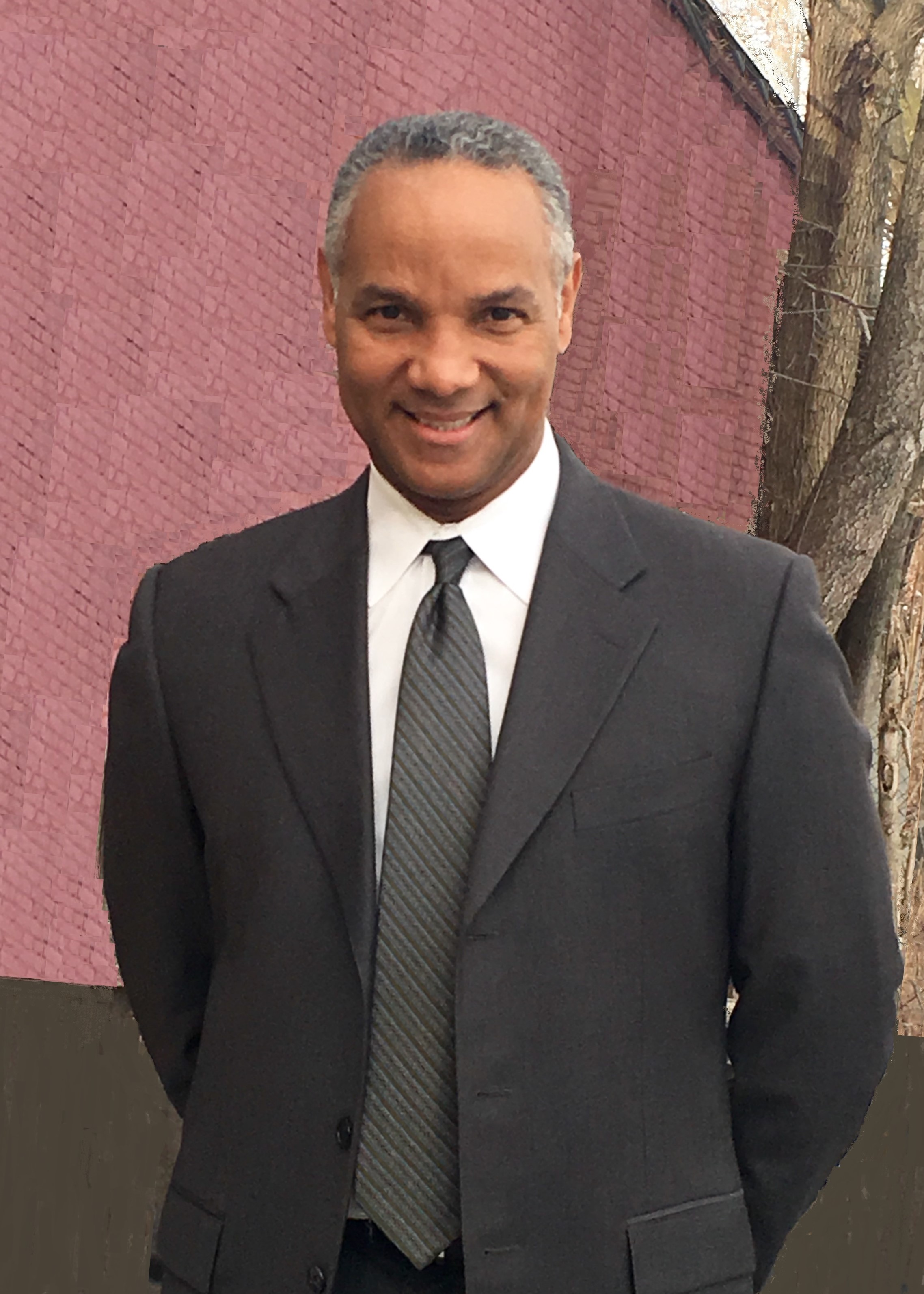 Roberto Feliz, MD
Medical Director Hyde Park Pain Management/Ambulatory Surgical Center Medical Director Boston Pain Clinic
Roberto Feliz is a board certified pain management physician and anesthesiologist. Dr. Feliz is widely recognized for his clinical interests in Complex Regional Pain Syndrome, Neuropathic Pain, Rhizotomy, Epidurals and Nerve Blocks, Opioid Tapering and Sports Injuries.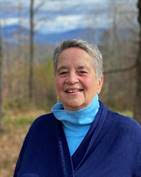 Fabienne H. Gallant, RN
Vermont Retain Research Project
Fay has worked as a registered nurse for over 30 years. She has gained valuable experience in many areas of nursing, including acute care, surgical care, occupational health, research, mental health, public health, and primary care. Before joining the VT RETAIN team, Fay worked for 15 years as a Certified Case Manager, assisting with care coordination for Workers' Compensation. Fay is a strong leader with a passion for providing quality health care and coordination.
Outside of work, Fay is active in her community. She participates in volunteer service for Fire and Rescue, local schools, and the Red Cross. Outside of her work and volunteer activities, Fay enjoys time with her family and animals (a team of oxen, horses and three active pups!) on her farm in Northern Vermont.
Languages: English and French.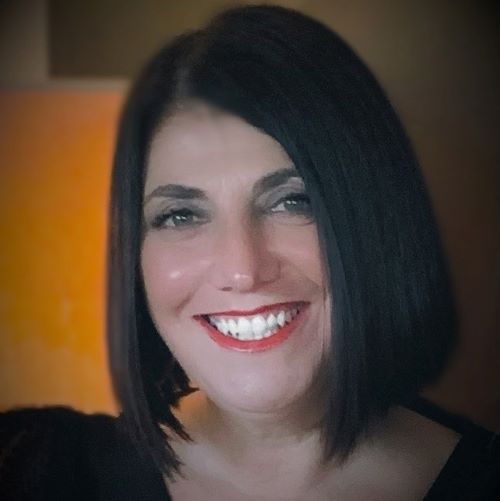 Kristin Gaynor
Sr. Workers Compensation Claims Specialist – Workers Compensation Division, Human Resources|Workplace Health and Well Being|Occupational Health, Mass General Brigham
Kristin began her career with Liberty Mutual Insurance Company managing Workers Compensation claims for national clients.  She took that experience with her to Sedgwick Claims Management Services where she worked as the WC Claims Supervisor of national accounts.  She continued to advance her career as a claims professional spending 15 years at Aon Risk Services where she managed claims for the Massachusetts Interlocal Insurance Association.  Presently, Kristin is a Sr. Workers Compensation Claims Specialist with the Workers Comp Division at Mass General Brigham.  
Kristin studied Communications at Salem State University earning her a BS.  She routinely speaks at various workers compensation seminars and training workshops.  She is licensed to manage WC claims in all New England states.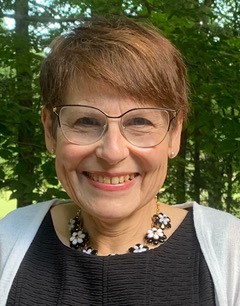 JANICE E. GELLIS, MD
Assistant Professor of Anesthesiology/Geisel School of Medicine at Dartmouth, Attending Physician, Center for Pain and Spine at Dartmouth Hitchcock Medical Center
Dr. Gellis is an Assistant Professor of Anesthesiology at the Geisel School of Medicine at Dartmouth and an attending in the Center for Pain and Spine at Dartmouth Hitchcock Medical Center (DHMC), working exclusively in the field of pain management. She serves as the Director of Geisel Medical Student Pain Medicine Rotation and Chair of the Fellowship Clinical Competency Committee.  She is a lecturer for the Geisel Medical School and the Thayer School of Engineering, teaching the pharmacology of pain and technology in pain respectively.  Her clinical focus is on individuals with challenging pain conditions emphasizing a multidisciplinary and multimodal approach. She has a particular interest in the benefits of early management of neuropathic pain and complex regional pain syndrome. This includes the utilization of non-opioid pharmacologic approaches, interventional or non-interventional pain procedures, complementary medicine, and enhanced self-care. 
Prior to coming to DHMC ten years ago, Dr. Gellis worked in the private practice setting. She completed her medical degree at the University of Vermont College of Medicine, residency in Anesthesiology at Brigham and Women's Hospital, and Clinical Fellowship at Harvard Medical School. She ran a ketamine infusion suite in her private practice and at DHMC. In addition to being board certified in Pain Management and Anesthesiology, Dr. Gellis is an acupuncturist and certified mindfulness instructor.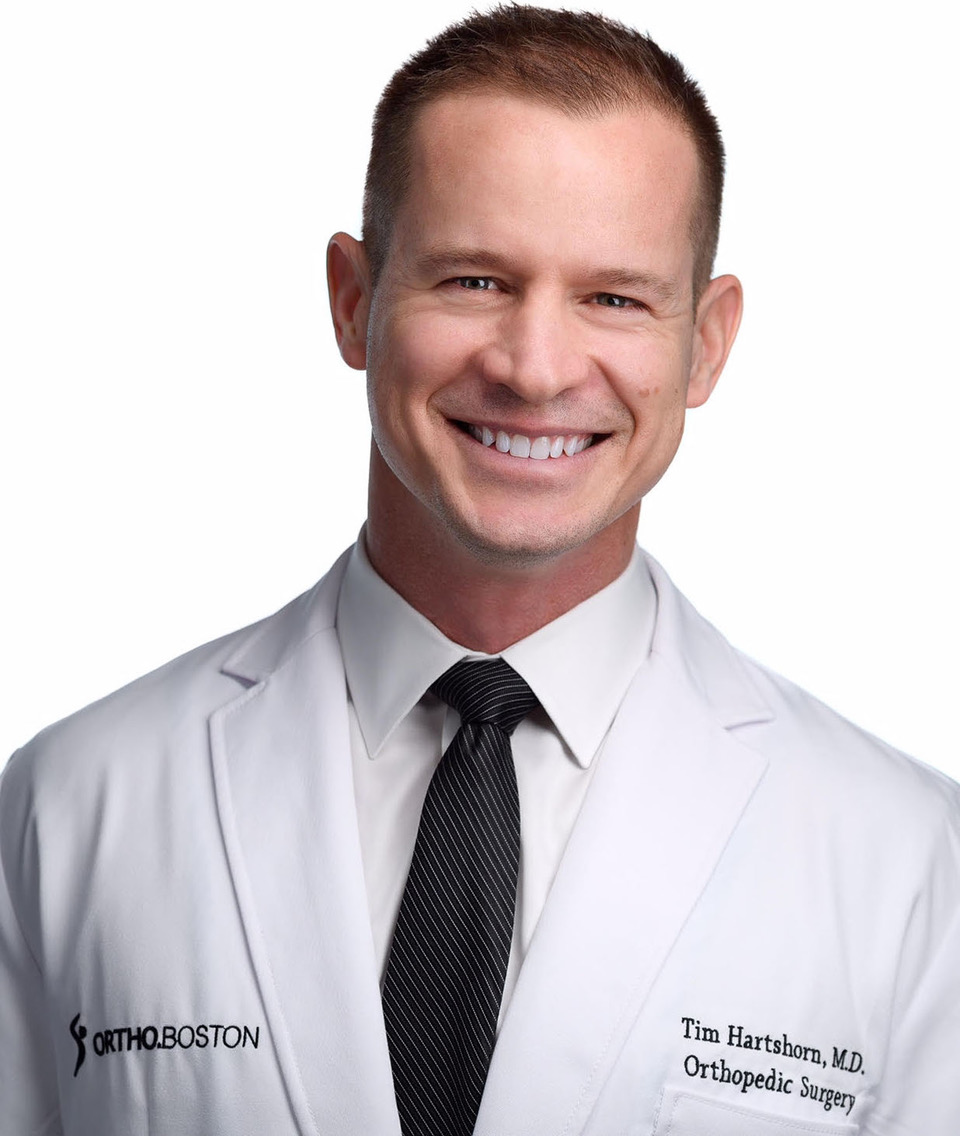 Timothy Hartshorn, M.D.
Fellowship-Trained Shoulder Surgeon, Ortho.Boston
Dr. Hartshorn is a Harvard fellowship-trained Orthopedic Surgeon specializing in Shoulder Surgery currently practicing at Ortho.Boston, a private practice located in Needham, MA. He has authored book chapters, published articles in the peer-reviewed literature, and serves as a course instructor at national conferences. His approach to care is centered around getting to know each patient and to provide tailored, thoughtful recommendations based on specific expectations and demands. Dr. Hartshorn's practice involves both primary and minimally-invasive procedures as well as complex, revision procedures. He is conservative in nature and prefers non-surgical options when possible.

Senior Judge Omar Hernandez
Senior Judge, Department of Industrial Accidents
Senior Judge, Department of Industrial Accidents, Omar Hernández is currently the Senior Judge at the Department of Industrial Accidents. He has held this position since December 2011. He was appointed to the DIA in 2003, becoming the first Hispanic-American to be appointed as an Administrative Judge. He has over thirty years of experience in worker's compensation and labor and employment law.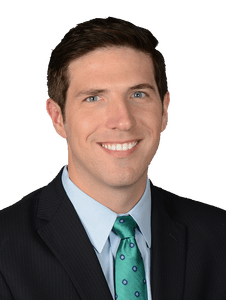 TAYLOR HORST, MD
Orthopaedic Surgeon, Hand & Upper Extremity, Arthroscopic Surgery, Excel Orthopedic Specialists
Dr. Taylor A. Horst is a board certified orthopaedic surgeon with a CAQ in Hand & Upper Extremity Surgery. He earned his BA in Chemistry at Tufts University before completing his medical degree at the Tufts University School of Medicine. He trained at the Medical University of South Carolina where he served as Chief Resident his final year and then returned to Boston for his fellowship in Hand & Upper Extremity at the Massachusetts General Hospital. His surgical interests include issues affecting the hand, wrist and elbow as well as bone and soft tissue trauma in the upper extremity.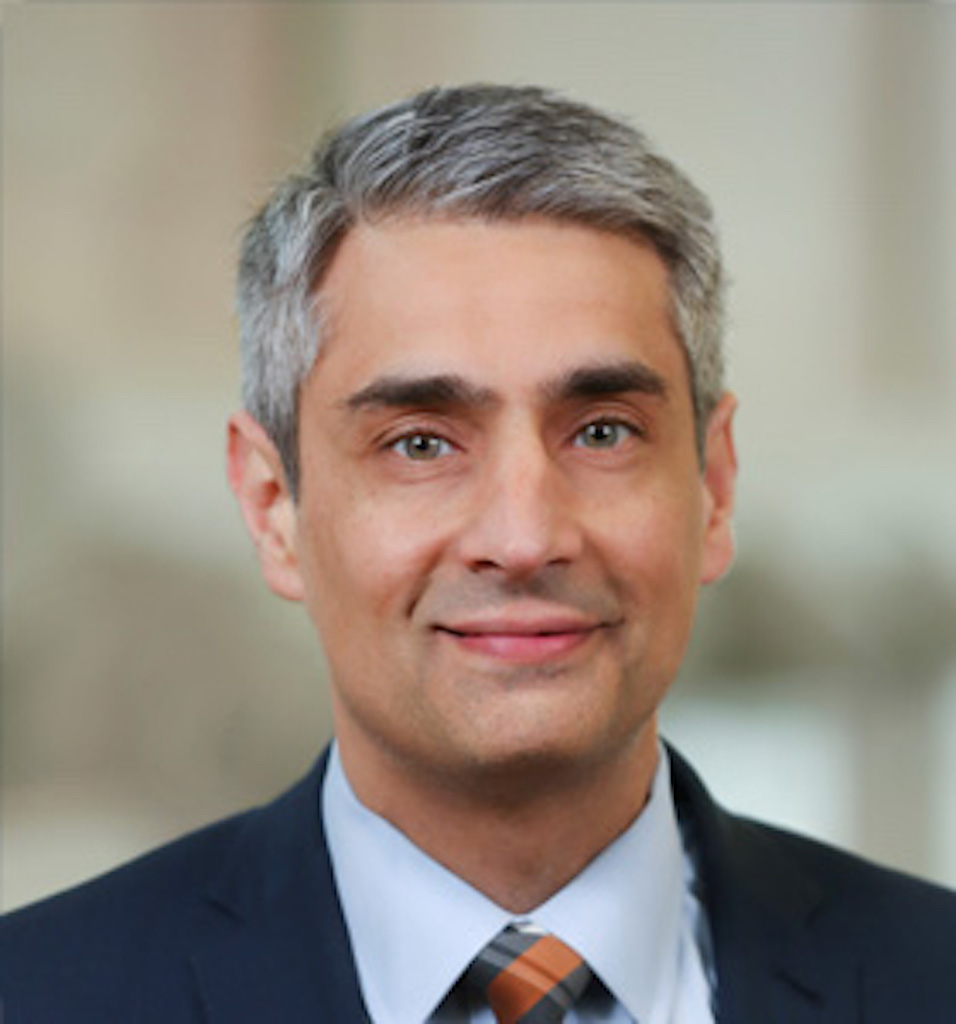 ANDREW JAWA, MD
Boston Sports & Shoulder Center
Dr. Andrew Jawa is the open shoulder specialist at Boston Sports & Shoulder Center, a large privademic practice. As the open shoulder specialist, Dr. Jawa performs over 300 shoulder arthroplasties a year at both the New England Baptist Hospital and Boston Outpatient Surgical Suites.
Through rigorous surgical and academic efforts, Dr. Jawa has become a regional and national leader in shoulder arthroplasty.  He is the head of the shoulder section of the New England Shoulder and Elbow Society, and an active member of the prestigious American Shoulder and Elbow Society (ASES) and the Association of Clinical Elbow and Shoulder Surgeons (ACESS). Within ASES, he heads the Complications of RSA Research group that aims to elucidate the etiologies of major complications following RSA. As an assistant professor at Tufts University School of Medicine, faculty in the Harvard Shoulder Fellowship Program, New England Baptist Sports Fellowship and the Tufts Orthopedic Residency, Dr. Jawa has won numerous resident and fellow teaching awards for best instruction by an attending surgeon. He has been voted into "Boston's Top Doctors" every year from 2017 to present. Additionally, he has published over 80 peer-reviewed articles and book chapters, regularly presents at national conferences, and is an Associate Editor for the Journal of Shoulder and Elbow Surgery.
Dr. Jawa also pushes the field of shoulder arthroplasty forward through his insight as a designer. He holds 3 patents, and is one of the lead designers for Ignite Orthopedics and Depuy- Synthes on multiple projects including a radial head replacement and a total shoulder arthroplasty system.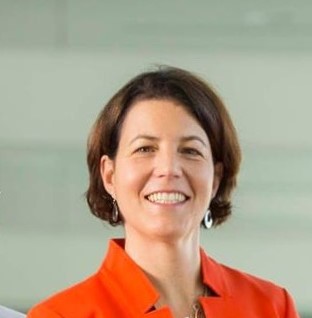 DEB KENNEDY, PhD
CEO, Culinary Rehab LLC
Deborah Kennedy is the CEO of Culinary Rehab®, which establishes nutrition and culinary competencies, modular learning opportunities, prescriptive delivery methods and outreach programs for various populations. She received her PhD in Nutritional Biochemistry from Tufts University, Friedman School of Nutrition, Science and Policy. Dr. Kennedy has studied food from an early age – learning to cook at age 4, worked as a chef in Canada, obtained her doctorate in nutrition, authored three books on children and nutrition, and is a leader in culinary medicine. Dr. Kennedy is certified in value-based medicine and serves on the board of Chefs for Humanity. She is the author of Food-Parenting, Beat Sugar Addiction for Kids, The Picky Eating Solution, and is working on a Culinary Medicine Textbook with a dozen chefs and over 35 nutrition experts. In her role as CEO of Culinary Rehab®, she is currently creating culinary medicine competencies for various diseases, and culinary medicine programs and classes for individuals' hospitals, and communities. She has also built culinary medicine courses for higher education institutions – Tufts University and The New England Culinary Institute-, and centers in health and wellness -DHMC Weight and Wellness Center and NY Presbyterian Integrative Therapies Center for Children with Cancer.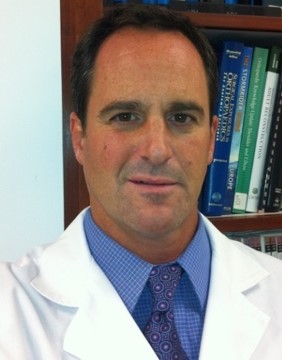 HERVEY L. KIMBALL, MD, MS
Orthopedic Hand Surgeon, New England Baptist Hospital, Boston Sports and Shoulder
Dr. Kimball joined the New England Baptist Hospital in 2001 as an orthopedic hand surgeon. During this time he was a staff member of the Occupational Medicine Center. Dr. Kimball is a board certified member of the American Academy of Orthopaedic Surgeons. He completed a Hand and Microvascular Surgery fellowship following residency and has a Subspecialty Certificate in Surgery of the Hand. Dr. Kimball is a clinical assistant professor in the Tufts Medical Center – New England Baptist combined hand fellowship. In addition, he is active in regional and national hand surgery societies.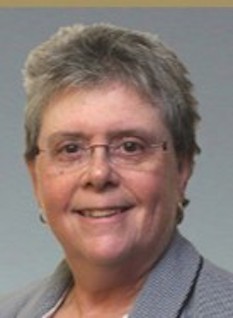 Deborah G. Kohl
Partner at Law Offices of Deborah G. Kohl
Deborah G. Kohl is an attorney concentrating in the areas of workers' compensation and disability law. She has been in practice for over 30 years with an office in Fall River, MA. She is a graduate of the University of Rhode Island and Northeastern University School of Law. She is a frequent lecturer and author on workers' compensation law. She is the editor of MA. Workers' Compensation Sourcebook and Citator (2013,2014). She is the co-editor of Lexis Nexis Practice Guide: Massachusetts Workers' Compensation. She is a fellow and past President of the College of Workers' Compensation Lawyers and has been elected as a member of NASI (National Academy of Social Insurance.) She has served as Chair of the AAJ Lawyer's Workers' Compensation Section and as President of Workers Injury Law and Advocacy Group (WILG). She currently serves as a member of the WILG board and as a Vice President of the TIPS WC Section. She is on the Board of MATA and is the chair of the MBA WC Section.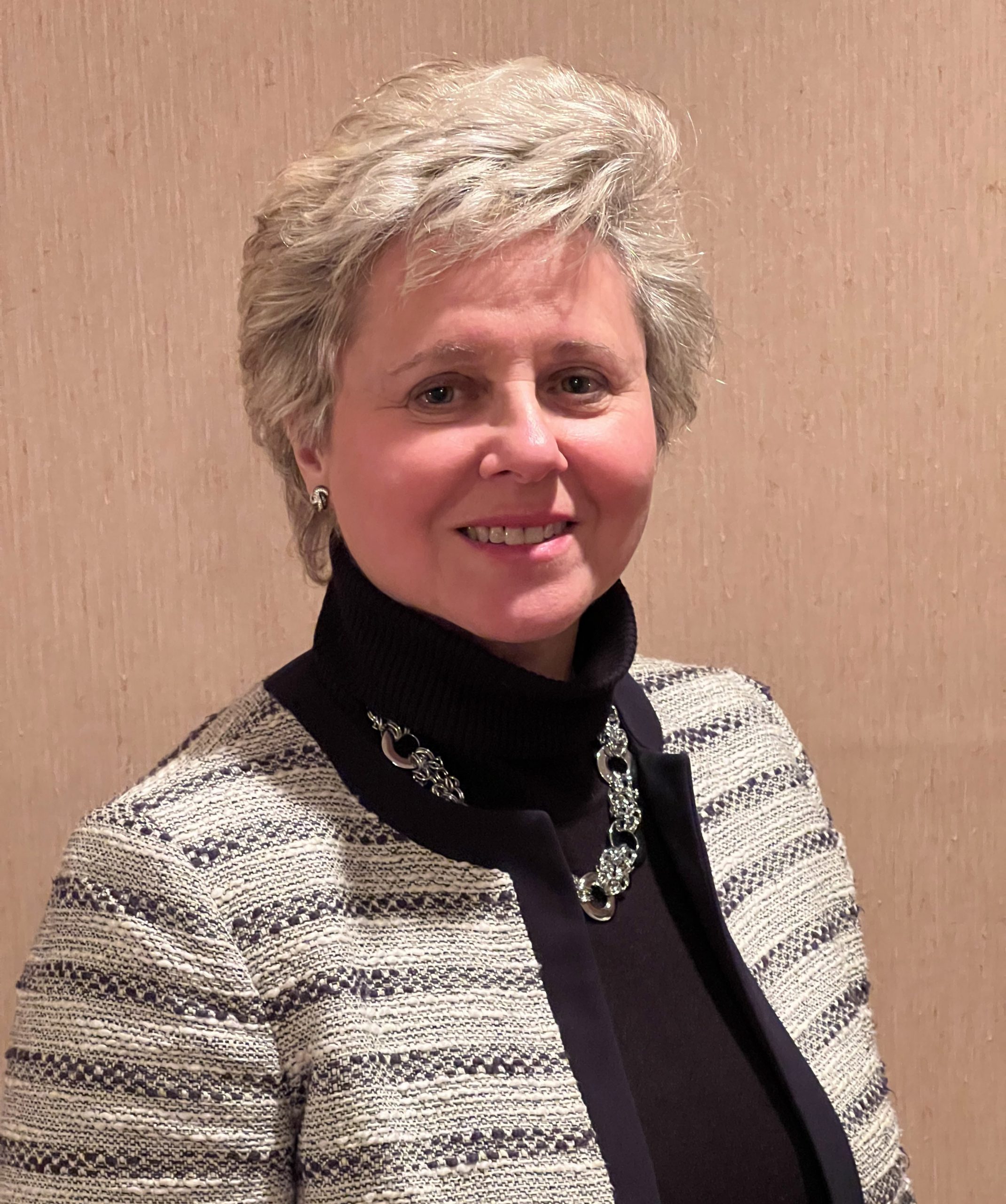 CAROLYN S. LANGER, MD, JD, MPH
Regional Vice President & Senior Clinical Officer, Northeast, Anthem, Inc.
Dr. Langer has an extensive career as a physician executive, currently serving as Regional Vice President and Senior Clinical Officer for the Northeast at Anthem. Previous roles include Chief Medical Officer (CMO) at Fallon Health, CMO of MassHealth (the Massachusetts Medicaid program), and other physician leader roles at Harvard Pilgrim, Blue Cross Blue Shield of MA, and Tufts Health Care Institute. Dr. Langer also served as VP and Chief Medical Officer at ManagedComp (a managed care workers' compensation company). Dr. Langer is an Instructor at the Harvard T.H. Chan School of Public Health (HSPH) where she teaches a graduate course on Occupational Health Law, Policy and Administration and sits on the HSPH Occupational Medicine Residency Advisory Committee. She also holds an appointment as Associate Professor at the UMass Chan Medical School and sits on the Advisory Board for the Health Policy and Management Department at the Boston University School of Public Health. In 2016 Dr. Langer received the Harvard T.H. Chan School of Public Health's Leadership in Public Health Practice Award. Dr. Langer received her medical degree from Jefferson Medical College and completed her residency at the Harvard School of Public Health. She is board certified in occupational medicine. Dr. Langer holds a law degree and a Masters in Public Health from Harvard University. She is also a retired Colonel and former flight surgeon in the Army National Guard.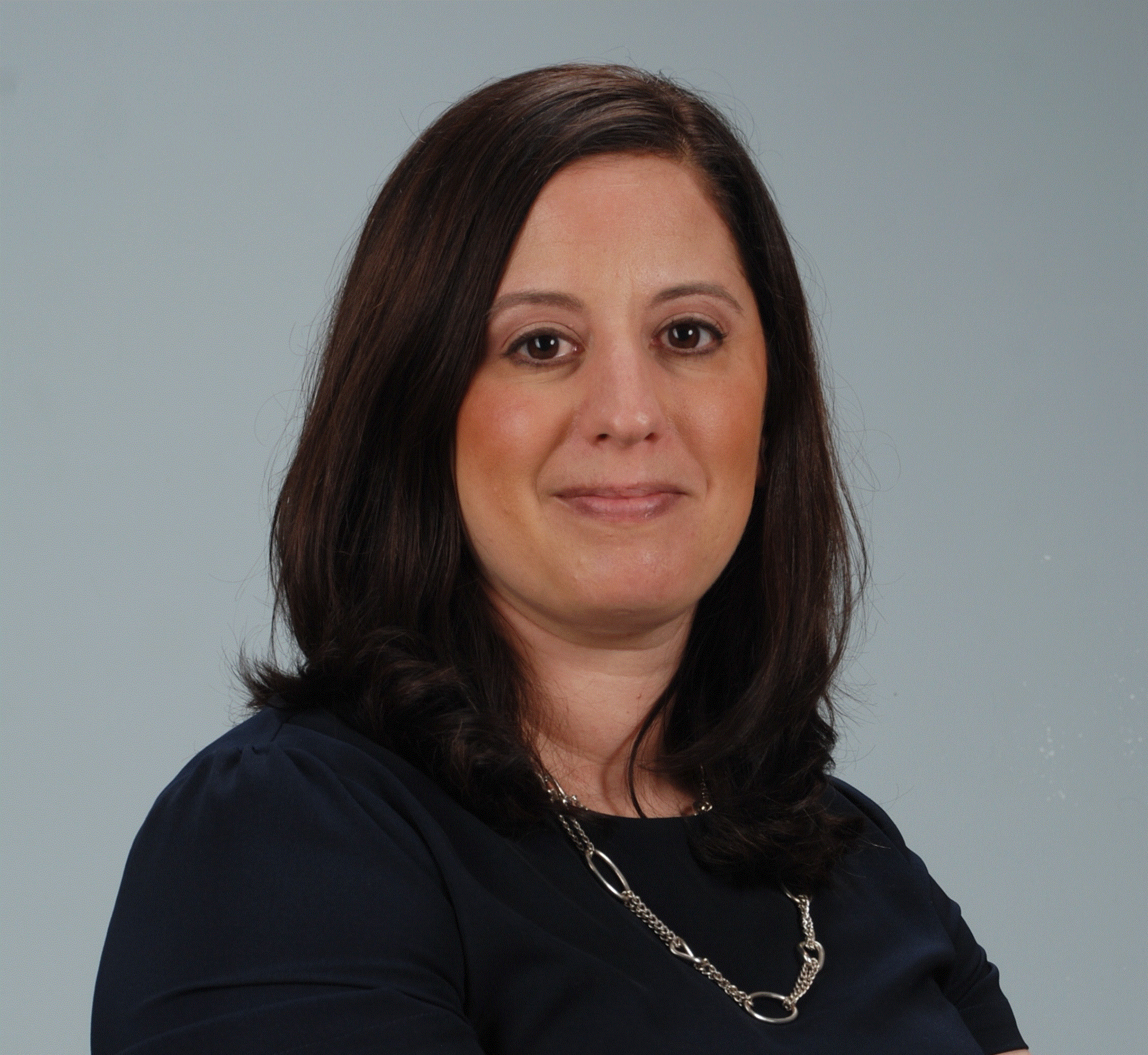 ANN MARIE LATELLA, MS, CRC
Certified Rehabilitation Counselor, Occupational Resource Network
Ann Marie is a nationally Certified Rehabilitation Counselor who has been providing vocational rehabilitation services to adults with disabilities in both non-profit and the private sector since 2000. Prior to joining Occupational Resource Network, she was a Vocational Evaluator and the Assistant Director of Job Training and Employment for Easter Seals Massachusetts where she specialized in vocational assessments, testing and job placement, as well as job coaching with traumatically injured adults. She brings this expertise to her work as a vocational consultant facilitating employment for adults who have sustained injuries as well as in providing labor market surveys and expert testimony at the Industrial Accident Board. Ann Marie is qualified to provide services in Massachusetts and through the Office of Workers Compensation, the New Hampshire Department of Labor,  and as an expert at the Social Security Administration.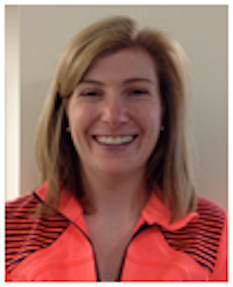 Shaunna Lattuca, PT, DPT, OCS
Outpatient Senior Physical Therapist Department of Rehab Therapies Boston Medical Center
Shaunna is a Senior Physical Therapist in the Outpatient Department of Rehab Therapies at Boston Medical Center. She has worked at Boston Medical Center for more than 15 years, treating patients with various complex orthopedic injuries, mentoring staff physical therapists and providing evidenced-based clinical competency training to fellow physical therapists and students. Shaunna attained a doctoral degree in physical therapy from the Massachusetts General Hospital Institute of Health Professions (MGH IHP), after which she began working at Boston Medical Center. During this time, she developed a passion for orthopedics and sports injuries. She furthered her education by completing a residency program in orthopedics and manual therapy at the MGH IHP, to become an advanced practitioner. Upon completion of this program, she passed the specialist exam and became a board certified Orthopedic Clinical Specialist.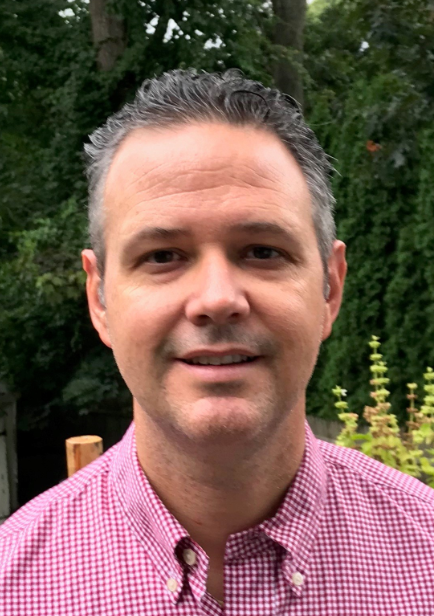 WILLIAM MASSEY, M.A., M.A.T., RI-QRC
Assistant Administrator, Chief Judge Robert F. Arrigan Rehabilitation Center, Rhode Island Department of Labor and Training, Division of Workers' Compensation
William Massey is the Assistant Administrator of Vocational Recovery Services at the Rhode Island Department of Labor and Training's Arrigan Rehabilitation Center. He has been employed at the Arrigan Center since 2008. He holds a Master of Arts in Teaching from Roger Williams University and a Master of Arts in Rehabilitation Counseling from Salve Regina University, where he is also is an adjunct faculty member in the Graduate School of Holistic and Rehabilitation Counseling. He is an active Healthcare Review Team member for the Rhode Island Workers' Compensation Court's Medical Advisory Board. He is an active member of the Rhode Island Career Development Association, has served on the International Association of Industrial Accident Boards and Commissions' Disability and Return to Work Committee and has contributed to United States Department of Labor, Office of Disability Employment Policy on Stay-at-Work and Return-to-Work. He is also a founding member of Kids' Chance Rhode Island.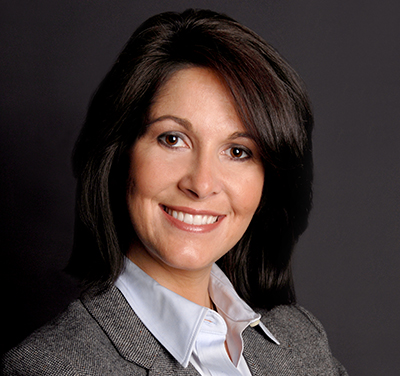 Karen Mattie, PT, DPT, MS
Sr. Director of Clinical Operations, Boston Medical Center
A graduate of Northeastern University, Karen is a clinician that specializes in outpatient orthopedic practice.  Karen spent the first 10 years of her clinical practice working at Teamwork PT, a local private practice in Quincy, MA.  Joining the Boston Medical Center in 2010, Karen has focused her attention on continued practice and advancing her focus on operational leadership.  In 2017, she became a fellow of the Massachusetts Health Leadership College Alumni.  She works to expand the opportunity for the therapy services to have greater impact on clinical outcomes across the many subspecialties.  In 2019, she graduated from Arcadia University, PA with a doctoral degree in Physical Therapy.  In the past 4 years, Karen has fostered opportunity for increase in access to services to the Rehabilitation services by opening 2 satellite clinics to better serve patients in both the Hyde Park and Winthrop regions.  Currently, Karen is chair of a hospital system initiative; Leveraging our EPIC EMR system and a multi-disciplinary approach to creating a culture of mobility.  Karen sits on the Advisory Board for the Bay State Physical Therapy Assistant Program, and is currently an active member of the Continuum of Care Council at the Massachusetts Health and Hospital Association.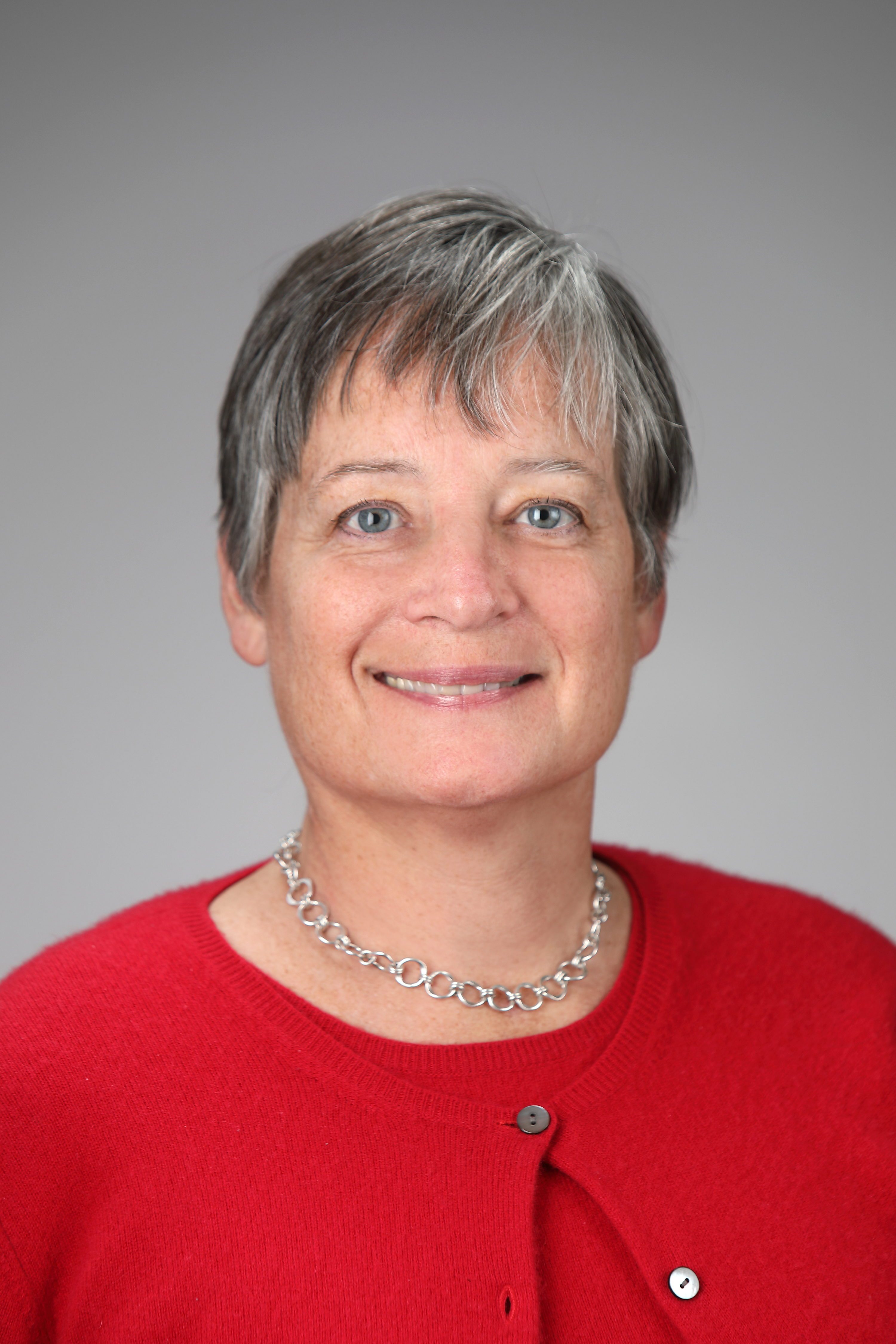 Christine M. McDonough, PhD, PT
Assistant Professor of Physical Therapy, School of Health and Rehabilitation Sciences, University of Pittsburgh
Christine McDonough, PT, PhD, is an assistant professor in the Department of Physical Therapy and in Orthopaedic Surgery at the University of Pittsburgh whose career focuses on prevention and treatment of disability. Her research is informed by her background as a physical therapist in a wide range of settings. She has advanced training in outcome measurement theory and methods and disability theory and conducts research in development and evaluation of measures using Item Response Theory and Computer-adaptive Testing (CAT) methods. Dr. McDonough conducts health services, clinical, and implementation research in fracture and fall prevention, and return-to-work best practice. Dr. McDonough is an Editor of Clinical Practice Guidelines for the Academies of Orthopaedic and Geriatric Physical Therapy. She is the Chair of Scientific Advisory Panel for the American Physical Therapy Association's Physical Therapy Outcomes Registry (PTOR).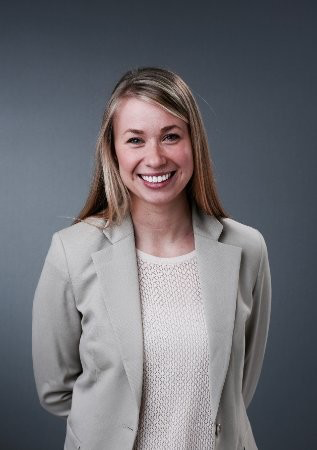 BRITTANY MCKENNA, MS, CRC
Vocational Rehabilitation Counselor, Vermont Vocational Services
Brittany McKenna is a Vocational Rehabilitation Counselor, assisting injured workers return to work through Vermont Vocational Services. Additional experience includes working as a Vocational Rehabilitation Counselor for the State of Vermont and the State of Minnesota.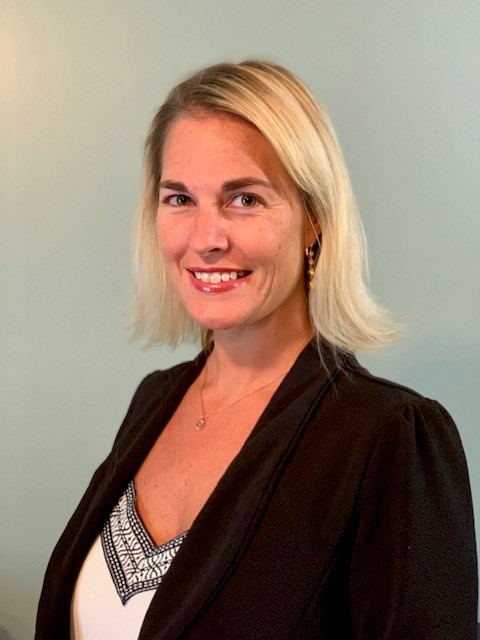 COLLEEN MEDLIN, PT, DPT, CEAS, CIPS
Director of Workers Compensation, Professional Physical Therapy
Colleen Medlin, PT, DPT, CEAS, CIPS graduated with her Masters of Physical Therapy from Misericordia University in 2002 and her Doctorate of Physical Therapy from Misericordia University in 2006. She has worked as a Physical Therapist for approximately 20 years in outpatient orthopedics. In 2011, she took the role as Workers Compensation Clinical Specialist for the East region of Physiotherapy Associates and transitioned into the role of Regional Director of WorkStrategies when Select Medical acquired Physio in 2016.  Colleen worked for Phoenix Physical Therapy as Director of Clinical Operations for WorkPlace Health (Occupational Medicine) and Workers' Compensation.  She is now the Director of Workers' Compensation Clinical Services for Professional Physical Therapy in NH, CT, MA, NJ, and NY.  Colleen's focus is on providing a quality workers' compensation program for employers, adjusters, case managers, physicians, and the injured worker.  She also works with employers to help reduce OSHA recordables and develop safety and wellness programs.  She is a Certified Ergonomics Assessment Specialist and Certified Injury Prevention Specialist.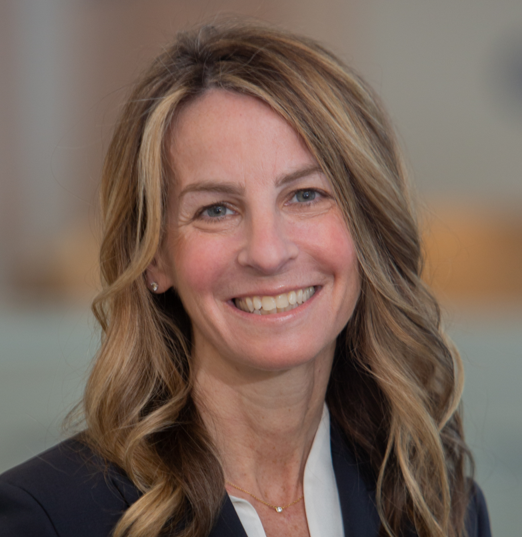 Suzanne L. Miller, MD
Sports Medicine Orthopedic Surgeon, Boston Sports & Shoulder, New Englad Baptist Hospital
Dr. Miller completed her medical school and her residency training at the Mount Sinai Hospital in New York, followed by a sports medicine fellowship at The University of Pittsburgh. She has a Master's Degree from Columbia University in Exercise Physiology. Dr. Miller is Board Certified and holds a Subspecialty Certificate in Orthopaedic Sports Medicine. She serves as an Assistant Clinical Professor at Tufts University School of Medicine and she is an active member of multiple academic societies, including the American Academy of Orthopaedic Surgeons (AAOS), American Orthopaedic Society for Sports Medicine (AOSSM), Arthroscopy Association of North America (AANA), and the American Shoulder and Elbow Surgeons (ASES).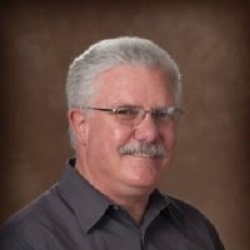 Edward M. Moriarty, Jr., Esq.
Senior Partner, Moriarty & Associates, P.C.
EDWARD M. MORIARTY, JR. is a senior partner at Moriarty, Shay & Associates, P.C., Wakefield, MA. He graduated magna cum laude from Northeastern University with a major in political science in 1976. He received his J.D. from Temple University Law School in 1979 where he was executive editor of The Jurist. Mr. Moriarty has been representing the interests of insurers, self-insurers, and self-insurance groups at the Department of Industrial Accidents for 36 years. Mr. Moriarty has participated in numerous continuing legal education programs for bar associations and the insurance industry. He is a member of the Massachusetts Bar Association, The Massachusetts Coalition for Occupational Safety and Health, The Council on Litigation Management, and the Mass Bar Foundation IOLTA Program. Mr. Moriarty is A/V rated Martindale Hubbell 2016. He is listed in the 2016 Martindale Hubbell Register of Preeminent Lawyers, Boston's Top Rated Lawyers, 2015, Edition (October 2015), and is a Fellow of The College of Workers' Compensation Lawyers, Class of 2015.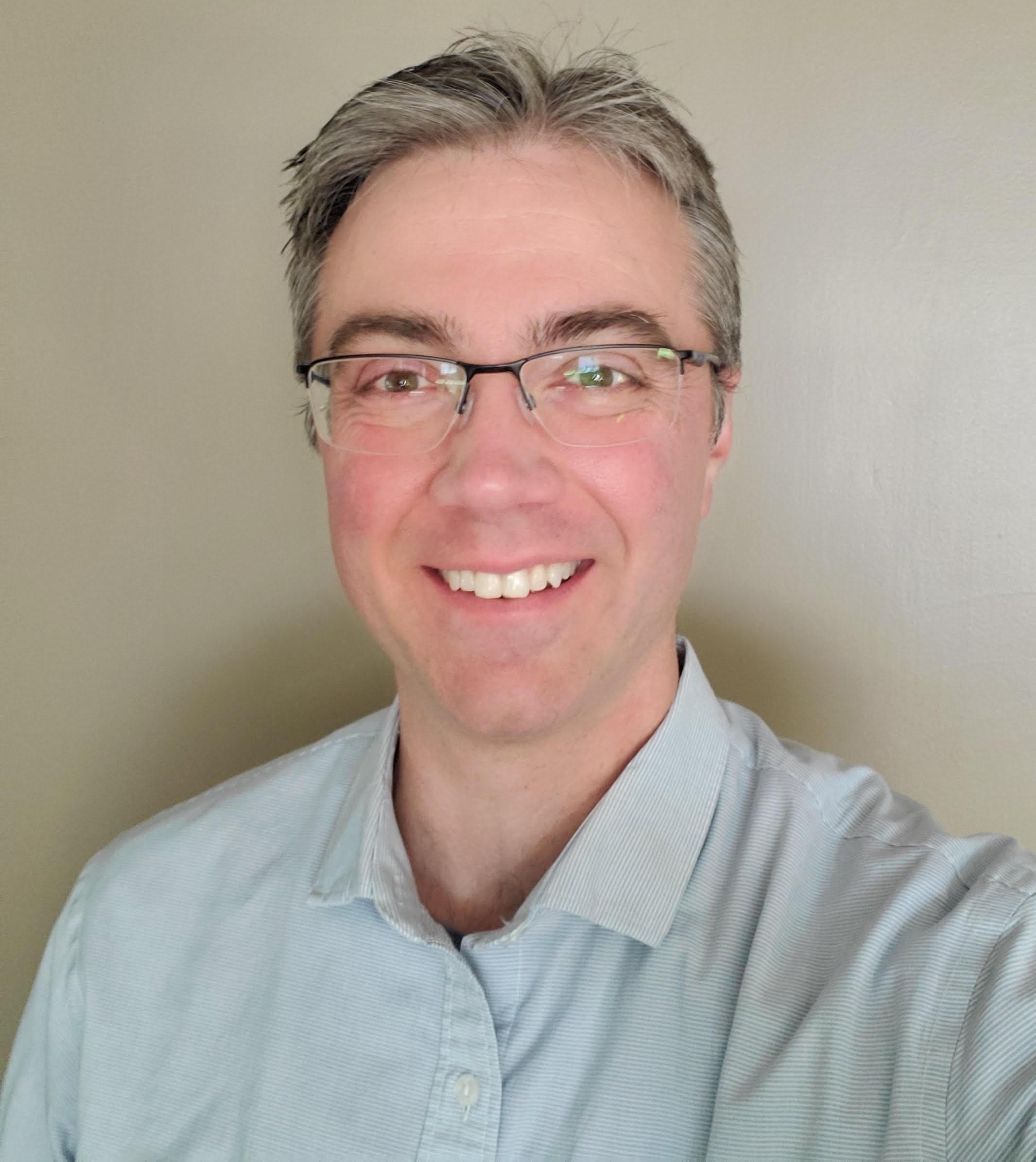 Andrew Morin PT, DPT, MS, CIDN
Physical Therapist, GE Aviation
Andrew is the on-site physical therapist for GE Aviation in Lynn, MA for the past 14+ years. In 2000, he earned his bachelor's in PT and a year later a master's degree in PT from Northeastern University. Since additional debt seemed to be a good idea, he decided to add Doctorate in Physical Therapy from Temple University. While learning to find his way around the shop floor, he has been fortunate to be part of a great team of professionals trying to keep the industrial athlete in one piece.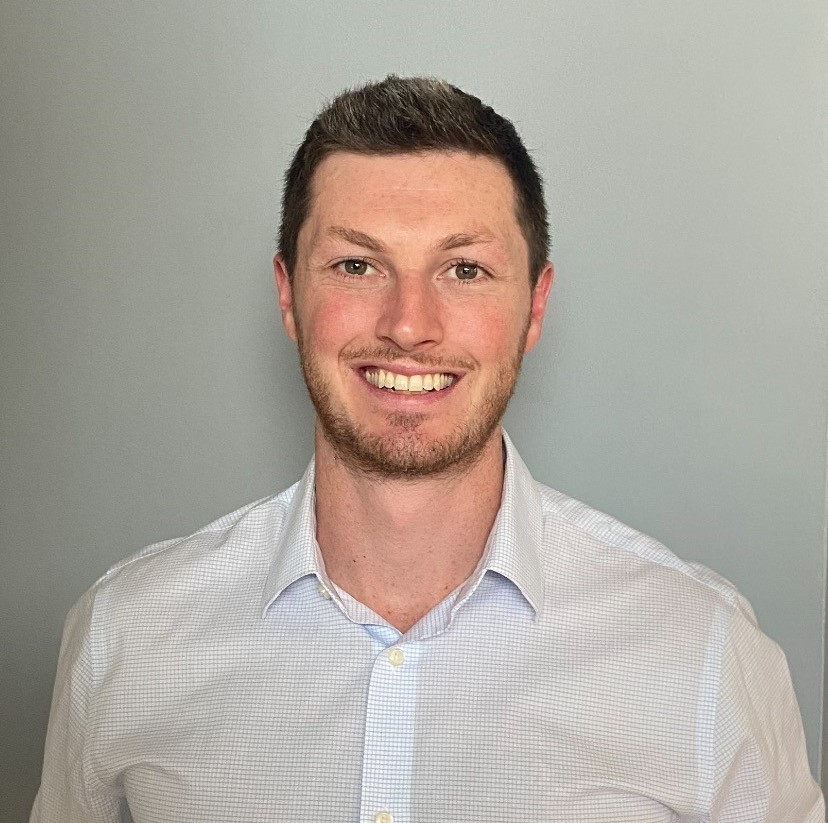 Sean O'ShauGHnessy, PT, OMT, FAAOMPT
Physical Therapist & New England's Workers Compensation Specialist, Professional Physical Therapy
Sean works for Professional Physical Therapy as a Physical Therapist in the Woburn Clinic and is their New England's Workers Compensation Specialist. After graduating with a BSc in Physiotherapy from the University College Dublin in Ireland, Sean completed the Boston University Fellowship Program and both Level 1 and Level 2 of the Institute of Orthopedic Manual Therapy.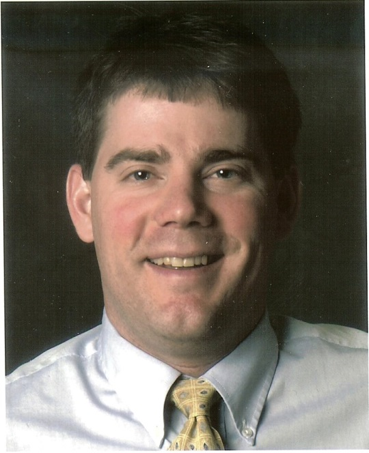 Lee Okurowski, MD, MPH, MBA
CEO & Principal, Occupational and Environmental Health Network, P.C
Dr. Okurowski is the CEO and Principal of Occupational and Environmental Health Network, P.C., located in Marlborough, MA. OEHN provides employee health solutions for business, manufacturing, government, corporate, educational, research entities and other businesses and industries throughout country. He is Board Certified in Occupational and Environmental Medicine. Dr. Okurowski provides Medical Director leadership and oversight across multiple hospital and business segments, including: Steward Healthcare, New England Baptist Hospital, University of Massachusetts – UCare Clinic, and Massachusetts Department of Human Resources, and OEHCRI (labor union in RI), among others. Dr. Okurowski graduated from Dartmouth Medical School and went on to earn a Master of Public Health, Health Policy & Management/Occupational Medicine from the Harvard School of Public Health. Dr. Okurowski also achieved a Master of Business Administration from The Wharton School. Dr. Okurowski is a member of numerous professional medical organizations, including the American College of Occupational and Environmental Medicine, the New England College of Occupational and Environmental Medicine, the American Medical Association, and the American College of Physician Executives.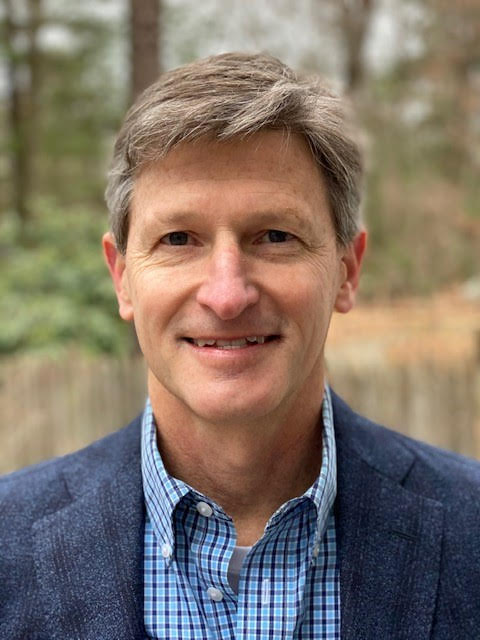 John D. Otis, PhD
Research Associate Professor, Director of Behavioral Medicine, Center for Anxiety and Related Disorders, Boston University
Dr. Otis is a Research Associate Professor and the Director of Behavioral Medicine at the Center for Anxiety and Related Disorders (CARD) at Boston University (BU). He has been a clinical pain psychologist with the VA Boston Healthcare system for over 20 years where he has worked with patients with chronic pain and a variety of comorbidities. He received his graduate training in Health Psychology at the University of Florida Shands Hospital, specializing in the assessment and treatment of chronic pain. Dr. Otis is a clinician and researcher who has helped countless numbers of individuals gain greater control over their chronic pain. He travels nationally giving talks and workshops to both clinicians and patients on how the principles of cognitive behavioral therapy (CBT) can be used to help people lead healthier and more productive lives. He is the author of Managing Chronic Pain (Oxford University Press: Treatments that Work Series) – an evidence-based CBT treatment program that includes both a therapist manual and patient workbook. In 2016 Dr. Otis was awarded the highest teaching award at BU School of Medicine, the Stanley L. Robbins Award for Excellence in Teaching. He was also awarded the Challenger Award which recognizes a faculty member who continually inspires and challenges students to do better both academically and in the community. He was nominated for the highest teaching award at BU, the Metcalf Cup and Prize. He currently teaches graduate level courses in the Department of Psychological and Brain Sciences at Boston University. For the past 20 years, Dr. Otis has conducted research and produced scholarly writing about pain throughout the lifespan. He currently has over 55 publications, over 60 conference presentations, and has had a history of continuous grant funding as either Principal Investigator or Co-Investigator throughout his career. Dr. Otis has focused his clinical research career on the development of innovative approaches to pain management, as well as ways to tailor pain to specialized patient populations including patients with spinal cord injuries and posttraumatic stress disorder (PTSD).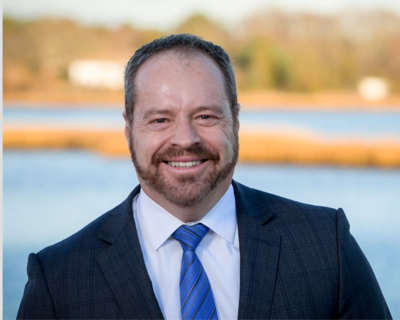 Michael Ready, Esq.
Partner, Ready, Kiernan & McNally, LLP
Michael Ready is a partner at Ready, Kiernan & McNally, LLP in Wareham and New Bedford, Massachusetts. He and his firm concentrate in workers' compensation andpersonal injury matters. Mr. Ready is a summa cum laude graduate of Assumption College in Worcester, Massachusetts and a cum laude graduate of the New England School of Law. Prior to forming Ready, Kiernan & McNally, LLP, Mr. Ready was a partner at Morrison Mahoney, LLP and ran the firm's Raynham and Fall River offices. He is admitted to practice law in the Commonwealth of Massachusetts and is a member of the Plymouth County Bar Association and Massachusetts Bar Association. Mr. Ready served as the Co-Chairman of the Massachusetts Bar Association Workers' CompensationPractice Group from 2002-2005. He served as President of the Plymouth County Bar Association, the oldest Bar Association in America, and is a Member of the Massachusetts Bar Association House of Delegates. He has also been appointed to serve on the Joint Bar Committee on Judicial Appointments for the Commonwealth of Massachusetts. He is also a Member of the Board of Directors of South Coastal CountiesLegal Services Corporation, a non-profit corporation which provides free civil legal services to low-income and elderly residents of our communities. He has been selected for inclusion in The Best Lawyers in America annually since 2007. He is the Co-Author of the LexisNexis Practice Guide-Massachusetts Workers' Compensation, published in 2014.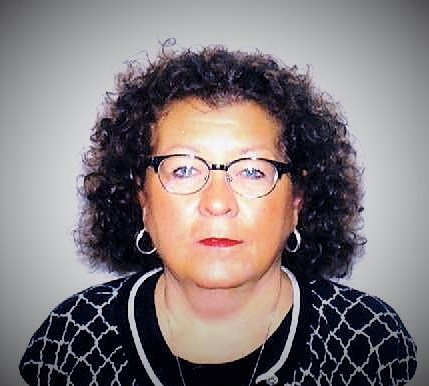 Catherine L. Reno, RN, BSN, MBA, CCM
Workers Compensation Case Manager
Catherine is a seasoned case manager with over 40 years nursing experience including ICU/CCU Clinical Nurse/Nurse Leader and Emergency Room Nursing providing the foundation for a well-rounded case manager. Additional skills as a Quality /Risk Manager provide the experience of using clinical guidelines and appropriateness of treatment to further augment her workers compensation skillset. Catherine graduated Summa Cum Laude from Vermont College with her BSN and graduated Summa Cum Laude with an MBA in Healthcare from WNEC. Catherine is the Sole Proprietor of Reno Associates, providing Medical Case Management/Audit Services. She is a current contactor with Occupational Resource Network, prior contractor with Medical and Life Care Consulting and a long-term employee of Coventry Healthcare rounding out her 22+ years of Case Management experience. Areas of expertise include Traumatic Brain Injuries, Burns and Catastrophic surgical and orthopedic trauma.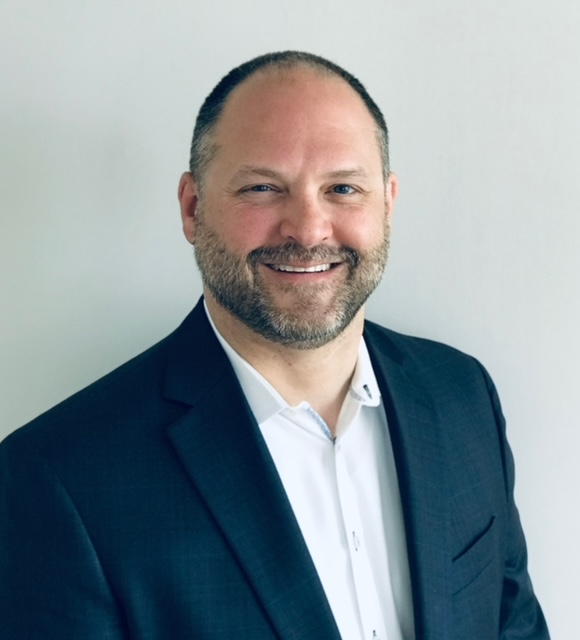 Ian Rivera, MD
Anesthesiologist, Pain Management Physician, Sturdy Memorial Hospital, Steward Medical Group, Cape Cod Canna Doc, Impar Corporation
Dr. Ian Rivera is an anesthesiologist and pain management physician He was born and raised in a small town in Puerto Rico, where he completed his undergraduate studies at the University of Puerto Rico and Doctorate in Medicine at the Ponce School of Medicine. Dr. Rivera specializes in the diagnosis and treatment of complex, chronic pain. He has spent more than 10 years providing exceptional interventional pain management utilizing his outstanding skills and techniques for ultrasound and fluoroscopy-guided pain procedures. Dr. Rivera has a vast knowledge in medication management and procedures up to and including: spinal and peripheral injections, radiofrequenc ablations, various neuromodulation procedures, Ketamine Infusion Therapy, Botox injections for pain and multiple join injections.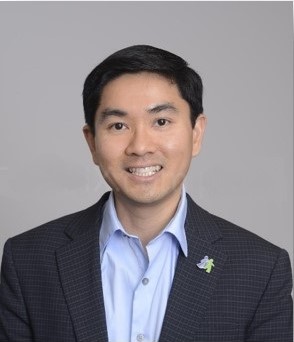 Kenji Saito, MD, JD, FACOEM
President, Medlawpractice.com;<br /> President, NECOEM; President-elect, ACOEM;<br /> Medical Leader NA & Global Wellness, P&G<br />
Dr. Saito is board certified in preventive medicine with specialty training in occupational and environmental medicine. Following graduation from the University of Pennsylvania, he went on to complete a six-year medical and law dual degree program. He continues to apply his medicolegal background and leadership aptitude on the Board of Directors at American College of Occupational and Environmental Medicine (ACOEM), MaineGeneral Health, and the New England College of Occupational and Environmental Medicine (NECOEM) where he is President-elect. He is also Delegate to the American Medical Association and part of the Founding Board Member for Kids' Chance of Maine, helping children of injured workers pursue educational or training beyond high school. Dr. Saito currently serves as Vice President of MaineGeneral Medical Staff, Chair of Specialty Medicine and Medical Director of the occupational medicine practice, health promotion and wellness, fitness centers, employee assistance program and the Teaching Kitchen at MaineGeneral Medical Center, and as Regulatory Liaison at MaineGeneral Health. He continues his academic endeavors as an adjunct professor at UPenn, as Clinical Assistant Professor at Dartmouth Giesel College of Medicine, and Clinical Assistant Professor of Preventive Medicine at the University of New England. Dr. Saito is an avid mentor of undergraduate and medical students, residents, advance practice trainees and has created several internships at Workplace Health for students interested in pursuing preventive medicine, public health and occupational and environmental medicine. Dr. Saito enjoys connecting with both local and national audiences and continues to deliver presentations nationwide quarterly while continuing his research interest with publications yearly. He joined MaineGeneral to pursue his passion for improving the health of the community where he has helped lead the organization to national recognition as a leader in employee wellbeing by receiving Honorable Mention recognition for the 2018 C. Everett Koop National Health Awards presented by the Health Enhancement Research Organization.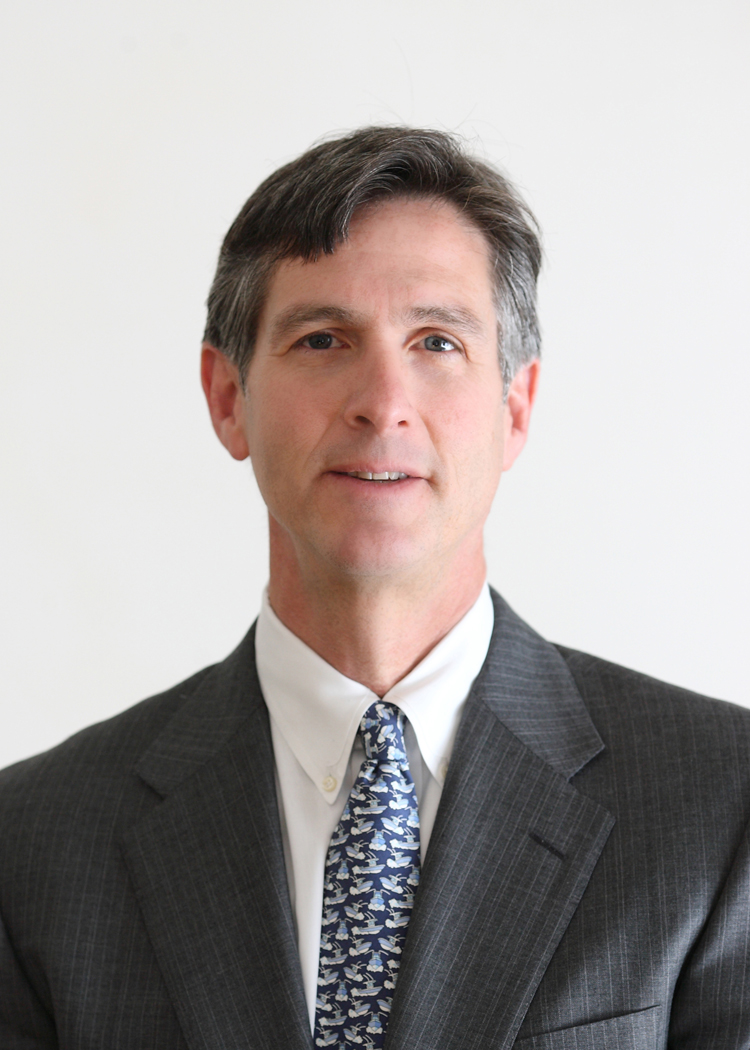 Buzz Schneider, Esq.
Law Offices of Martin B. Schneider
Buzz Schneider, Esq. is a graduate of the University of Maine and New England School of Law. He has represented numerous employers, insurers and self-insurers before the Massachusetts Department of Industrial Accidents, the Massachusetts Appeals Court, and the Supreme Judicial Court since 1983. Of particular importance is Mr. Schneider's knowledge of workers' compensation law which he acquired as a special assistant to the Massachusetts Assignment Collection Unit, and as a Law Clerk at the Department of Industrial Accidents from 1980 to 1983. In addition, he studied the federal disability system as a research associate for Congressman Thomas P. O'Neill, Jr., then, the House of Representatives Majority Leader. Mr. Schneider also has Superior Court jury trial experience defending general liability cases throughout the Commonwealth. Mr. Schneider has contributed to numerous publications and has been a panelist for several programs dealing with the Massachusetts Bar Association's Continuing Legal Education project concerning workers' compensation practice and procedure. In 2009 Mr. Schneider was elected to the American Bar Association's College of Workers' Compensation Lawyers. He was recognized by his peers as Lawyer of the Year in 2013 and 2015 – Best Lawyers New England Workers' Compensation.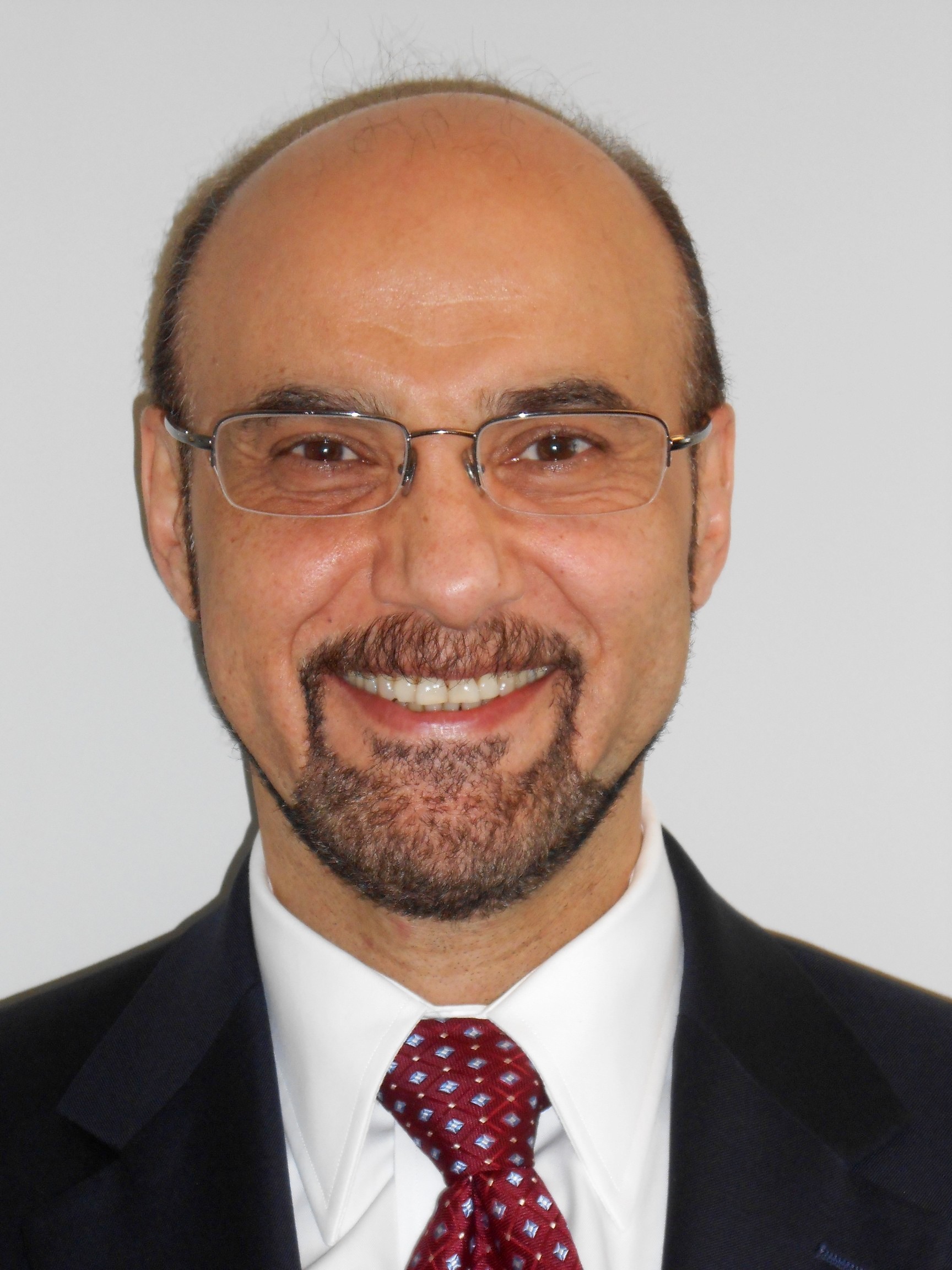 HASSAN SERHAN, Ph.D.
CEO for Carthronix, Chairman Scientific & Clinical Board, Intelligent Implants, Chairman of the Board, DisCure, CTO / Medical Scientific & Business Advisor, Rosies Base
Hassan Serhan is a senior executive with deep expertise in spine and orthopedics, technology evaluation and development, and high level management of large programs in complex corporate environments. He is currently serving as the CEO for Carthronix, Chairman Scientific & Clinical Board, Intelligent implants, Chairman of the Board, DisCure, CTO / Medical Scientific & Business Advisor, Rosies Base. Past positions included Distinguished Engineering Fellow, Senior Director, Research & Technology, at DePuy Synthes Spine a J&J company, Assistant Research Professor with the Neurosurgery & Orthopedic Departments at SUNY University.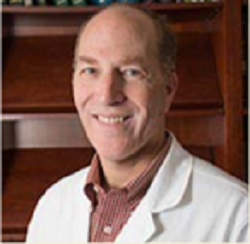 ANDREW STEIN, MD
Assistant Professor of Orthopedic Surgery, Boston University School of Medicine Chair of Hand Service, Boston Medical Center
Dr. Stein is an Assistant Professor at Boston University School of Medicine. After earning his medical degree from Cornell University Medical College, he complered his residency at St. Luke's Roosevelt Hospital Center and a hand surgery fellowship at Tuft's Combined Hand Fellowship in Switzerland. Dr. Stein has extensive experience in all aspects of hand surgery, including reconstructive surgery and trauma.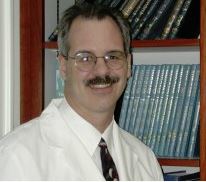 ANDREW TERRONO, MD
Chief of the Hand Surgery Service, New England Baptist Hospital; Co-director of the Tufts University Combined Hand Fellowship; Clinical Professor of Orthopaedic Surgery at Tufts University
Dr. Terrono is a hand surgeon and Chief of the Hand Surgery Service at the New England Baptist Hospital and co-director of the Tufts University Combined Hand Fellowship. He is Clinical Professor of Orthopaedic Surgery at Tufts University. He has lectured and written on many subjects including the injured worker.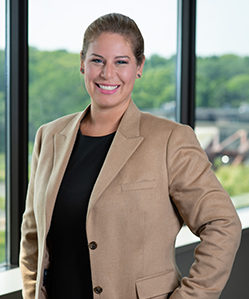 Lauren Van Iderstine, Esq.
Associate Attorney, Keches Law Group
Lauren Van Iderstine joined Keches Law Group, P.C. as an Attorney in the Workers' Compensation Department in December of 2012. She represents injured persons in all aspects of Workers' Compensation, Social Security and related matters. While attending law school, Attorney Van Iderstine was employed by the firm for three years as a law clerk. Due to her strong work ethic, dedication and diligence, an invitation was extended to join the firm as an Associate.
Attorney Van Iderstine was raised in Western Massachusetts and graduated Cum Laude from the University of Massachusetts at Dartmouth. She went on to earn her law degree from Southern New England School of Law. While in law school, Attorney Van Iderstine had the distinction of serving as President of the Student Bar Association from 2009 through 2010. The responsibilities included acting as a liaison between administrators and students, and planning social and educational events. While in law school, Attorney Van Iderstine also volunteered with various nonprofit organizations that served the local community.
Attorney Van Iderstine is licensed to practice in Massachusetts and is a member of the American Bar Association, Massachusetts Bar Association, Women's Bar Association, and International Bar Association.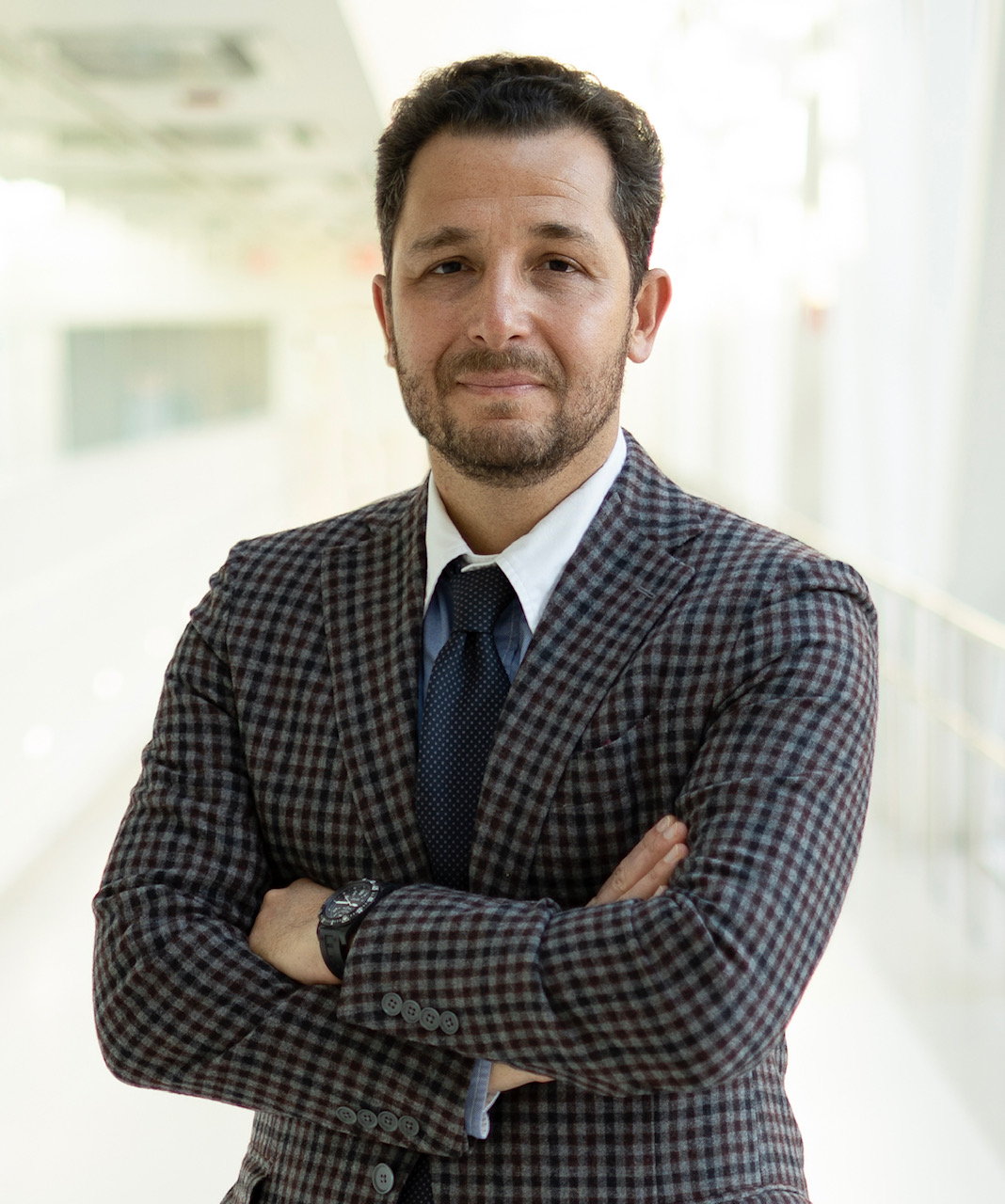 Eduard Vaynberg, MD
Director of Interventional Pain Management Clinic, Boston Medical Center, Attending Pain Management Physician at New England Baptist Hospital and Boston Outpatient Surgical Suites (BOSS), partner Anesthesia Associates of Massachusetts and New England Pain Management Consultants, Assistant Professor of Anesthesiology and Pain Management, Boston University School of Medicine
  Dr Eduard Vaynberg joined BMC as an attending physician in pain management and anesthesiology in 2005 and became a director of pain management at Boston Medical Center in 2010 developing a busy clinical practice focusing on interventional pain management and spinal cord stimulation. Dr Vaynberg also serves as a director of resident's rotation in pain management mentoring anesthesiology residents and medical students interested in pursuing a career in pain management. Dr Vaynberg tenure at Boston Medical Center started in 1996 as a medical student at Boston University School of Medicine after he graduated with honors and distinction from University of Illinois at Chicago majoring in biochemistry. After graduating from BU medical school Dr Vaynberg completed his anesthesia training and BOSTON Medical Center and pain management fellowship at Harvard/ Beth Israel Hospital. Before joining BU department of anesthesia full time Dr Vaynberg combined academic practice at BMC with busy private practices at New England Baptist Hospital and BOSTON Outpatient surgical suites. Dr Vaynberg has been nominated by his peers to Boston's Top physician list 2016-2020. Dr Vaynberg research interests center on spinal cord stimulation, injured workers care, and complex regional pain syndrome. He published several book chapters , multiple case reports, and gave multiple lectures on these topics.