2020 Speakers
PLEASE CHECK BACK SOON FOR 2022 SPEAKERS!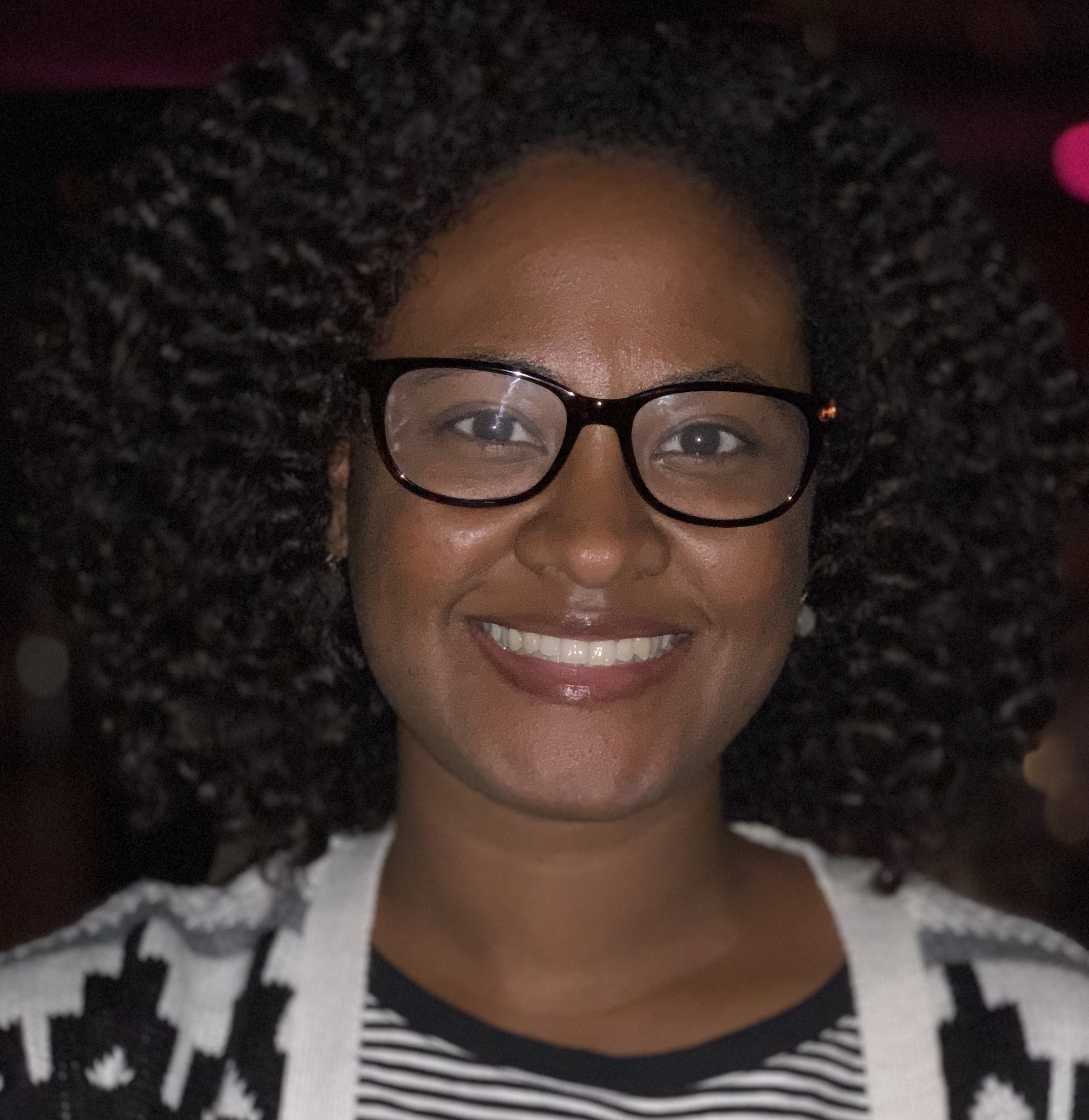 Cintya Alves Gray, BSN, RN, CCM
Certified Case Manager, Partners Healthcare System
 Cintya Alves Gray is a Certified Case Manager at Partners Healthcare System. Cintya is a Registered Nurse by trade with experience in primary and urgent care. Cintya started her career in the world of workers compensation as a telephonic medical case manager with Travelers Insurance where she worked with injured employees throughout New England. Cintya transitioned to field case management with Coventry healthcare where she traveled throughout MA and RI to meet with injured employees and treating providers. Cintya is currently enjoying her role within a self-insured self-administered employer and daily interactions with injured employees from multiple Partners entities.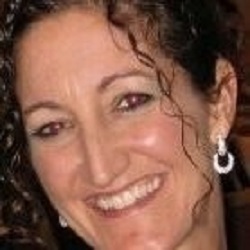 Lisa Anastos, MA, Esq.
Account Management Executive, Coventry
Lisa has over 26 years of experience in the managed care industry. Her areas of expertise are workers compensation and disability. She has extensive experience and knowledge as a former case manager and vocational expert in the New England region, and has developed hundreds of individual written rehabilitation plans for injured workers under the guidelines of the Massachusetts Department of Industrial Accidents Office of Educational and Vocational Rehabilitation. Lisa holds a Bachelor of Arts in Psychology from the University of Massachusetts, Boston; Master of Arts in Psychology from the University of Massachusetts, Lowell; and a Juris Doctor from Massachusetts School of Law. Lisa is a certified Department of Justice law enforcement trainer, a licensed Massachusetts Attorney, Vice President of the New Hampshire Adjusters Association, and CEU instructor. She is currently employed with Coventry Workers Compensation as an Account Management Executive, facilitating all managed care services in New England.d.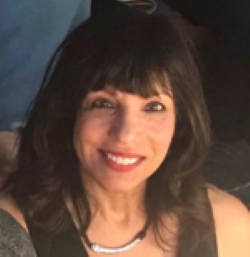 Madelynn Azar-Cavanagh, MD, MPH, CPE, FACOEM
Medical Director, CorVel's Virtual Occupational Medicine Practice; Occupational Medicine Consultant, AllOne Health
Dr. Madelynn Azar-Cavanagh has been practicing Occupational Medicine for more than 30 years. She is a Fellow of the American College of Occupational and Environmental Medicine (ACOEM) and a member of the New England, New York and Western chapters of ACOEM. Currently, she is the Medical Director for CorVel's Virtual Occupational Medicine Practice, and is an Occupational Medicine Consultant for AllOne Health. Dr. Cavanagh has served as Medical Director of Occupational – Employee Health at several major medical centers including Dartmouth/Hitchcock; the Boston University Medical Center; the University of California, San Diego Medical System; and the 7 hospital network of the Mount Sinai Health System in New York City. In her capacity as Medical Director at each of these medical centers, Dr. Cavanagh worked with hospital employees in addition to managing the occupational health needs of a multitude of companies and industries outside the respective Hospital Systems..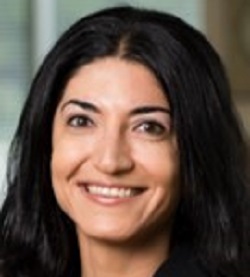 Manijeh Berenji, MD
Occupational Medicine Physician, Department of Orthopaedic Surgery, Boston Medical Center
Dr. Berenji is a board-certified Occupational Medicine Physician with keen interest in muscuskeletal care. She has trained at University of Michigan and UCSF. She started her career as junior faculty in the Division of Occupational and Environmental Medicine at Duke University School of Medicine where she still serves as an Assistant Consulting Professor. Prior to starting at Boston Medical Center in June 2017, she spent time in healthcare consulting, working at a regional employee benefits firm in North Carolina.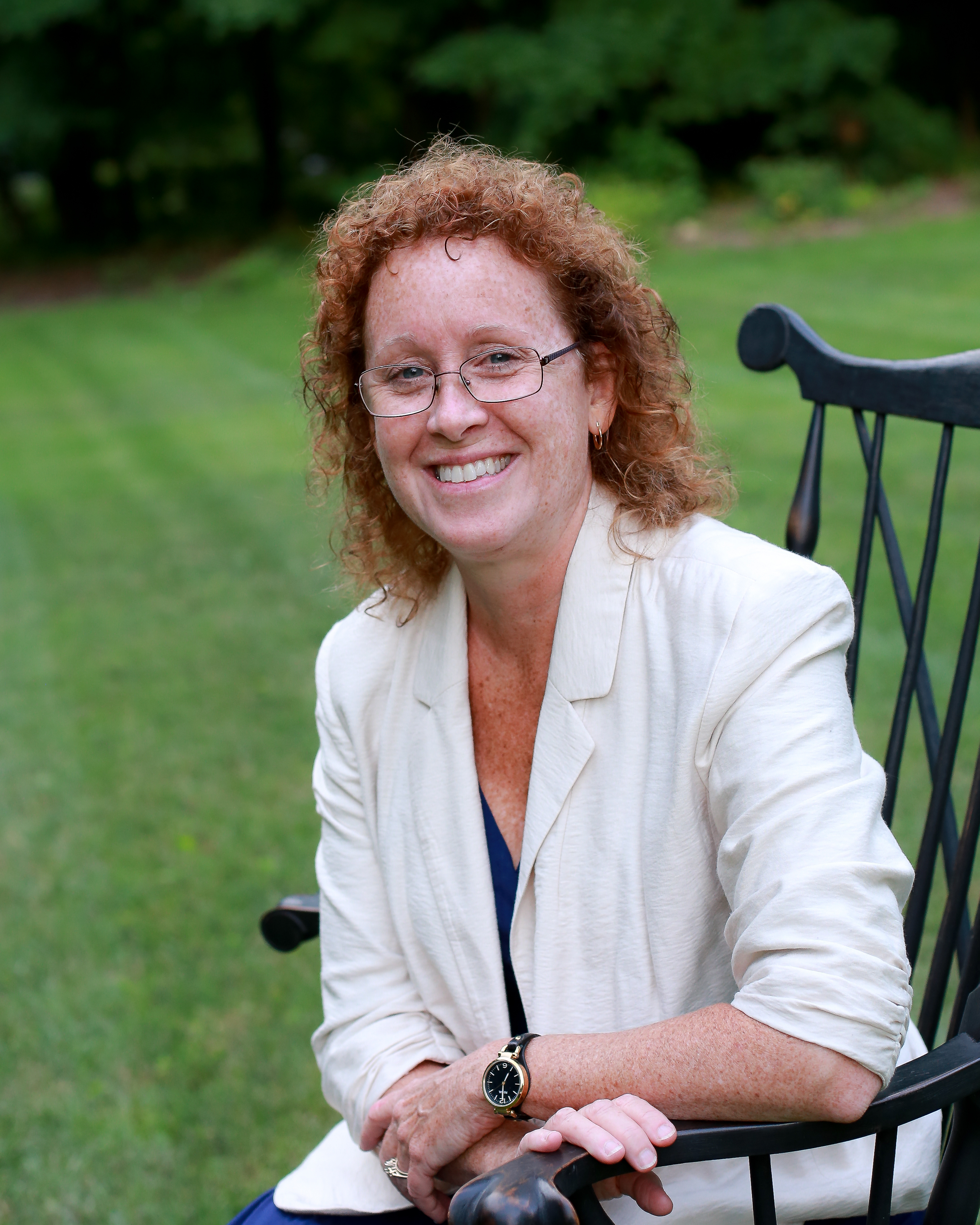 Cynthia Bourbeau, RN, CRRN, CCM, CNLCP®
Rehabilitation Nurse Case Manager, Catastrophic Case Manager, Life Care Planner; President and Founder of Medical and Life Care Consulting Services, Inc. (MLCC)
Cynthia Bourbeau, President and Founder of Medical and Life Care Consulting Services, Inc. (MLCC), has worked as a Massachusetts Registered Nurse, Certified Rehabilitation Nurse, Certified Nurse Case Manager and Certified Nurse Life Care Planner® for over three decades.
Founded in 2001, MLCC provides Life Care Planning, Medicare Set-Asides, Legal Nurse Consulting and more throughout the United States and internationally. MLCC also provides case management services throughout the Northeast Region of the United States, and a wide range of care consultation for catastrophic injuries.
Cynthia is a member of the Association of Rehabilitation Nurses, the American Association of Nurse Life Can Planners (AANLCP®), The International Association of Rehab Partners, and the Case Management Society of America. She is also a Board Member of Certified Nurse Life Care Planner (CNLCP®) Certification Board.a.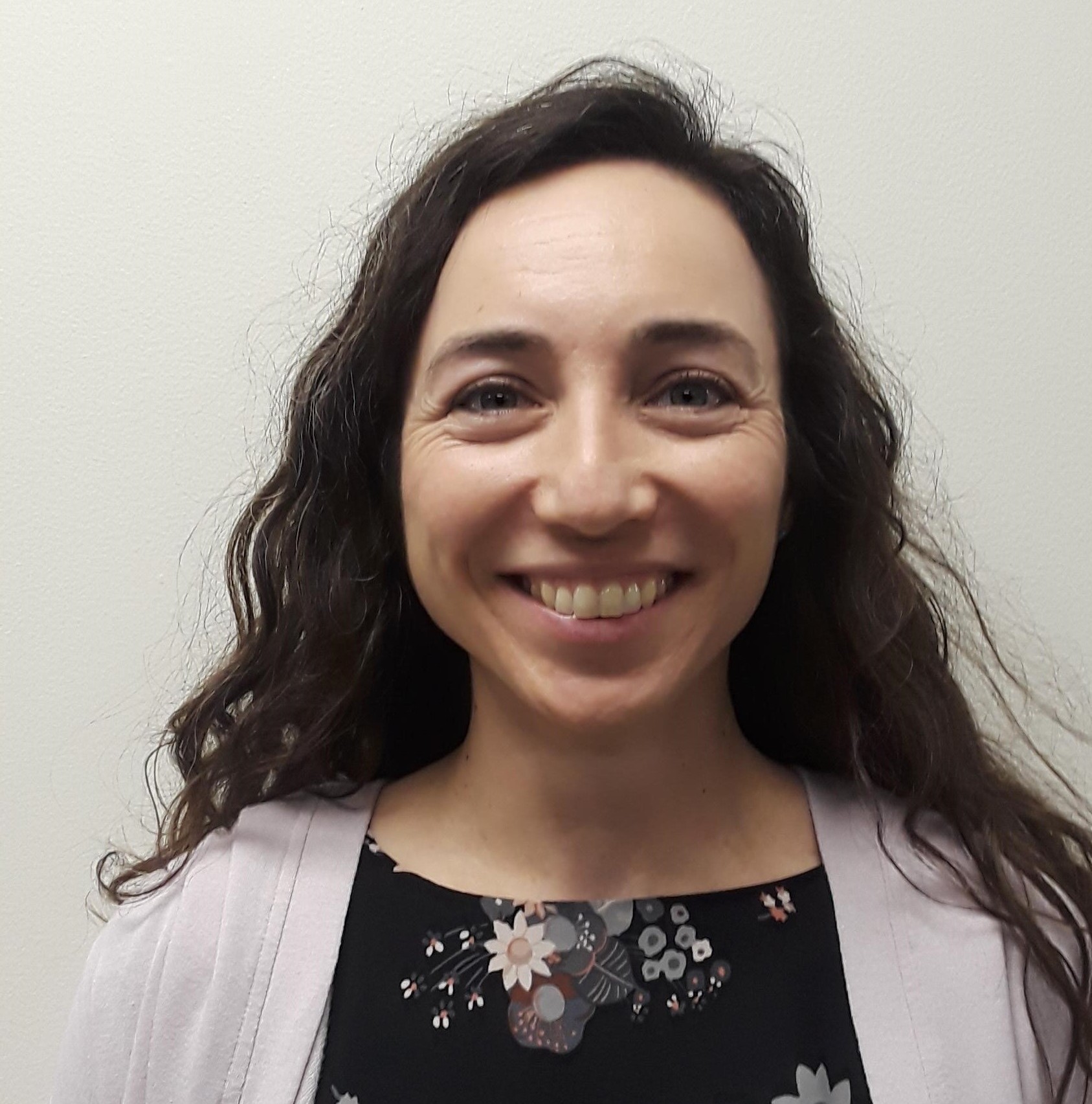 Helen Bresler, PT, DPT, NCS, CLT
Senior Physical Therapist, Outpatient Rehabilitative Services: PT/OT, Boston Medical Center
Helen is a Senior Neuro Physical Therapist in the Boston Medical Center Outpatient Physical Therapy Department on its main campus in the South End of Boston. She is a Doctor of Physical Therapy and a Board Certified Clinical Specialist in Neurologic Physical Therapy. She is also LSVT BIG certified for patients with Parkinson's and a certified lymphedema therapist.
Prior to working at Boston Medical Center, Helen worked at Newbridge on the Charles for 5 years in their inpatient rehabilitation and outpatient rehabilitation departments, with special focus on patient's with Parkinson's. She is a graduate of the MGH Institute of Health Professions.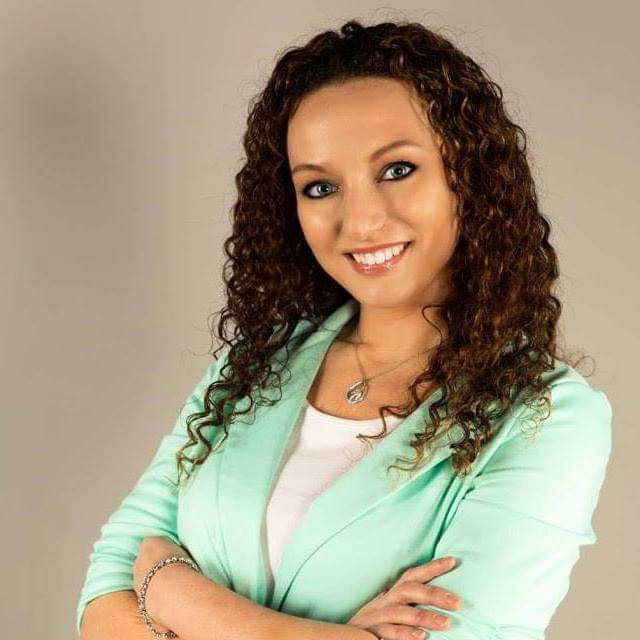 Jessica Camplese D.C., M.S.
Chiropractor, Marchese Sports Therapy
Dr.Jessica Camplese is a Massachusetts native and graduate of UMass Amherst with a BS in biology, and she attended Life University where she obtained her Doctorate in Chiropractic medicine and a Masters in Sports Health Science. Prior to becoming a chiropractor, she had several years of experience as a strength and conditioning coach. She takes a sports therapy geared approach to treating all patients. She actively trains, competes, and teaches Brazilian jiu jitsu.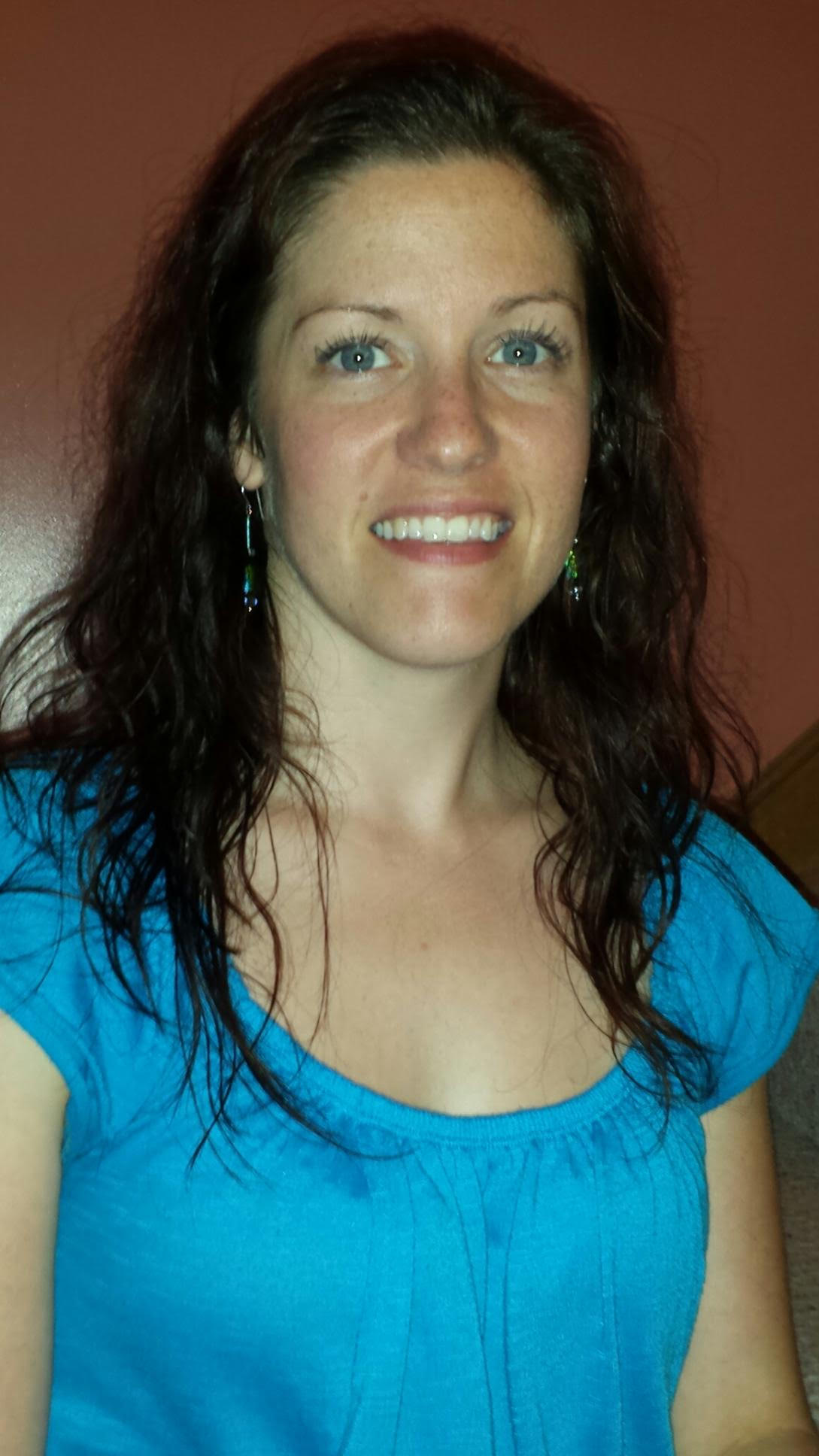 Betsy Colón, BSN, CCM
Betsy Colón, BSN, CCM is a Certified Case Manager who graduated from Fitchburg State College with a Bachelor of Science in Nursing. At commencement she was recognized as a Massachusetts Commonwealth Honors Scholar and was presented with the Student Leadership Award, the school's top honor. Betsy has over 12 years of experience managing worker's compensation cases, and 5 years of Onsite Case Management work.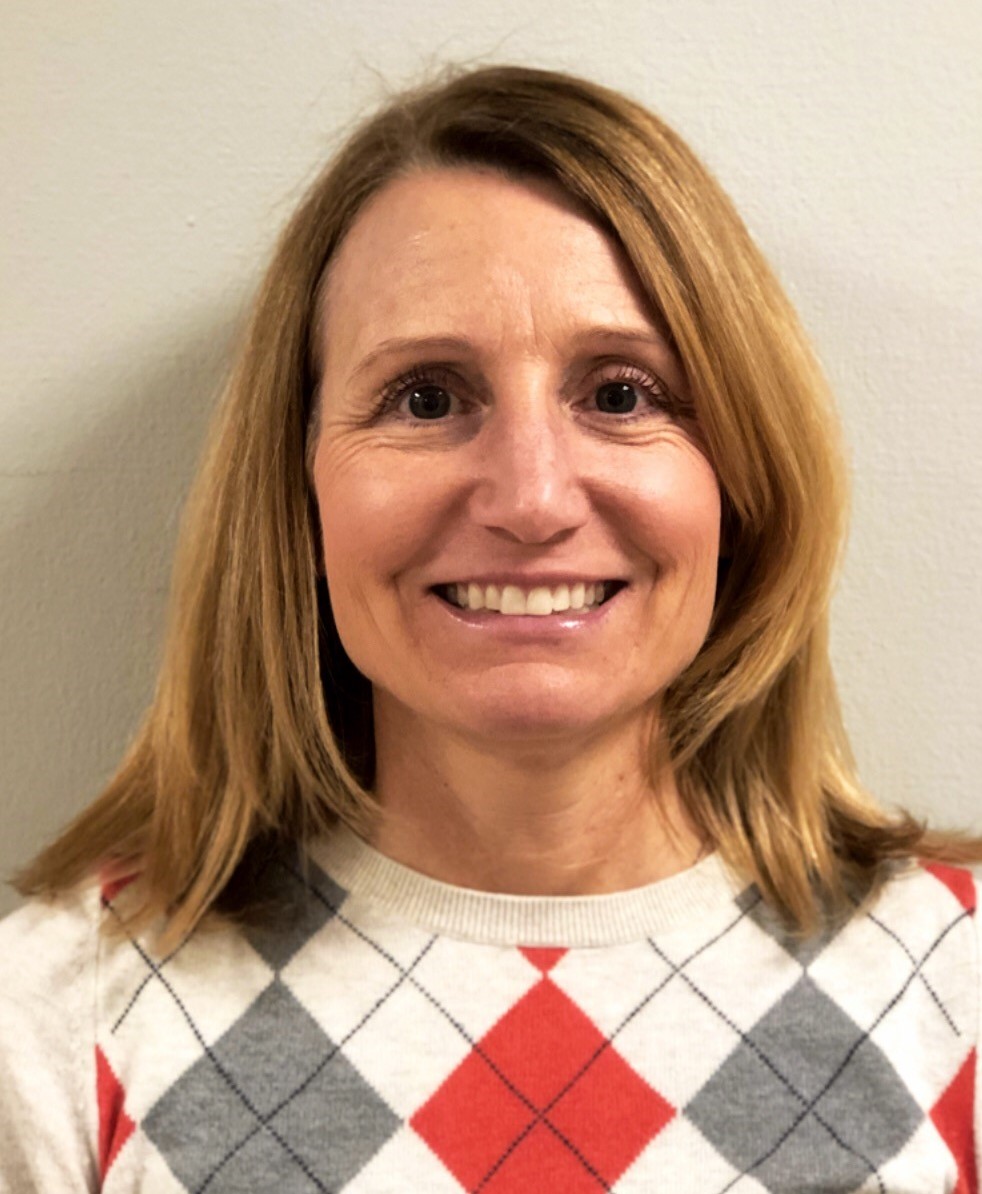 Barbara Corey, PT
Physical Therapist, Boston Medical Center
Barbara Corey, PT graduated from the University of New England with a Bachelor of Science degree in Physical Therapy in 1990 and has been practicing for 30 years. Barbara worked for Southcoast Health in Dartmouth, Massachusetts for 20 years as the coordinator of their Work Conditioning Program, performing Work Tolerance Screens, Functional Capacity Evaluations, and treating a wide variety of work related injured patients. She has worked closely with physicians, nurse case managers and employers to assist patients back to gainful employment as quickly as possible. Barbara has also served as a resource utilizing advanced knowledge in physical demand levels, proper body mechanics, job/work simulation tasks, ergonomic assessment, safe material handling and proper posture. Barbara is currently working per diem at Boston Medical Center with an outpatient orthopedic population.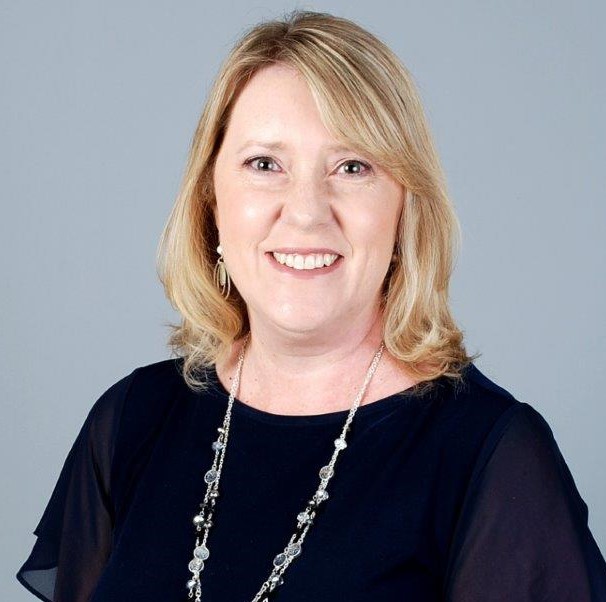 Carol Dennehy RN, CRRN, CCM, CLCP
Nurse Consultant, Director of Case Management, Occupational Resource Network
Carol is the Director of Case Management with Occupational Resource Network. She is a Certified as a Rehabilitation Registered Nurse, Case Manager and Life Care Planner. She has been a Community Resource Consultant to the Mass Brain Injury Association and a Site Coordinator and Presenter for the Brains at Risk Program. Carol has over 25 years of case management experience with individuals who have sustained traumatic and catastrophic injuries including: Traumatic Brain Injury, Spinal Cord Injury, Amputations, Burns, and Orthopedic Injuries.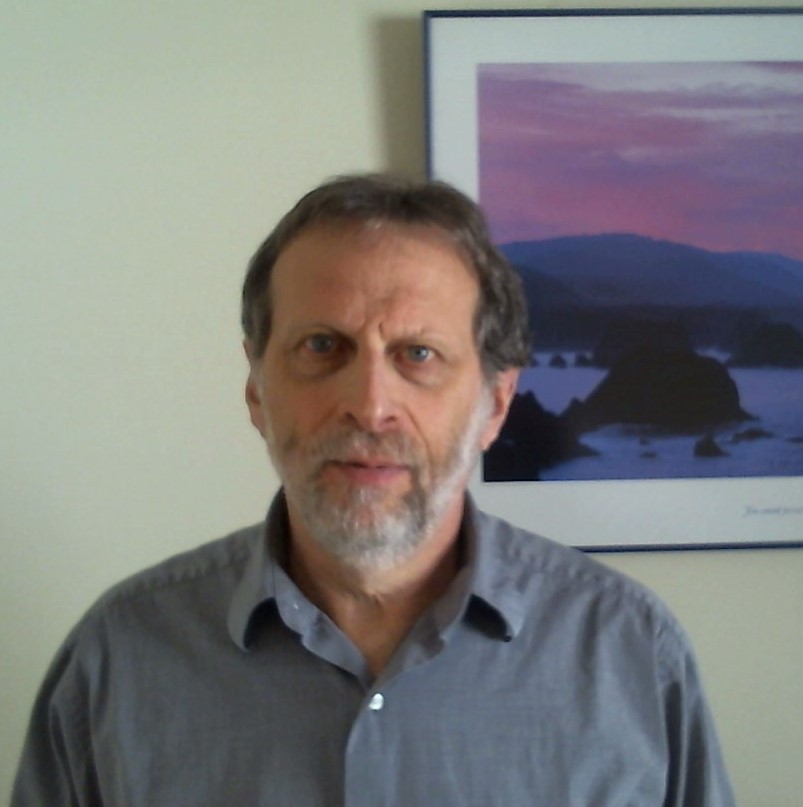 Steven P. Dickens, Lic. Psychologist-Master
Director , Invest EAP - Centers for Wellbeing
Steve is the Director of the Invest EAP Centers for Wellbeing. He is a Licensed Psychologist-Master, with post-graduate training in behavioral medicine. Steve is a Visiting Scholar Emeritus at the Harvard T.H. Chan School of Public Health, where he held an appointment for the past two decades.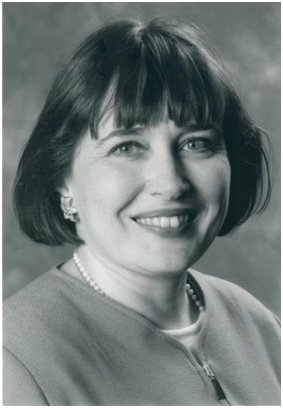 Debra Dyleski-Najjar, Esq.
Najjar Employment Law Group, P.C.
Debra Dyleski-Najjar founded the Najjar Employment Law Group, P.C. in April, 2008 as a labor, employment and benefits boutique law firm providing top quality legal advice, as well as litigation expertise, for employers.    Ms. Najjar is a graduate of Boston University School of Law, third in her class, and a magna cum laude graduate of Wellesley College. She is admitted to practice in the state and federal courts of Massachusetts, Maine and New Hampshire as well as the United States Supreme Court.  Ms. Najjar is a fellow of the College of Labor and Employment Attorneys, a certified member of the American Society of Pension Professionals and Actuaries, AV rated by Martindale Hubbell, and recognized as a New England Super Lawyers for ten consecutive years. Over her 30 year career, Ms. Najjar has advised many employers regarding workplace accommodations and successfully defended ADA claims before state and federal agencies as well as in the courts.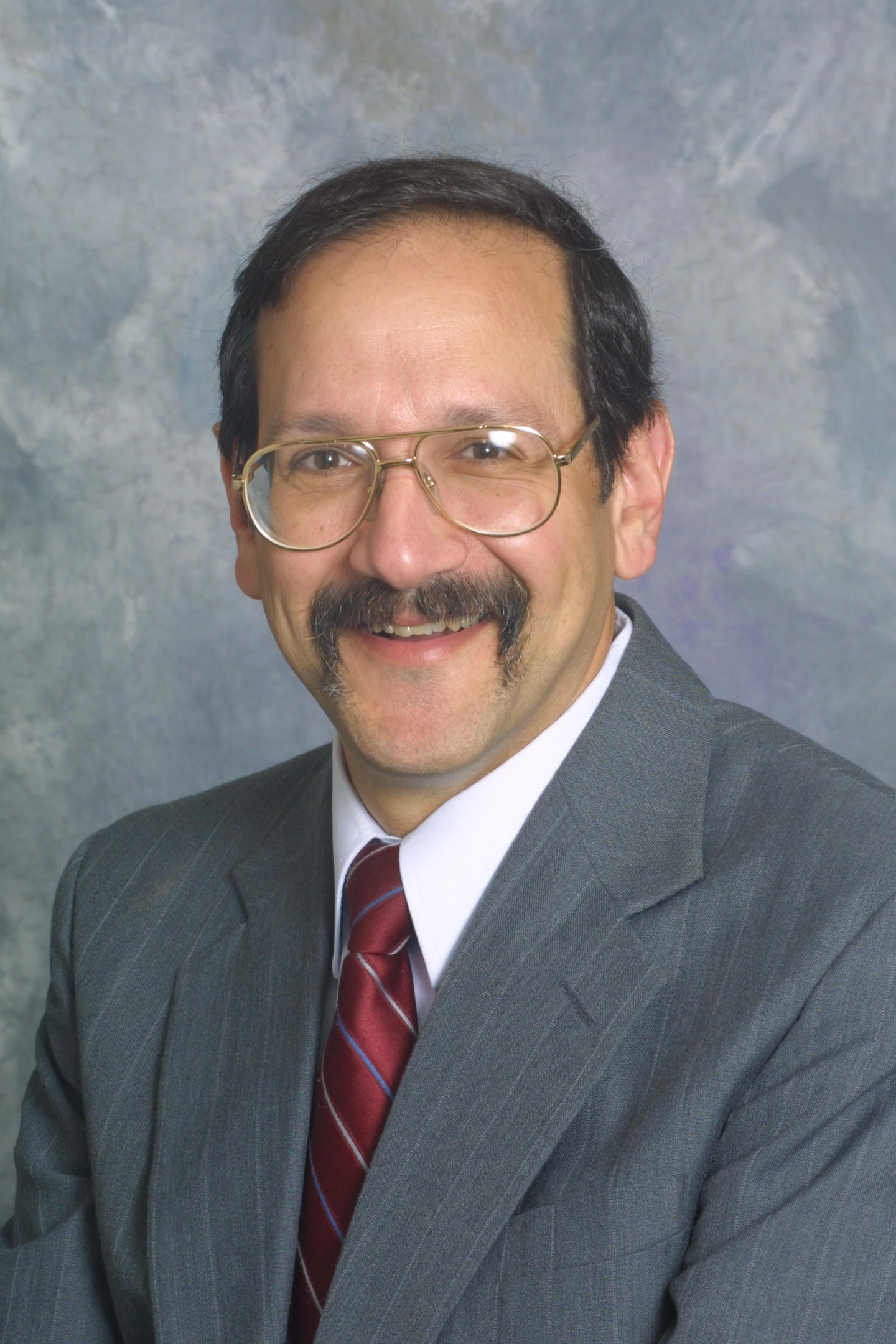 Michael Erdil MD, FACOEM
OEHN; Assistant Clinical Professor, Division of Occupational and Environmental Medicine, UConn Health; RETAIN-CT Medical Advisor and Educator
Michael Erdil, MD, FACOEM, is a board certified occupational medicine physician with Occupational and Environmental Health Network in Marlborough MA; and an Assistant Clinical Professor at UConn Health Division of Occupational and Environmental Medicine. Dr. Erdil has been a contributor to evidence based treatment guidelines for low back and musculoskeletal disorders including the Agency for Health Care Policy and Research, American College of Occupational and Environmental Medicine, Official Disability Guidelines, UpToDate and Dynamed Plus. His conference presentations (including ACOEM / AOHC, NECOEM, Harvard School of Public Health OM Grand Rounds and Ergonomics and Human Factors Conferences, UConn Health, CT Dept. of Public Health Opioid Crisis and Connecticut Workforce Symposium) have stressed the importance of evidence-based care in the management of musculoskeletal disorders. Dr. Erdil has interests in patient education and shared decision-making (including co-presentations with the ABIM Foundation and Choosing Wisely) and the need to engage patients about individual and workplace factors that may be key in early management and return to work. Dr. Erdil currently serves as Medical Advisor and Educator for RETAIN-CT at UConn Health DOEM. RETAIN-CT is a phase I system level return to work intervention program funded by the US Dept of Labor and Office of Disability Employment Policy. Dr. Erdil was the recipient of the 2016 Harriett Hardy Award from the New England College of Occupational and Environmental Medicine.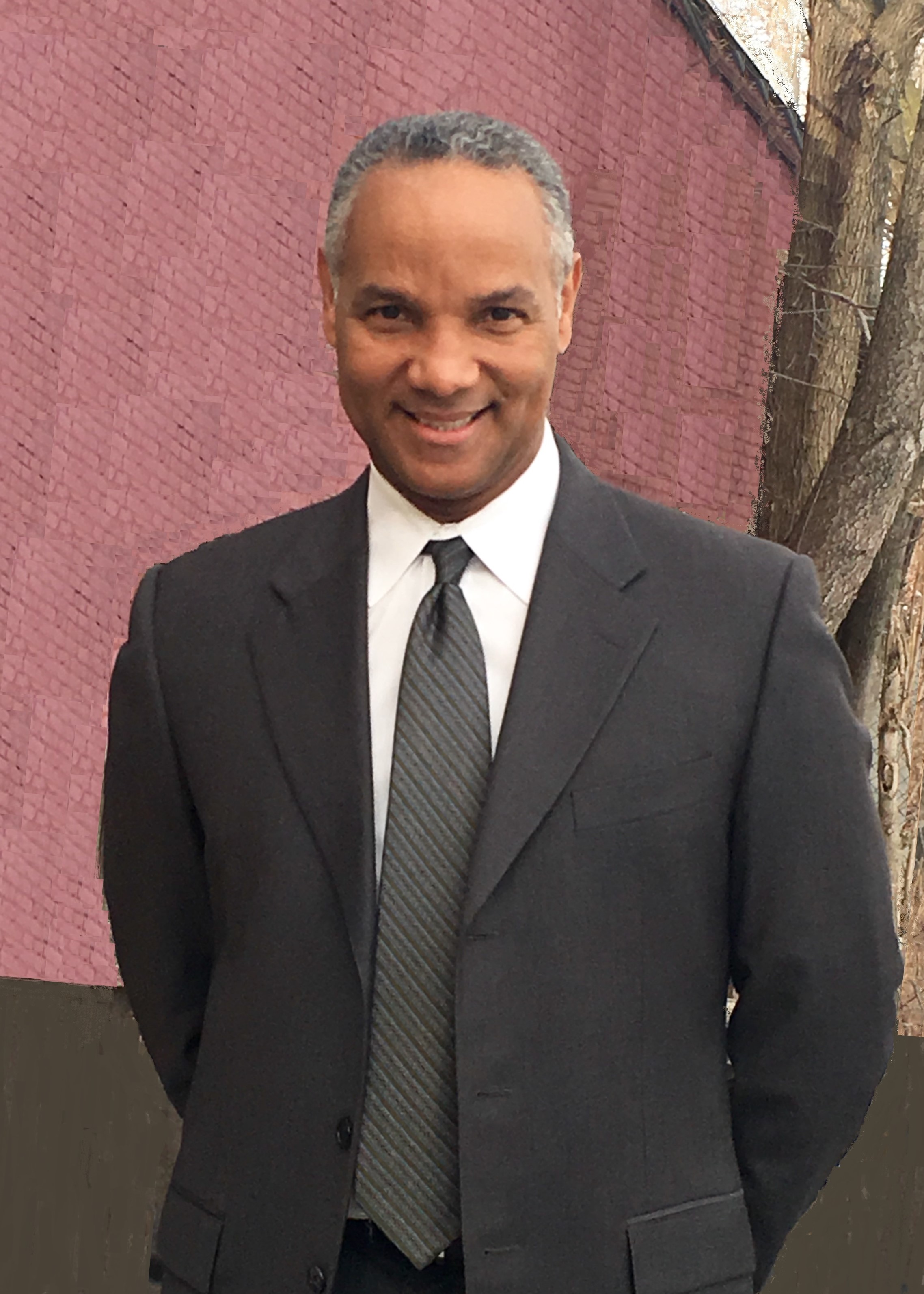 Roberto Feliz, MD
Medical Director Hyde Park Pain Management/Ambulatory Surgical Center Medical Director Boston Pain Clinic
Roberto Feliz is a board certified pain management physician and anesthesiologist. Dr. Feliz is widely recognized for his clinical interests in Complex Regional Pain Syndrome, Neuropathic Pain, Rhizotomy, Epidurals and Nerve Blocks, Opioid Tapering and Sports Injuries.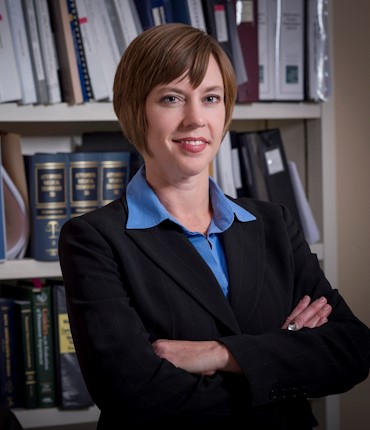 Erin Gallivan, Esq.
Partner, Meub, Gallivan & Larson, Attorneys, PLC
Attorney Erin Gallivan is a partner with Meub Gallivan & Larson, Attorneys PLC in Rutland Vermont. She graduated from Lehigh University in 1993 and Northeastern University School of Law in 1998. She has been representing injured workers in Vermont for over twenty years.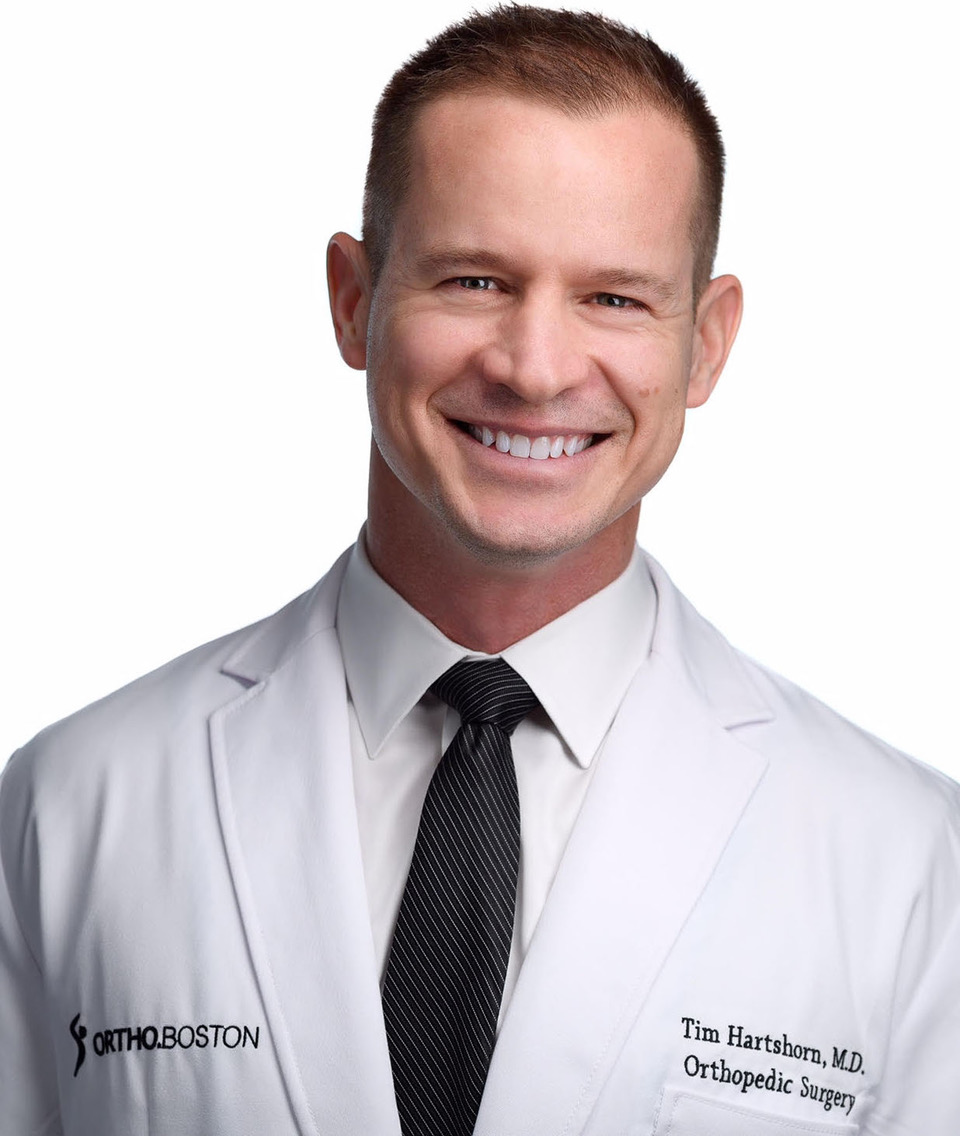 Timothy Hartshorn, M.D.
Fellowship-Trained Shoulder Surgeon, Ortho.Boston
Dr. Hartshorn is a Harvard fellowship-trained Orthopedic Surgeon specializing in Shoulder Surgery currently practicing at Ortho.Boston, a private practice located in Needham, MA. He has authored book chapters, published articles in the peer-reviewed literature, and serves as a course instructor at national conferences. His approach to care is centered around getting to know each patient and to provide tailored, thoughtful recommendations based on specific expectations and demands. Dr. Hartshorn's practice involves both primary and minimally-invasive procedures as well as complex, revision procedures. He is conservative in nature and prefers non-surgical options when possible.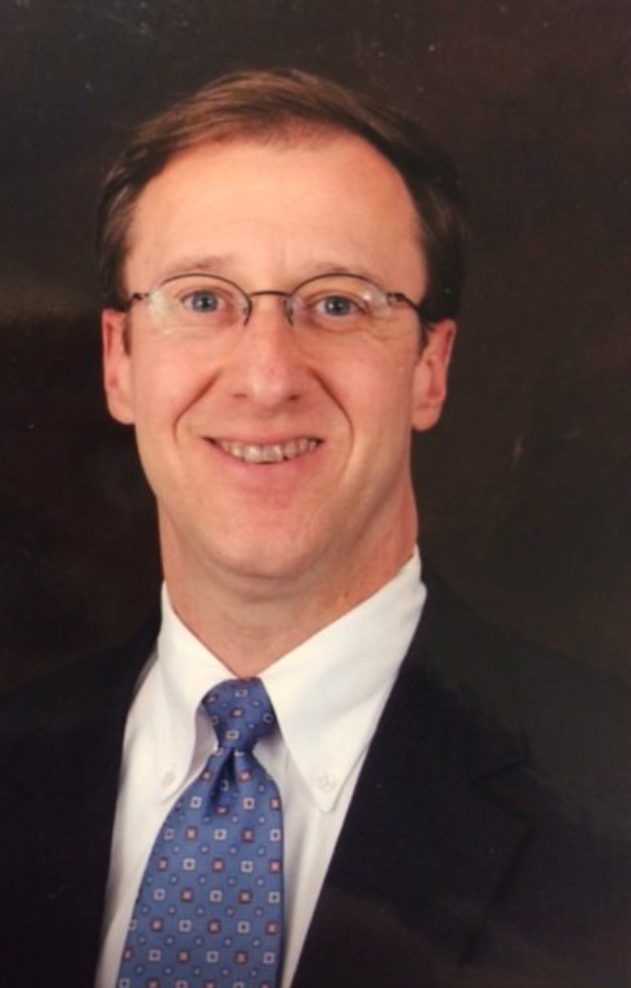 Jeffrey E. Hazlewood, M.D.
Board Certified in PMR/Pain Management, Certified Life Care Planner
Jeffrey E. Hazlewood, MD, has been a member of the Medical Impairment Rating Registry since 2006. He currently practices physical medicine and rehabilitation in Lebanon and Murfreesboro, Tennessee. His practice is centered largely on workers' compensation, and he has a special interest in cost-effective management of chronic pain/open life-time medical cases. To prevent injuries from becoming chronic, Dr. Hazlewood strongly believes in ordering appropriate physical therapy and judiciously administering injections. He himself is a non-interventional physiatrist, but when the appropriate occasion warrants, he makes referrals for the injections. Dr. Hazlewood grew up in Jackson, Tennessee and received his B.S. degree at Rhodes College, and his medical degree from the University of Tennessee, Memphis. After completing his residency at the University of Alabama, Birmingham, he moved to Lebanon, Tennessee, where he is now a staff member at the University Medical Center. He was Medical Director of UMC-McFarland Rehabilitation unit for thirteen years and directed the Timberridge Post-acute brain injury rehab unit for a few years. He is currently a fellow of the American Academy of Physical Medicine and Rehabilitation and Board Certified in Physical Medicine and Rehabilitation with a subspecialty in Pain Medicine. His society memberships include the American Medical Association, The American Academy of Physical Medicine and Rehabilitation, the Rotary Club, and the American Association of Neuromuscular and Electrodiagnostic Medicine. Honors include Phi Beta Kappa in college, and chief resident at UAB. Professionally, Dr. Hazlewood has strong interests in impairment ratings evaluations, electrodiagnostic testing, and teaching in the fields of physiatry and pain management. He went into physiatry because of his love for in-patient rehabilitation. Personally, he enjoys playing golf and watching professional tennis matches across the country. He made two holes-in-one in ten days, the second in the Chamber of Commerce Tournament where he won a new Cadillac. He is married and has two children, ages twenty and twenty-three.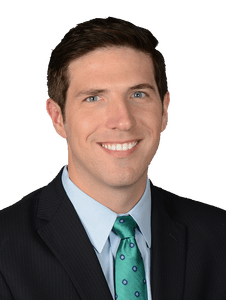 Taylor Horst, MD
Orthopaedic Surgeon, Hand & Upper Extremity, Arthroscopic Surgery, Excel Orthopedic Specialists
Dr. Taylor A. Horst is a board certified orthopaedic surgeon with a CAQ in Hand & Upper Extremity Surgery. He earned his BA in Chemistry at Tufts University before completing his medical degree at the Tufts University School of Medicine. He trained at the Medical University of South Carolina where he served as Chief Resident his final year and then returned to Boston for his fellowship in Hand & Upper Extremity at the Massachusetts General Hospital. His surgical interests include issues affecting the hand, wrist and elbow as well as bone and soft tissue trauma in the upper extremity.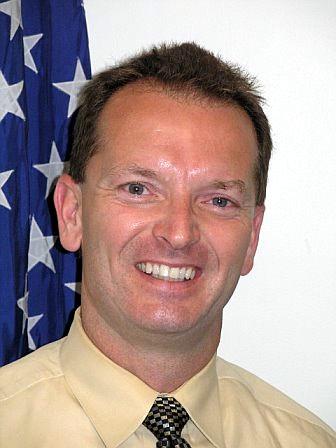 Timothy S. Irving, ARM, CHST, CSP
OSHA - US Dept of Labor
Tim Irving is the Assistant Regional Administrator (ARA) working in the OSHA Boston Regional Office with the Cooperative and State Programs team. Previously Tim worked as a Compliance Assistance Specialist and a Compliance Safety and Health Officer on the construction strategic team in the Boston South Area Office. Tim holds both journeyman and master electrician licenses, he has his degree in management from the University of Massachusetts, has earned professional designations in risk management, construction safety, and is a Certified Safety Professional.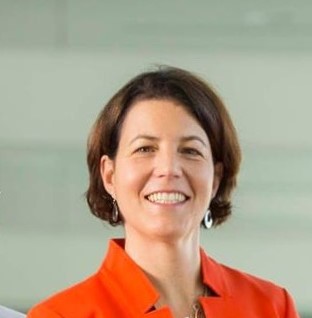 Deb Kennedy, PhD
CEO, Culinary Rehab LLC
Deborah Kennedy is the CEO of Culinary Rehab®, which establishes nutrition and culinary competencies, modular learning opportunities, prescriptive delivery methods and outreach programs for various populations. She received her PhD in Nutritional Biochemistry from Tufts University, Friedman School of Nutrition, Science and Policy. Dr. Kennedy has studied food from an early age – learning to cook at age 4, worked as a chef in Canada, obtained her doctorate in nutrition, authored three books on children and nutrition, and is a leader in culinary medicine. Dr. Kennedy is certified in value-based medicine and serves on the board of Chefs for Humanity. She is the author of Food-Parenting, Beat Sugar Addiction for Kids, The Picky Eating Solution, and is working on a Culinary Medicine Textbook with a dozen chefs and over 35 nutrition experts. In her role as CEO of Culinary Rehab®, she is currently creating culinary medicine competencies for various diseases, and culinary medicine programs and classes for individuals' hospitals, and communities. She has also built culinary medicine courses for higher education institutions – Tufts University and The New England Culinary Institute-, and centers in health and wellness -DHMC Weight and Wellness Center and NY Presbyterian Integrative Therapies Center for Children with Cancer.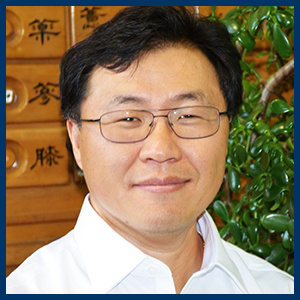 Sung Kim, Mac, LicAc, DilpCH
Acupuncturist, Boston Sports & Shoulder
Sung Kim is a highly trained acupuncturist with expertise in muscle and skeletal therapy. He specializes in treating Chinese massage therapy, post-op pain management, frozen shoulder, scar tissue mobilization, muscle strain, muscle imbalance, tendonitis, carpal tunnel syndrome and other nerve entrapment, plantar fasciitis, and back and neck pain. He utilizes needles, cold laser therapy and cupping therapy in his treatment. He is licensed in Massachusetts and received a Master of Acupuncture and Chinese Herbal Medicine from the New England School of Acupuncture. He is certified nationally by the National Certification Commission for Acupuncture and Oriental Medicine.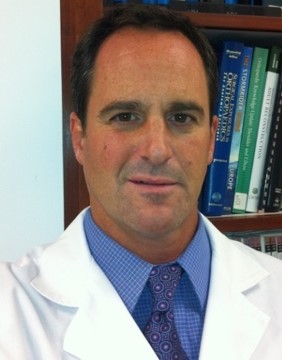 Hervey L. Kimball MD MS
Orthopedic Hand Surgeon, New England Baptist Hospital, Boston Sports and Shoulder
Dr. Kimball joined the New England Baptist Hospital in 2001 as an orthopedic hand surgeon. Since that time he has been a part of the Occupational Medicine Center staff. Dr. Kimball is a board certified member of the American Academy of Orthopaedic Surgeons. He completed a hand and microvascular fellowship following residency and has a certificate of qualification in hand surgery. Dr. Kimball is a Clinical Assistant Professor in the Tufts Medical Center – New England Baptist combined hand fellowship. In addition, he is active in region and national hand surgery societies.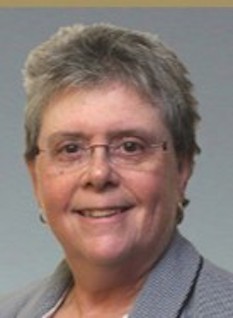 Deborah G. Kohl
Partner at Law Offices of Deborah G. Kohl
Deborah G. Kohl is an attorney concentrating in the areas of workers' compensation and disability law. She has been in practice for over 30 years with an office in Fall River, MA. She is a graduate of the University of Rhode Island and Northeastern University School of Law. She is a frequent lecturer and author on workers' compensation law. She is the editor of MA. Workers' Compensation Sourcebook and Citator (2013,2014). She is the co-editor of Lexis Nexis Practice Guide: Massachusetts Workers' Compensation. She is a fellow and past President of the College of Workers' Compensation Lawyers and has been elected as a member of NASI (National Academy of Social Insurance.) She has served as Chair of the AAJ Lawyer's Workers' Compensation Section and as President of Workers Injury Law and Advocacy Group (WILG). She currently serves as a member of the WILG board and as a Vice President of the TIPS WC Section. She is on the Board of MATA and is the chair of the MBA WC Section.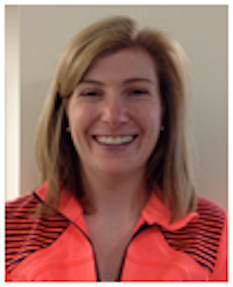 Shaunna Lattuca, PT, DPT, OCS
Outpatient Senior Physical Therapist Department of Rehab Therapies Boston Medical Center
Shaunna is a Senior Physical Therapist in the Outpatient Department of Rehab Therapies at Boston Medical Center. She has worked at Boston Medical Center for more than 10 years, treating patients with various complex orthopedic injuries, mentoring staff physical therapists and providing evidenced-based clinical competency training to fellow physical therapists and students. Shaunna attained a doctoral degree in physical therapy from the Massachusetts General Hospital Institute of Health Professions (MGH IHP), after which she began working at Boston Medical Center. During this time, she developed a passion for orthopedics and sports injuries. She furthered her education by completing a residency program in orthopedics and manual therapy at the MGH IHP, to become an advanced practitioner. Upon completion of this program, she passed the specialist exam and became a board certified Orthopedic Clinical Specialist.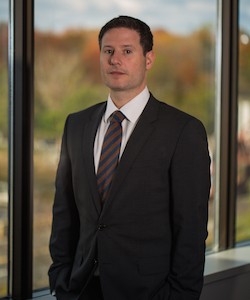 Boaz Levin, Esq.
Attorney, Keches Law Group, P.C.
Boaz Levin is an Attorney at Keches Law Group, P.C., representing injured persons in all aspects of Workers Compensation Claims, Social Security and related matters. Mr. Levin is directly involved in all phases of workers' compensation claims, from the initial evaluation of potential claims through the Hearings before the Administrative Judges. Mr. Levin graduated from the University of Wisconsin – Madison and received his law degree from Chicago Kent College of Law. Mr. Levin was named to Massachusetts Super Lawyers Rising Stars in 2007 and 2008.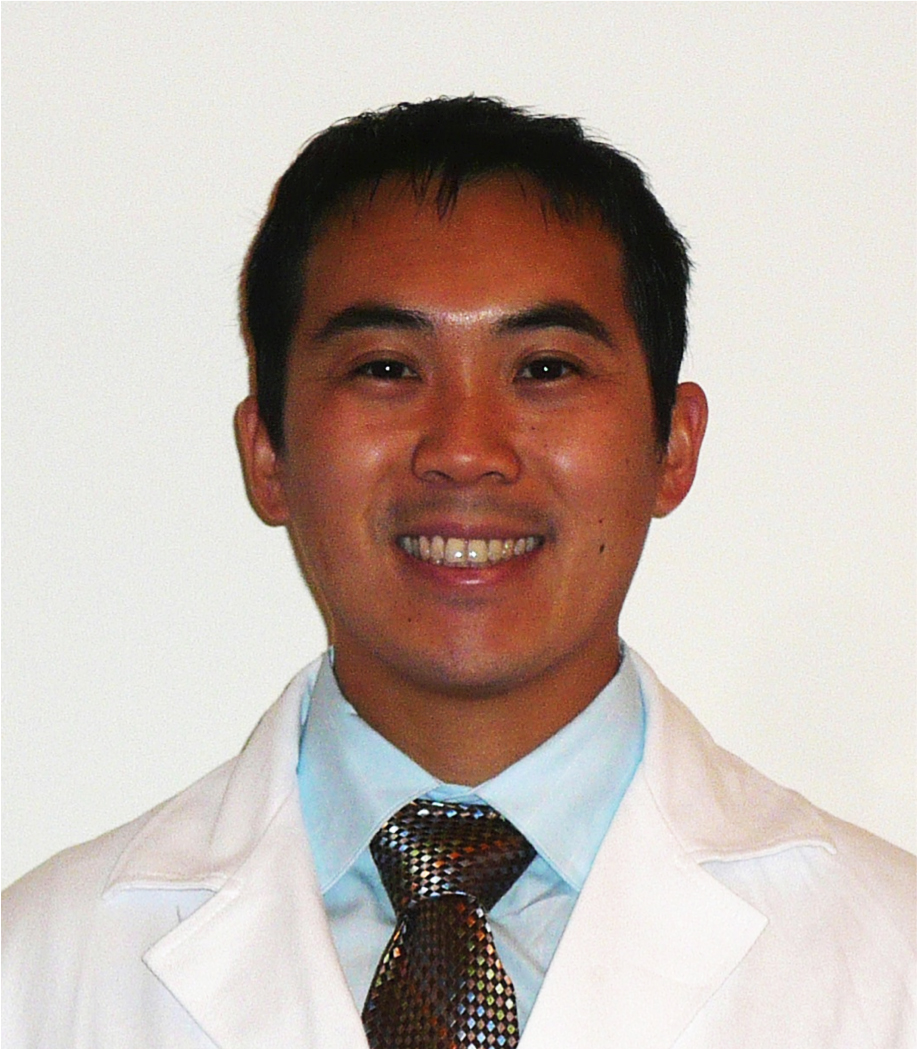 Xinning Li, MD
Associate Professor Sports Medicine and Shoulder & Elbow Surgery Boston University School of Medicine - Boston Medical Center Boston University Athletics - Team Physician
Dr. Xinning Li, Assistant Professor of Orthopaedic Surgery at the Boston University School of Medicine and Team Physician for the Boston University athletics, has a strong clinical interest in both Sports Medicine and Shoulder & Elbow surgery. Dr. Li completed his first fellowship in Sports Medicine at the prestigious Hospital for Special Surgery in New York City, a world-renowned sports medicine fellowship program and the #1 ranked orthopaedic hospital in the United States. During his fellowship, Dr. Li worked with many experts in the field of sports medicine and served as the assistant team physician for the New York Mets professional baseball team. Additionally, he has also provided medical care to several high school and collegiate teams throughout his residency and fellowship training. After his sports medicine fellowship, Dr. Li completed a second fellowship in Shoulder & Elbow surgery at the Harvard Medical School (Massachusetts General and Brigham & Women's Hospital). During this time, Dr. Li spent additional time traveling to France to work closely with two world-renowned shoulder surgeons, Dr. Laurent Lafosse (Annecy) and Dr. Gilles Walch (Lyon) to further advance his training in complex arthroscopic shoulder surgeries and open shoulder reconstruction.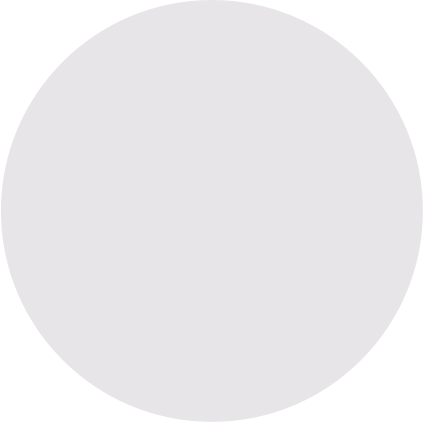 Lorraine T. Ravino-Magner, MSN, C-NP, Pain Management Services Consultant
Pain Management Services Consultant, Beth Israel Lahey Health; New England Baptist Hospital
Lorraine Ravino-Magner is a full time consultant for Pain Management Services at the Beth Israel Lahey Health, New England Baptist Hospital in Boston, which is primarily for Orthopaedic care. Ms. Magner provides full time consultant services for often challenging cases and she serves as the Chair for the Pain Committee. She is involved in developing policies and procedures and educational programs related to pain management. In addition, Ms. Magner is a member of the Opioid Consortium of Boston and Cambridge Hospitals that joined together in 2019 in a commitment to enhance provider training and employee support for substance use disorders. Massachusetts College of Pharmacy, MSN, FNP '2001. Nurse Practitioner Consultant for Pain Management Services, Beth Israel Lahey Health (BILH), New England Baptist Hospital (NEBH), Boston, 2013-present. Chair of the NEBH Pain Committee. Member of the Opioid Consortium of Boston and Cambridge Hospitals. Spaulding Hospital Cambridge, Hospitalist, 2005-present, Palliative Care 2012-2013. Member of National Association of Orthopaedic Nurses ( NAON). Member American Nurse Association (ANA). Recipient Excellence in Patient Care (Pain Committee) (2017). Recipient Jan Woodbury Sliby, MSN Excellence in Clinical Nursing Practice (2019).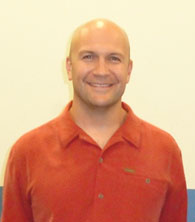 John J. Marchese, D.C.
Chiropractor, Marchese Sports Therapy
1992 graduate The University of Rhode Island; BS Physical Education (Pre-Professional Tract). 1996 graduate Palmer College of Chiropractic; Doctorate of Chiropractic. Completed coursework for Certified Chiropractic Sports Physician, Diplomate American Chiropractic Board of Sports Physicians, Carrick Institute of Functional Neurology. Chiropractic Techniques: Diversified, Thompson, Toggle Recoil, Chiropractic Biophysics, Motion Palpation Institute Spine/Extremity Techniques, Activator Methods. Soft Tissue Techniques: Clinical Kinesiology (CK), Active Release Technique (ART), Muscle Activation Technique (MAT), Instrument Assistant Soft Tissue Mobilization, Dynamic Neuromuscular Stabilizations (DNS), Chiropractic Muscle Activation Techniques (CHIRO MAT), Reciprocal Muscle Techniques, and other to include generalized deep tissue massage, PNF stretching (Active Isolated Stretching, Post Isometric Relaxation, etc.) and Trigger Point Therapy, amongst others.
Dr. Marchese also employs therapeutic exercise protocols and modern pain theory education based of patients specific needs as determined by their neuromuscular, biomechanical, biopsychosocial, and diagnostic findings. No cookie cutter approaches as all patients have their specific needs regarding their individual diagnostic, and evaluative findings. Dr. Marchese's patient base includes athletes from the professional ranks (NBA, NHL, MLB, NFL), as well as USA and international Olympic athletes, youth level athletes, and college/recreational levels. His patient base also includes multiple chronic pain and neurological disorders, with which he takes a unique approach of education, and treatment as to the causes of the disorders and how to best manage them from a non-surgical, non pharmacological approach. From a strength and conditioning standpoint, Dr. Marchese has also worked, and interned at such facilities as Athletes Performance in Phoenix, AZ, Mike Boyle Strength and Conditioning in Woburn, MA, and, most recently, TruStrength Fitness in Stoneham, MA. Furthermore, Dr. Marchese completed his coursework and was certified as a Certified Strength and Conditioning Specialist with the National Strength and Conditioning Association, and a Russian Kettlebell Certification (RKC) holder. He continues to train clients/patients on an individual basis upon referral, and lectures on strength and conditioning practices and rehabilitation practices throughout the US.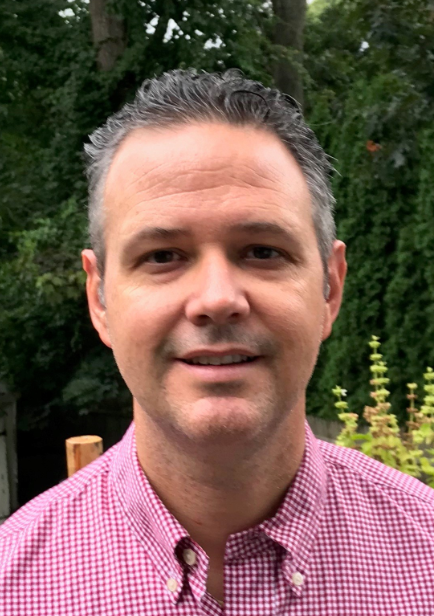 William Massey, M.A., M.A.T., RI-QRC
Assistant Administrator, Vocational Recovery Services, Chief Judge Robert F. Arrigan Rehabilitation Center, Rhode Island Department of Labor and Training, Division of Workers' Compensation
William Massey is the Assistant Administrator of Vocational Recovery Services at the Rhode Island Department of Labor and Training's Arrigan Rehabilitation Center. He has been employed at the Arrigan Center since 2008. He holds a Master of Arts in Teaching from Roger Williams University and a Master of Arts in Rehabilitation Counseling from Salve Regina University, where he is also is an adjunct faculty member in the Graduate School of Holistic and Rehabilitation Counseling. He is an active Healthcare Review Team member for the Rhode Island Workers' Compensation Court's Medical Advisory Board. He is an active member of the Rhode Island Career Development Association, has served on the International Association of Industrial Accident Boards and Commissions' Disability and Return to Work Committee and has contributed to United States Department of Labor, Office of Disability Employment Policy on Stay-at-Work and Return-to-Work. He is also a founding member of Kids' Chance Rhode Island.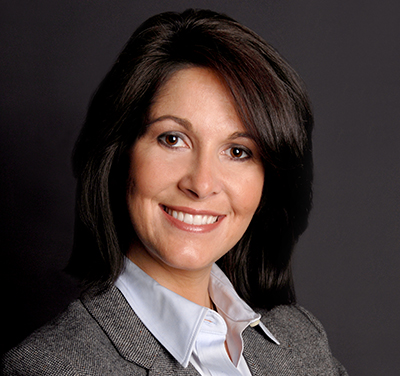 Karen Mattie, PT, DPT, MS
Sr. Director of Clinical Operations, Boston Medical Center
A graduate of Northeastern University, Karen is a clinician that specializes in outpatient orthopedic practice.  Karen spent the first 10 years of her clinical practice working at Teamwork PT, a local private practice in Quincy, MA.  Joining the Boston Medical Center in 2010, Karen has focused her attention on continued practice and advancing her focus on operational leadership.  In 2017, she became a fellow of the Massachusetts Health Leadership College Alumni.  She works to expand the opportunity for the therapy services to have greater impact on clinical outcomes across the many subspecialties.  In 2019, she graduated from Arcadia University, PA with a doctoral degree in Physical Therapy.  In the past 4 years, Karen has fostered opportunity for increase in access to services to the Rehabilitation services by opening 2 satellite clinics to better serve patients in both the Hyde Park and Winthrop regions.  Currently, Karen is chair of a hospital system initiative; Leveraging our EPIC EMR system and a multi-disciplinary approach to creating a culture of mobility.  Karen sits on the Advisory Board for the Bay State Physical Therapy Assistant Program, and is currently an active member of the Continuum of Care Council at the Massachusetts Health and Hospital Association.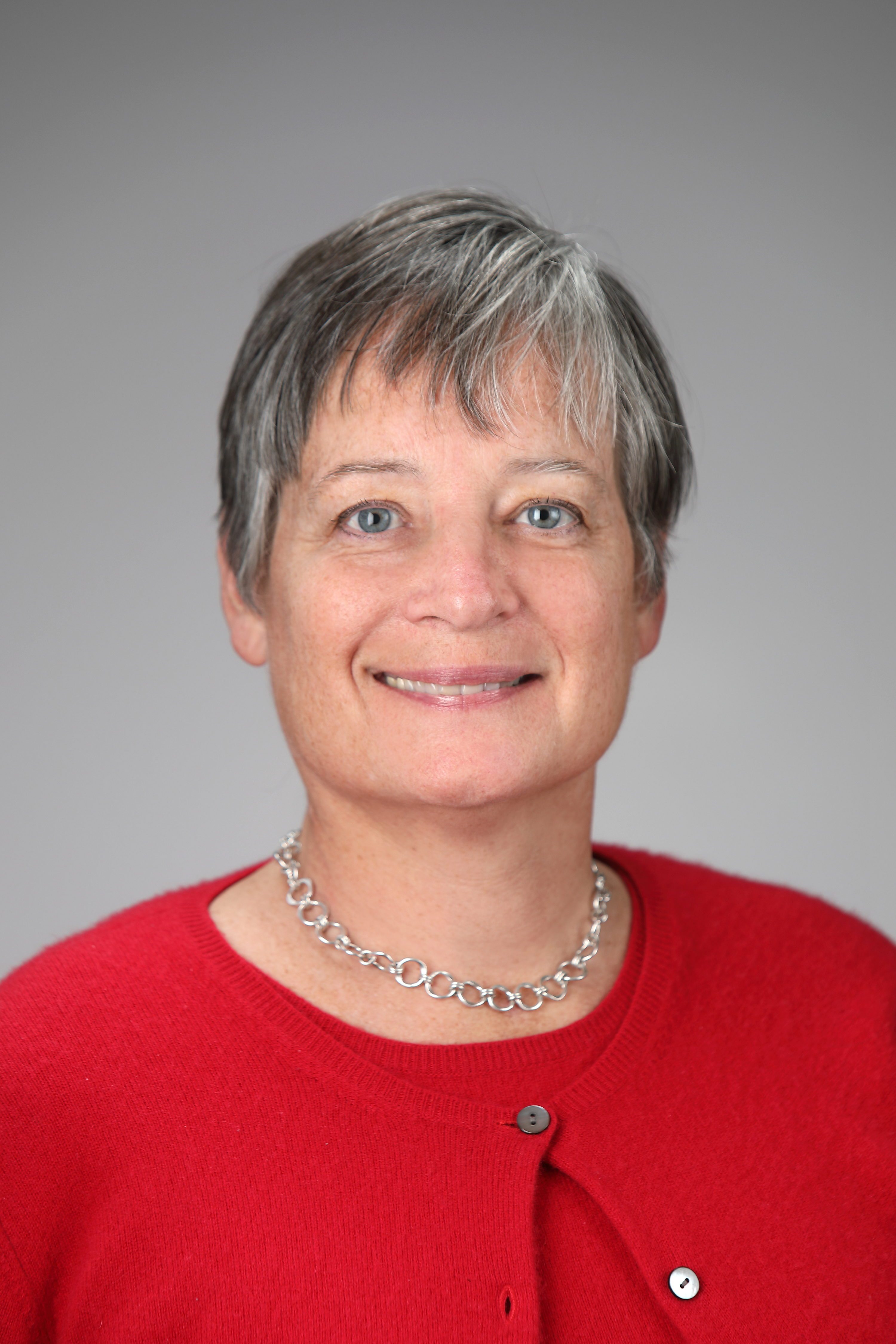 Christine M. McDonough, PhD, PT
Assistant Professor of Physical Therapy, School of Health and Rehabilitation Sciences, University of Pittsburgh
Christine McDonough, PT, PhD, is an assistant professor in the Department of Physical Therapy and in Orthopaedic Surgery at the University of Pittsburgh whose career focuses on prevention and treatment of disability. Her research is informed by her background as a physical therapist in a wide range of settings. She has advanced training in outcome measurement theory and methods and disability theory and conducts research in development and evaluation of measures using Item Response Theory and Computer-adaptive Testing (CAT) methods. Dr. McDonough conducts health services, clinical, and implementation research in fracture and fall prevention, and return-to-work best practice. Dr. McDonough is an Editor of Clinical Practice Guidelines for the Academies of Orthopaedic and Geriatric Physical Therapy. She is the Chair of Scientific Advisory Panel for the American Physical Therapy Association's Physical Therapy Outcomes Registry (PTOR).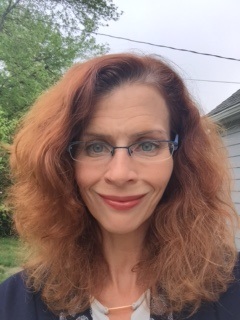 Catherine McKeever
A.I.M. Mutual Claim Supervisor
Cathy McKeever joined A.I.M. Mutual as a Senior Claim Specialist in August, 2008 and was promoted to her current position of Claim Supervisor in 2014. She began her insurance career with CIGNA in 1991 as a Claim Representative specializing in Massachusetts workers compensation claims. Prior to joining A.I.M. Mutual, she worked for MAC Risk Management for six years as a Senior Workers Compensation Claim Examiner handling Massachusetts and Connecticut claims.
Cathy holds a Bachelor of Arts degree in Economics from the University of Connecticut.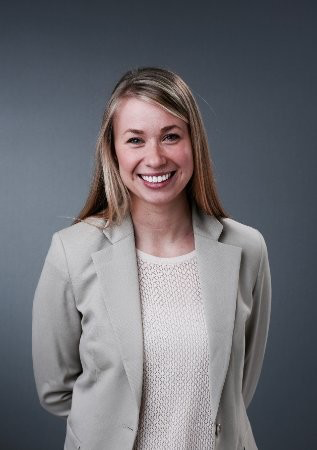 Brittany McKenna, MS, CRC
Vocational Rehabilitation Counselor, VRS Disability Management
Brittany McKenna is a Vocational Rehabilitation Counselor, assisting injured workers return to work through the Vermont Department of Labor Workers' Compensation system. Additional experience includes working as a Vocational Rehabilitation Counselor for the State of Vermont and the State of Minnesota.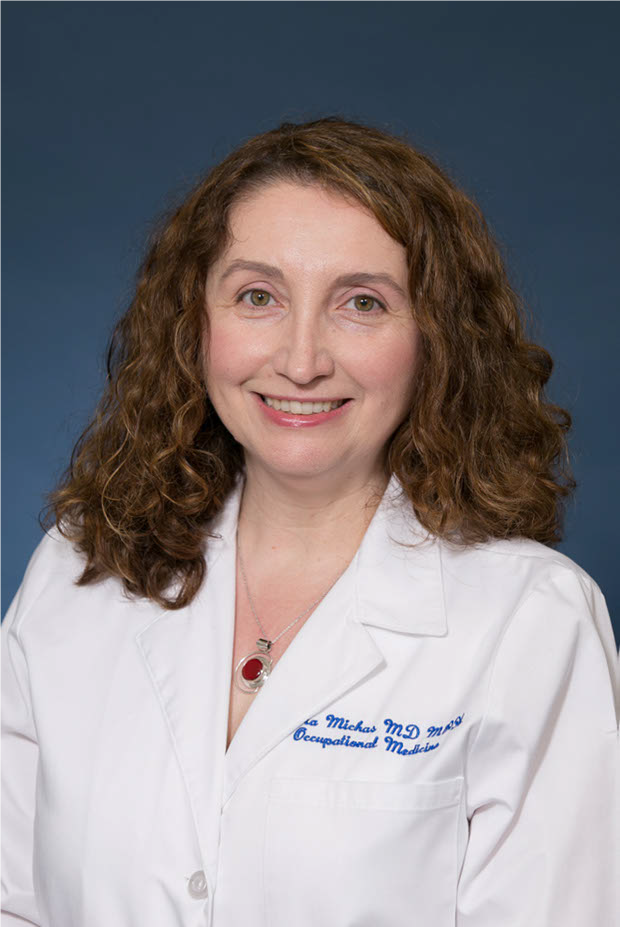 Maria Michas, MD, MPH, FACOEM
Associate Vice President/Medical Director, University of Massachusetts Memorial Health Care; Associate Professor, Department of Family Medicine and Community Health and Preventive Medicine Residency Program, UMass Medical School
Dr. Maria Michas is a board certified occupational medicine physician with over 20 years of clinical, administrative, teaching and research experience in a variety of healthcare settings. She is a fellow of ACOEM, a certified MRO and FMCSA medical examiner, and holds a Certificate in Traveler's Health from the International Society of Travel Medicine. Dr. Michas completed medical school, an internship in Family Medicine and residency in Occupational and Environmental Medicine at the University of Texas Health Science Center in Houston, Texas. She has worked as a medical director for Memorial Hermann Healthcare System, US HealthWorks, Group Health, SeaBright Insurance Company, and Molina Healthcare of Washington. She currently serves as Associate Vice President and Medical Director of Employee Health Services, Occupational Injury Care and Wellness for UMass Memorial Health Care where she is responsible for the health and safety of over 14,500 employees. Dr. Michas is also an Associate Professor at the University of Massachusetts Medical School in the Department of Family Medicine and Community Health and Preventive Medicine Residency Program where she enjoys teaching occupational and environmental medicine to medical students and residents.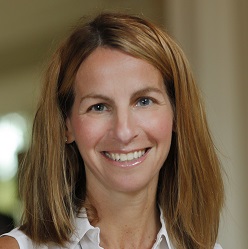 Suzanne L. Miller, MD
Dr. Miller completed her medical school and her residency training at The Mount Sinai Hospital in New York followed by a sports medicine fellowship at The University of Pittsburgh. She has a master's degree from Columbia in Exercise Physiology. Dr. Miller is board certified and holds a subspecialty certificate in orthopaedic sports medicine and she serves as an Assistant Clinical Professor at Tufts University School of Medicine.
Dr. Miller's clinical interests lie in treating sports medicine injuries of the upper and lower extremity. She has published extensively in medical literature and has several ongoing clinical trials involving shoulder and hamstring injuries. She has a special interest in injury prevention and has developed both ACL and running injury prevention applications.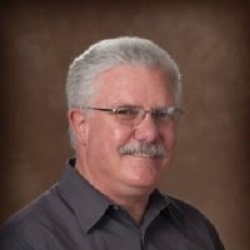 Edward M. Moriarty, Jr., Esq.
Senior Partner, Moriarty & Associates, P.C.
EDWARD M. MORIARTY, JR. is a senior partner at Moriarty, Shay & Associates, P.C., Wakefield, MA. He graduated magna cum laude from Northeastern University with a major in political science in 1976. He received his J.D. from Temple University Law School in 1979 where he was executive editor of The Jurist. Mr. Moriarty has been representing the interests of insurers, self-insurers, and self-insurance groups at the Department of Industrial Accidents for 36 years. Mr. Moriarty has participated in numerous continuing legal education programs for bar associations and the insurance industry. He is a member of the Massachusetts Bar Association, The Massachusetts Coalition for Occupational Safety and Health, The Council on Litigation Management, and the Mass Bar Foundation IOLTA Program. Mr. Moriarty is A/V rated Martindale Hubbell 2016. He is listed in the 2016 Martindale Hubbell Register of Preeminent Lawyers, Boston's Top Rated Lawyers, 2015, Edition (October 2015), and is a Fellow of The College of Workers' Compensation Lawyers, Class of 2015.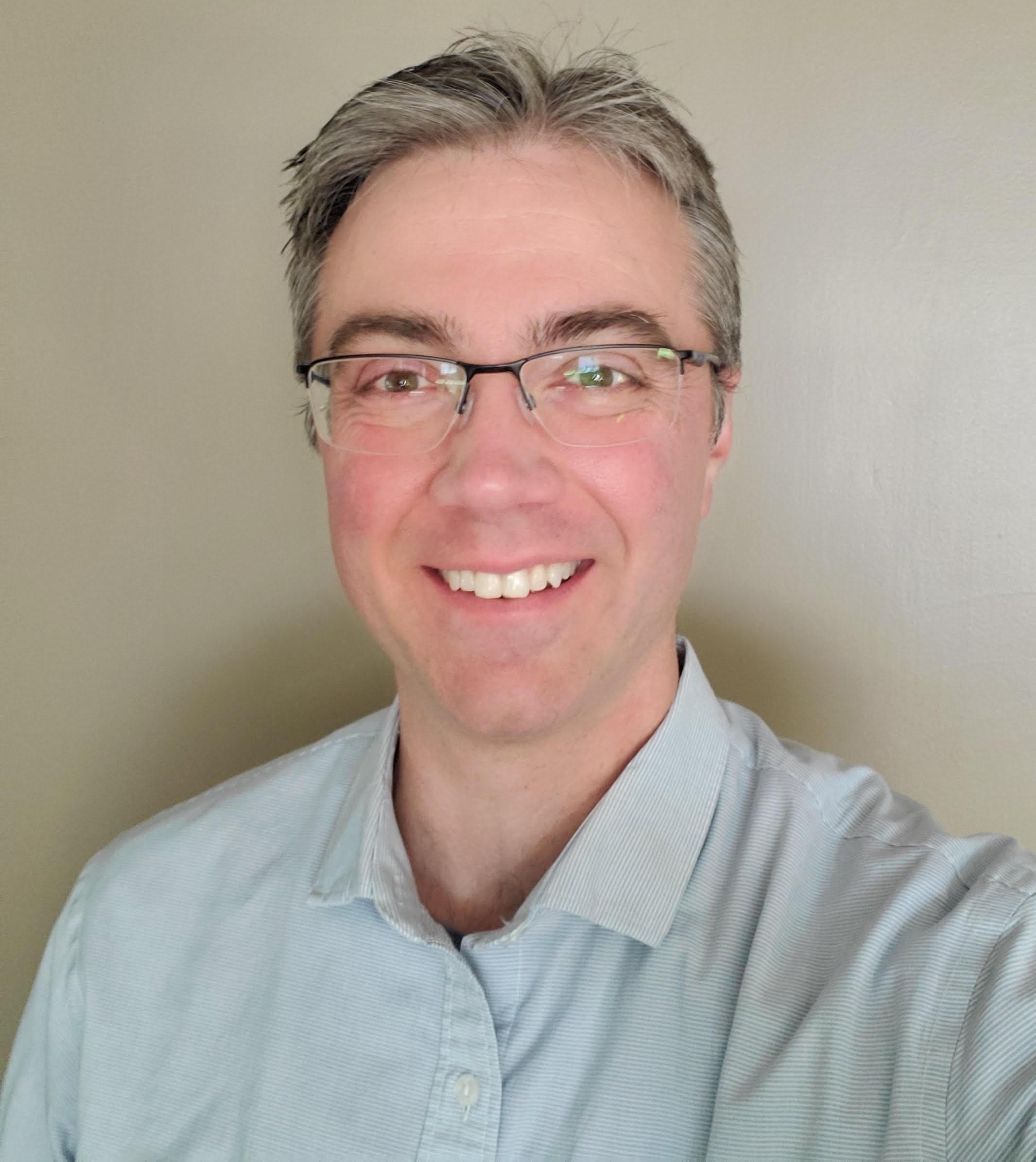 Andrew Morin PT, DPT, MS, CIDN
Physical Therapist, GE Aviation
Andrew is the on-site physical therapist for GE Aviation in Lynn, MA for the past 14+ years. In 2000, he earned his bachelor's in PT and a year later a master's degree in PT from Northeastern University. Since additional debt seemed to be a good idea, he decided to add Doctorate in Physical Therapy from Temple University. While learning to find his way around the shop floor, he has been fortunate to be part of a great team of professionals trying to keep the industrial athlete in one piece.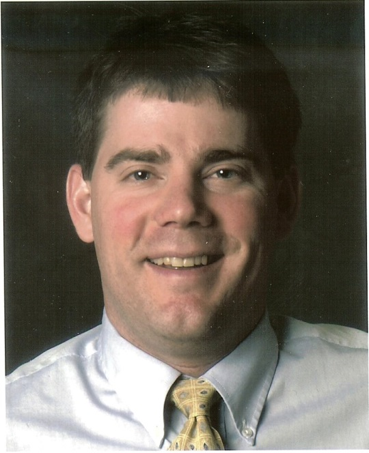 Lee Okurowski, MD, MPH, MBA
CEO & Principal, Occupational and Environmental Health Network, P.C
Dr. Okurowski is the CEO and Principal of Occupational and Environmental Health Network, P.C., located in Marlborough, MA. OEHN provides employee health solutions for business, manufacturing, government, corporate, educational, research entities and other businesses and industries throughout country. He is Board Certified in Occupational and Environmental Medicine. Dr. Okurowski provides Medical Director leadership and oversight across multiple hospital and business segments, including: Steward Healthcare, New England Baptist Hospital, University of Massachusetts – UCare Clinic, and Massachusetts Department of Human Resources, and OEHCRI (labor union in RI), among others. Dr. Okurowski graduated from Dartmouth Medical School and went on to earn a Master of Public Health, Health Policy & Management/Occupational Medicine from the Harvard School of Public Health. Dr. Okurowski also achieved a Master of Business Administration from The Wharton School. Dr. Okurowski is a member of numerous professional medical organizations, including the American College of Occupational and Environmental Medicine, the New England College of Occupational and Environmental Medicine, the American Medical Association, and the American College of Physician Executives.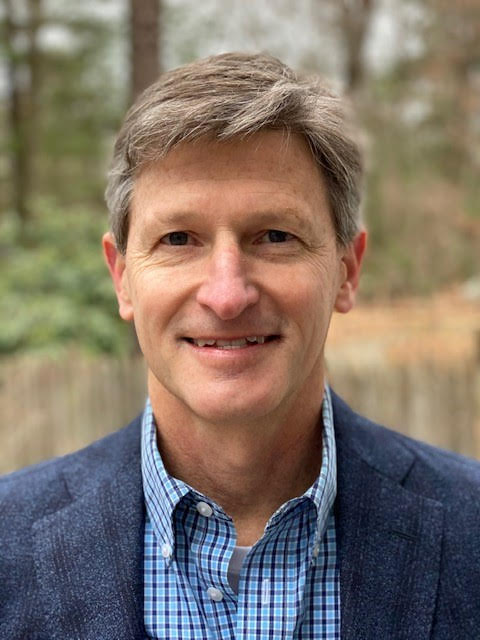 John D. Otis, PhD
Research Associate Professor, Director of Behavioral Medicine, Center for Anxiety and Related Disorders, Boston University
Dr. Otis is a Research Associate Professor and the Director of Behavioral Medicine at the Center for Anxiety and Related Disorders (CARD) at Boston University (BU). He has been a clinical pain psychologist with the VA Boston Healthcare system for over 20 years where he has worked with patients with chronic pain and a variety of comorbidities. He received his graduate training in Health Psychology at the University of Florida Shands Hospital, specializing in the assessment and treatment of chronic pain. Dr. Otis is a clinician and researcher who has helped countless numbers of individuals gain greater control over their chronic pain. He travels nationally giving talks and workshops to both clinicians and patients on how the principles of cognitive behavioral therapy (CBT) can be used to help people lead healthier and more productive lives. He is the author of Managing Chronic Pain (Oxford University Press: Treatments that Work Series) – an evidence-based CBT treatment program that includes both a therapist manual and patient workbook. In 2016 Dr. Otis was awarded the highest teaching award at BU School of Medicine, the Stanley L. Robbins Award for Excellence in Teaching. He was also awarded the Challenger Award which recognizes a faculty member who continually inspires and challenges students to do better both academically and in the community. He was nominated for the highest teaching award at BU, the Metcalf Cup and Prize. He currently teaches graduate level courses in the Department of Psychological and Brain Sciences at Boston University. For the past 20 years, Dr. Otis has conducted research and produced scholarly writing about pain throughout the lifespan. He currently has over 55 publications, over 60 conference presentations, and has had a history of continuous grant funding as either Principal Investigator or Co-Investigator throughout his career. Dr. Otis has focused his clinical research career on the development of innovative approaches to pain management, as well as ways to tailor pain to specialized patient populations including patients with spinal cord injuries and posttraumatic stress disorder (PTSD).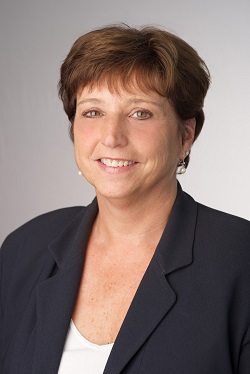 Laurie Parsons, WCLA, FCLA
Director of Claim, A.I.M. Mutual Insurance Companies
Laurie joined A.I.M. Mutual Insurance Companiesn 1997 as a Claim Supervisor and went on to hold positions as Special Projects Coordinator and Claim Technical Director before being named Director in 2014. She began her claim career in 1980 with American Mutual where she supervised workers compensation, special litigation, hazardous waste, medical malpractice, and accident and health claims. She has specialized in workers compensation for more than 20 years. Her insurance designations include a Workers Compensation Law Associate (WCLA) as well as a Fraud Claim Law Associate (FCLA). In addition to Massachusetts, Laurie is licensed to handle claims in the states of New Hampshire and Connecticut. She holds a Bachelor of Science Degree in Criminal Justice from Westfield State College.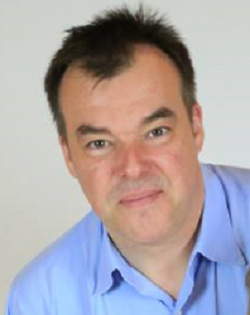 Sasa Periskic, MD
Founder, Boston Pain Specialists
Dr Periskic graduated from medical school in Zagreb, Croatia.  He completed anesthesia residency training at Boston University and fellowship training in interventional pain medicine at Harvard Medical School and Brigham and Women's Hospital.  Dr Periskic is board certified in pain medicine.  With more than 20 years in practice, he is the Medical Director of Boston Pain Specialist in Melrose and Winchester MA (5 miles north of Boston), where he and his team of Harvard fellowship trained interventional pain management physicians and nurse practitioners work collaboratively to treat workers comp patients with chronic pain and help them get back to work and living their lives.  Dr Periskic's clinical interests include back and neck pain, complex regional pain syndrome and oncology pain.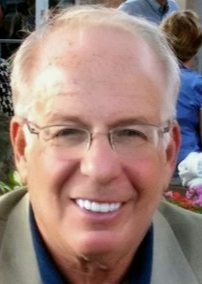 Alan S. Pierce, Esq.
Pierce, Pierce & Napolitano
Alan Pierce is a principal in Pierce, Pierce & Napolitano a Salem Mass. workers compensation law firm representing injured workers before the Department of Industrial Accidents. He has been practicing law since 1974 and was a workers compensation claims representative for Liberty Mutual from 1969-1974.
Alan is a past chair of the workers' compensation sections of the American Bar Association, the Massachusetts Bar Association and the Massachusetts Academy of Trial Attorneys where he served as President in 2004-2005.
He is a past member of the Massachusetts Workers' Compensation Advisory Council, past editor and contributor to the Journal of Workers' Compensation and currently hosts a podcast Workers Comp Matters on the Legal Talk Network.
He currently serves as secretary for WILG the Workers Injury Law and Advocacy Group and is a frequent lecturer before various continuing legal education and other organizations.
In 2007 Alan was inducted as a Fellow in the ABA'S College of Workers' Compensation Lawyers."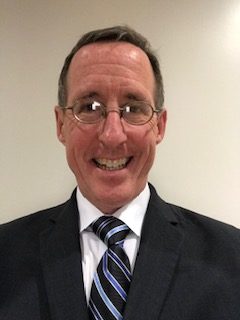 Lee Pietrangelo, MD
Director of Medical Operations, Northern New England & Central New England, Concentra
Dr. Pietrangelo is the Director of Medical Operations for Concentra for the New England market. An internist, hospitalist, and retired U.S. military physician, he joined Concentra 2 years ago. Dr. Pietrangelo has had multiple assignments, both inpatient and outpatient, across the spectrum of primary care, caring for patients over the course of nearly 3 decades as a physician. He completed a fellowship in patient safety, has a Masters degree in Public Health Nutrition, and was qualified as both an Army and Navy flight surgeon while serving in the U.S. military.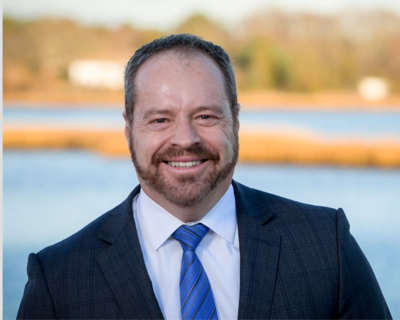 Michael Ready, Esq.
Partner Ready, Kiernan & McNally, LLP
Michael Ready is a partner at Ready, Kiernan & McNally, LLP in Wareham and New Bedford, Massachusetts. He and his firm concentrate in workers' compensation andpersonal injury matters. Mr. Ready is a summa cum laude graduate of Assumption College in Worcester, Massachusetts and a cum laude graduate of the New England School of Law. Prior to forming Ready, Kiernan & McNally, LLP, Mr. Ready was a partner at Morrison Mahoney, LLP and ran the firm's Raynham and Fall River offices. He is admitted to practice law in the Commonwealth of Massachusetts and is a member of the Plymouth County Bar Association and Massachusetts Bar Association. Mr. Ready served as the Co-Chairman of the Massachusetts Bar Association Workers' CompensationPractice Group from 2002-2005. He served as President of the Plymouth County Bar Association, the oldest Bar Association in America, and is a Member of the Massachusetts Bar Association House of Delegates. He has also been appointed to serve on the Joint Bar Committee on Judicial Appointments for the Commonwealth of Massachusetts. He is also a Member of the Board of Directors of South Coastal CountiesLegal Services Corporation, a non-profit corporation which provides free civil legal services to low-income and elderly residents of our communities. He has been selected for inclusion in The Best Lawyers in America annually since 2007. He is the Co-Author of the LexisNexis Practice Guide-Massachusetts Workers' Compensation, published in 2014.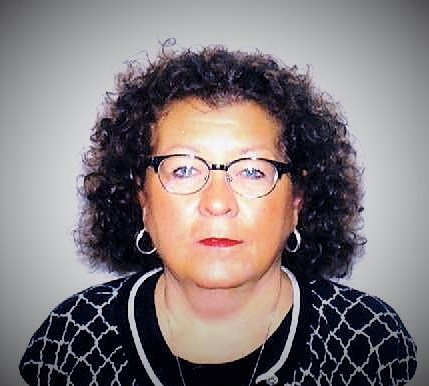 Catherine L. Reno, RN, BSN, MBA, CCM
Workers Compensation Case Manager
Catherine is a seasoned case manager with over 40 years nursing experience including ICU/CCU Clinical Nurse/Nurse Leader and Emergency Room Nursing providing the foundation for a well-rounded case manager. Additional skills as a Quality /Risk Manager provide the experience of using clinical guidelines and appropriateness of treatment to further augment her workers compensation skillset. Catherine graduated Summa Cum Laude from Vermont College with her BSN and graduated Summa Cum Laude with an MBA in Healthcare from WNEC. Catherine is the Sole Proprietor of Reno Associates, providing Medical Case Management/Audit Services. She is a current contactor with Occupational Resource Network, prior contractor with Medical and Life Care Consulting and a long-term employee of Coventry Healthcare rounding out her 22+ years of Case Management experience. Areas of expertise include Traumatic Brain Injuries, Burns and Catastrophic surgical and orthopedic trauma.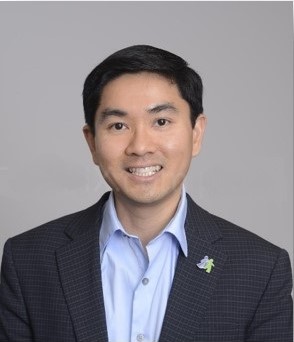 Kenji Saito, MD, JD
MedLawPractice.com
Dr. Saito is board certified in preventive medicine with specialty training in occupational and environmental medicine. Following graduation from the University of Pennsylvania, he went on to complete a six-year medical and law dual degree program. He continues to apply his medicolegal background and leadership aptitude on the Board of Directors at American College of Occupational and Environmental Medicine (ACOEM), MaineGeneral Health, and the New England College of Occupational and Environmental Medicine (NECOEM) where he is President-elect. He is also Delegate to the American Medical Association and part of the Founding Board Member for Kids' Chance of Maine, helping children of injured workers pursue educational or training beyond high school. Dr. Saito currently serves as Vice President of MaineGeneral Medical Staff, Chair of Specialty Medicine and Medical Director of the occupational medicine practice, health promotion and wellness, fitness centers, employee assistance program and the Teaching Kitchen at MaineGeneral Medical Center, and as Regulatory Liaison at MaineGeneral Health. He continues his academic endeavors as an adjunct professor at UPenn, as Clinical Assistant Professor at Dartmouth Giesel College of Medicine, and Clinical Assistant Professor of Preventive Medicine at the University of New England. Dr. Saito is an avid mentor of undergraduate and medical students, residents, advance practice trainees and has created several internships at Workplace Health for students interested in pursuing preventive medicine, public health and occupational and environmental medicine. Dr. Saito enjoys connecting with both local and national audiences and continues to deliver presentations nationwide quarterly while continuing his research interest with publications yearly. He joined MaineGeneral to pursue his passion for improving the health of the community where he has helped lead the organization to national recognition as a leader in employee wellbeing by receiving Honorable Mention recognition for the 2018 C. Everett Koop National Health Awards presented by the Health Enhancement Research Organization.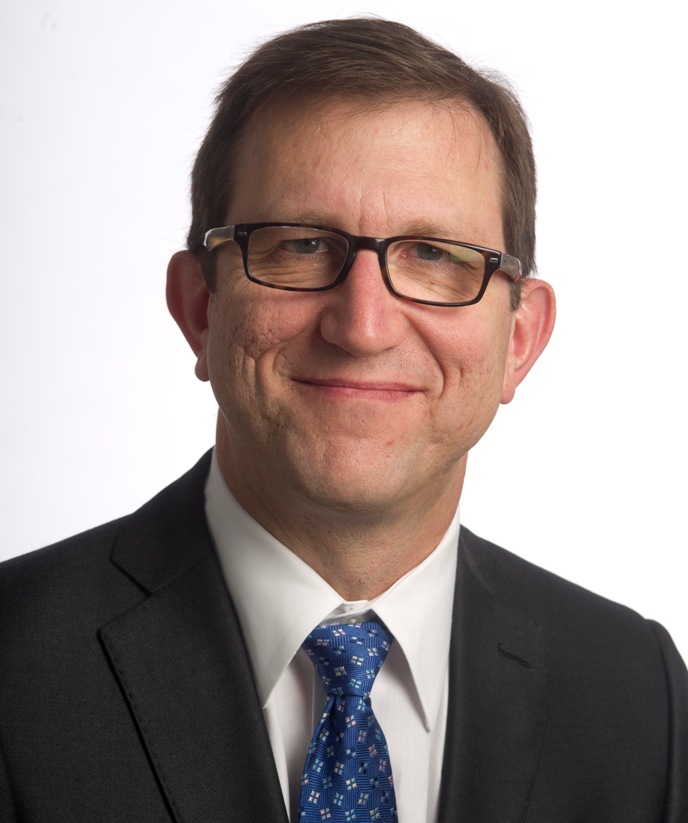 Robert B. Saper, MD MPH
Director of the Program for Integrative Medicine and Healthcare Disparities
Dr. Saper is a Professor of Family Medicine at Boston University. He graduated from Harvard Medical School in 1988 and the UCSF Family Medicine Residency in 1992. After being in private practice for eight years in the San Francisco Bay Area, he completed the Harvard NCCIH T32-funded Integrative Medicine Research Fellowship from 2001-2004. In 2004 he founded the Program for Integrative Medicine and Health Disparities at Boston Medical Center and Boston University School of Medicine. His research focus is the implementation of evidence-based integrative medicine approaches for underserved populations. He has received federal funding from the National Center for Complementary and Integrative Health to study yoga for chronic back pain and a PCORI contract for a national pragmatic trial of physical therapy for the prevention of chronic back pain. Dr. Saper is the past chair of the Academic Consortium for Integrative Medicine & Health. He has published over 45 peer-reviewed papers and has lectured nationally and internationally. Dr. Saper continues to see patients for primary care and integrative medicine. He mentors medical students, residents, fellows, and junior faculty.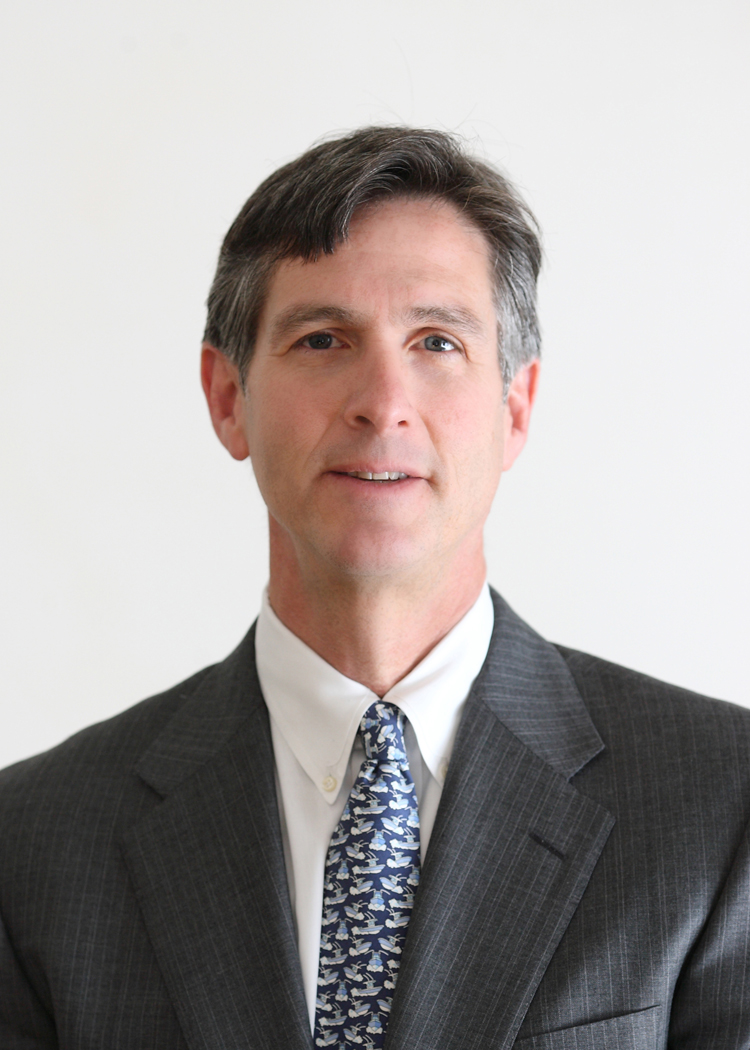 Buzz Schneider, Esq.
Law Offices of Martin B. Schneider
Buzz Schneider, Esq. is a graduate of the University of Maine and New England School of Law. He has represented numerous employers, insurers and self-insurers before the Massachusetts Department of Industrial Accidents, the Massachusetts Appeals Court, and the Supreme Judicial Court since 1983. Of particular importance is Mr. Schneider's knowledge of workers' compensation law which he acquired as a special assistant to the Massachusetts Assignment Collection Unit, and as a Law Clerk at the Department of Industrial Accidents from 1980 to 1983. In addition, he studied the federal disability system as a research associate for Congressman Thomas P. O'Neill, Jr., then, the House of Representatives Majority Leader. Mr. Schneider also has Superior Court jury trial experience defending general liability cases throughout the Commonwealth. Mr. Schneider has contributed to numerous publications and has been a panelist for several programs dealing with the Massachusetts Bar Association's Continuing Legal Education project concerning workers' compensation practice and procedure. In 2009 Mr. Schneider was elected to the American Bar Association's College of Workers' Compensation Lawyers. He was recognized by his peers as Lawyer of the Year in 2013 and 2015 – Best Lawyers New England Workers' Compensation.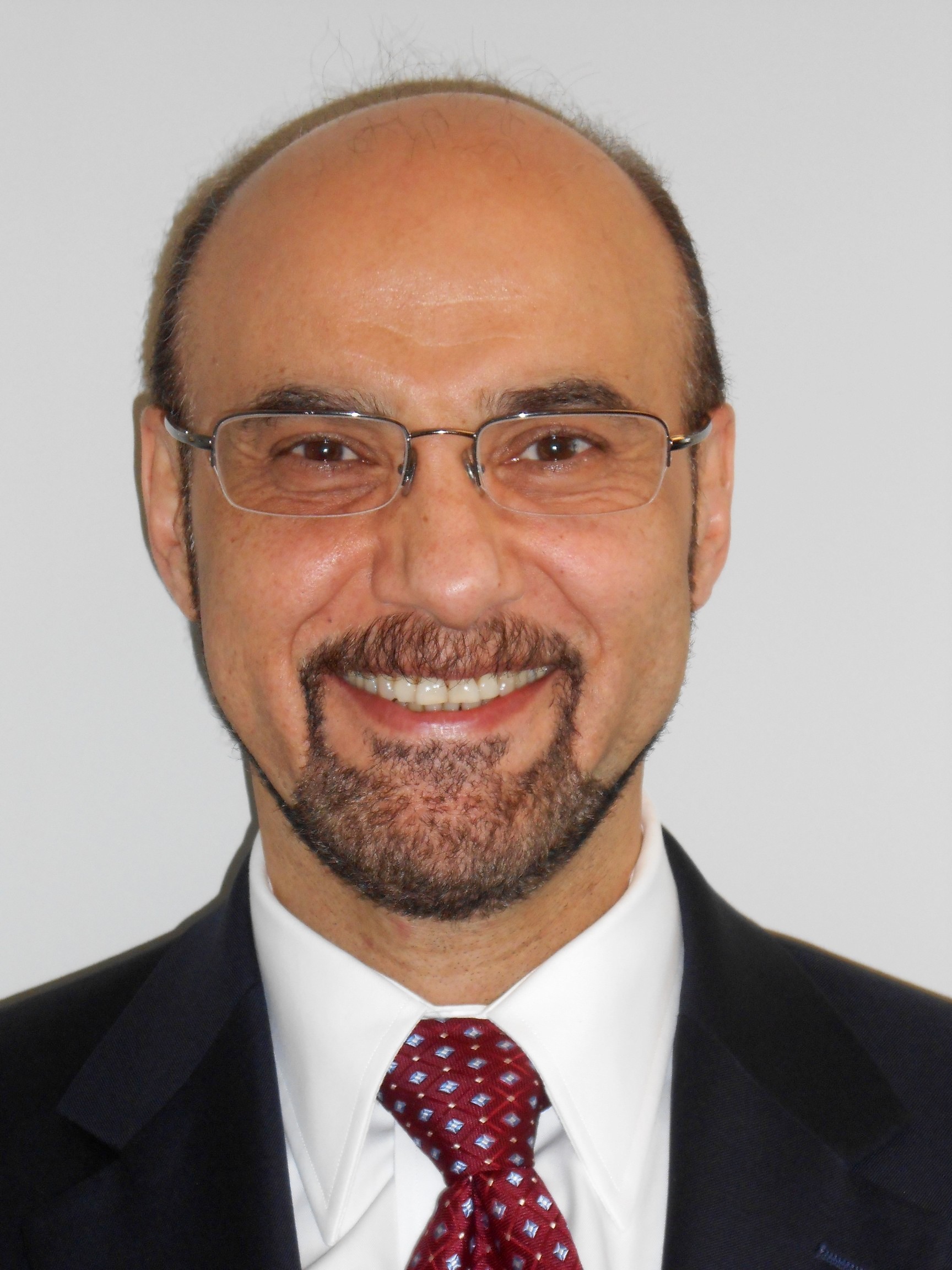 Hassan Serhan, Ph.D.
Distinguished Engineering Fellow, DePuy Synthes Spine, Co-Founder & Treasurer of the I.M.S. Society, Prestige Adjunct Professor Bioengineering Dept., University of Toledo
Hassan Serhan is a Distinguished Engineering Fellow at DePuy Synthes – Spine and a Prestige Adjunct Professor at the Bioengineering Department at University of Toledo. Prior to his employment with AcroMed 1995 which was acquired by J&J in 1999, Hassan was a research assistant professor at both the Neurosurgery and Orthopedic surgery at the State University of New York at Buffalo where he received his Ph.D. in Mechanical Engineering. Hassan is the co-founder and treasurer of the International Musculoskeletal Society (I.M.S.). He chaired the cadaveric workshops for the past nine year for the I.M.S annual meetings. He also served on the Scoliosis Research Society (SRS) Worldwide Conference and Historical Committees, North American Spine Society (NASS) fellows committee, International Society of Advancing Spine Surgery (ISASS) Industry Relations committee, Cervical Spine Research Society (CSRS) research committee and the chairman of the industrial advisory board for the NSF funded Center for Disruptive Musculoskeletal Innovations and the board of the Pan Arab Spine Society. Education: MSc. Aerospace Engineering, SUNY at Buffalo, NY and Ph.D. Aerospace Engineering, SUNY at Buffalo, NY. Hassan has been the recipient of many awards including, Scoliosis Research Society John Moe's award, ASTM F-4 MOSES award, King Khalid Gold and Silver Medals, J&J Medical Device Adware, for scientific excellence, SRS White Cloud award, Who's Who Among the Students in American University and Colleges. Hassan is a member of several societies including the SRS, NASS and ISASS. Hassan has published more than 50 peer reviewed journal articles, 10 book chapters and more than 175 abstracts. He is also a reviewer for several national and international peer reviewed journals and has been invited as a guest lecturer by many universities and research institutes worldwide as a visiting professor and gave more than 100 invited lectures & grand rounds. Hassan is a prolific inventor with more than 180 patents and patent applications.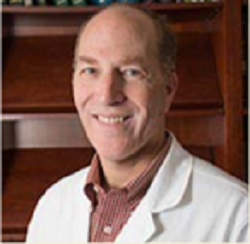 Andrew Stein, MD
Assistant Professor of Orthopedic Surgery, Boston University School of Medicine Chair of Hand Service, Boston Medical Center
Dr. Stein is an Assistant Professor at Boston University School of Medicine. After earning his medical degree from Cornell University Medical College, he complered his residency at St. Luke's Roosevelt Hospital Center and a hand surgery fellowship at Tuft's Combined Hand Fellowship in Switzerland. Dr. Stein has extensive experience in all aspects of hand surgery, including reconstructive surgery and trauma.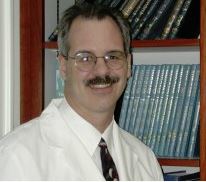 Andrew Terrono, MD
Chief of the Hand Surgery Service, New England Baptist Hospital; Co-director of the Tufts University Combined Hand Fellowship; Clinical Professor of Orthopaedic Surgery at Tufts University
Dr. Terrono is a hand surgeon and Chief of the Hand Surgery Service at the New England Baptist Hospital and co-director of the Tufts University Combined Hand Fellowship. He is Clinical Professor of Orthopaedic Surgery at Tufts University. He has lectured and written on many subjects including the injured worker.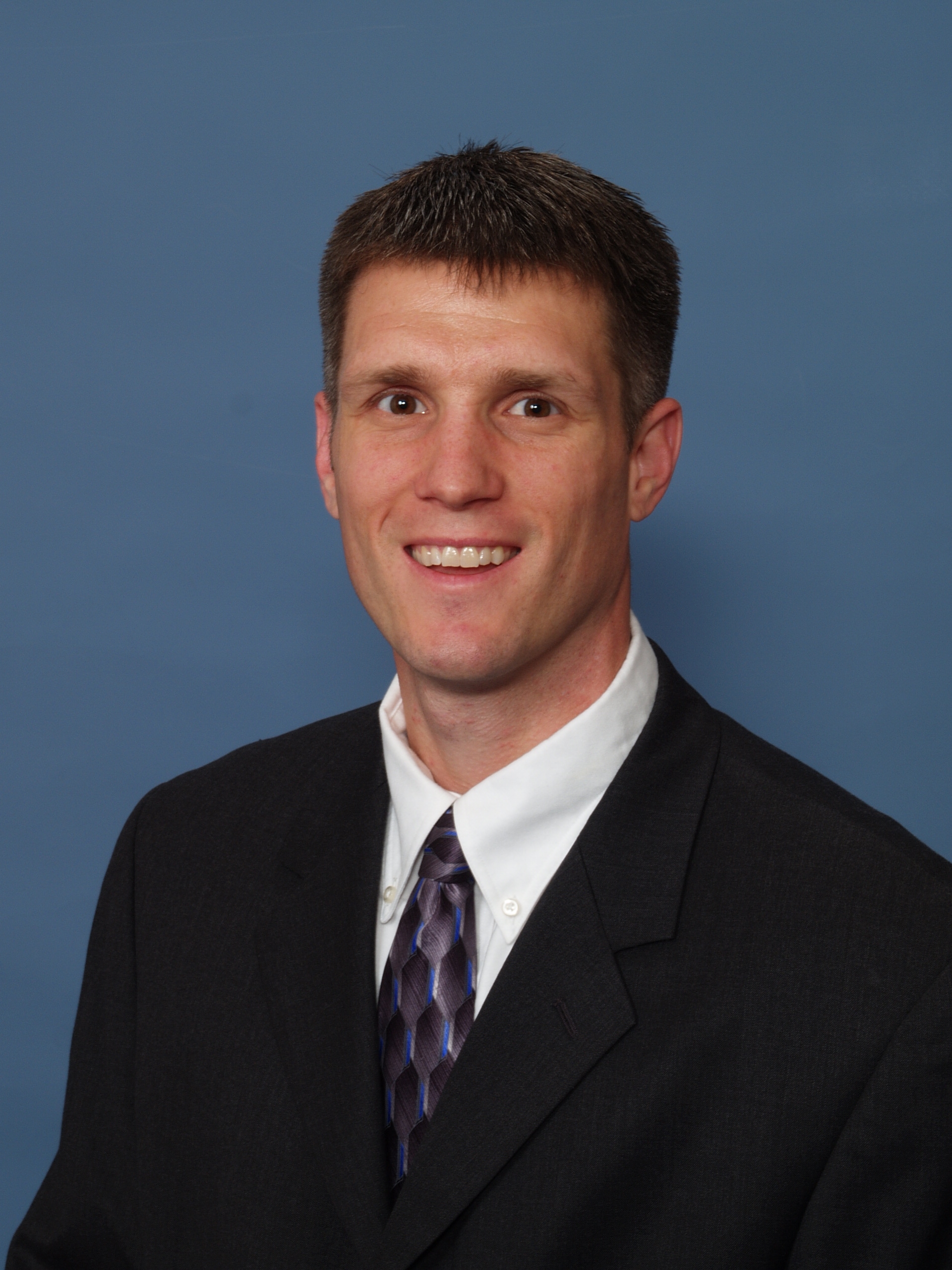 Mike VanAmberg, MA, LAT, ATC, CSCS
Vice President of Operations, WorkFit
Mike began his career with Work-Fit in 1993 and has spent his entire Athletic Training Career serving in a variety of roles. Currently as Vice President of Operations he oversees the Work-Fit business as well as customer accounts across Central and Eastern USA. He is a licensed Athletic Trainer with additional certifications as a Strength and Conditioning Specialist and a Medical Management Safety Specialist. Mike is a past President of the Michigan Athletic Trainer's Society and has served on a NATA taskforce for the Industrial Setting of Athletic Training. Mike has extensive experience in new program start-ups, project & program management, and customer service. He has been instrumental in the development and implementation of common procedures throughout Work-Fit and integrating the Work-Fit Mission of "Making Health Personal", into client companies. Mike earned a Bachelor of Science Degree in Sports Medicine and a Master of Arts degree in Organizational Management. He has also sharpened his Leadership Skills through Dale Carnegie Leadership Training. Mike resides in Troy Michigan with his wife and three children.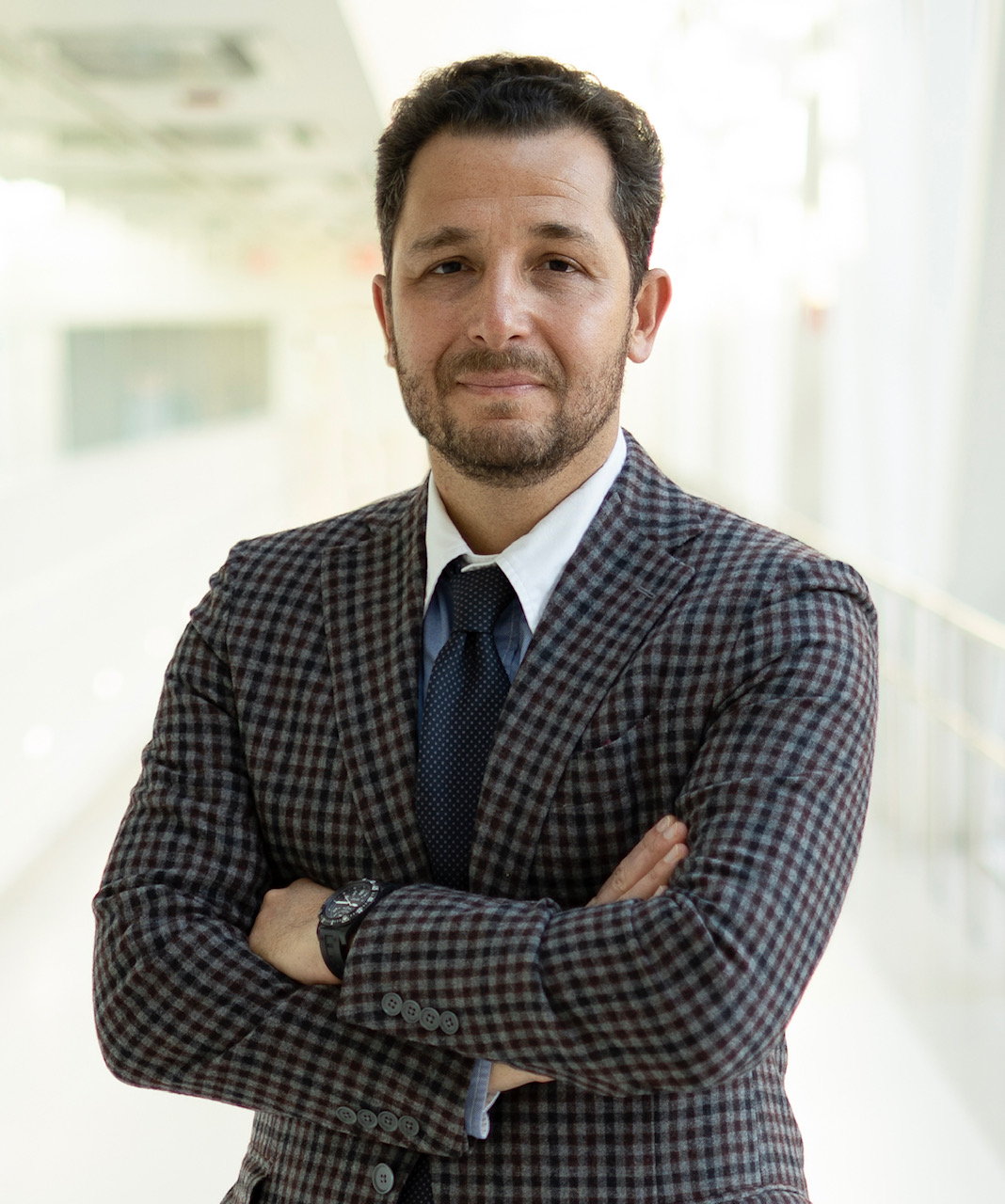 Eduard Vaynberg, MD
Director of Interventional Pain Management Clinic, Boston Medical Center, Attending Pain Management Physician at New England Baptist Hospital and Boston Outpatient Surgical Suites (BOSS), partner Anesthesia Associates of Massachusetts and New England Pain Management Consultants, Assistant Professor of Anesthesiology and Pain Management, Boston University School of Medicine
Dr Eduard Vaynberg joined BMC as an attending physician in pain management and anesthesiology in 2005 and became a director of pain management at Boston Medical Center in 2010 developing a busy clinical practice focusing on interventional pain management and spinal cord stimulation. Dr Vaynberg also serves as a director of resident's rotation in pain management mentoring anesthesiology residents and medical students interested in pursuing a career in pain management. Dr Vaynberg tenure at Boston Medical Center started in 1996 as a medical student at Boston University School of Medicine after he graduated with honors and distinction from University of Illinois at Chicago majoring in biochemistry. After graduating from BU medical school Dr Vaynberg completed his anesthesia training and BOSTON Medical Center and pain management fellowship at Harvard/ Beth Israel Hospital. Before joining BU department of anesthesia full time Dr Vaynberg combined academic practice at BMC with busy private practices at New England Baptist Hospital and BOSTON Outpaitent surgical suites. Dr Vaynberg has been nominated by his peers to Boston's Top physician list 2016-2020. Dr Vaynberg research interests center on spinal cord stimulation, injured workers care, and complex regional pain syndrome. He published several book chapters , multiple case reports, and gave multiple lectures on these topics.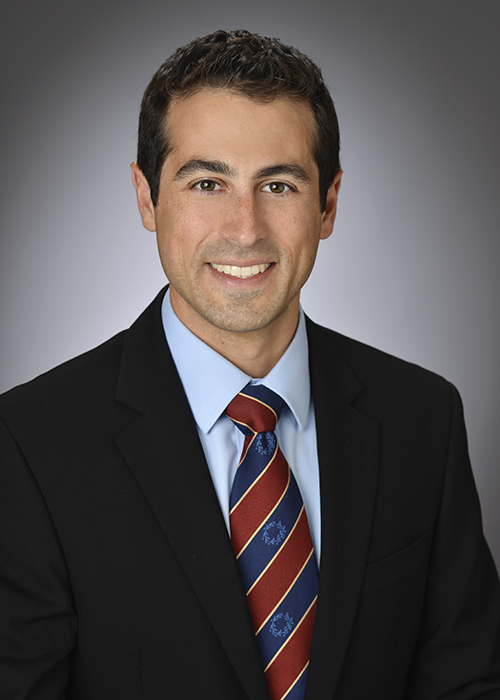 Peter S. Vezeridis, MD
Shoulder Surgery, Sports Medicine, Arthroscopic Surgery
Dr. Peter S. Vezeridis, MD is a board certified, fellowship-trained orthopaedic surgeon. He specializes in shoulder surgery and sports medicine. He has a particular expertise in complex shoulder surgery including anatomic and reverse shoulder replacements. A native of Rhode Island, Dr. Vezeridis attended Brown University where he obtained an Sc.B. degree with Honors and graduated Magna Cum Laude. He then attended Brown Medical School. During medical school, Dr. Vezeridis was awarded a Fulbright Fellowship to the Netherlands to perform orthopaedic basic science research. He was also a medical volunteer at the 2004 Olympic Games in Athens, Greece. Dr. Vezeridis completed his residency in Orthopaedic Surgery at the Harvard Combined Orthopaedic Residency Program in Boston. He served as a Chief Resident in Orthopaedic Surgery at Massachusetts General Hospital. After residency, Dr. Vezeridis completed a fellowship in Sports Medicine and Shoulder Surgery at Massachusetts General Hospital. During fellowship, he was an assistant team physician for the New England Patriots, the Boston Red Sox, the Boston Bruins, and the New England Revolution. Following his Sports Medicine and Shoulder Surgery fellowship, Dr. Vezeridis completed a European traveling fellowship in advanced shoulder surgery. During this time, he learned from several of the world's pre-eminent shoulder surgeons including Dr. Laurent Lafosse in Annecy, France, Dr. Gilles Walch in Lyon, France, and Dr. Christian Gerber in Zurich, Switzerland. Dr. Vezeridis was also awarded an AO Trauma Fellowship at the Charité Hospital in Berlin, Germany.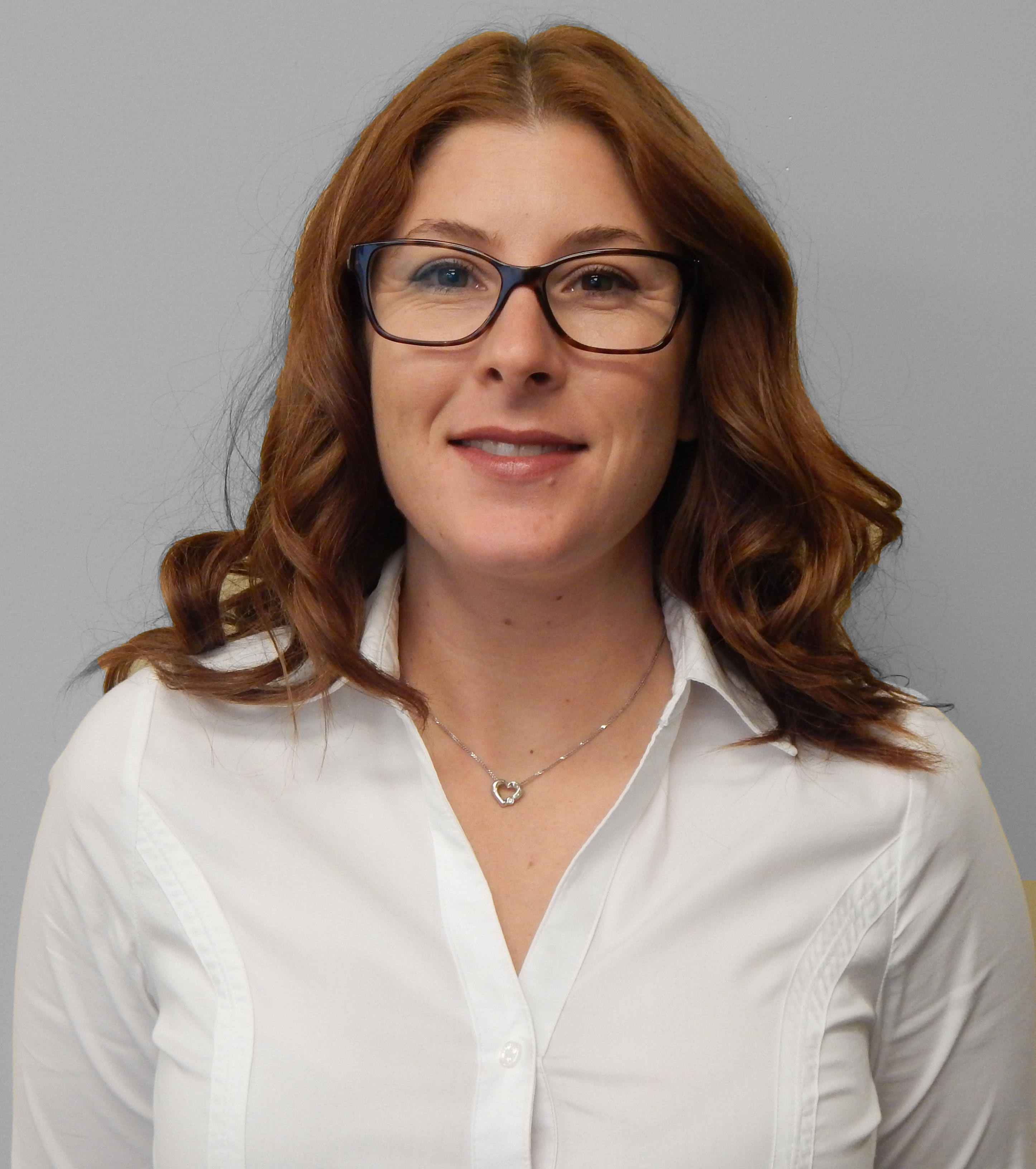 Jennifer Wickboldt
Northeast Regional Manager, Injured Workers Pharmacy (*Company Sponsored Presenter)
Ms. Wickboldt has a Bachelor of Science in Molecular Biology from the University of West Florida and an MBA from Rollins College. After several years of working in the medical devices industry, she transitioned over to managing the central Florida region as a Business Development Manager for Injured Workers Pharmacy. In 2018, she moved to the Northeast and was promoted to Regional Manger where she currently manages a team of eight advocates. Through her four years at IWP, Ms. Wickboldt has partnered with a network of physicians and lawyers, who's focus is injured workers, to improve patient outcomes.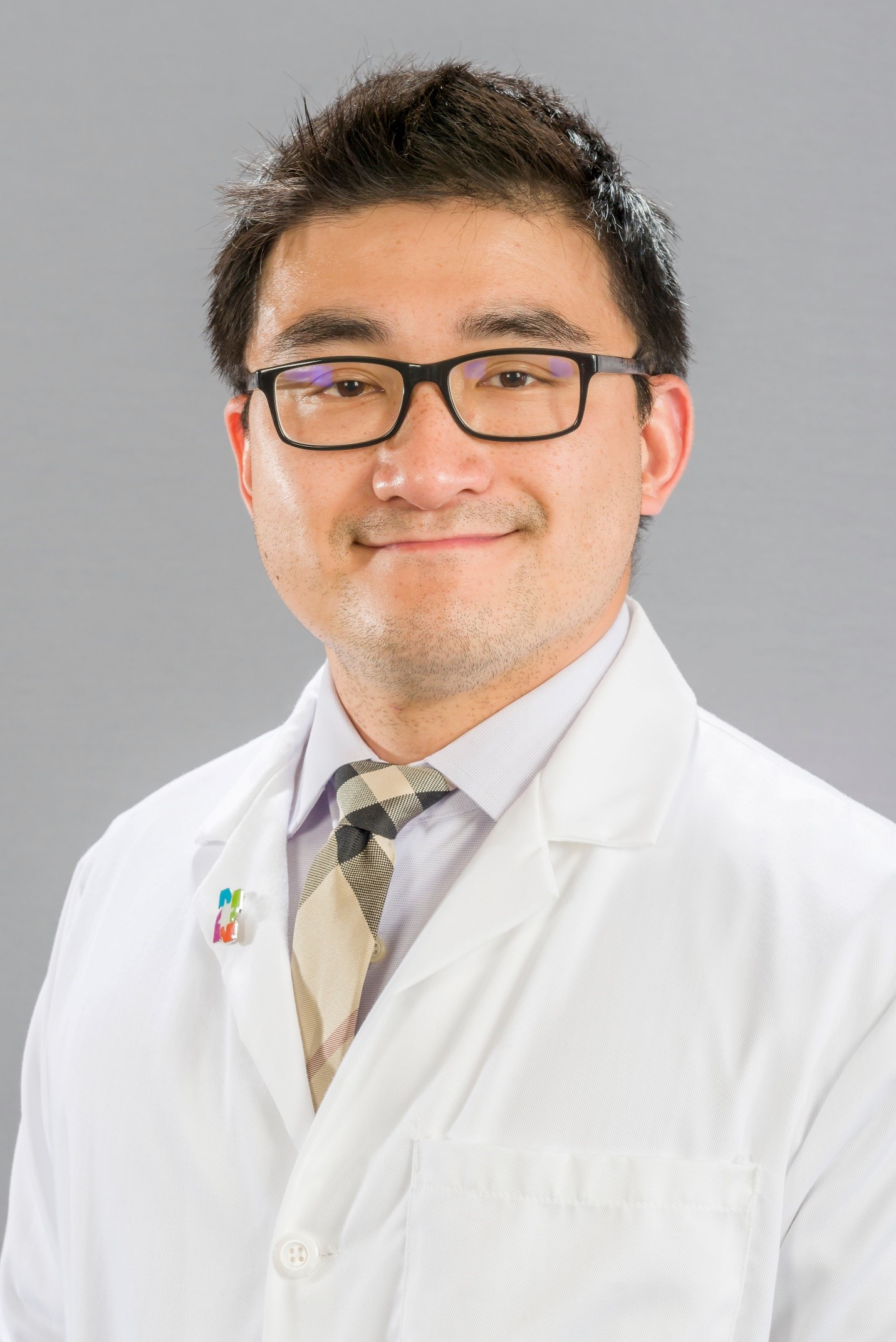 Hanbing Zhou, MD
Orthopedic Associates of Hartford, Associate Clinical Professor, Department of Orthopedics, University of Connecticut School of Medicine
Dr. Hanbing (Steve) Zhou is a fellowship-trained orthopedic spine surgeon who cares for patients with surgical and non-surgical spine related disorders. To treat these disorders, Dr. Zhou specializes in advanced minimally invasive and open surgical techniques. He believes in a comprehensive approach to patient care, including utilization of physical therapy and conservative management to explore all alternatives of treatment before surgery is considered. His clinical interests and expertise include degenerative cervical/ thoracic/ lumbar disease, adult deformity/scoliosis, spine oncology, and trauma. In addition, Dr. Zhou has a special interest in complex spine reconstruction including revision fusion surgery for non-union, and proximal junctional kyphosis/failure. Dr. Zhou completed his fellowship in spine from the prestigious Vancouver General Hospital in Vancouver, Canada. He finished his undergraduate education at University of California, San Diego in La Jolla, CA with a degree in biomechanical engineering. He earned his medical degree from Boston University in Boston, MA and went on to complete a six-year academic Orthopedic Surgery residency program at the University of Massachusetts Medical Center in Worcester, MA. In addition to the five-year clinical residency, Dr. Zhou also completed an additional year of orthopedic surgery research in the area of spine disorders. His efforts led to numerous publications and national presentations during his training. Dr. Zhou was also selected for the AOA Resident Leadership Forum during his residency training. Dr. Zhou is dedicated to providing exceptional patient care with the highest level of compassion and expertise. He looks forward to helping you with your back-related problems. Dr. Zhou currently resides in West Hartford and enjoys running and hiking.