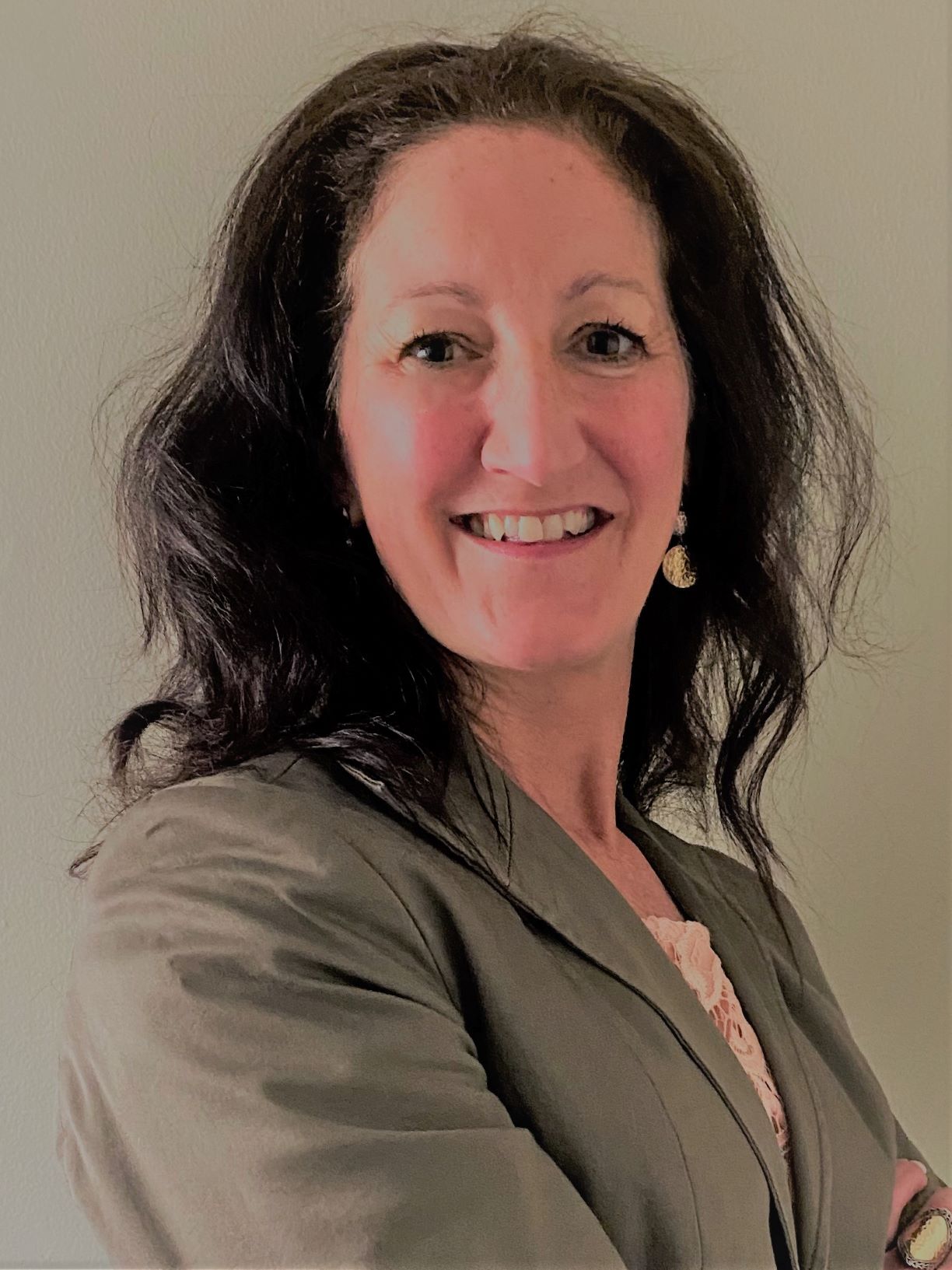 LISA ANASTOS, MA, ESQ.
Risk Manager, WMK LLC dba Mobility Works Driverge
Lisa Anastos MA, Esq. began her career in the insurance industry in 1993. She has worn a number of hats from case manager and forensic expert, operations management, to sales. She is currently the risk manager for Mobility Works Driverge where she oversees all insurance and litigation matters for Workers' Compensation, General Liability, and Auto Liability across the United States. Lisa is a graduate of UMass Boston, Umass Lowell, and the Massachusetts School of Law. She is a licensed attorney and holds workers' compensation adjuster licenses in NH, ME, and CT. Lisa recently retired from the NH Adjusters Association Board and is a current member of the NH Department of Labor Vocational Advisory Board. Lisa volunteers with the NHSPCA caring for barn and farm animals, and assists military veterans with transitioning to civilian life. In her spare time she is all about outdoor activities, Boston Bruins hockey, and making memories with her cherished family.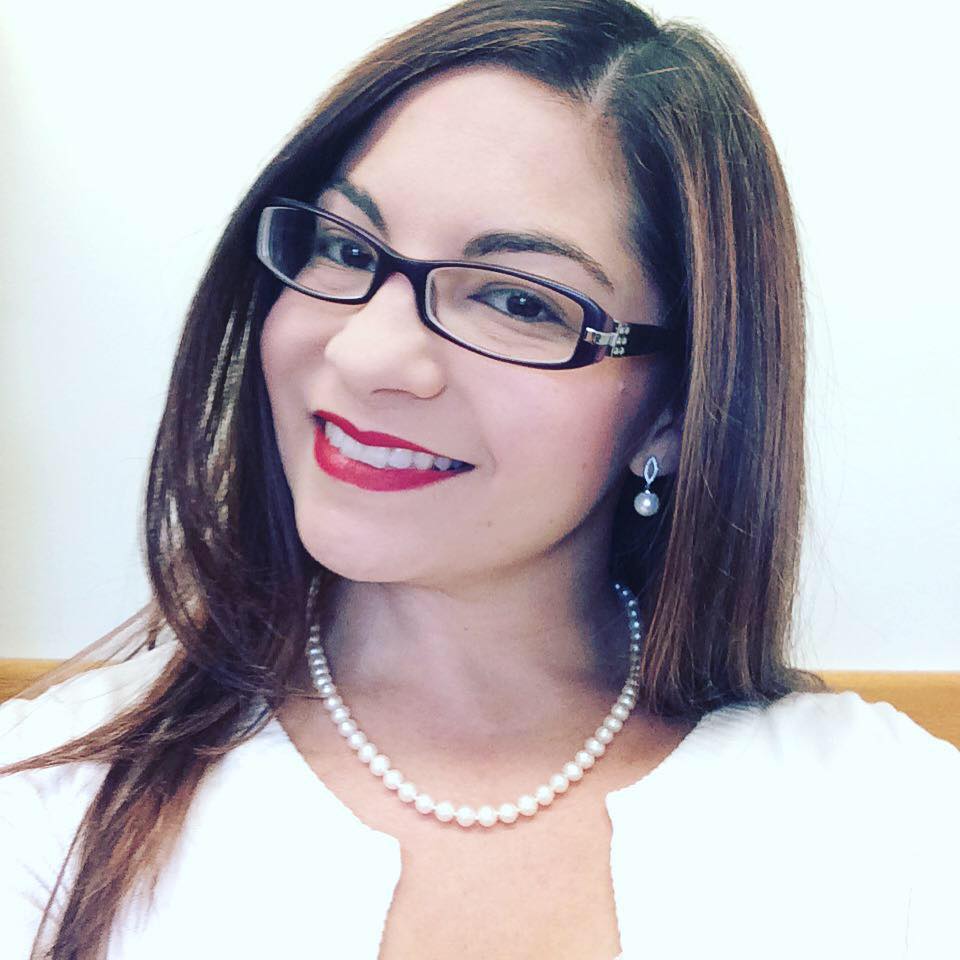 DANIELLE ALBERT, ESQ.
Director, Workers Compensation Division, NH Department of Labor
Danielle Albert began her tenure with the New Hampshire Department of Labor as a Hearing Officer, after which she served as General Counsel. She is currently the Director of the Workers Compensation Division for the New Hampshire Department of Labor working with injured workers, insurance carriers and employers in the course of regulation and administration of the Workers Compensation system for the State of New Hampshire. Prior to state service Ms. Albert worked as a staff attorney for the Disabilities Rights Center providing legal and advocacy services for individuals with disabilities. Ms. Albert is a graduate of Northeastern University, Boston College and Franklin Pierce Law Center, and is licensed as an attorney in New Hampshire.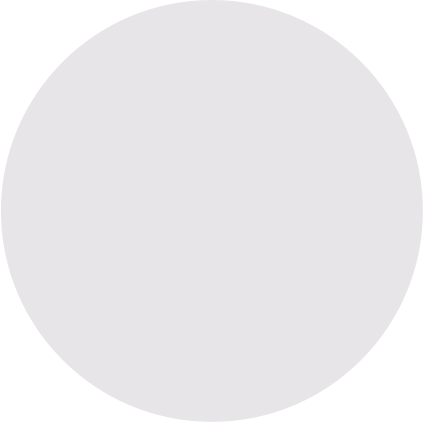 NED BARRETT, ESQ.
Managing Attorney, Law Offices of Martin B. Schneider, P.C.
Mr. Barrett began his legal career as legal counsel for a tax software development firm before moving on to represent plaintiffs in personal injury and workers' compensation claims. Mr. Barrett spent six (6) years as staff counsel Travelers Indemnity representing Travelers and its insureds in the liability defense, subrogation and workers' compensation practice groups. Mr. Barrett is currently the Managing Attorney at the Law Offices of Martin B. Schneider where he concentrates his practice on representing insurers and self-insurers before the Department of Industrial Accidents.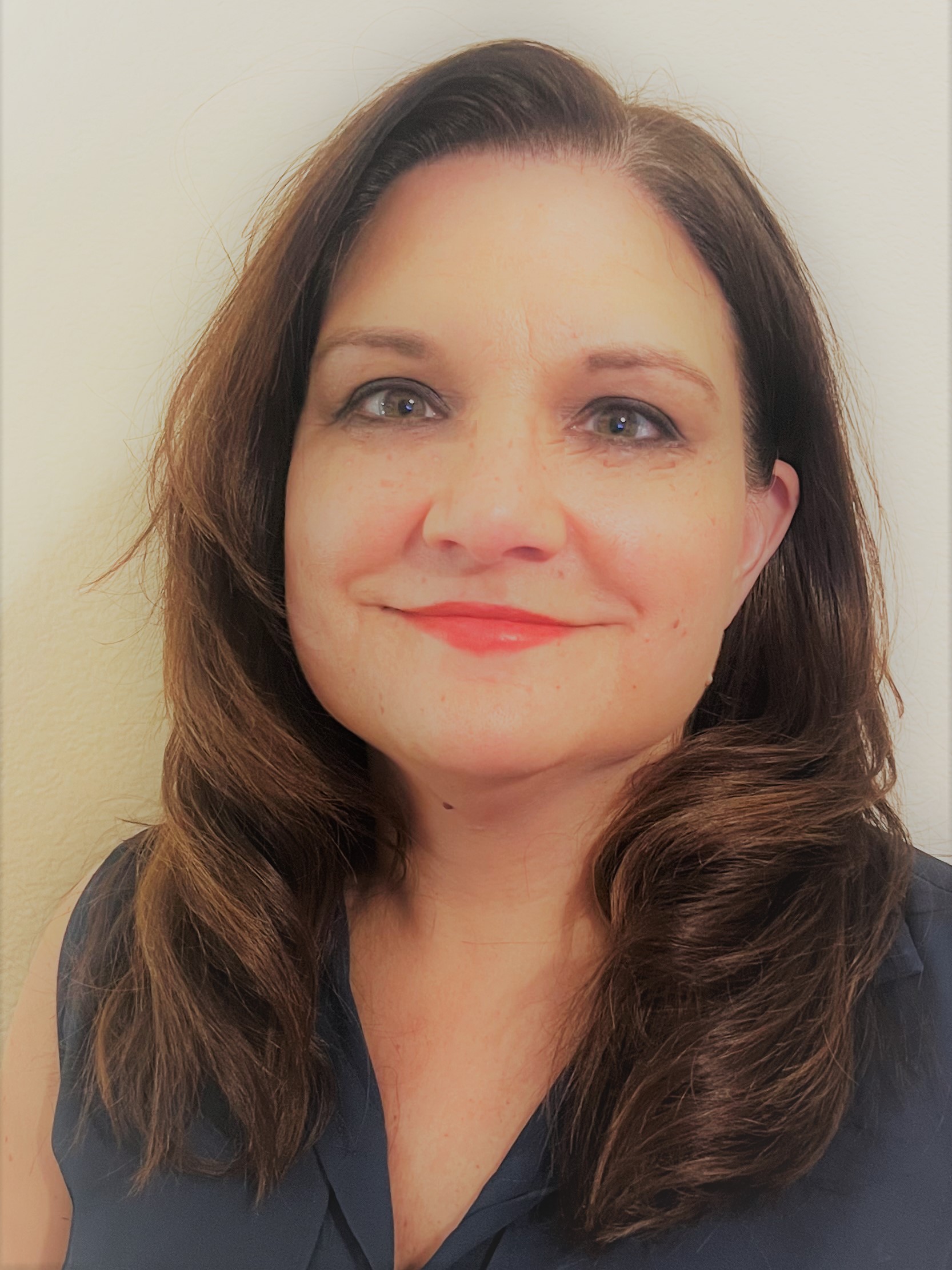 SUSAN BROWN, CPC
Director of Billing , Neuromonitoring Associates
Susan has over 30+ years of experience in healthcare, working in the coding, billing, and reimbursement sectors. She is certified by the American Academy of Professional Coders (AAPC) as a Certified Professional Coder (CPC). She has 20+ years of medical coding experience, and 10+ years of Practice management experience. Her coding experience has been in multiple specialties including IONM, Vascular Surgery, General Surgery, OB-Gyn, Podiatry, Chiropractic, Plastic Surgery, ASC, and General Practice. Susan became a Certified Professional Coder (CPC) in 2011. She is currently the Director of Billing for Neuromonitoring Associates.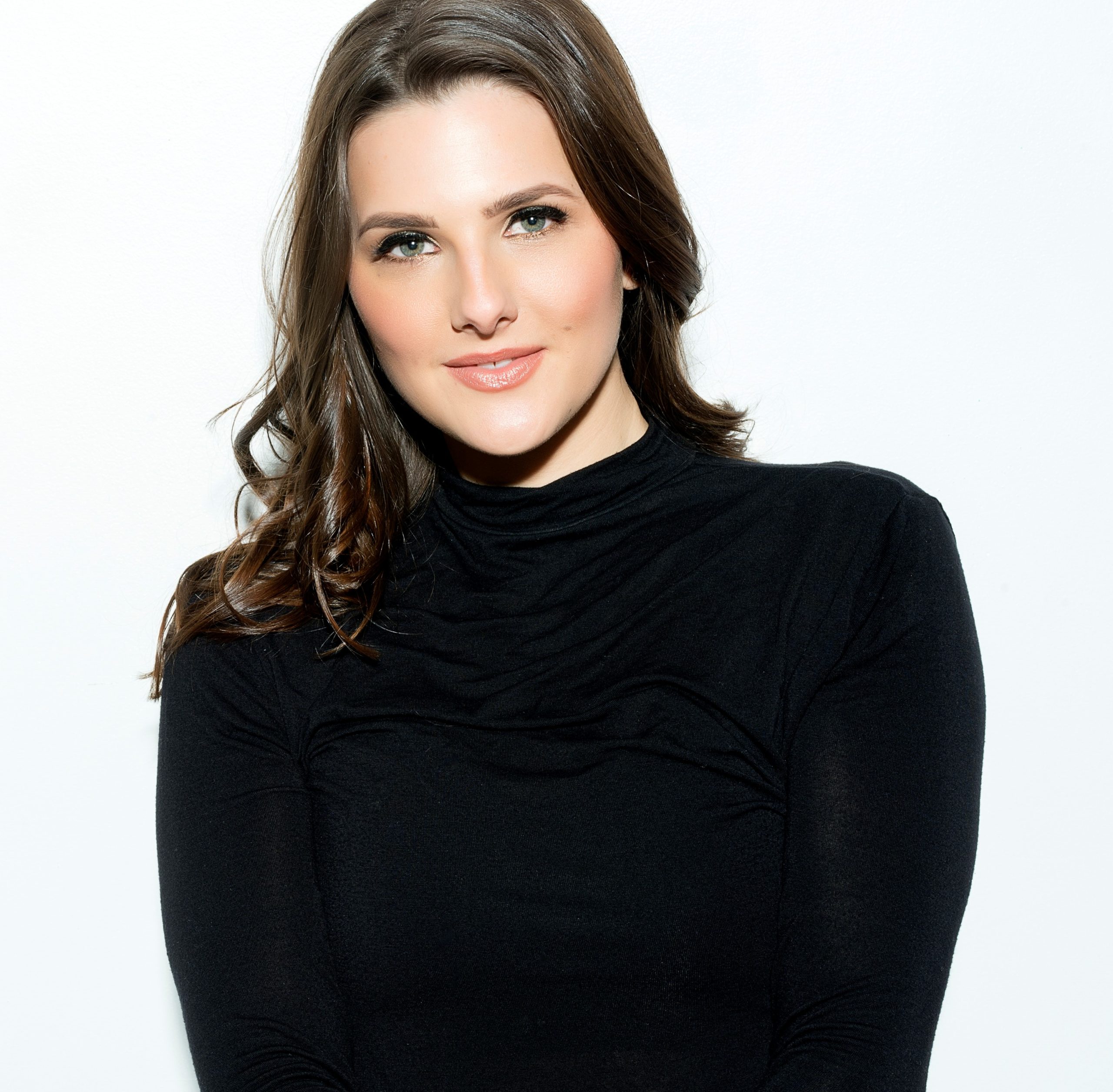 SHIRAH BURGEY, PT, DPT
Physical Therapist, Outpatient Rehabilitation Department, Boston Medical Center
Shirah Burgey is a board certified doctor of physical therapist, working full time at Boston Medical Center's Outpatient Rehabilitation Department for the past 3 years. Prior to working at Boston Medical Center, she worked on the inpatient units at Cambridge Hospital after graduating from Northeastern University. She has a passion for health and fitness aiming to bring mobility and function to the patients she serves.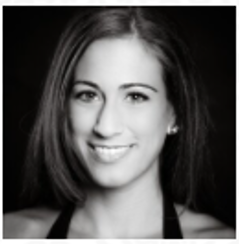 AMANDA CALIFANO
Down Under School of Yoga
Amanda is a life-long dancer, athlete, and fitness enthusiast. Amid that activity, yoga provided something new: a connection to her self that went deeper than physical exercise. For Amanda, yoga is more than what you do on your mat: it's how you live, it's what you share, it's when you wake up feeling aware of who you truly are and present in life's precious moments.
Amanda strongly believes in the power of intention setting and positive thinking and has helped many of her students set and fulfill their own personal intentions. She recently said goodbye to her full-time legal career in order to pursue her passion for yoga and to create more space for friends, family, and her incredibly sweet and charming yorkie-yogi, Toby. (Seriously, he does handstands!)
Known for her creative sequencing, her warm and lighthearted personality, and her strong but nurturing classes, Amanda draws inspiration from many different styles of yoga and all of her amazing teachers. She strives to help her students explore their own yoga experience and to grow and transform both on and off the mat. Amanda believes in finding a balance between challenging your mind and body, playing with your edge, and finding space and serenity on your mat. In her class, expect to be physically challenged, mentally relaxed, and encouraged to find some lightness and playfulness in your practice!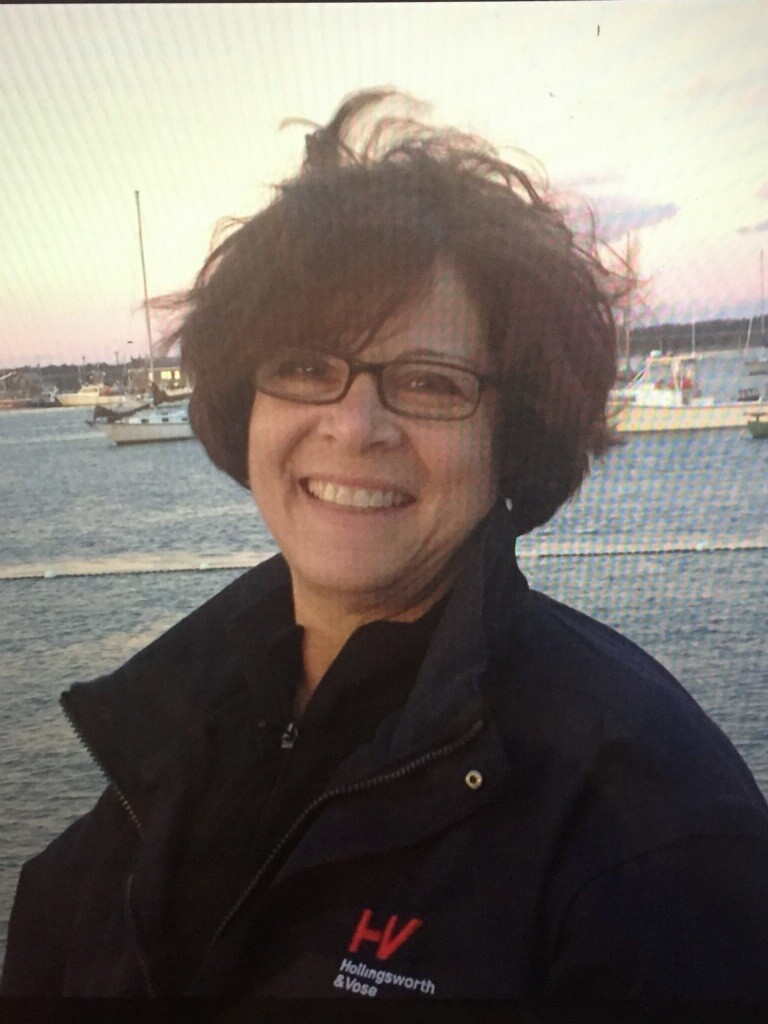 GAIL CARCHIETTA, RN, MSE, COHN-S, FAAOHN
Sr. Manager, Occupational Health, Moderna Tx
Caring for frontline workers for over 20 years, Gail has worked in manufacturing and biotech across the US with companies such as Moderna, Johnson & Johnson, Titleist, Hollingsworth & Vose and Finch Pruyn & Co. She has been successful in managing a robust Return to Work program that values what the employee can contribute without jeopardizing their recovery balanced with the nuance of navigating between the needs of the managers, and the complexities of insurance company guidelines. Working together we can provide the a a positive return to work experience for all parties.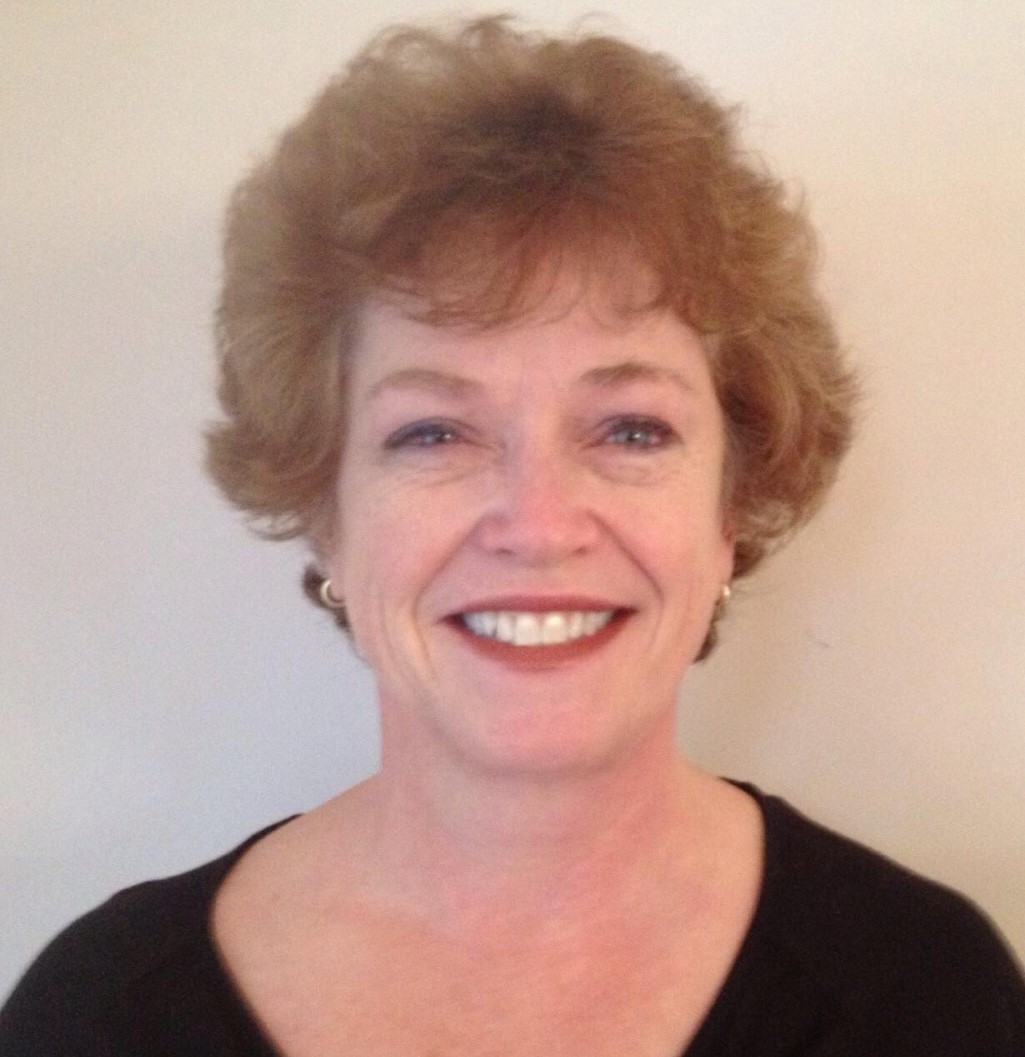 MARYANNE COLE, MSN, RN, CNOR, ONC
Staff nurse, Liaison Nurse, Patient Educator, New England Baptist Hospital
Maryanne Cole is a member of the operating room staff at New England Baptist Hospital in Boston, MA. Her additional roles include Clinical Nurse IV, Surgical Liaison Nurse for the families on the day of surgery, Magnet OR Chair, Patient educator, Staff Education Units, Quality Performance Improvement for OR processes, Employee Health Liaison, Green Committee, and Orderly Educator.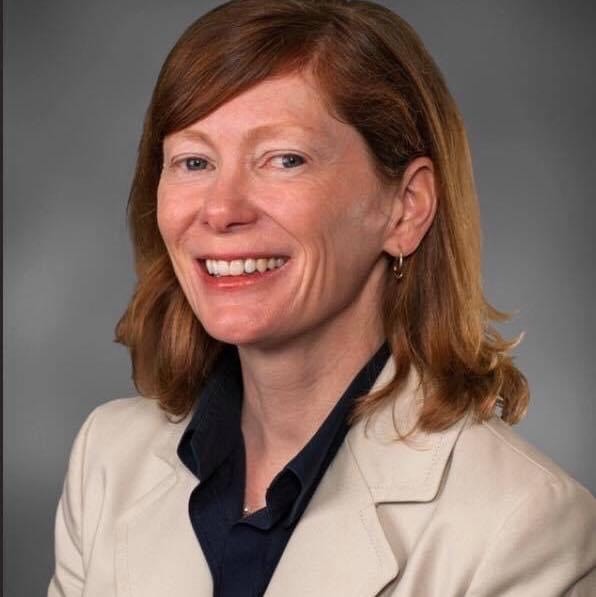 Donna Curtin, MS, CRC
Co-owner/Vocational Counselor, Vermont Vocational Services
Donna partnered to join Brit McKenna at Vermont Vocational Services in June 2022. Donna worked most recently for a national carrier as the Vocational Case Manager Supervisor, and for the State of Vermont Division of Vocational Rehabilitation as the Field Services Manager. Donna has worked in the vocational rehabilitation case management field for approximately 15 years, as co-owner of a regional case management company and as a Vocational Counselor and Expert Witness on litigated cases. Donna has presented on the topic of Return to Work to employers, law associations, adjuster conferences, state agencies, municipalities, medical providers and insurance companies. Donna collaborates on the VT Retain project. Donna holds a Master's in Rehabilitation Counseling from Northeastern University in Boston, MA and a Bachelor's in Psychology from University of Massachusetts Lowell. Donna embraces a dual customer focus towards Return To Work. Donna most enjoys the field of workers' comp VR to serve hard-working employees who were injured at work, and to assist them in returning to meaningful employment for a productive and fulfilling life, as well as to collaborate with employers to sustain their stable workforce.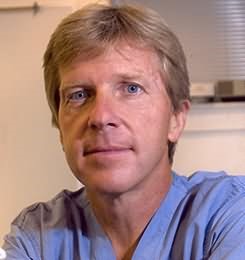 Alan Curtis, MD
Orthopedic Surgeon, Boston Sports & Shoulder and New England Baptist Hospital
Dr. Alan Curtis is an orthopedic surgeon specializing in the treatment of shoulder injuries. He is affiliated with Boston Sports and Shoulder Center and New England Baptist Hospital where he is director of the Bioskills Learning Center and is Chairman of the annual Boston Sports Medicine Symposium.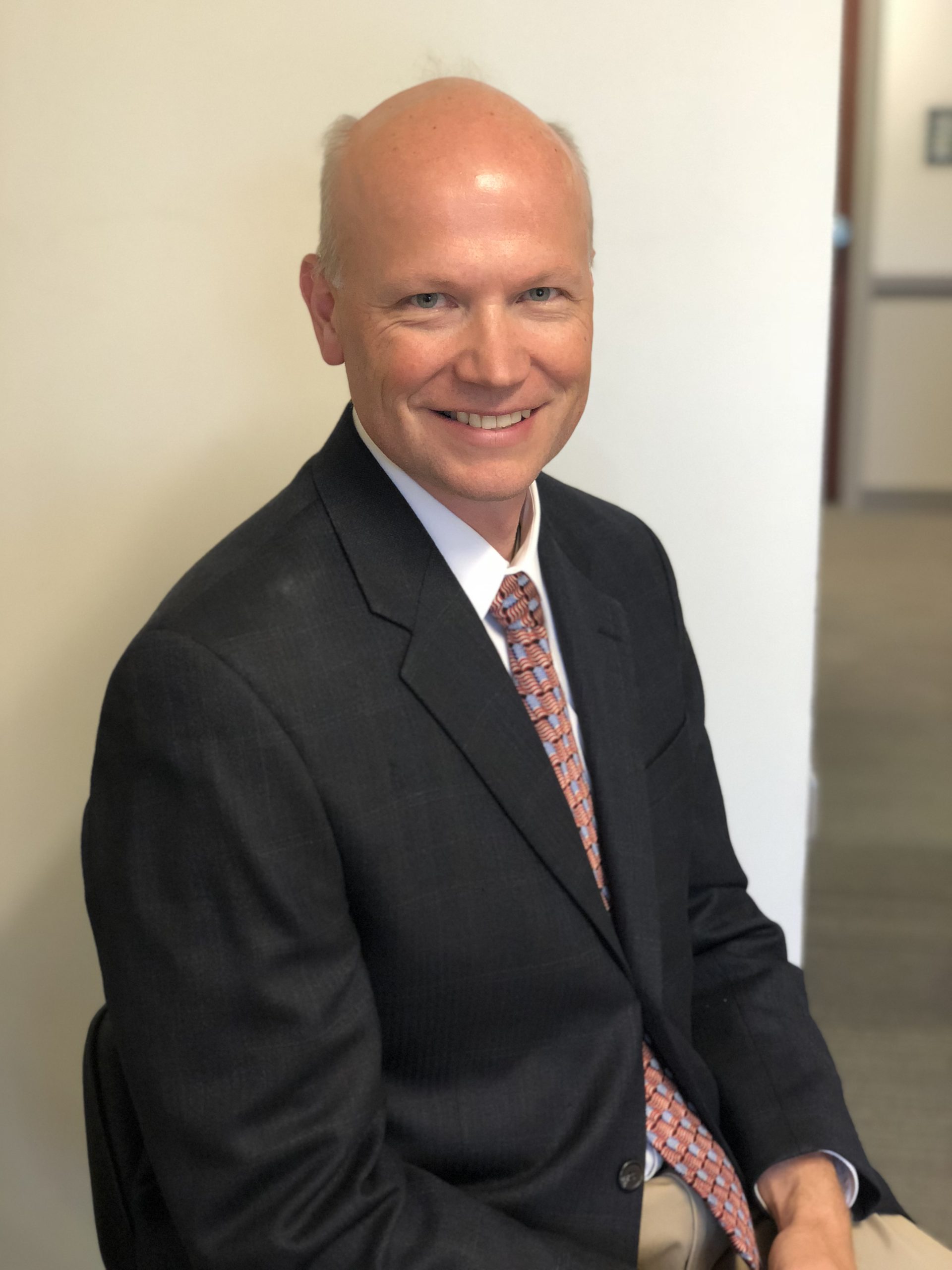 JOSEPH CZARNECKI, MD
Director, Cartilage Care Center, Excel Orthopaedic Specialists
Dr. Joseph Czarnecki is a subspecialty board certified orthopaedic surgeon with 18 years of experience caring for complex sports medicine conditions of the knee, hip, shoulder and ankle. He completed residency at the Harvard Combined Orthopaedic Program and Sports Medicine and Shoulder Surgery fellowship at the MGH/Harvard program. He also served active duty in the US Air Force and was awarded the Meritorious Service Medal. He has served as faculty for regional, national and international conferences for sports medicine topics. Having performed nearly 8,000 surgeries, he enjoys caring for complex non-arthroplasty knee conditions including meniscal repair and transplant, ligament reconstructions, osteotomies and cartilage repair such as osteochondral allograft, autograft and matrix-induced autologous chondrocyte implantation (MACI).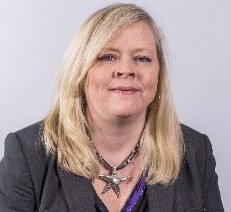 KATHY DOYLE
Vice President Claims, Gallagher Bassett
Kathy has over 27 years of experience in the insurance industry with extensive worker's compensation knowledge. She has held various positions within the industry handling auto, worker's compensation claims, supervision, and branch management. Kathy is currently a Vice President at Gallagher Bassett overseeing several carrier claims offices countrywide.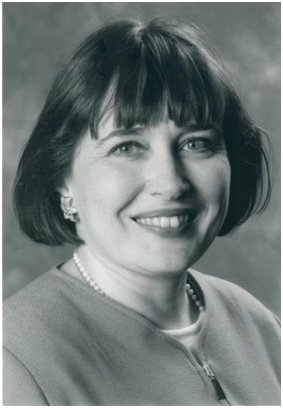 Debra Dyleski Najjar, J.D., APM
Founder, Najjar Employment Law Group, PC
Debra Dyleski-Najjar, Esq., is president and founder of the Najjar Employment Law Group, P.C. with offices located in Boston and North Andover. She founded NELGPC in April 2008 as a labor, employment and benefits boutique law firm with big law experience providing strategic legal advice, backed by litigation expertise, for employers. NELGPC works to keep employers ahead of the curve, not only complying with the law but strategically designing best practices for long range management of the workplace and risk mitigation. Ms. Najjar is recognized in Best Lawyers for Labor Law – Management, and has received the highest AV rating from Martindale-Hubbell. She has practiced employment law for over thirty-five (35) years. Before establishing NELGPC, she was an equity partner in the Boston office of a 250-attorney regional law firm, with offices in Boston, Providence and Concord. In addition to defending employers in state, federal and agency litigation, she is a frequent author, lecturer, counselor, and trainer on workplace issues including compliance with state and federal laws. Due to Ms. Najjar's significant professional accomplishments, in 2007, she was nominated by her peers and inducted as a Fellow of the College of Labor and Employment Lawyers and served as Chair of the First Circuit Credentialing Committee for many years. She has been recognized as a New England Super Lawyer, a recognition bestowed on the top 5% of attorneys, every year since 2005. She is a member of the Lawrence Partnership Advisory Board, served on the Corporate Board of the Merrimack Valley YMCA and served on the Board of Directors of the Greater Lawrence Family Health Center (2015-2017). She is an active member of the New Hampshire Bar Association, moderating the annual Labor and Employment State Conference. She also serves as the Government Affairs Director for the Massachusetts SHRM State Council, and as the Legislative Director of the Greater Merrimack Valley Human Resource Association. She is a graduate of Wellesley College, magna cum laude Durant Scholar, and Boston University School of Law, summa cum laude, third in her class and an Editor of the Law Review. She is admitted to practice before the state and federal courts of Massachusetts, New Hampshire and Maine, as well as the United States Supreme Court, and is a credentialed member of the American Society of Pension Professionals and Actuaries (ASPPA).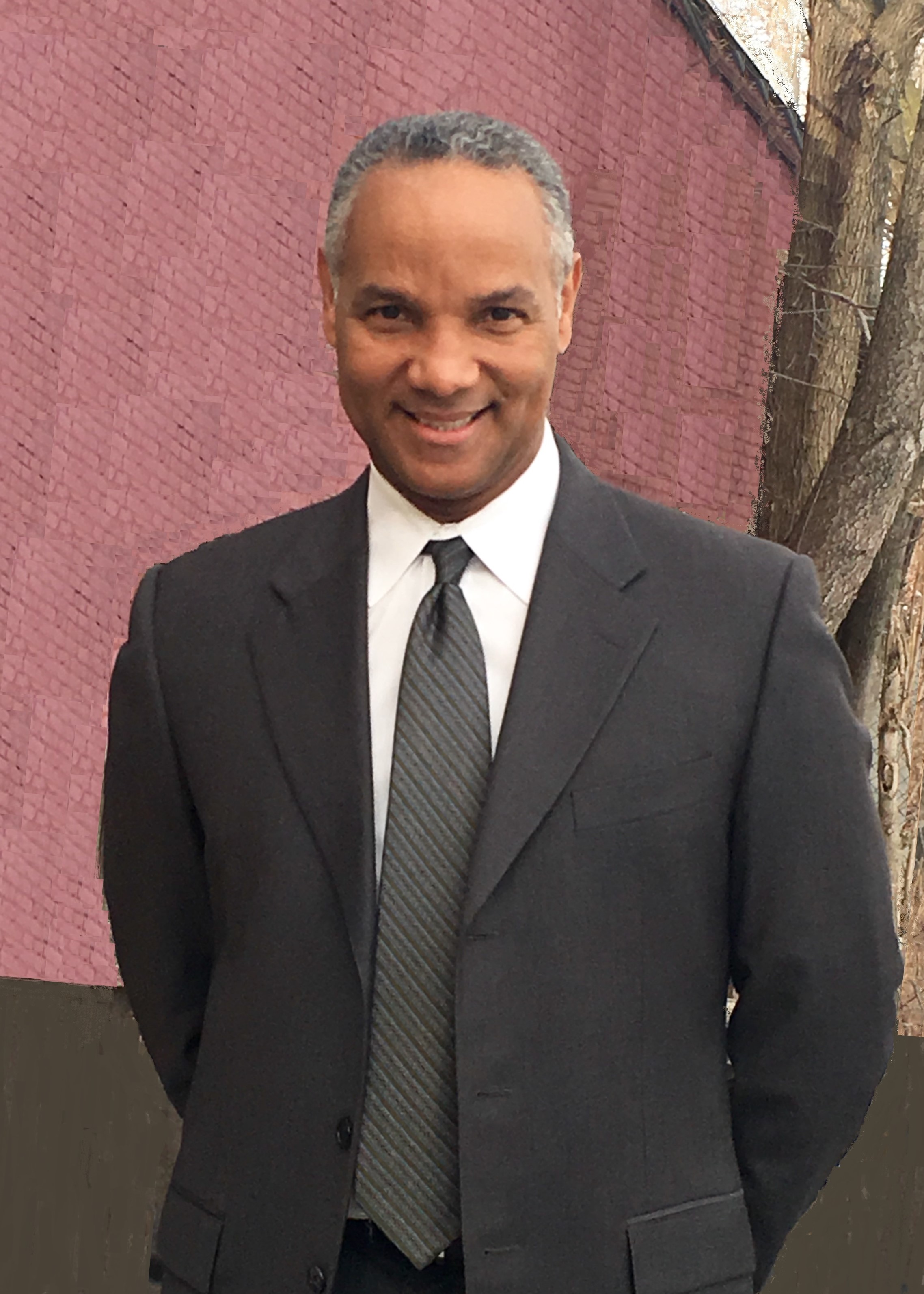 Roberto Feliz, MD
Medical Director Hyde Park Pain Management/Ambulatory Surgical Center Medical Director Boston Pain Clinic
Roberto Feliz is a board certified pain management physician and anesthesiologist. Dr. Feliz is widely recognized for his clinical interests in Complex Regional Pain Syndrome, Neuropathic Pain, Rhizotomy, Epidurals and Nerve Blocks, Opioid Tapering and Sports Injuries.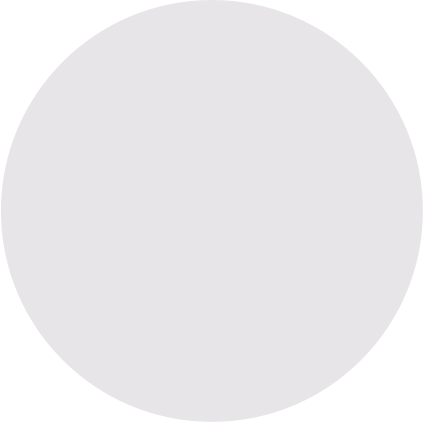 LESLIE GIROUX
Claims Team Lead, FutureComp
Leslie is a Claim Team Leader with over 25 years of workers compensation claims handling experience in the self-insured and insured markets. Licensed in Maine, Vermont, New Hampshire, Rhode Island and Connecticut her senior claims handling experience includes strong claims cost mitigation, litigation management, claim settlement and subrogation recovery. She is well versed in workers compensation claims handling practices for municipalities and hospital employers. Leslie holds a degree in Psychology from the University of Southern Maine.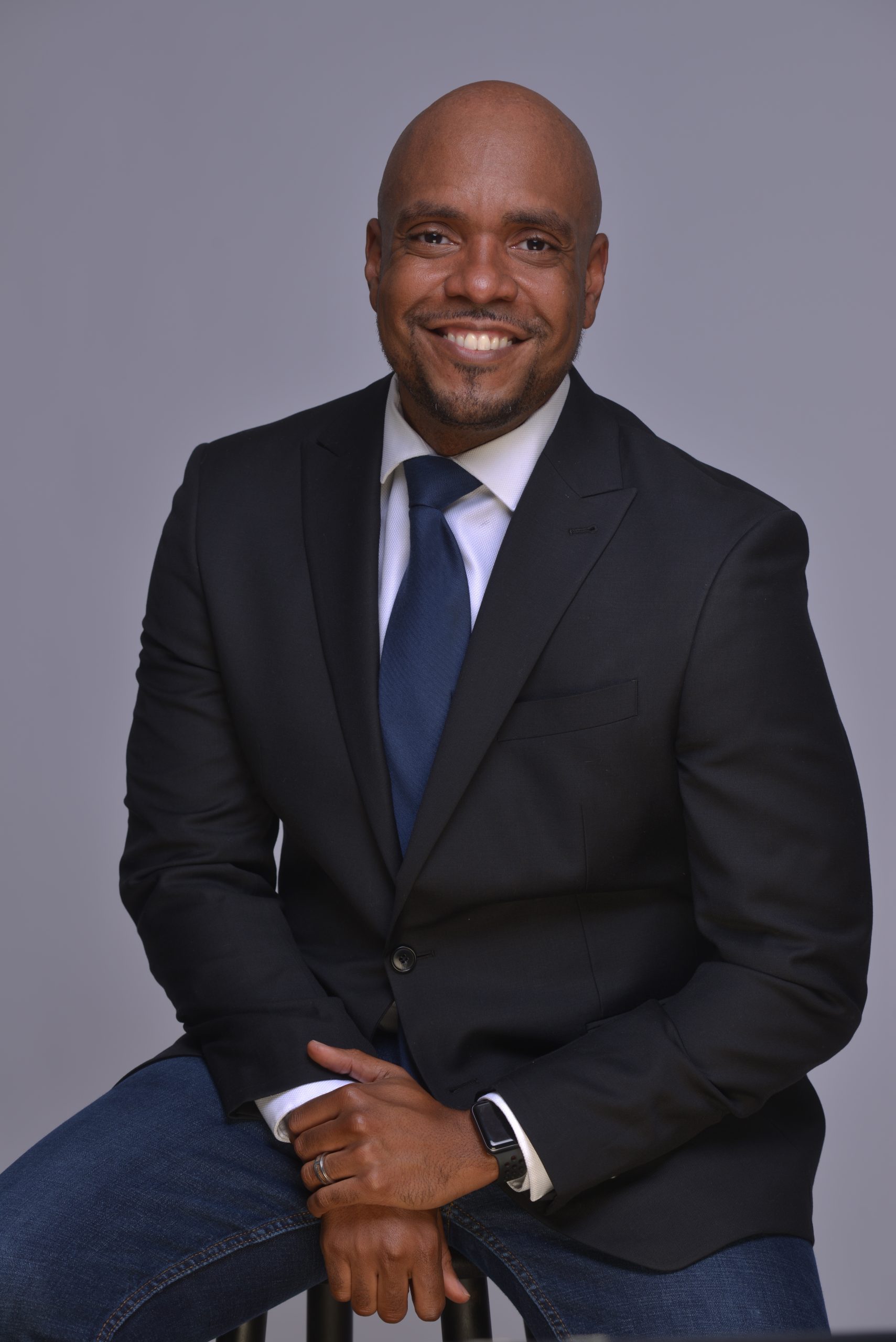 DAVID GRAY, CPO
Assistant Chief of Prosthetics, VA Boston Healthcare Systems
David Gray is the Assistant Chief of Prosthetics at VA Boston Healthcare Systems. David is a Certified Orthotist/Prosthetist by trade with experience in private and government healthcare. David holds a bachelor's degree in Prosthetics and Orthotics from J.E. Hanger Institute located at Saint Petersburg College in Clearwater, Florida. After graduation, David started his career as a resident Orthotist Prosthetist at New England Orthotics and Prosthetics Systems (NEOPS) in New London, CT. David later transitioned to a new role with Adaptive Prosthetics as a managing partner opening three practices in Connecticut and Rhode Island. David is currently enjoying his role as Assistant Chief of Prosthetics at VA Boston, where he is proud to provide care to our veterans.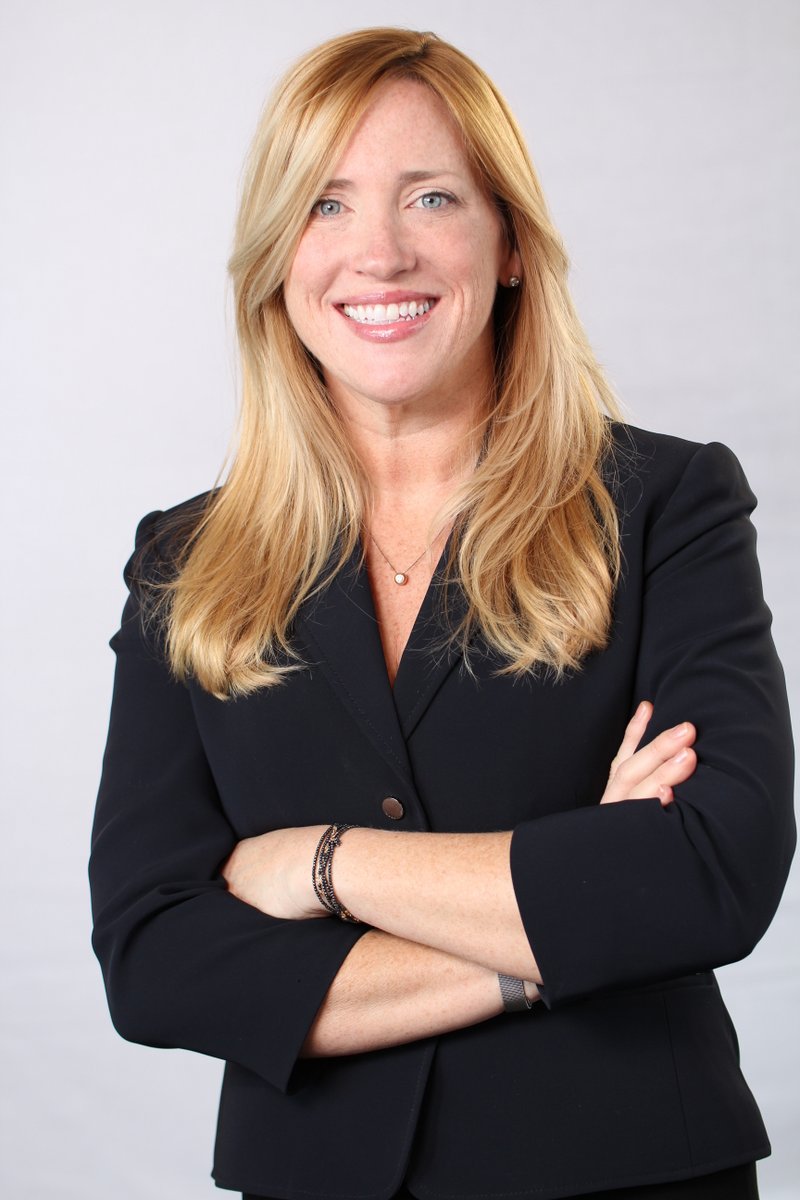 HEIDI S. GROFF, ESQ.
Partner, Biggam Fox Skinner, LLP
Heidi S. Groff is an attorney concentrating in the areas of workers' compensation and personal injury law. She has been in practice for over 25 years with offices in Montpelier and Burlington, Vermont. She was formerly a state prosecutor. She is a graduate of The Ohio State University ('94) and Vermont Law School ('97). She is a frequent lecturer on workers' compensation law. She is a past President of the Washington County Bar and current President of Kids' Chance of Vermont. She is recognized as a Best Lawyer (Lawyer of the Year), she is a Super Lawyer (for more than 20 years), and a Top 100 Trial Lawyer. She is also a member of the Litigation Counsel of America (LCA), Nation's Top One Percent, Top 100 National Trial Lawyers, Vermont Association for Justice, Vermont Bar Association, and Workers Injury Law and Advocacy Group (WILG). She enjoys trying cases and seeking justice for the injured.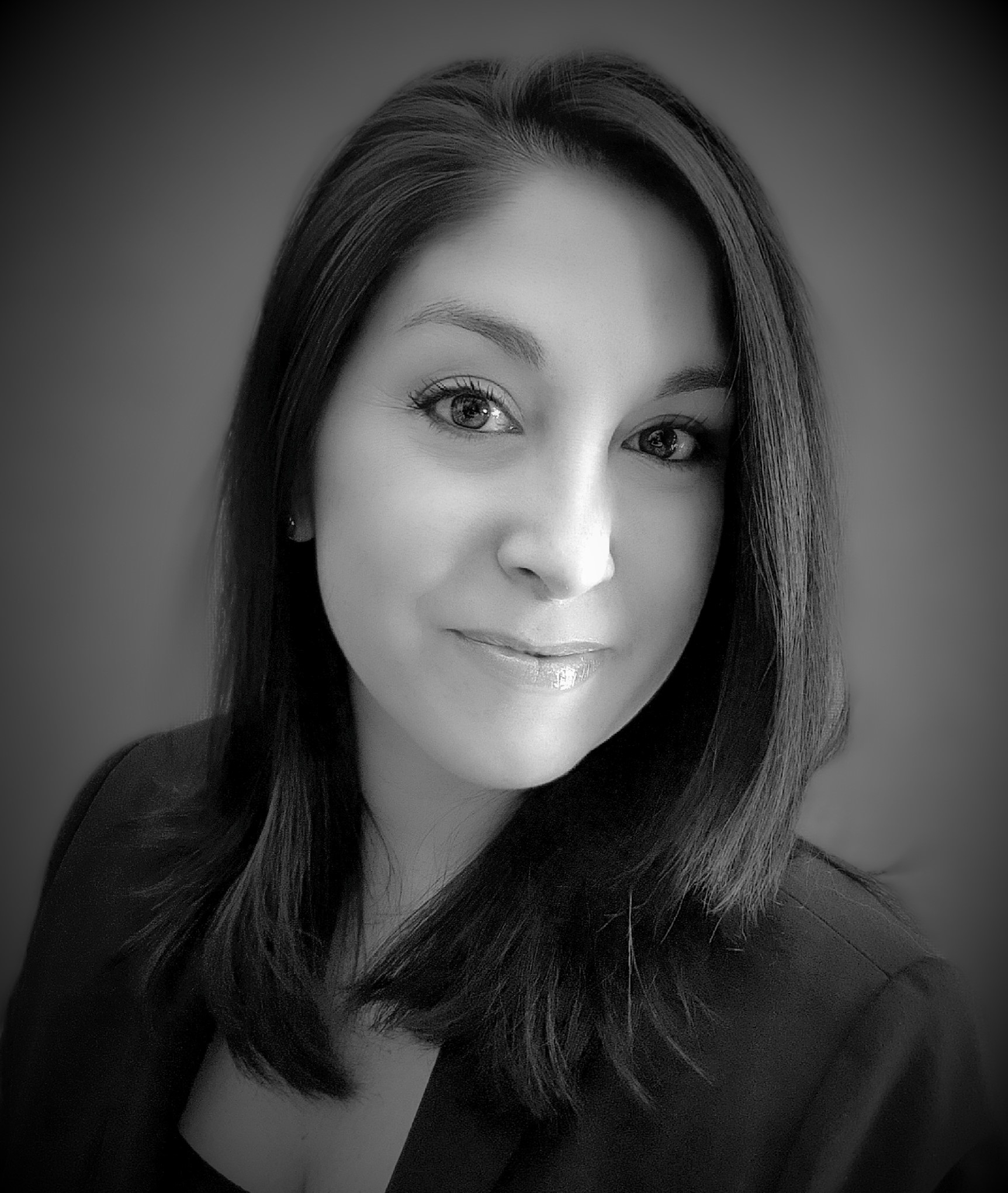 JULIANNA HARDY
Senior Claims Specialist I, Cincinnati Insurance Company
Julianna started her career as a claims professional in 2011, and has continued to serve in the industry for 12 years. She has handled workers' compensation claims across the New England jurisdictions to include Vermont, New Hampshire, Massachusetts, Connecticut, Rhode Island, and Maine. She is now a Senior Claims Specialist I for Cincinnati Insurance Company. Additionally, Julianna served as a board member of the New Hampshire Adjusters Association. She was President of the Association in 2022, and after her tenure continues to serve in an advisory role.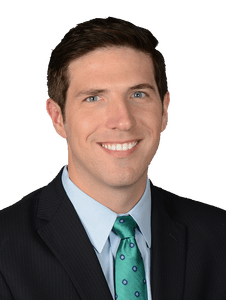 TAYLOR HORST, MD
Orthopaedic Surgeon, Hand & Upper Extremity, Arthroscopic Surgery, Excel Orthopedic Specialists
Dr. Taylor A. Horst is a board certified orthopaedic surgeon with a CAQ in Hand & Upper Extremity Surgery. He earned his BA in Chemistry at Tufts University before completing his medical degree at the Tufts University School of Medicine. He trained at the Medical University of South Carolina where he served as Chief Resident his final year and then returned to Boston for his fellowship in Hand & Upper Extremity at the Massachusetts General Hospital. His surgical interests include issues affecting the hand, wrist and elbow as well as bone and soft tissue trauma in the upper extremity.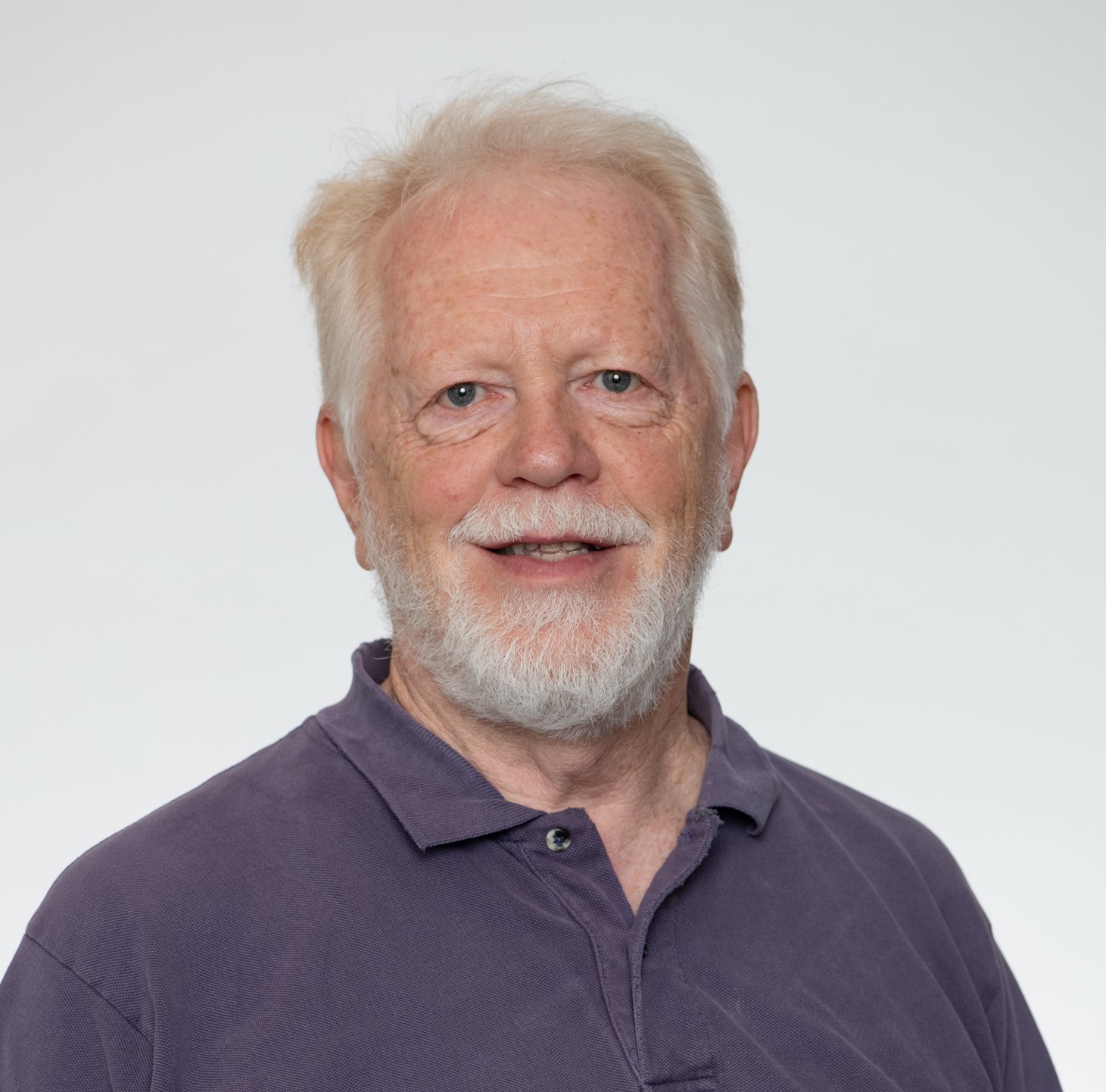 GREG HURD, LMT
Director of Career Development, Bancroft School of Massage Therapy
Greg Hurd has been a massage therapist since 1984 and still practices on a regular basis. He is the Director of Career Development for Bancroft School of Massage Therapy, Worcester, MA, where he has taught a variety of subjects and is the Director for the school's clinic. He's been active in the American Massage Therapy Association (AMTA) for several years, currently serving as the Chair for the Government Relations Committee and had served as President of the AMTA MA Chapter for 4 years. He has served a Delegate to AMTA national conventions, served on a variety of committees. He was also the co-chair of the 2011 AMTA New England Regional Conference and has taught at several State AMTA Chapters and for the AMTA National Convention in 2016. Greg has been published in Massage Magazine, both the printed magazine and in special website features. He has completed hundreds of hours of continuing education including myofascial therapy, Lomi Lomi, neuromuscular therapy, and deep Swedish. Greg has been actively involved with massage from many different perspectives for over 3 decades. Greg is a Board Certified Massage Therapist and is an Approved Continuing Education Provider #832 through the National Certification Board for Therapeutic Massage & Bodywork (NCBTMB).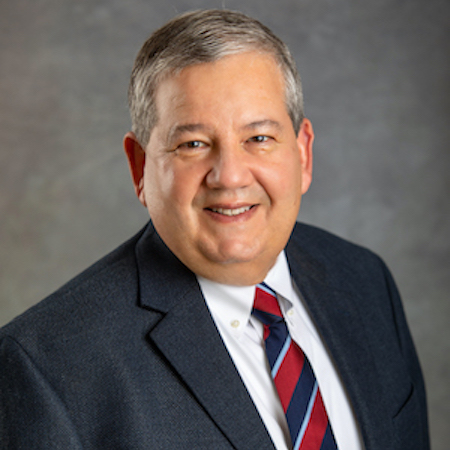 JERROLD KAPLAN, MD
Medical Director, Outpatient & Workers' Compensation Services, Gaylord Specialty Healthcare
Dr. Kaplan is the Medical Director of Outpatient and Workers' Compensation at Gaylord Hospital in Wallingford, CT. He has served as a member of the State of CT Workers' Compensation Medical Advisory Board for over 20 years. Dr. Kaplan received his undergraduate and medical degrees from the University of Pennsylvania. He did his internship at Cambridge Hospital an affiliate of Harvard Medical School and then his residency and chief residency in Physical Medicine and Rehabilitation at Columbia Presbyterian Medical Center in NY. He is board certified in Physical Medicine and Rehabilitation. Dr. Kaplan is an Assistant Clinical Professor at Yale and the University of Connecticut Medical School. Dr. Kaplan specializes in diagnosing and treating conditions that have resulted in a patient's loss of function. His singular goal: "to help people enjoy life again." Dr. Kaplan has served on the American Academy of Physical Medicine and Rehabilitation collaborative to develop national guidelines for long-COVID patients. Gaylord's interdisciplinary COVID rehabilitation and recovery program is among 40 nationally recognized centers. He has been a practicing physician in Connecticut since 1992.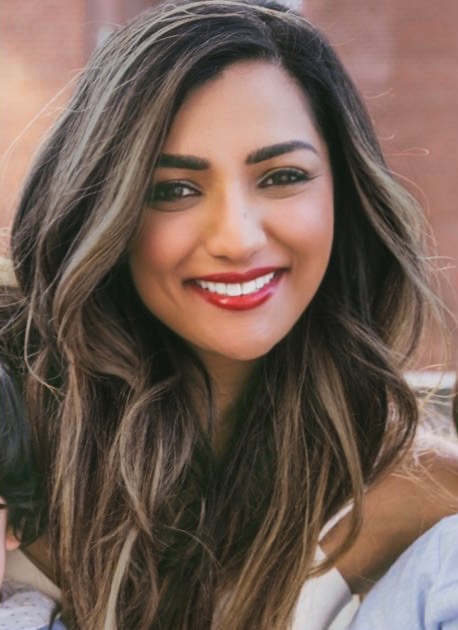 IBTEHAL KIMAWI, MD
Assistant Professor of Physical Medicine & Rehab, Interventional Spine & MSK, Department of Orthopedic Surgery, Boston University School of Medicine - Boston Medical Center
Ibtehal Kimawi, MD completed residency in Physical Medicine and Rehabilitation at Montefiore Medical Center followed by fellowship training in Interventional Spine and Musculoskeletal Medicine. She recently Joined Boston Medical Center as an Assistant Professor of Physical Medicine and Rehabilitation with a goal of establishing a multidisciplinary Arthritis program under the department of Orthopedics surgery. Dr.Kimawi has a special interests in interventional pain and sports managment.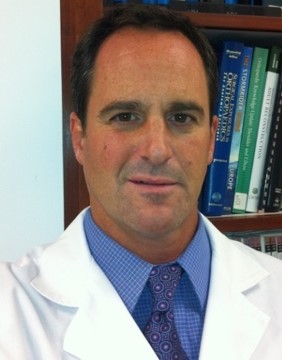 HERVEY L. KIMBALL, MD, MS
Orthopedic Hand Surgeon, New England Baptist Hospital, Boston Sports and Shoulder
Dr. Kimball joined the New England Baptist Hospital in 2001 as an orthopedic hand surgeon. During this time he was a staff member of the Occupational Medicine Center. Dr. Kimball is a board certified member of the American Academy of Orthopaedic Surgeons. He completed a Hand and Microvascular Surgery fellowship following residency and has a Subspecialty Certificate in Surgery of the Hand. Dr. Kimball is a clinical assistant professor in the Tufts Medical Center – New England Baptist combined hand fellowship. In addition, he is active in regional and national hand surgery societies.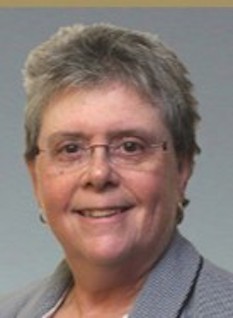 Deborah G. Kohl
Partner, Law Offices of Deborah G. Kohl
Deborah G. Kohl is an attorney concentrating in the areas of workers' compensation and disability law. She has been in practice for over 30 years with an office in Fall River, MA. She is a graduate of the University of Rhode Island and Northeastern University School of Law. She is a frequent lecturer and author on workers' compensation law. She is the editor of MA. Workers' Compensation Sourcebook and Citator (2013,2014). She is the co-editor of Lexis Nexis Practice Guide: Massachusetts Workers' Compensation. She is a fellow and past President of the College of Workers' Compensation Lawyers and has been elected as a member of NASI (National Academy of Social Insurance.) She has served as Chair of the AAJ Lawyer's Workers' Compensation Section and as President of Workers Injury Law and Advocacy Group (WILG). She currently serves as a member of the WILG board and as a Vice President of the TIPS WC Section. She is on the Board of MATA and is the chair of the MBA WC Section.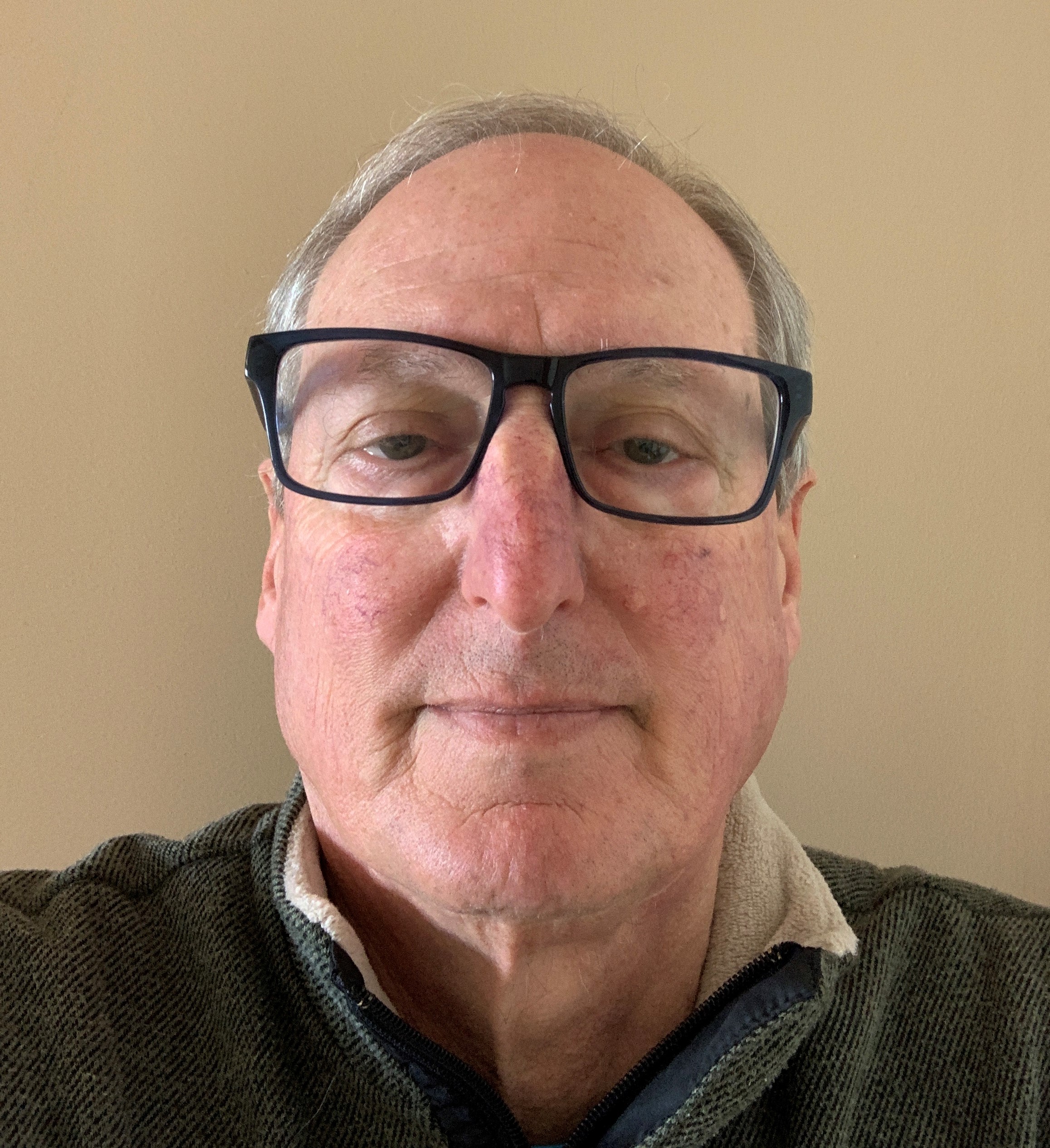 HON. ROGER LEWENBERG, RET.
Mediator, LewenbergMediation.com
Hon. Roger S. Lewenberg, Ret. Is a graduate of Suffolk University Law School. He practiced law concentrating on representation of injured workers. He was an Administrative Judge at the DIA from 1998 to 2016 when he retired. Judge Lewenberg conducts a mediation practice concentrating on assisting parties resolve complex workers' compensation claims.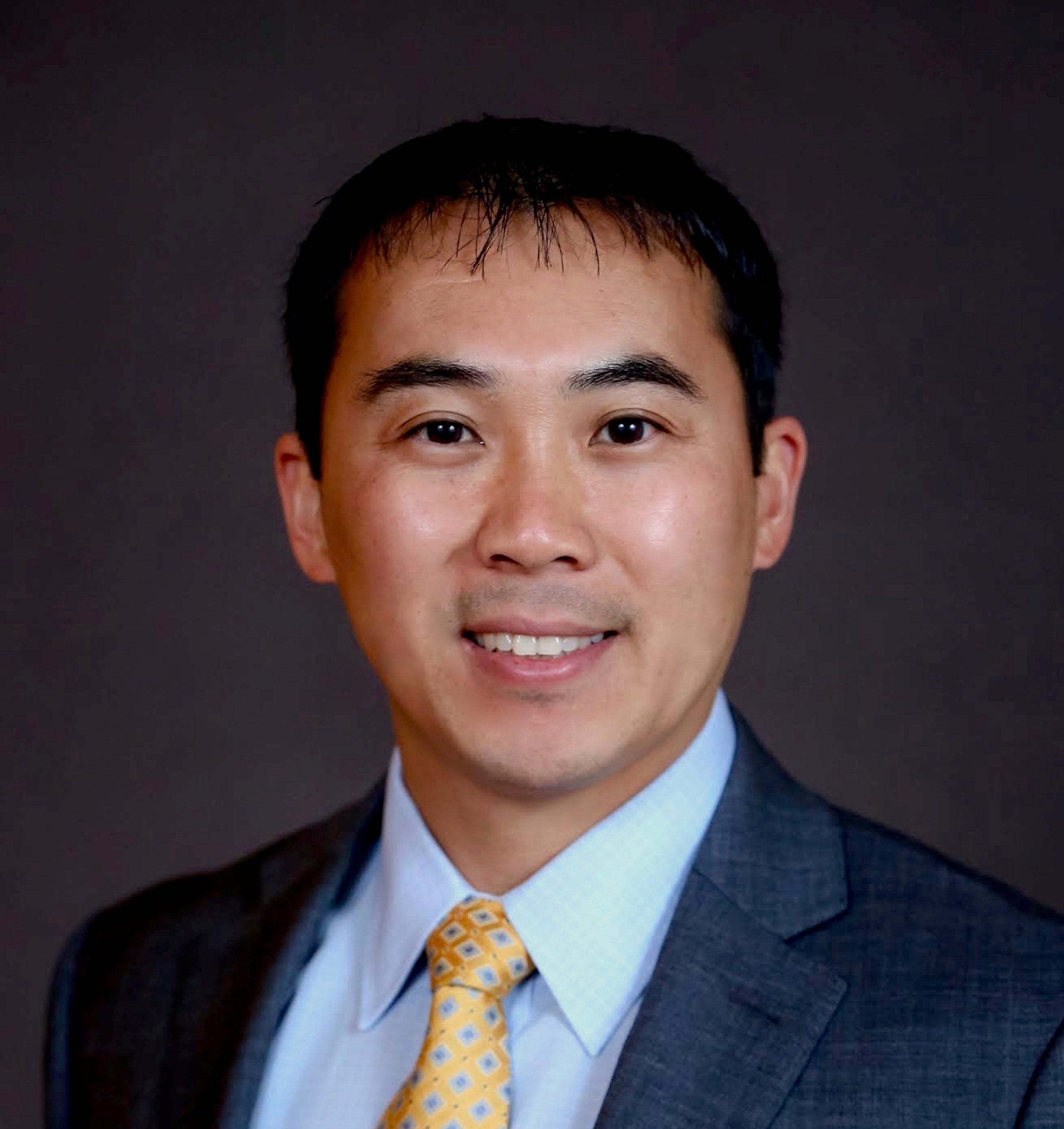 XINNING LI, MD, FAOA, FAAOS
Assoc. Prof., Sports Medicine & Shoulder Surgery, Boston University School of Medicine - Boston Medical Center
Dr. Xinning Li, Assistant Professor of Orthopaedic Surgery at the Boston University School of Medicine and Team Physician for the Boston University athletics, has a strong clinical interest in both Sports Medicine and Shoulder & Elbow surgery. Dr. Li completed his first fellowship in Sports Medicine at the prestigious Hospital for Special Surgery in New York City, a world-renowned sports medicine fellowship program and the #1 ranked orthopaedic hospital in the United States. During his fellowship, Dr. Li worked with many experts in the field of sports medicine and served as the assistant team physician for the New York Mets professional baseball team. Additionally, he has also provided medical care to several high school and collegiate teams throughout his residency and fellowship training. After his sports medicine fellowship, Dr. Li completed a second fellowship in Shoulder & Elbow surgery at the Harvard Medical School (Massachusetts General and Brigham & Women's Hospital). During this time, Dr. Li spent additional time traveling to France to work closely with two world-renowned shoulder surgeons, Dr. Laurent Lafosse (Annecy) and Dr. Gilles Walch (Lyon) to further advance his training in complex arthroscopic shoulder surgeries and open shoulder reconstruction.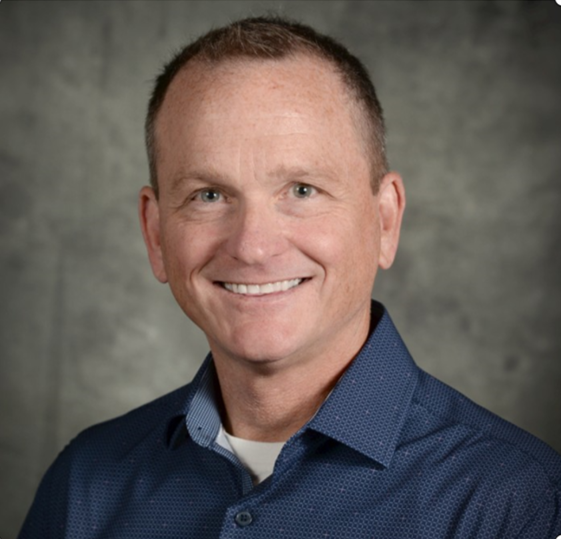 PAUL MACY, MS, CPO
Owner, Macy O&P LLC
Paul Macy is Certified Prosthetist and Orthotist who has practiced for about 28 years. Paul is certified in all manner and technologies of orthotic and prosthetic systems and practices delivering state of the art devices to his patients. He has treated patients who have been injured, have chronic onset diagnoses, congenital deformities or limb loss and treated VA patients, pediatrics, adults, geriatrics, and all manner of mentally and/or physically challenged patients needing help to move, heal or become more stable. Paul was a Manager for Hanger Prosthetics and Orthotics for 10 years and then a Partner for another larger regional O&P company for another 10 years prior to opening his own practice in 2017. He has an MS in Mechanical Engineering and was an engineer prior to entering orthotics and prosthetics and has a wealth of knowledge in Cad/Cam design and 3D printing. Paul specializes in the application of state-of-the-art 3D printed orthoses and prosthetics. He and his colleagues treat patients in need of custom orthotics and prosthetics including prosthetic limbs for lower and upper extremities as well as all manner of orthoses such as scoliosis, ankle foot orthoses, knee orthoses, upper limb bracing and spinal orthoses. He has lectured for orthotics and prosthetics educational programs and nationally at O&P conferences. Paul is passionate about custom care and treating each patient individually though a Clinic Team approach whenever possible, working with prescribing physicians, physical and occupational therapists, case workers, family and of course the patient. Paul's motto and the company symbol is the snowflake which reminds us that no 2 snowflakes (like no 2 patients) are alike. Paul's company motto is "custom care with you in mind".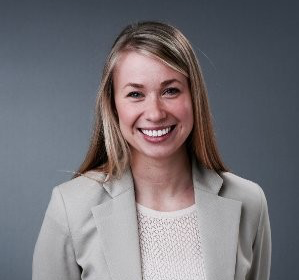 BRITTANY McKENNA, MS, CRC, CVE
Vocational Counselor & Evaluator, Vermont Vocational Services
Brit McKenna is a certified vocational counselor and evaluator with over 10 years of experience. She is the co-owner of Vermont Vocational Services, and an adjunct professor at the University of Vermont. Brit has experience working with public Vocational Rehabilitation Services in Vermont and Minnesota, and with a national insurance company. She is passionate about communication, multidisciplinary collaboration, and adaptive sports.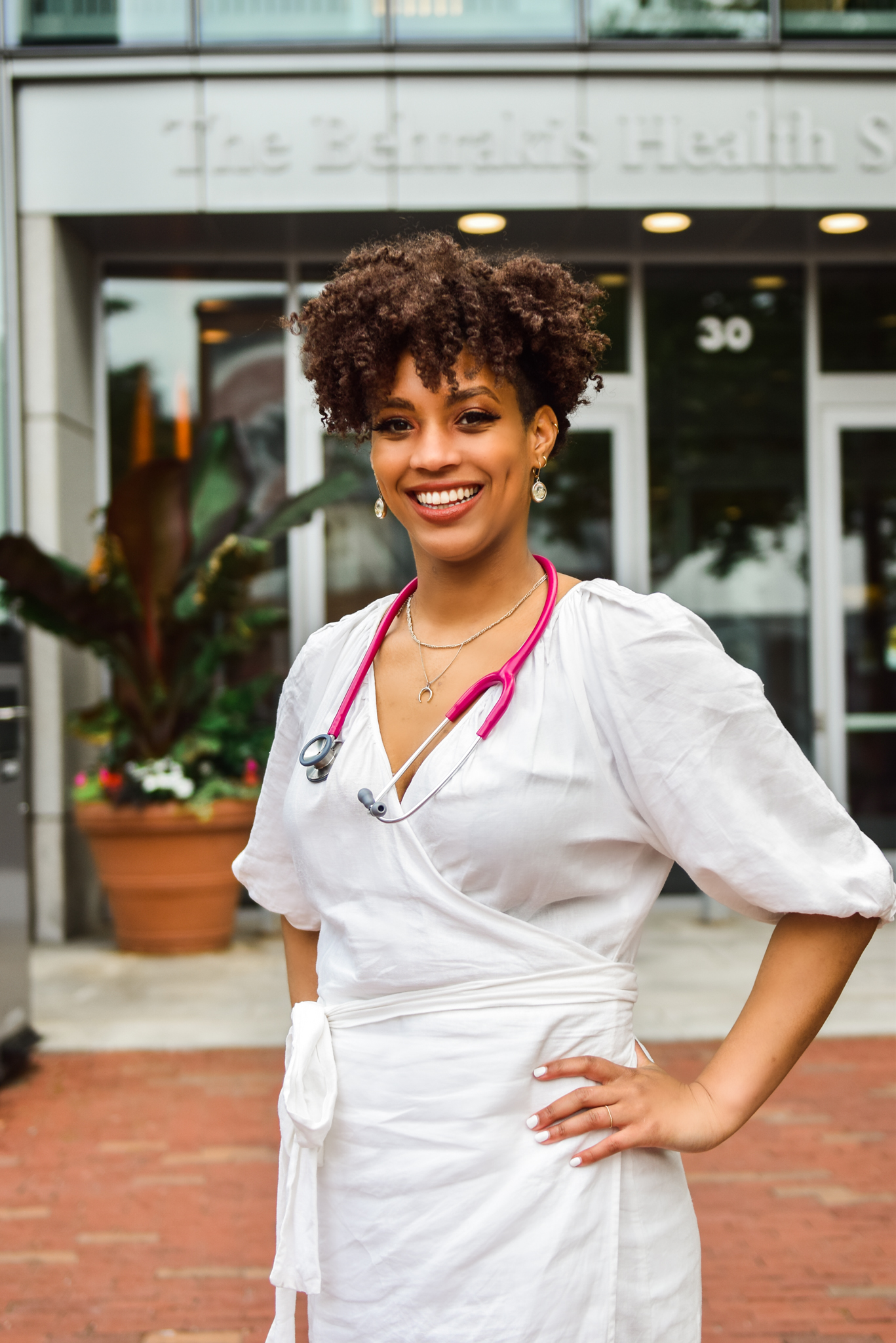 COURTNEY McKENZIE, PT, DPT
Physical Therapist, Outpatient Rehabilitative Services, PT/OT, Boston Medical Center
Courtney McKenzie is a licensed Physical Therapist at Boston Medical Center Outpatient Center in Hyde Park. She is a Doctor of Physical Therapy who has been working with BMC for 6 months at her first job as a new graduate with previous experience as a rehab aide for BMC for 5 months. She is passionate about patient centered care as well as maintaining evidence based practice throughout her career. She has professional experience in orthopedic physical therapy amongst a varied patient population of age, race and socioeconomic background.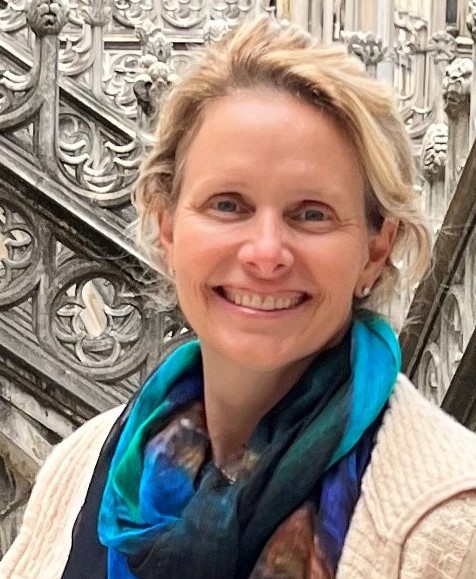 KENDRA McKINLEY, CPC, COSC
President, DBI Medical Billing and Consulting
Kendra McKinley is President of DBI Medical Billing and Consulting, a medical billing and consulting firm that specializes in surgical medical practices. Kendra has over 27 years of experience in complex reimbursement and coding, and consults and presents nationally on coding, reimbursement, audits, A/R management, contract negotiations, medical practice operations, compliance, and financial reporting. In addition to her medical management and consulting work, her experience includes sales management and consulting for Fortune 500 companies. Kendra earned a BS in Political Science from University of Vermont, and a Master of Science in Management degree from Boston University, and is recognized as a Certified Professional Coder (CPC) and Certified Orthopaedic Surgery Coder (COSC) with the American Academy of Professional Coders.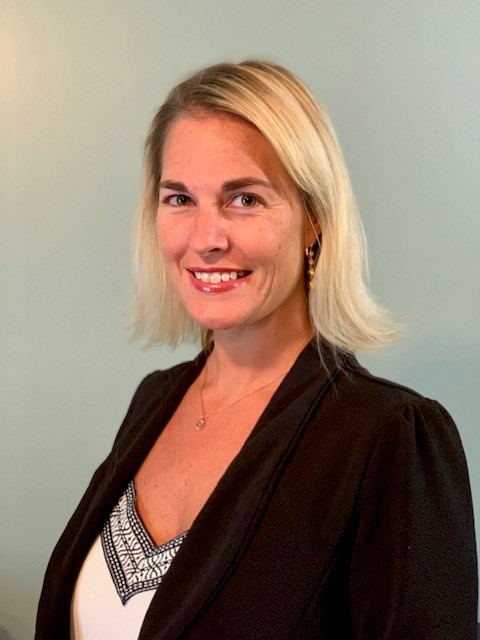 COLLEEN MEDLIN, PT, DPT, CEAS, CIPS
Director of Workers Compensation, Professional Physical Therapy
Colleen Medlin, PT, DPT, CEAS, CIPS received her Bachelor of Health Science, Master's in Physical Therapy, and Doctorate in Physical Therapy degrees from Misericordia University. She had multiple experiences as a successful Facility Director prior to assuming a Multi-Site Director role in Maryland while with Physiotherapy Associates.
During Colleen's clinical and operations career trajectory, she became certified to perform Functional Capacity Evaluations, a Certified Ergonomic Assessment Specialist, a Certified Injury Prevention Specialist, and honed her academic focus on workers' compensation and work rehabilitation. As Colleen performed these services and built relationships with referrals sources and payors, she became recognized as a leader in this field and transitioned to a role of Regional Workers' Compensation Clinical Specialist with Physiotherapy Associates. Based on multiple requests for her expertise, Colleen also founded CAM Peer Review, LLC to perform utilization review of Physical Therapy treatment, medical necessity, and billing. Colleen assumed the role of Regional Director of Work Strategies after Physiotherapy Associates was acquired by Select Medical and increased her focus on payor relations, including managing the relationships with the various networks in the industry. She was then hired by Phoenix Rehabilitation as Director of Clinical Operations for Workplace Health and Workers' Compensation. This expanded her knowledge into occupational medicine and expanding her focus on working with employers and reducing OSHA recordables. Colleen now works as the Director of Workers' Compensation Clinical Services for Professional PT. Her focus is on providing a comprehensive workers' compensation program clinically, to meet the needs of the employer, physician, case manager, and insurance company. She also works with employers to help evaluate and manage their injuries and safety in the work place.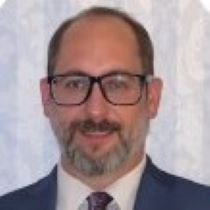 DAVID MICHELS, ESQ.
Assistant General Counsel , Department of Industrial Accidents & Workers' Compensation Trust Fund; Counsel to the Massachusetts Health Care Services Board
David Michels is currently in his thirteenth year of practice as a Massachusetts attorney with a focus on workers' compensation law. He has spent that entire time with the Department of Industrial Accidents (DIA) and Workers' Compensation Trust Fund (WCTF), working to provide access to benefits and care for the injured workers of Massachusetts. In addition to working in virtually every area of workers' compensation law, David's areas of expertise include tort law, contract law, administrative law, and collections law. In his role as Assistant General Counsel for the DIA, David has appeared in the DIA's administrative courts as well as District and Superior Courts throughout Massachusetts. David's currently primarily responsible for civil recoveries from uninsured employers, but other duties include being the lead for the DIA's Strategic Sourcing Team, administration and stewardship of the Special Polaroid Fund, and providing expertise related to asset research and recovery. David has also spent the last six years as Counsel to the Massachusetts Health Care Services Board. David provides legal research and guidance to the Board depending on their needs, coordinates and attends the Boards committee and subcommittee meetings, and coordinates with outside stakeholders at the Board's direction. David assists the Board in accomplishing their statutory duties which include the original drafting, maintenance, and revision to the Utilization Review Guidelines for Massachusetts. David has spoken in various professional settings on workers' compensation law with a emphasis on creating access to care through those presentations and discussions. He has also done pro bono work which includes providing limited legal assistance through Massachusetts Legal Answers Online, and has been working with several groups in hopes of assisting them access grants from the newly formed Massachusetts Opioid Recovery and Remediation Fund. David first came to Boston to attend Boston College undergraduate work. He completed his Juris Doctorate at Suffolk University Law School and his Masters of Business Administration at Suffolk University Sawyer business school. His work has created a true passion for using his expertise to create positive change in the community and specifically to improve the lives of injured workers. He currently lives on the North Shore with his wife Vanessa and 5-year-old-son Milo.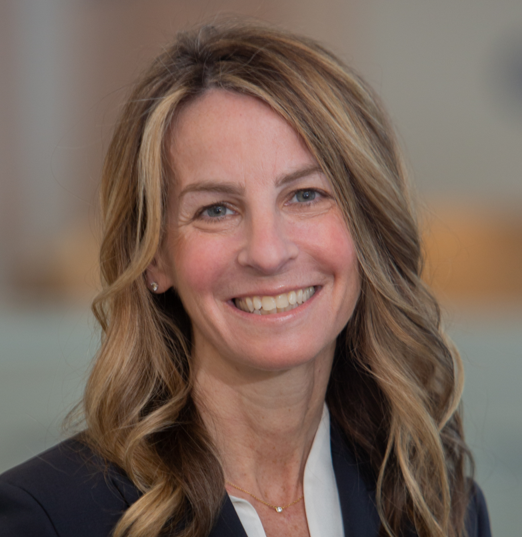 Suzanne L. Miller, MD
Sports Medicine Orthopedic Surgeon, Boston Sports & Shoulder, New Englad Baptist Hospital
Dr. Miller completed her medical school and her residency training at the Mount Sinai Hospital in New York, followed by a sports medicine fellowship at The University of Pittsburgh. She has a Master's Degree from Columbia University in Exercise Physiology. Dr. Miller is Board Certified and holds a Subspecialty Certificate in Orthopaedic Sports Medicine. She serves as an Assistant Clinical Professor at Tufts University School of Medicine and she is an active member of multiple academic societies, including the American Academy of Orthopaedic Surgeons (AAOS), American Orthopaedic Society for Sports Medicine (AOSSM), Arthroscopy Association of North America (AANA), and the American Shoulder and Elbow Surgeons (ASES).
Edward Moriarty, Jr., Esq.
Senior Partner, Moriarty & Associates, P.C.
EDWARD M. MORIARTY, JR. is a senior partner at Moriarty, Shay & Associates, P.C., Wakefield, MA. He graduated magna cum laude from Northeastern University with a major in political science in 1976. He received his J.D. from Temple University Law School in 1979 where he was executive editor of The Jurist. Mr. Moriarty has been representing the interests of insurers, self-insurers, and self-insurance groups at the Department of Industrial Accidents for 36 years. Mr. Moriarty has participated in numerous continuing legal education programs for bar associations and the insurance industry. He is a member of the Massachusetts Bar Association, The Massachusetts Coalition for Occupational Safety and Health, The Council on Litigation Management, and the Mass Bar Foundation IOLTA Program. Mr. Moriarty is A/V rated Martindale Hubbell 2016. He is listed in the 2016 Martindale Hubbell Register of Preeminent Lawyers, Boston's Top Rated Lawyers, 2015, Edition (October 2015), and is a Fellow of The College of Workers' Compensation Lawyers, Class of 2015.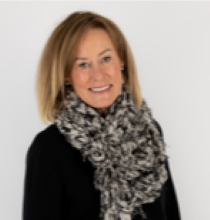 Elizabeth Tucker O'Day, MS, MSPT
Director, Return to Work Services, VT RETAIN
Tucker O'Day is Director of Return to Work Services with VT RETAIN. Tucker was trained as a physical therapist specializing in orthopedics and worked in outpatient physical therapy at Massachusetts General Hospital often treating work-related injuries. Tucker transitioned to injury prevention where she established the first ergonomics program at Mass Brigham serving 60,000 employees located in and around Greater Boston. Since her role with Mass Brigham, Tucker has worked with a Massachusetts based workers' compensation carrier where she was responsible for supporting their largest healthcare and human services clients across New England and for Boston Children's Hospital where she established ergonomics services focused on using a participatory approach. Tucker has over 20 years of experience in occupational health and is currently with VT RETAIN where she is involved in using social determinants of health and developing a multi-disciplinary approach to support individuals struggling to stay or return to work due to physical and/or mental health conditions. In her free time, Tucker enjoys all things outdoors in VT, painting custom artwork for friends and spending time with her husband and two dogs.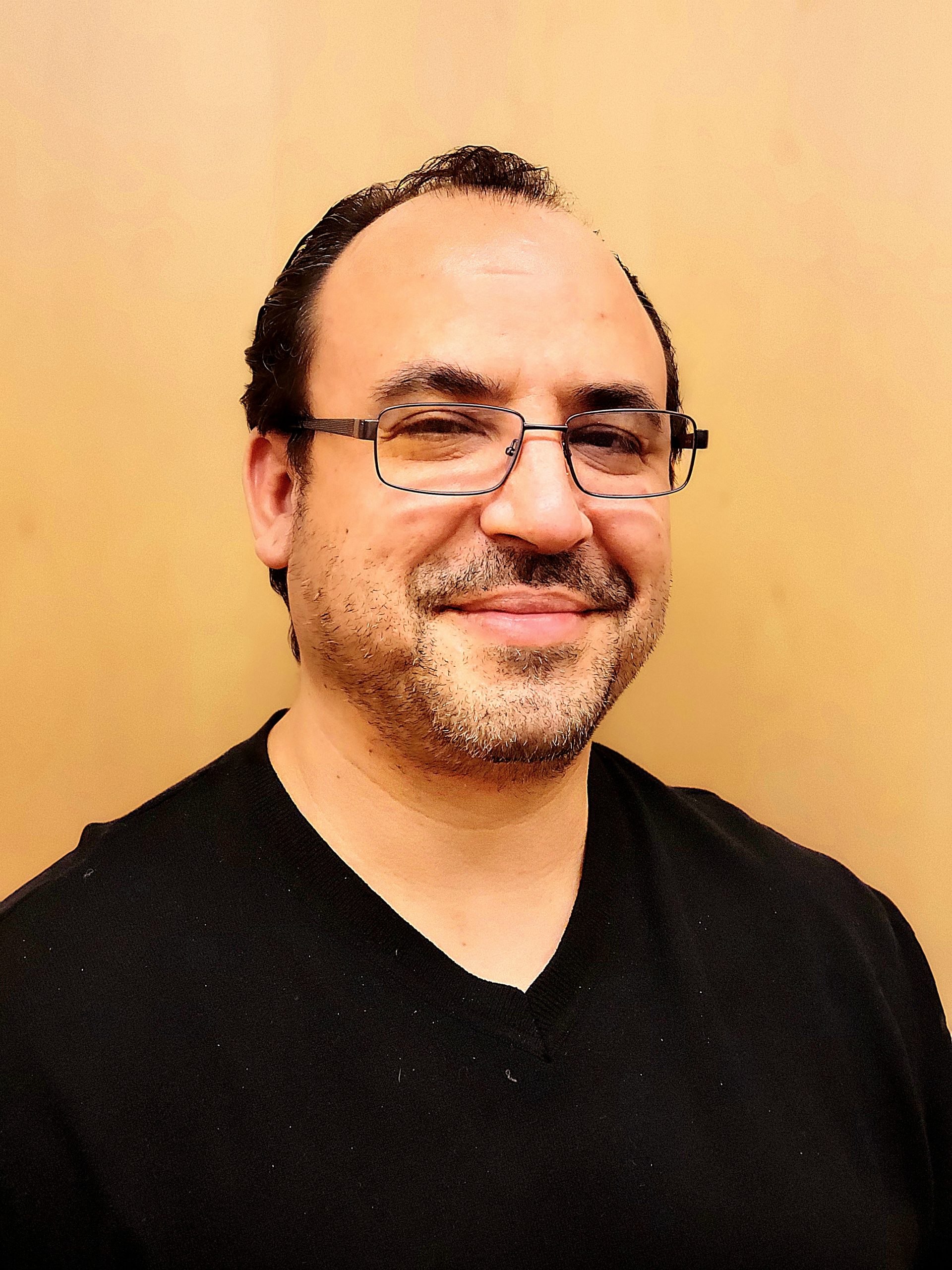 LUIS PACHECO, OS,MT,PTA
Physical Therapist Assistant, Orthopedic Certification, Massage Therapist, Department Rehab Therapies, Boston Medical Center
Luis Pacheco is a Physical Therapist Assistant in the Department Rehab Therapies at Boston Medical Center. He has 24 years' experience in the Physical Therapy field and has worked at Boston Medical Center for the last nine at two different outpatient locations. He attained his associates degree as a PTA from the Massachusetts Bay Community College. Luis excels at treating patients with various complex orthopedic injuries, mentoring less experienced staff and has provided evidenced-based clinical training to many PTA students over his career. Early in his career, he worked at an Outpatient PT clinic treating workers' comp injuries. During this time, he developed a passion for orthopedics and work injuries. Luis holds certificates as an Orthopedic Specialist from the Nxt Gen Institute and as a Manual therapist from the Bancroft School of Massage Therapy. With many different approaches and treatment methods in his tool belt, Luis is able to provide the optimal care that any number of patients may require.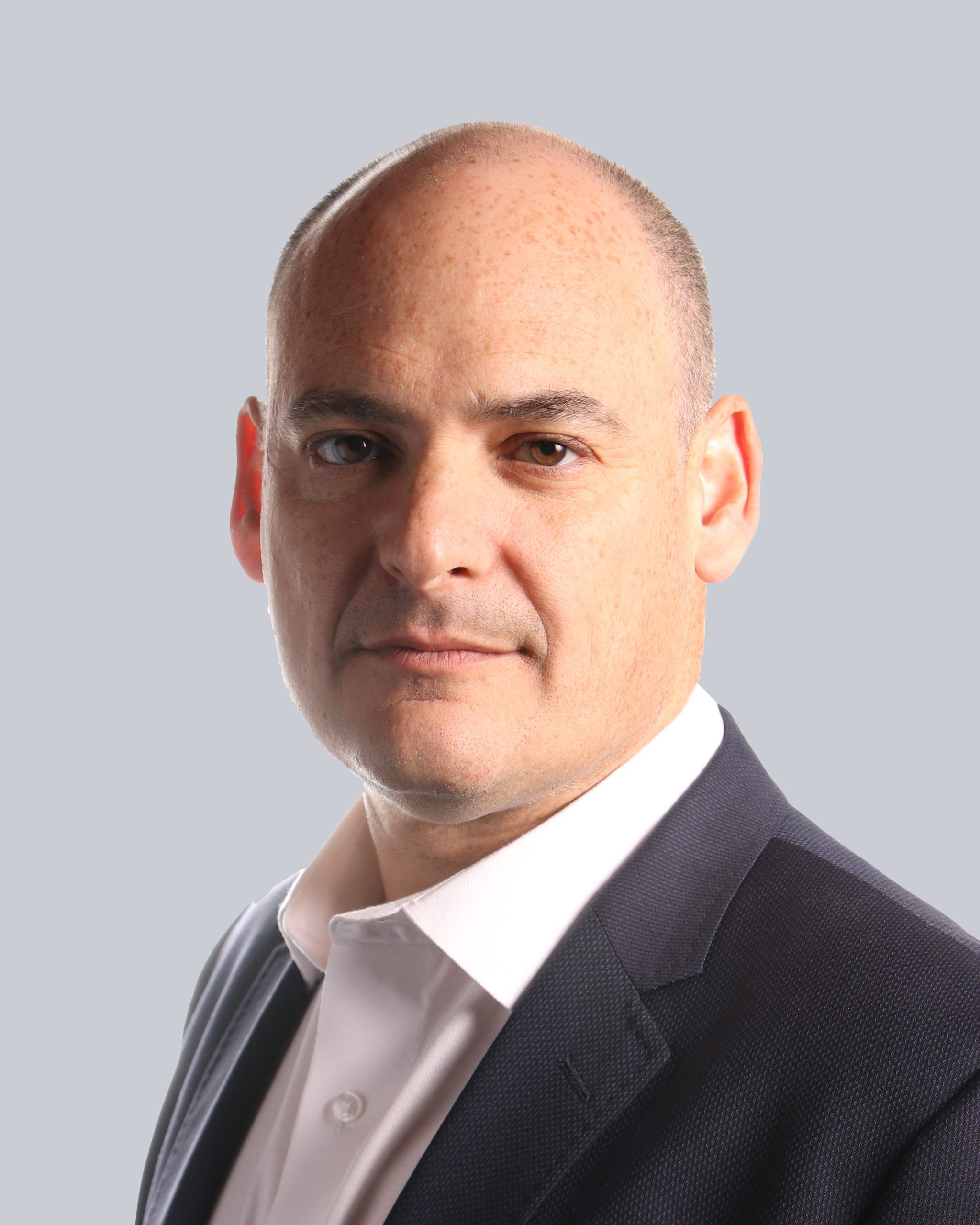 JUDSON PIERCE, ESQ.
Attorney at Pierce, Pierce & Napolitano
Judson is a principal at the law firm of Pierce, Pierce & Napolitano in Salem, MA concentrating in representing injured workers at the Department of Industrial Accidents. He is a graduate of Vassar College and Suffolk University Law School. Mr. Pierce is a member of the MBA, MATA, AAJ and WILG and frequently speaks at legal education events. He is a cohost of a monthly podcast called "Workers Comp Matters" on the Legal Talk Network. Jud lives in Arlington with his wife and children and loves theater, music and Boston sports.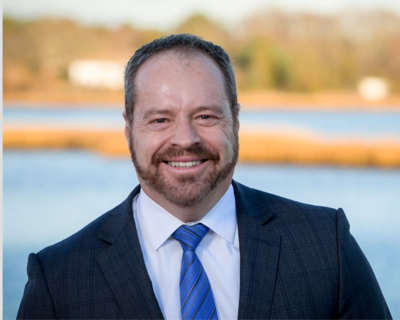 Michael Ready, Esq.
Partner, Ready, Kiernan & McNally, LLP
Michael Ready is a partner at Ready, Kiernan & McNally, LLP in Wareham and New Bedford, Massachusetts. He and his firm concentrate in workers' compensation andpersonal injury matters. Mr. Ready is a summa cum laude graduate of Assumption College in Worcester, Massachusetts and a cum laude graduate of the New England School of Law. Prior to forming Ready, Kiernan & McNally, LLP, Mr. Ready was a partner at Morrison Mahoney, LLP and ran the firm's Raynham and Fall River offices. He is admitted to practice law in the Commonwealth of Massachusetts and is a member of the Plymouth County Bar Association and Massachusetts Bar Association. Mr. Ready served as the Co-Chairman of the Massachusetts Bar Association Workers' CompensationPractice Group from 2002-2005. He served as President of the Plymouth County Bar Association, the oldest Bar Association in America, and is a Member of the Massachusetts Bar Association House of Delegates. He has also been appointed to serve on the Joint Bar Committee on Judicial Appointments for the Commonwealth of Massachusetts. He is also a Member of the Board of Directors of South Coastal CountiesLegal Services Corporation, a non-profit corporation which provides free civil legal services to low-income and elderly residents of our communities. He has been selected for inclusion in The Best Lawyers in America annually since 2007. He is the Co-Author of the LexisNexis Practice Guide-Massachusetts Workers' Compensation, published in 2014.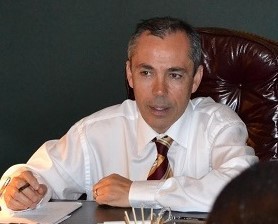 GONCALO REGO, ESQ.
Law Offices of G. M. Rego
Attorney Rego graduated from the University of Massachusetts, Dartmouth in 1985 and New England School of Law in 1990. Attorney Rego has practiced before numerous administrative agencies, District Court, Superior Court, Appeals Court and Federal Court. Attorney Rego concentrates in the areas of personal injury, workers' compensation law, social security disability benefits and employment discrimination. In addition to his law practice, Attorney Rego has hosted a local television program for the past fifteen years dealing with legal topics and issues. He is also the author of a weekly column featured in a local newspaper. Attorney Rego speaks fluent Portuguese.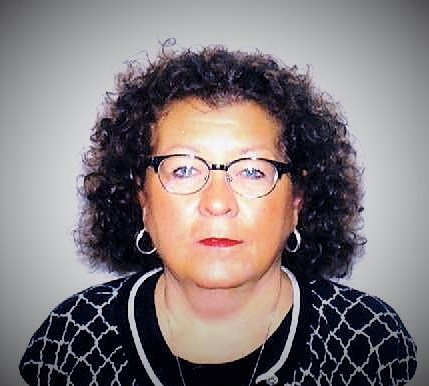 Catherine L. Reno, RN, BSN, MBA, CCM
Workers Compensation Case Manager
Catherine is the Sole Proprietor of Reno Associates, providing Medical Case Management/Medical Auditing Services. Catherine is an experienced Workers Compensation Case Manager with over 25 years experience working for both National and small insurance companies optimizing injured workers back to optimal functional capacity with a focus on appropriate return to work goals. Areas of expertise including Traumatic Brain Injuries; Burns; Amputations; Catastrophic Surgical and Orthopedic Trauma along with Opiate Weaning interventions.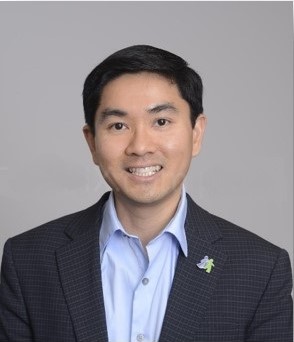 Kenji Saito, MD, JD, FACOEM
President and Chief Science and Medical Officer, LiveWell WorkWell, a MedLaw company
Dr. Saito is board certified in preventive medicine with specialty training in occupational and environmental medicine. Following graduation from the University of Pennsylvania, he went on to complete a six-year medical and law dual degree program. He continues to apply his medicolegal background and leadership aptitude on the next President of the American College of Occupational and Environmental Medicine (ACOEM) and Past-President of the New England College of Occupational and Environmental Medicine (NECOEM). He is also Delegate to the American Medical Association and part of the Founding Board Member for Kids' Chance of Maine, helping children of injured workers pursue educational or training beyond high school. Dr. Saito currently serves the Medical Leader for North America and Global Wellness at Procter and Gamble. He continues his academic endeavors as faculty at Harvard and UPenn, as Clinical Assistant Professor at Dartmouth Giesel College of Medicine, and Clinical Assistant Professor of Preventive Medicine at the University of New England.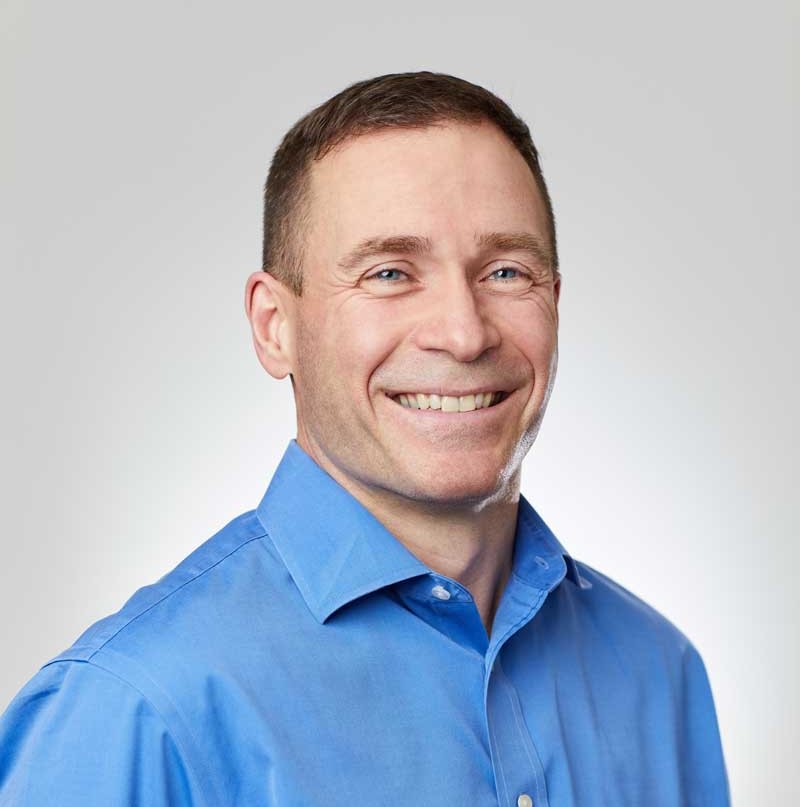 ANTHONY SCHENA, MD
Orthopedic Surgeon, Boston Orthopaedic & Spine and New England Baptist Hospital; Chief Medical Officer, Boston Celtics
Dr. Anthony Schena attended the University of Massachusetts Medical Center and then trained in the Combinded Orthopedic Residency at the University of Massachusetts Medical Center. In 2004 he completed his sports fellowship at the New England Baptist Hospital. He worked as a board certified orthopedic surgeon at St. Elizabeth's Medical Center for 2 years before joining Pro Sports Orthopedics in 2006. In 2020 Pro Sports merged with New England Orthopaedica and Spine to become Boston Orthopaedic and Spine. He has been an orthopedic consultant for MIT since 2006 and has taken care of Brandeis University, Merrimack College and Bentley University. In 2017, he became the team doctor and Chief Medical Officer for the Boston Celtics. Aside from handling sports injuries and issues, he also performs knee replacement surgery.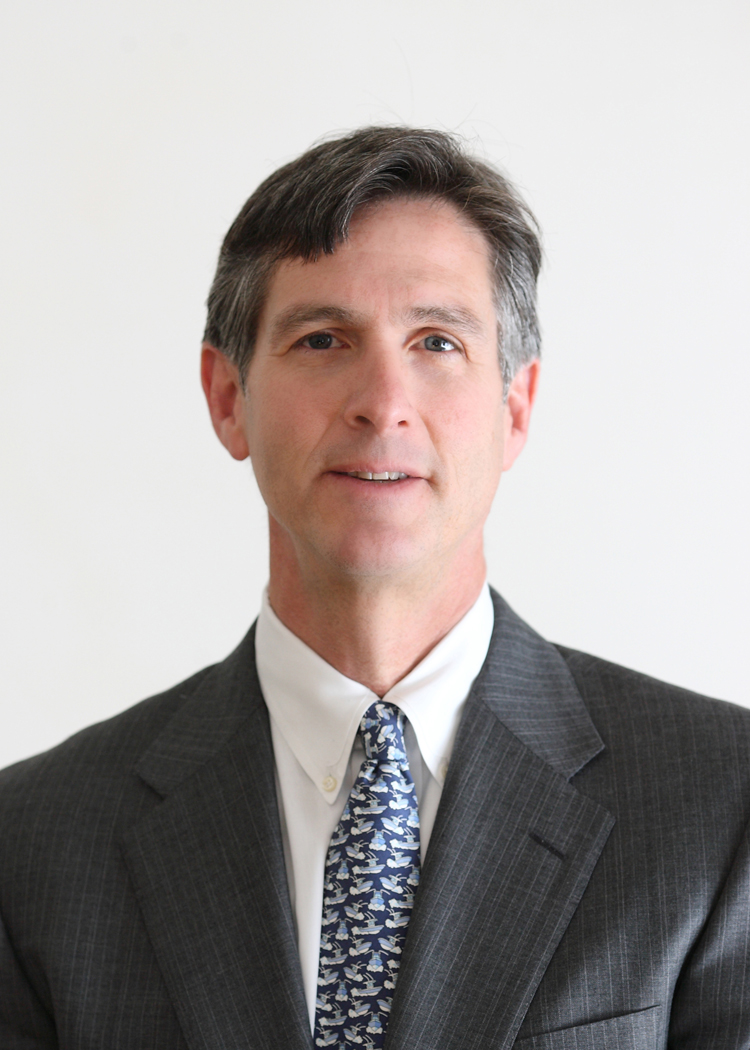 Buzz Schneider, Esq.
Principal, Law Offices of Martin B. Schneider
Buzz Schneider, Esq. is a graduate of the University of Maine and New England School of Law. He has represented numerous employers, insurers and self-insurers before the Massachusetts Department of Industrial Accidents, the Massachusetts Appeals Court, and the Supreme Judicial Court since 1983. Of particular importance is Mr. Schneider's knowledge of workers' compensation law which he acquired as a special assistant to the Massachusetts Assignment Collection Unit, and as a Law Clerk at the Department of Industrial Accidents from 1980 to 1983. In addition, he studied the federal disability system as a research associate for Congressman Thomas P. O'Neill, Jr., then, the House of Representatives Majority Leader. Mr. Schneider also has Superior Court jury trial experience defending general liability cases throughout the Commonwealth. Mr. Schneider has contributed to numerous publications and has been a panelist for several programs dealing with the Massachusetts Bar Association's Continuing Legal Education project concerning workers' compensation practice and procedure. In 2009 Mr. Schneider was elected to the American Bar Association's College of Workers' Compensation Lawyers. He was recognized by his peers as Lawyer of the Year in 2013 and 2015 – Best Lawyers New England Workers' Compensation.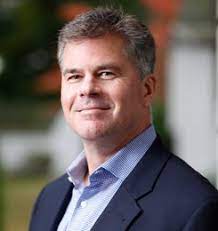 MARK P. SLOVENKAI, MD
Chief, Foot & Ankle Orthopaedic Surgery, New England Baptist Hospital
Dr. Slovenkai is a graduate of Albany Medical College, completed his orthopaedic residency at UMass Medical Center, and his fellowship in Foot and Ankle Surgery at the Medical College of Wisconsin. He has an academic appointment at Tufts School of Medicine and teaches residents and fellows.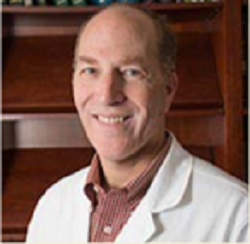 ANDREW STEIN, MD
Assistant Professor of Orthopedic Surgery, Boston University School of Medicine Chair of Hand Service, Boston Medical Center
Dr. Stein is an Assistant Professor at Boston University School of Medicine. After earning his medical degree from Cornell University Medical College, he complered his residency at St. Luke's Roosevelt Hospital Center and a hand surgery fellowship at Tuft's Combined Hand Fellowship in Switzerland. Dr. Stein has extensive experience in all aspects of hand surgery, including reconstructive surgery and trauma.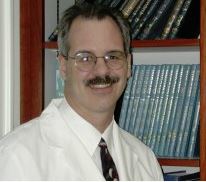 ANDREW TERRONO, MD
Chief of the Hand Surgery Service, New England Baptist Hospital; Co-director of the Tufts University Combined Hand Fellowship; Clinical Professor of Orthopaedic Surgery at Tufts University
Dr. Terrono is a hand surgeon and Chief of the Hand Surgery Service at the New England Baptist Hospital and co-director of the Tufts University Combined Hand Fellowship. He is Clinical Professor of Orthopaedic Surgery at Tufts University. He has lectured and written on many subjects including the injured worker.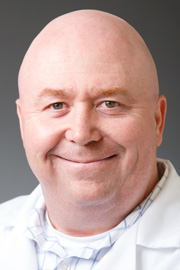 George Thomas Jr, MD, PhD
Remote Neurophysiologist, Neuromonitoring Associates
Dr. Thomas currently oversees and supervises intraoperative neuromonitoring studies with Neuromonitoring Associates. This role allows Dr. Thomas to provide important feedback to surgeons in real-time, allowing them to make important decision for their patients. Prior to coming to NMA, Dr. served as Co-Director of the Intraoperative Neuromonitoring program, Director of the Critical Care EEG program and Vice-Chair of Research at Dartmouth-Hitchcock Medical Center.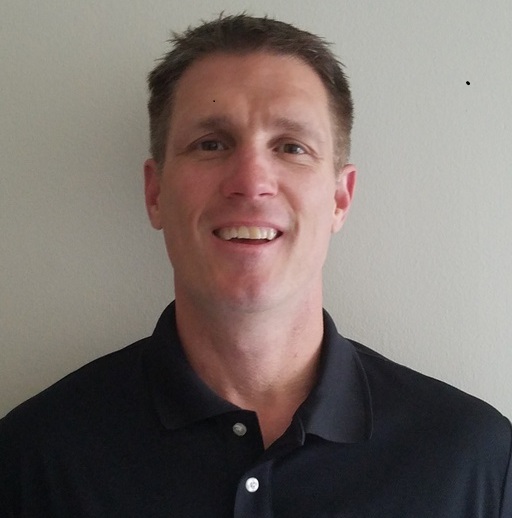 Mike VanAmberg, MA, LAT, ATC, CSCS, CEAS
Vice President of Operations, Work-Fit
Mike began his career with Work-Fit in 1993 and has spent his entire Athletic Training Career serving in a variety of roles. Currently as Vice President of Operations he oversees the Work-Fit business, strategic growth initiatives and customer accounts across the USA. He is a licensed Athletic Trainer with additional certifications as a Strength and Conditioning Specialist and Ergonomic Assessment Specialist. Mike is a past President of the Michigan Athletic Trainer's Society and has served on a NATA taskforce for the Industrial Setting of Athletic Training. Mike has extensive experience in new program start-ups, project & program management, and customer service. He has been instrumental in the development and implementation of common procedures throughout Work-Fit and integrating the Work-Fit Mission of "Making Health Personal", into client companies. In recent years, Mike's focus has been establishing partnerships that expand Work-Fit capabilities that provide additional value for customers such as virtual and wellness services. Mike earned a Bachelor of Science Degree in Sports Medicine and a Master of Arts degree in Organizational Management. He has also sharpened his Leadership Skills through Dale Carnegie Leadership Training. Mike resides in Troy Michigan with his wife and three children.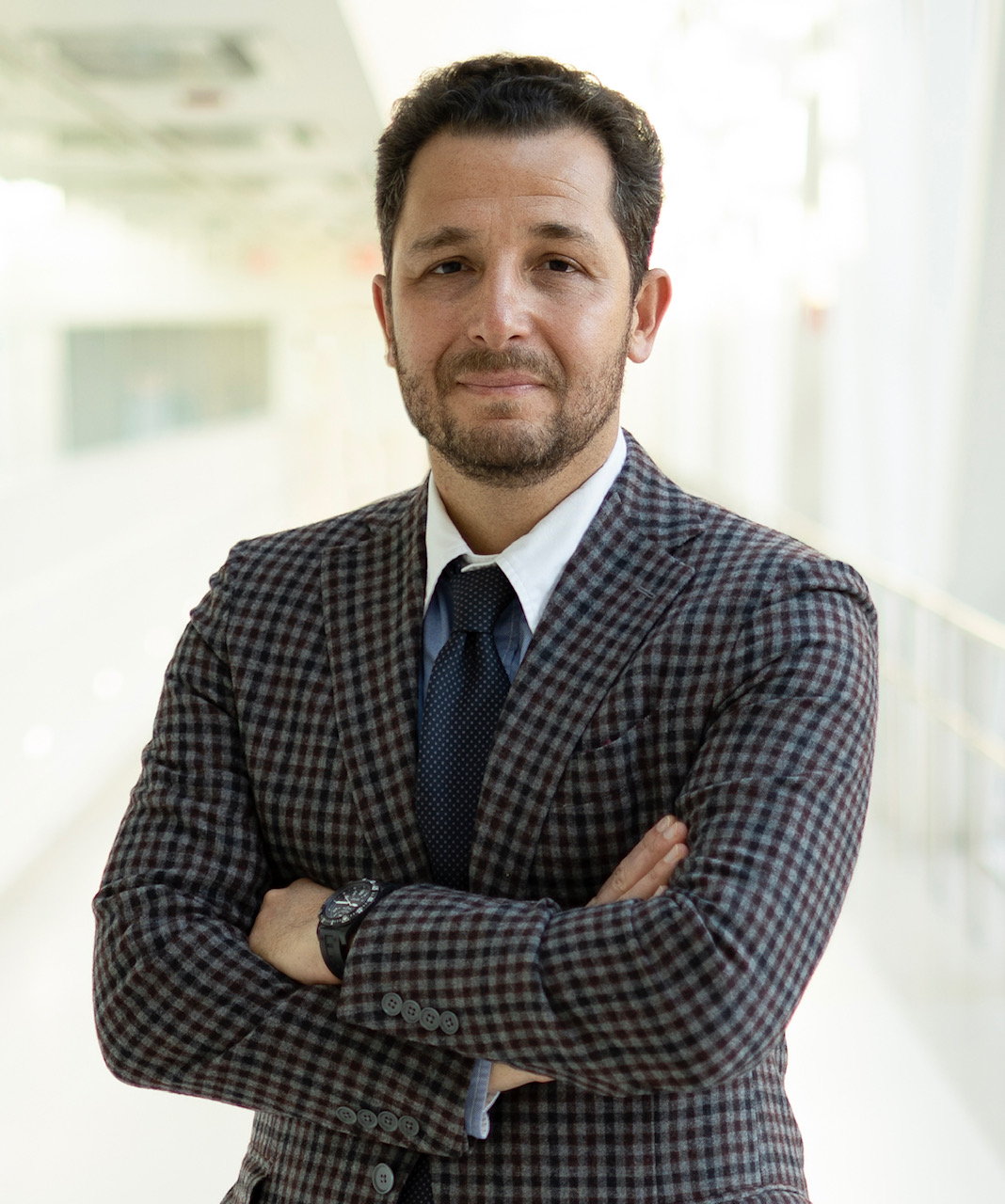 Eduard Vaynberg, MD
Director of Interventional Pain Management Clinic, Boston Medical Center, Attending Pain Management Physician at New England Baptist Hospital and Boston Outpatient Surgical Suites (BOSS), partner Anesthesia Associates of Massachusetts and New England Pain Management Consultants, Assistant Professor of Anesthesiology and Pain Management, Boston University School of Medicine
  Dr Eduard Vaynberg joined BMC as an attending physician in pain management and anesthesiology in 2005 and became a director of pain management at Boston Medical Center in 2010 developing a busy clinical practice focusing on interventional pain management and spinal cord stimulation. Dr Vaynberg also serves as a director of resident's rotation in pain management mentoring anesthesiology residents and medical students interested in pursuing a career in pain management. Dr Vaynberg tenure at Boston Medical Center started in 1996 as a medical student at Boston University School of Medicine after he graduated with honors and distinction from University of Illinois at Chicago majoring in biochemistry. After graduating from BU medical school Dr Vaynberg completed his anesthesia training and BOSTON Medical Center and pain management fellowship at Harvard/ Beth Israel Hospital. Before joining BU department of anesthesia full time Dr Vaynberg combined academic practice at BMC with busy private practices at New England Baptist Hospital and BOSTON Outpatient surgical suites. Dr Vaynberg has been nominated by his peers to Boston's Top physician list 2016-2020. Dr Vaynberg research interests center on spinal cord stimulation, injured workers care, and complex regional pain syndrome. He published several book chapters , multiple case reports, and gave multiple lectures on these topics.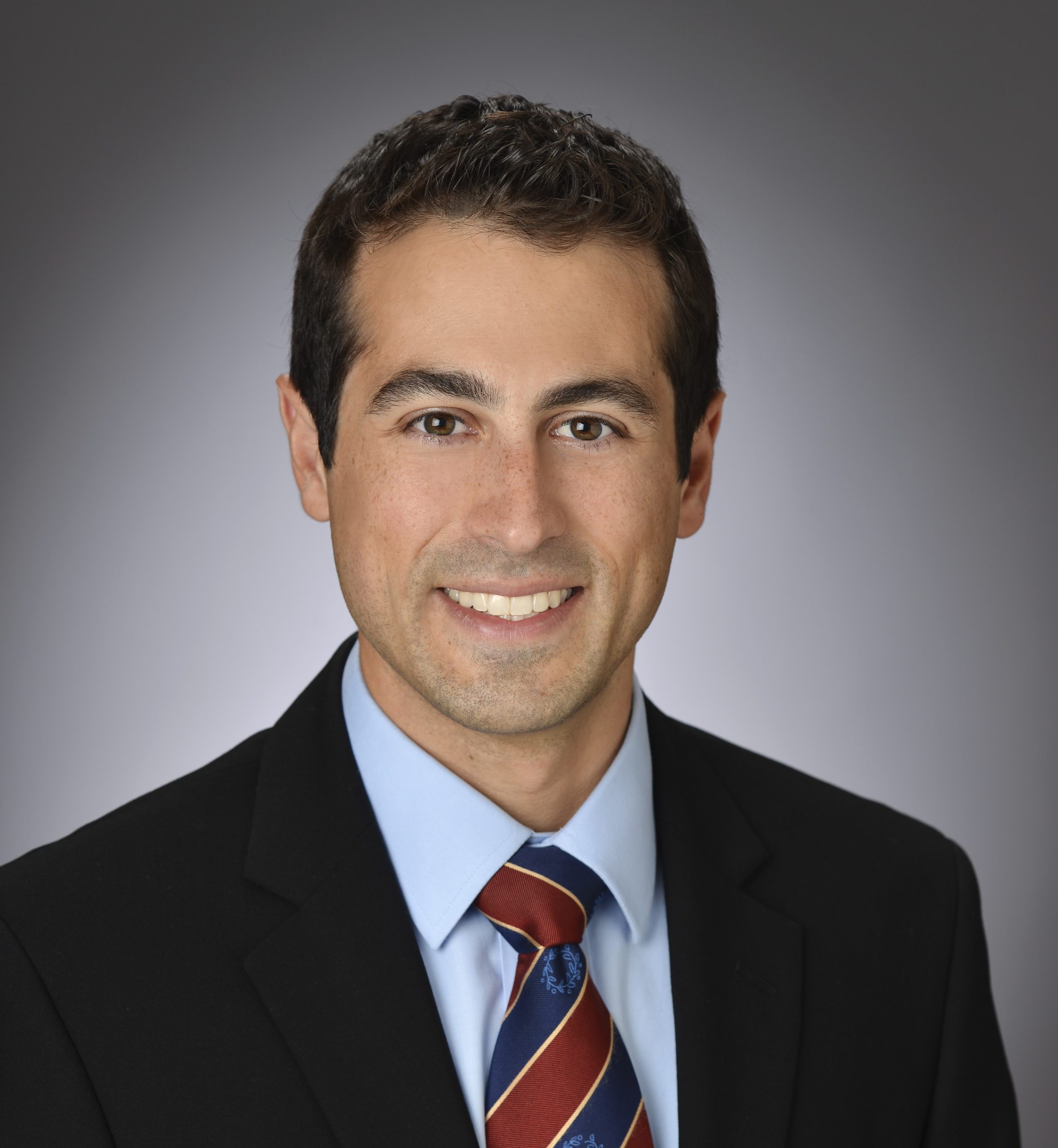 PETER VEZERIDIS, MD
Orthopaedic Surgeon, Excel Orthopaedic Specialists
Dr. Peter S. Vezeridis, MD is a board certified, fellowship-trained orthopaedic surgeon. He specializes in shoulder surgery and sports medicine. He has a particular expertise in complex shoulder surgery including anatomic and reverse shoulder replacements. A native of Rhode Island, Dr. Vezeridis attended Brown University where he obtained an Sc.B. degree with Honors and graduated Magna Cum Laude. He then attended Brown Medical School. During medical school, Dr. Vezeridis was awarded a Fulbright Fellowship to the Netherlands to perform orthopaedic basic science research. He was also a medical volunteer at the 2004 Olympic Games in Athens, Greece. Dr. Vezeridis completed his residency in Orthopaedic Surgery at the Harvard Combined Orthopaedic Residency Program in Boston. He served as a Chief Resident in Orthopaedic Surgery at Massachusetts General Hospital. After residency, Dr. Vezeridis completed a fellowship in Sports Medicine and Shoulder Surgery at Massachusetts General Hospital. During fellowship, he was an assistant team physician for the New England Patriots, the Boston Red Sox, the Boston Bruins, and the New England Revolution. Following his Sports Medicine and Shoulder Surgery fellowship, Dr. Vezeridis completed a European traveling fellowship in advanced shoulder surgery. During this time, he learned from several of the world's pre-eminent shoulder surgeons including Dr. Laurent Lafosse in Annecy, France, Dr. Gilles Walch in Lyon, France, and Dr. Christian Gerber in Zurich, Switzerland. Dr. Vezeridis was also awarded an AO Trauma Fellowship at the Charité Hospital in Berlin, Germany. Prior to joining Excel, Dr. Vezeridis was an Assistant Professor of Orthopaedic Surgery at UCLA where he served as a team physician for several UCLA athletic teams. He currently serves as a faculty member for the San Diego Shoulder Course and the Athens Shoulder Course.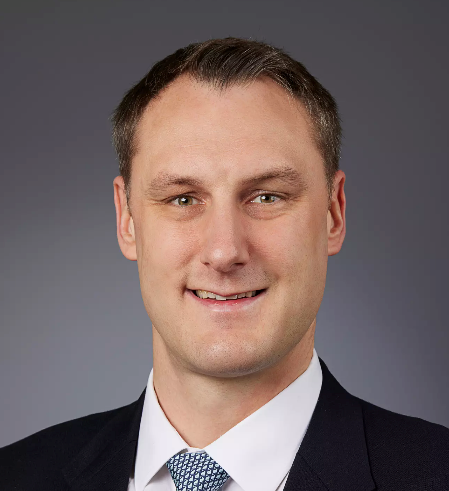 MARK YAKAVONIS, MD, MMS, FAAOS
Orthopedic Surgeon, Boston Medical Center
Mark Yakavonis, MD, MMS, FAAOS, is an orthopedic surgeon who specializes in foot and ankle conditions. His expertise includes sports injuries, fractures, syndesmotic injuries, cartilage injuries, Achilles tendon injuries and tendonitis, post traumatic arthritis, foot and ankle arthritis, minimally invasive and arthroscopic surgery, osteochondral lesions of the Talus, foot deformity, bunions, hammer toes, ankle joint replacement surgery and neuromuscular disease. Dr. Yakavonis earned his doctorate at New York Medical College. He completed his residency at BMC, where he served as Chief resident and received the Resident Research Award for his research on a novel operative technique for reducing the ankle syndesmosis. He completed fellowship in foot and ankle surgery at Massachusetts General Hospital where he was awarded a national research grant for his research on the ankle syndesmosis. Dr. Yakavonis has published several peer reviewed scientific papers and co-authored a book chapter on foot and ankle conditions.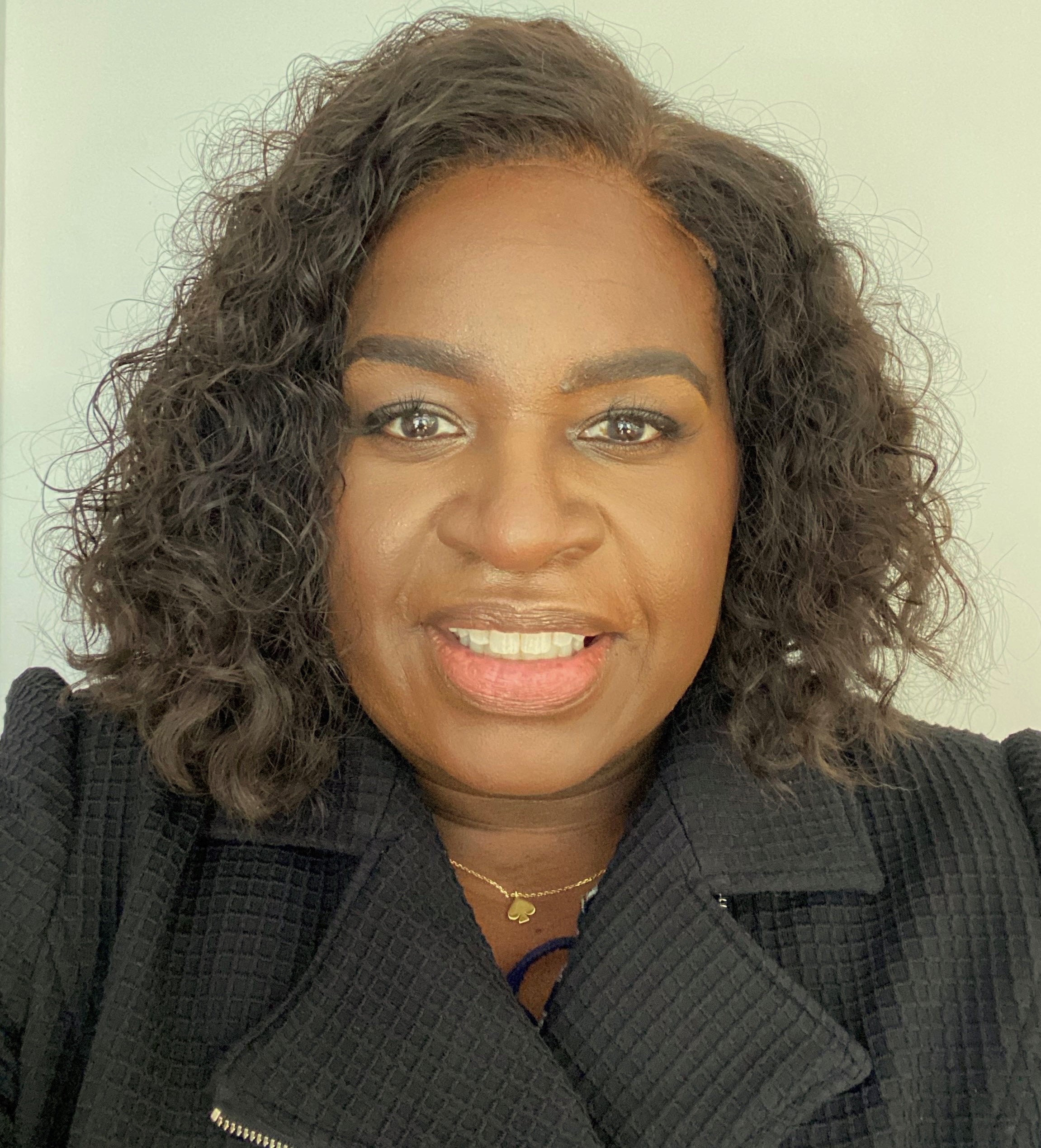 Anissa Zabriskie, MBA, SHRM-CP
Global HR Business Partner, DuPont
Anissa Zabriskie is a global Human Resource professional with over 20 years of human resources and organizational development experience. Anissa's expertise includes talent management, organizational development and leadership and management coaching. Anissa is passionate about helping businesses make the most of their resources and talent. In addition to her accomplishments in HR/OD, she is Director, Massachusetts State Council – Society for Human this Resource Management (SHRM) where she leads a committee of HR volunteers who support over 2,000 HR professionals in the Commonwealth. As a trained speaker and DDI (Development Dimensions International, Inc.) licensed facilitator, Anissa has presented in boardrooms across the globe including Singapore, Taiwan, and South Korea. Anissa holds a Bachelor of Science and a master's degree in Business Administration. Anissa also volunteers her time to various charitable causes as a member of the Beta Sigma Phi, Inc sorority – Gamma Theta Chapter. In addition, she holds various Board positions within Worcester county – including Girl's Inc. and Worcester Regional Library. An avid pet lover, Anissa lives in Leominster with her husband Richard and rescued dog Milo.