Early Bird Rate
Through February 3rd
Discounted Rate
February 4th- March 3rd
Standard Rate
After March 4th
Gala Dinner Ticket
6pm on March 27th at Al Wadi
Gala Tickets Sold Separately
The Work Related Injuries Workshop is supported by the International Musculoskeletal Society (I.M.S.). Charges to your credit card will come from "I.M.S." To learn more about I.M.S., please click here.
Please Note: For best experience with the registration system, please use Google Chrome or Mozilla Firefox as your web browser. The system is not supported well on Internet Explorer. 
Registration includes:
Access to all of the conference's sessions
Program materials
All Breakfasts
All Refreshment Breaks
All Lunches
*Please note: Gala Dinner tickets are sold separately.
Gala Dinner:
We look forward to welcoming you to our popular Gala Dinner event. It is held at 6pm on Monday, March 27th at Al Wadi Restaurant, located at 1249 VFW Parkway in West Roxbury, MA. Ticket includes open bar, hors d'oeuvres, full lebanese dinner, dessert and entertainment. 
Cancellation Policy:
Refunds will be issued for all cancellations received two weeks prior to the start of the conference. A $75 administrative fee will be charged for any refunds. Substitutions received one week prior to the start of the conference may be made without an additional charge. Any cancellations or substitutions must be made in writing.  "No shows" are subject to the full course fee. Refunds or credits will not be issued once the conference has started.
The Program Advisory Board reserves the right to cancel the conference due to lack of registrants. In case of conference cancellation, the conference registration fees will be refunded.
The Program Advisory Board reserves the right to alter this program without prior notice.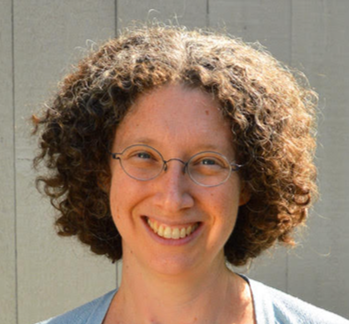 Karen Huyck, MD, PhD, MPH
Associate Professor Section of Occupational and Environmental Medicine Department of Medicine Dartmouth-Hitchcock Medical Center/Geisel School of Medicine at Dartmouth *Activity Co-Director
Dr. Huyck, is an Associate Professor of Medicine at Dartmouth in the Section of Occupational and Environmental Medicine and the Medical Director of VT RETAIN (Retaining Talent After Injury/Illness Network), a state early-intervention work disability prevention program through the Vermont Department of Labor and funded by the U.S Department of Labor. She is a former American College of Occupational and Environmental Medicine Occupational Physician Scholar and former Howard Hughes Predoctoral Fellow in the Biological Sciences. She completed her residency and MPH at the Harvard School of Public Health and received her PhD in Cellular and Molecular Biology from the University of Vermont. Prior to her position at Dartmouth, she worked in diverse OEM settings in the Boston area, including as a staff physician, researcher, disability review consultant, impartial medical examiner, and expert witness. Her current clinical and research interests include equitable access to occupational medicine best practices and evidence-based stay-at-work/return-to-work services to support the physical and mental health of workers in their communities.