Previous Golden Rose Award Recipients
The Golden Rose Award was established in the mid 1990's. In 2017 the Workers Comp Care group reinstituted the prestigious recognition. We are honored to present this award each year at our annual Work Related Injuries Workshop.
Thomas H. Winters MD, FACOEM, FACPM
President, Chief Medical Officer and Principal Partner, Occupational & Environmental Health Network
Thomas H. Winters MD, FACOEM, FACPM is Principal Partner, President and Chief Medical Officer of OEHN, an occupational and environmental medicine consulting firm which he co-founded in 2004.
A graduate of Tufts University School of Medicine, Dr. Winters has over 35 years' experience in the occupational health arena. Dr. Winters leads a team of board-certified occupational medicine physicians and other clinicians who provide remote and onsite clinical leadership, care and consulting for employee and occupational health programs in hospitals, universities, research laboratories, municipalities, biotech/pharma, manufacturing, insurers and other organizations throughout New England and nationally. Since 1999, Dr. Winters has served as Chief of Occupational Medicine at New England Baptist Hospital in Boston. He is also Medical Director of Employee Health, including animal and research laboratories at Dana Farber Cancer Institute and Boston Children's Hospital Occupational Health Department and is a member of the Institutional Biosafety Committee at both hospitals.  Dr. Winters also provides Medical Director services at Beth Israel Deaconess Medical Center Employee Health Department.  Since 2009 he has been Occupational Health Officer of Boston University Research Occupational Health Program and the National Emerging Infectious Disease Lab (NEIDL), one of the few BSL 4 Labs in the country.  Additionally, Dr. Winters provides Medical Director oversight for Harvard University BSL 2 and 3 laboratories. Since 1995, Dr. Winters has been a Visiting Scientist of Occupational and Environmental Medicine at Harvard.
He is a member of the Harvard School of Public Health Residency Advisory Committee. His areas of interest and expertise include developing and implementing policies and standard operating procedures at hospitals and research institutions, musculo-skeletal disease, toxic tort, radiation exposures, occupational and infectious diseases and corporate medical consulting.  He has provided training and published numerous articles and abstracts in these areas. Board Certified in Occupational and Environmental Medicine and Internal Medicine and trained in Infectious Disease, he is also a Certified Independent Medical Examiner, and Medical Review Officer.
Dr. Winters is a devoted physician who believes strongly in wellness. He practices what he preaches by exercising regularly 5-6 times per week, walking or biking to work, hiking, skiing and playing basketball.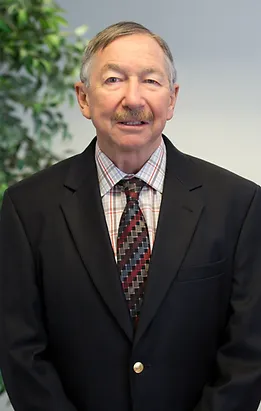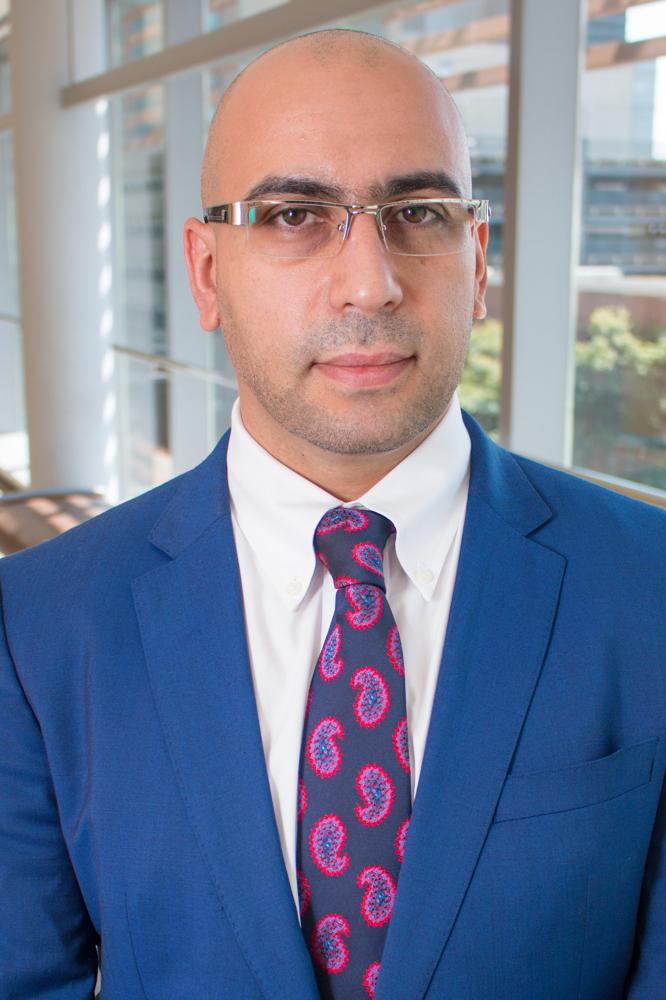 Chadi Tannoury, MD, FAOA
Medical Director of Ambulatory Orthopedics, Director of Orthopedic Spine Research, Associate Professor of Orthopedic Spine Surgery, Boston University Medical Center
Dr. Chadi Tannoury was born in Lebanon and earned his medical training at the Lebanese University of Beirut, and completed his Orthopaedic residency at Thomas Jefferson University Hospital in Philadelphia and his fellowship training in Spine surgery at RUSH University Medical Center in Chicago.
Dr. Chadi Tannoury is trained to treat a wide spectrum of spinal pathologies including degenerative conditions, deformity disorders, spinal trauma, tumors of the spine, and spinal infections. Dr. Chadi Tannoury is recognized as a clinician scientist and won multiple awards and honors underlining his outstanding clinical achievements and outstanding levels of kindness and compassion for the patient entrusted to his care.
Additionally, Dr. Chadi Tannoury extensively investigated and published numerous basic science and clinical spinal researches on various spinal ailments and Minimally Invasive Spine Surgery. Through his clinical and academic achievements, Dr. Chadi Tannoury serves as Editor to spine surgery textbooks, journals, and contributes to the spine surgery literature with plethora of publications.
Moreover, Dr. Chadi Tannoury's work expanded beyond the art of medicine into the art of medical illustrations, and his drawings complimented multiple landmark publications and contributed to better understanding of various spinal pathologies and surgical techniques.
Dr. Chadi Tannoury provides patient care at the Boston Medical Center Campus at the Shapiro Center, 725 Albany St. Office number 617 638 5633.
Tony Tannoury, MD
Chief of Spine Surgery, Boston Medical Center, The Center for Minimally Invasive Spine Surgery, Boston University
Dr. Tannoury is Chief of Spine Surgery at Boston Medical Center and Boston University School of Medicine in Boston, MA. He is internationally recognized for developing and patenting Minimal Invasive (MIS) techniques and implants that are widely used worldwide. He is the inventor of Johnson & Johnson's MIS Spine Portfolio that includes award winning copyrighted systems on the market today, including:
VIPER®
VIPER® 2
VIPER® 3D
COUGAR® LS
Dr. Tannoury has a very reputable and highly attended surgeons' visitation program through which he has hosted and proctored more than 375 surgeons and professors from major universities and medical centers in the USA and around the world. Dr Tannoury has spent a significant amount of time educating and teaching surgeons, residents and medical students from Brazil, China, the Middle East, and all over Europe. Dr. Tannoury is considered to be an international expert in diagnosing and treating complex spinal deformities. As a result of preservation of spinal muscles and normal structures, Dr Tannoury's Minimally Invasive techniques have been very successful in treating spinal injuries as well as degenerative conditions. Faster recovery, shorter hospital stay, less postoperative pain and better long term results has kept Dr. Tannoury very involved with injured workers, as well as patients who are unwilling or unable to undergo classic open surgeries. Hence Dr. Tannoury's interest in working closely with Occupational Health Professionals and major employers from all over New England to develop successful and cost saving protocols and business practices to get the employees back to work more quickly and in manner that respects the injured worker.
Dr. Tannoury is also the founder of S.P.I.N.E, a non-profit international organization that educates and trains hundreds of surgeons annually in all aspects of musculoskeletal orthopedic and neurosurgical disorders.
Dr. Tannoury is a devoted husband and father and nothing is more important to him than his wife Viviane and their three kids, Jasmine, Tamara and Mark. In his free time, he likes to ski, play tennis and socially network.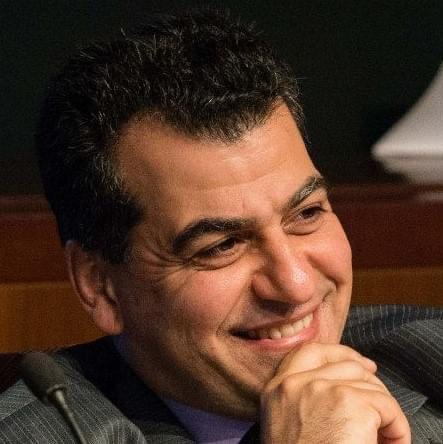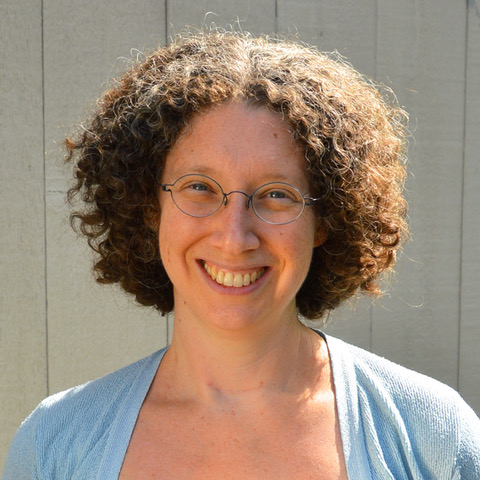 Karen Huyck, MD, PhD, MPH
Assistant Professor Section of Occupational and Environmental Medicine Department of Medicine Dartmouth-Hitchcock Medical Center/Geisel School of Medicine at Dartmouth *Activity Co-Director
Dr. Huyck, is an Assistant Professor of Medicine at Dartmouth in the Section of Occupational and Environmental Medicine. She is a former American College of Occupational and Environmental Medicine Occupational Physician Scholar and former Howard Hughes Predoctoral Fellow in the Biological Sciences. She completed her residency in Occupational and Environmental Medicine and her MPH in Environmental Health at the Harvard School of Public Health. She received her PhD in Cellular and Molecular Biology from the University of Vermont.
Prior to her position at Dartmouth, she worked in diverse OEM settings in the Boston area, including as a staff physician, researcher, disability review consultant, impartial medical examiner, and expert witness. Her clinical and research interests include prevention of occupational and environmental injury and illness, gene-environment interaction, and molecular diagnostics.
Kenneth A. Larsen, DMIN, ABMP
Clinical Psychologist, Department of Medicine, NEBH
Dr. Larsen is a clinical psychologist in the Department of Medicine at New England Baptist Hospital. He is also the Director of Clinical Pastoral Education and Counseling. For the past nineteen years he has utilized innovative treatment approaches in caring for patients suffering from catastrophic occupational injuries and workplace violence, as well as in the management of chronic pain. For many years he has also been involved in sport psychology as the Baptist has often provided medical management of elite athletes who visit Boston for world cup events including the Boston Marathon. For fifteen years he was on the medical team for the Boston Celtics, and a clinical instructor in the Department of Medicine at the Harvard Medical School. He is past member of the Board of Directors of the Massachusetts Psychological Association, Chair of the NEBH Integrative Medicine Council, and co-chair of NEBH's Institutional Review Board. He did his undergraduate work at New York University, completed Masters studies in theology and received a Doctorate in Analytical Psychology & Clinical Studies at Andover-Newton, including advanced studies at the CG Jung Institute in Zurich, Switzerland. He completed residencies at Abbott Northwestern Hospital in Minneapolis, and Danvers State Hospital in Massachusetts. His doctoral dissertation in clinical hypnosis was entitled: ""Eidetic Memory Reprocessing – An Investigation of the Neurobiology and Clinical Application of the 'Trauma Theatre' with Workers Suffering Co-Morbid PTSD.