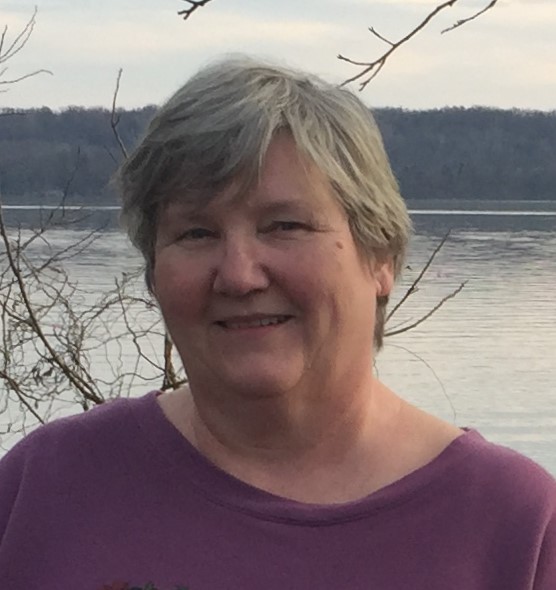 Nancy Clover RN, COHN-S, FAAOHN
Founder & President, Occupational Health Connections
Nancy is the founder of Occupational Health Connections, a leading staffing and recruitment agency for occupational and employee health nurses. She is a graduate of the Massachusetts General Hospital School of Nursing and a board Certified Occupational Health Nurse Specialist. She is a Fellow of the American Association of Occupational Health Nurses (FAAOHN). Nancy has more than 20 years of experience as an occupational health nurse. She is an active member of the board of directors of the Massachusetts and North of Boston Association of Occupational Health Nurses, she has served in many leadership positions. Nancy is a member of the Massachusetts Safety Council, Healthcare Employee Health Nurses Association of New England and American Association of Health Professionals. She has earned considerable recognition for her contributions to occupational and employee health nursing, including the Lifetime Achievement Award, from the Massachusetts Association of Occupational Health Nurses.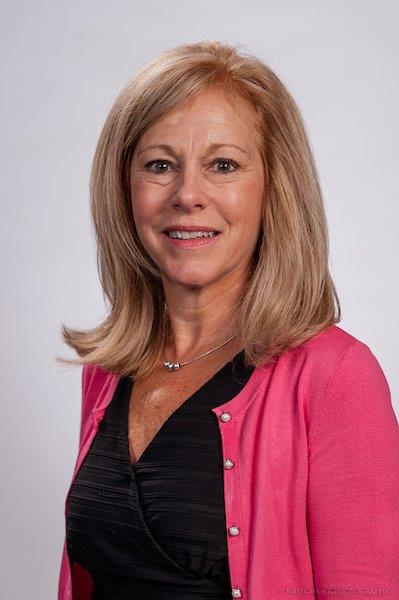 Maria DelMuto, PT, CCM
Medical Case Manager, Mass General Brigham
Maria DelMuto is a graduate of Simmons College with a Bachelor of Science Degree in Physical Therapy. After spending over 15 years practicing as an orthopedic clinical specialist and occupational rehab specialist, she transitioned to the workers' compensation arena to specialize in utilization review and medical case management of the injured worker. In 1999, Maria was responsible for the development and implementation of the Utilization Review and Medical Case Management Services Program for Northern General Services. As a certified case manager, Maria was the managed care supervisor for the third party administrator, FutureComp for over 10 years. During that period, she was actively involved in new client presentations while providing case management services to multiple self insured groups, individual clients, and municipalities. Currently with 20 years experience in the field, she is a medical case manager in the workers' compensation division of Mass General Brigham where she interacts daily with injured employees from multiple entities.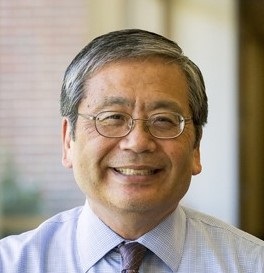 Dean Hashimoto, MD, JD
Chief Medical Officer, Workplace Health, Mass General Brigham
Dr. Dean Hashimoto is the CMO of Workplace Health at the Mass General Brigham that includes the Occupational Health Services and the Workers' Compensation Division. He is the Chair of the Health Care Services Board at the Massachusetts Department of Industrial Accidents. His faculty appointments include being Professor of Law at the Boston College Law School.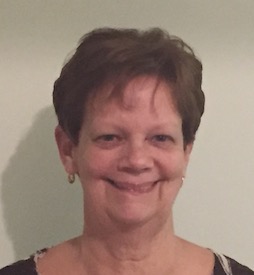 Alice Hathaway
Senior Claims Specialist, Corvel
Alice began her insurance career in September, 1987 as a Claim Representative. Prior to joining Corvel she worked at Royal Sun Alliance,  AIG, Meadowbrook, Gallagher Bassett, and Sedgwick.  She has handled the New England States: Vermont, New Hampshire, Connecticut, Rhode Island and Massachusetts.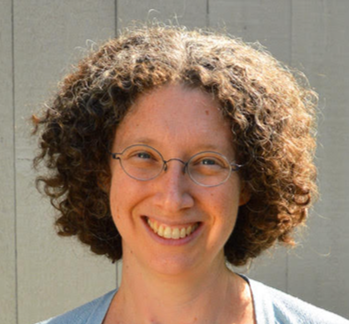 Karen Huyck, MD, PhD, MPH, FACOEM
Associate Professor, Occupational and Environmental Medicine, Dartmouth-Health; Medical Director, VT RETAIN, Vermont Dept. of Labor
Dr. Huyck is an Associate Professor of Medicine at Dartmouth in the Section of Occupational and Environmental Medicine and the Medical Director of VT RETAIN (Retaining Talent After Injury/Illness Network), a state early-intervention work disability prevention program through the Vermont Department of Labor and funded by the U.S Department of Labor. She is a former American College of Occupational and Environmental Medicine Occupational Physician Scholar and former Howard Hughes Predoctoral Fellow in the Biological Sciences. She completed her residency and MPH at the Harvard School of Public Health and received her PhD in Cellular and Molecular Biology from the University of Vermont. Prior to her position at Dartmouth, she worked in diverse OEM settings in the Boston area, including as a staff physician, researcher, disability review consultant, impartial medical examiner, and expert witness. Her current clinical and research interests include equitable access to occupational medicine best practices and evidence-based stay-at-work/return-to-work services to support the physical and mental health of workers in their communities.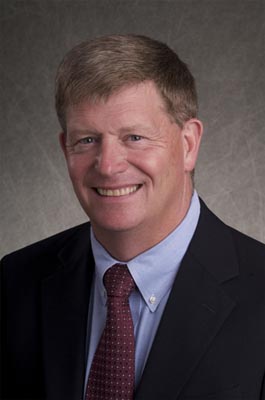 Michael P. Kelley, AIC, ARM
Senior Vice President, Director of Claim Operations, HUB International New England, LLC
Michael Kelley currently serves as Senior Vice President and Director of Claims Operations at HUB International New England, a leading insurance brokerage firm, in a position held since May 2014. HUB's dedicated claim staff advocates for their policyholders when claim complications occur; Michael and the team of claim professionals guide HUB's clients through the entire onerous and sometimes challenging claim process to efficiently manage the process to troubleshoot, as needed, to make it easier for their clients. Michael is based in HUB's Wilmington, MA, office. As the leader of the Claims Management Department, his duties include: claim advocacy, meetings with clients, adjusters, and loss inspectors; and settlement strategies. Michael assists, as needed, in the settlement negotiations at all levels with adjusters and carriers, ensuring that clients receive maximum payments on all first party claims as well as full benefits of all coverages provided under their policies. Michael holds over 41 years of insurance industry experience, beginning his career with the American Mutual Insurance Companies in 1982. He was trained in all lines of claim investigation with a focus on both commercial and personal lines claims. He held various positions including Field Investigator, Claim Supervisor, Assistant Claim Manager and Regional Claim Manager. He became the Operations Manager for an independent consulting firm in 1993. He spent the next 20 years as the Vice President of Claims at the A.I.M. Mutual Insurance Companies. He is considered an expert in the area of workers' compensation claim handling, and is a frequent speaker on the worker's compensation claim process.  Michael holds both an Associate in Risk Management (ARM) and an Associate in Claims (AIC) designation from the Insurance Institute of America. He has been an instructor at the Insurance Library Association of Boston for the last ten years. He is a former member of the Workers' Compensation Rating and Inspection Bureau (WCRIB) Claim Committee, as well as the Board of Governors of the Insurance Fraud Bureau of Massachusetts. In 2015, the Governor of Massachusetts appointed him to be the Insurance Industry Representative on the Workers Compensation Advisor Council at the Department of Industrial Accidents. He has dedicated his career to improving the workers compensation system and reducing the impact of claims on both the employer and employee community. Michael holds a Bachelor of Science degree in Business Management from Merrimack College where he majored in accounting.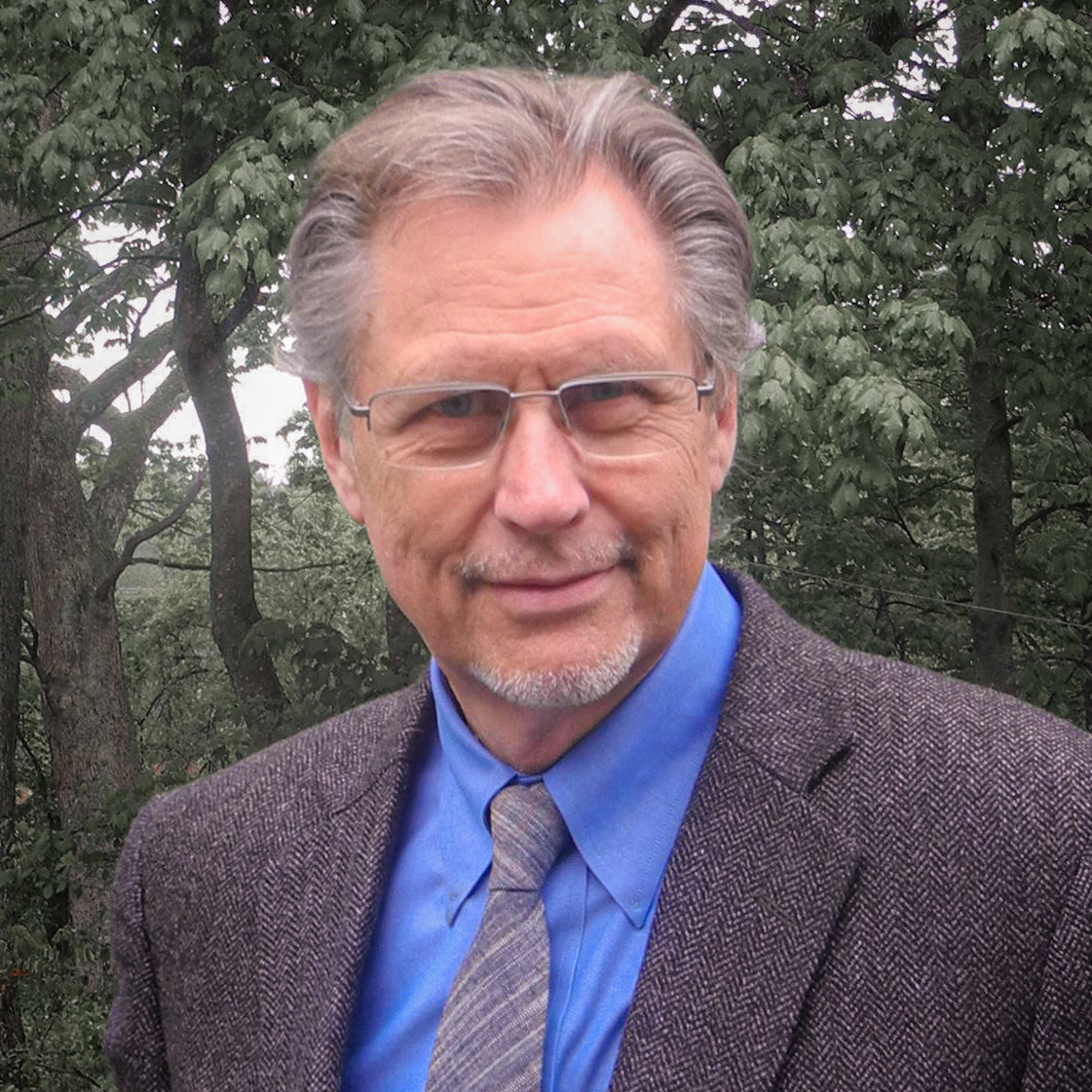 Kenneth A. Larsen, DMIN, PhD, ABMP
Clinical Psychologist, Department of Medicine, NEBH
Dr. Larsen is a clinical psychologist in the Department of Medicine at New England Baptist Hospital. He is also in private practice with offices at Pro Sports Orthopedics in Brighton, MA. For the past twenty-five years he has utilized innovative treatment approaches in caring for patients suffering from catastrophic occupational injuries and workplace violence, as well as in the management of chronic pain. For many years he has also been involved in sport psychology as the Baptist has often provided medical management of elite athletes who visit Boston for world cup events including the Boston Marathon. For fifteen years he was on the medical team for the Boston Celtics, and a clinical instructor in the Department of Medicine at the Harvard Medical School. He is past member of the Board of Directors of the Massachusetts Psychological Association, past chair of the NEBH Integrative Medicine Council, and present co-chair of NEBH's Institutional Review Board. He did his undergraduate work at New York University, completed master's studies in theology and received a Doctorate in Analytical Psychology & Clinical Studies at Andover-Newton, including advanced studies at the CG Jung Institute in Zurich, Switzerland. He completed residencies at Abbott Northwestern Hospital in Minneapolis, and Danvers State Hospital in Massachusetts. His doctoral dissertation in medical hypnosis was entitled: "Eidetic Memory Reprocessing – An Investigation of the Neurobiology and Clinical Application of the 'Trauma Theatre' with Workers Suffering Co-Morbid PTSD." He was the recipient of the DLIN/Fischer Clinical Research Award for "A Double Blind, Randomized, Placebo-Controlled Study of Peri-Operative Administration of Olanzapine to Prevent Post-Operative Delirium in Joint Replacements" from the Academy of Consultation-Liaison Psychiatry. And the recipient of the Lewis Millender MD Golden Rose Award.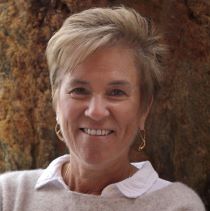 Phyllis Phillips, Esq.
Owner, Mediation Works, LLC Williston, VT
Phyllis Phillips, Esq. owns a workers' compensation mediation and consulting practice in Vermont.  From 2008 to 2018 she was the senior Administrative Law Judge for the Vermont Department of Labor's Workers' Compensation and Safety Division.  She has extensive experience in all facets of workers' compensation, including as co-owner of a Vermont-based workers' compensation insurance company and as an attorney in private practice representing both injured workers and employers.  She has served on the Vermont Department of Health's Uniform Pain Management Advisory Council and is currently on the Kids' Chance of Vermont board of directors.
A native of Marblehead, MA (the birthplace of the American Navy), Phyllis received her undergraduate degree at the University of Vermont and her juris doctor at the University of California, Hastings College of the Law.  She is a Fellow of the College of Workers' Compensation Lawyers and was recently inducted into the National Academy of Distinguished Neutrals.  She also has extensive experience in all matters pertaining to the Boston Red Sox and considers their World Series victory in 2004 on a par with the birth of her children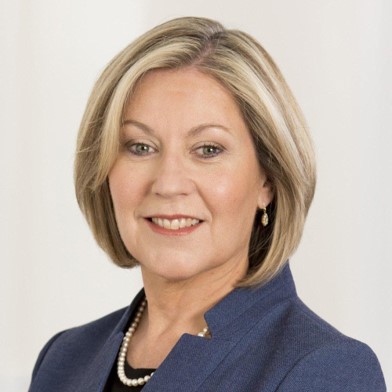 Nancy L. Segreve, MA, CRC, CCM
Vocational Consultant / Founding Partner, Occupational Resource Network
Nancy earned her Master's Degree in Rehabilitation Counseling, with specialized training in vocational evaluation, from Assumption College. She is a nationally Certified Rehabilitation Counselor and Certified Case Manager who has been providing vocational evaluations, counseling, and rehabilitation services for 30 years on behalf of adults who have sustained injuries or illnesses that impact employment. Nancy also utilizes her vocational expertise to assist employers who are concerned with effectively managing disability issues in the workplace. She serves as an expert vocational witness in various court systems where her training, experience, and specialized knowledge of employment issues have been called upon. Nancy was on the board of directors for the New England Chapter of the International Association of Rehabilitation Professionals for many years and is currently on the board of directors for Kids Chance of Massachusetts where she co-chairs the scholarship committee.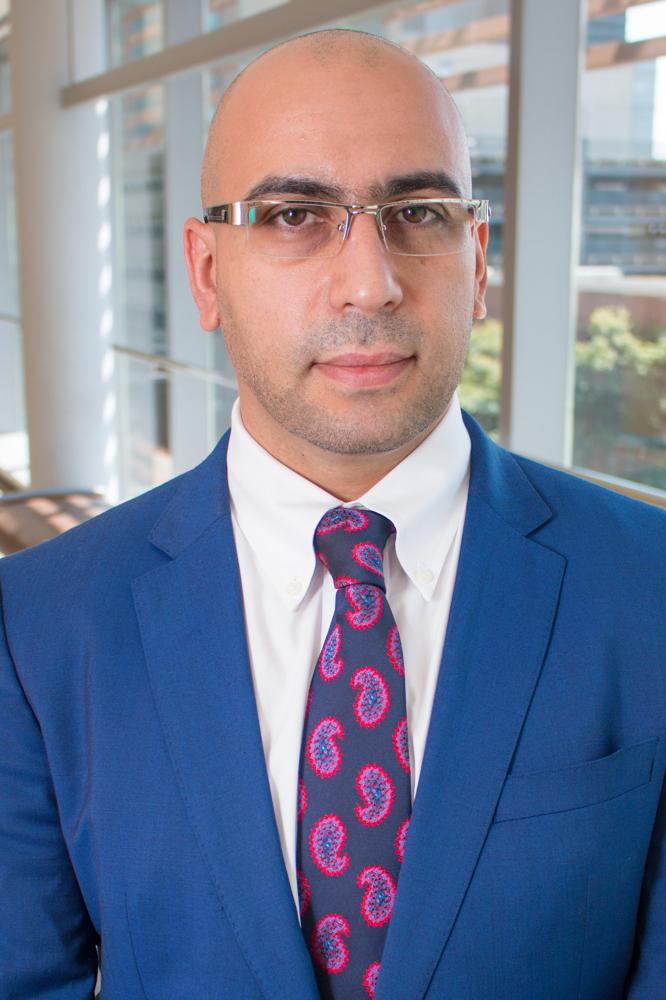 Chadi Tannoury, MD, FAOA, FAAOS
Associate Professor, Medical Director of Orthopaedic Clinic, Director of Spine Research, Boston University Medical Center
Dr. Chadi Tannoury was born in Lebanon and earned his medical training at the Lebanese University of Beirut, and completed his Orthopaedic residency at Thomas Jefferson University Hospital in Philadelphia and his fellowship training in Spine surgery at RUSH University Medical Center in Chicago. Dr. Chadi Tannoury is trained to treat a wide spectrum of spinal pathologies including degenerative conditions, deformity disorders, spinal trauma, tumors of the spine, and spinal infections. Dr. Chadi Tannoury is recognized as a clinician scientist and won multiple awards and honors underlining his outstanding clinical achievements and outstanding levels of kindness and compassion for the patient entrusted to his care. Additionally, Dr. Chadi Tannoury extensively investigated and published numerous basic science and clinical spinal researches on various spinal ailments and Minimally Invasive Spine Surgery. Through his clinical and academic achievements, Dr. Chadi Tannoury serves as Editor to spine surgery textbooks, journals, and contributes to the spine surgery literature with a plethora of publications. Moreover, Dr. Chadi Tannoury's work expanded beyond the art of medicine into the art of medical illustrations, and his drawings complimented multiple landmark publications and contributed to better understanding of various spinal pathologies and surgical techniques. Dr. Chadi Tannoury provides patient care at the Boston Medical Center Campus at the Shapiro Center, 725 Albany St. Office number 617 638 5633.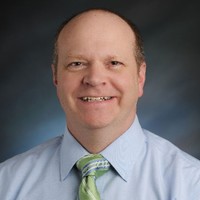 Robert A. (Abe) Timmons, DO, MPH, FACOEM
Occupational Medicine Specialist & Medical Director, The Center for Occupational & Employee Health, Exeter Hospital, NH
Abe Timmons, DO, MPH, FACOEM is a board certified occupational medicine specialist and medical director at The Center for Occupational & Employee Health at Exeter Hospital in New Hampshire. Dr. Timmons completed his residency training in Occupational & Environmental Medicine in 2004 at the Harvard School of Public Health in Boston, MA. He has over 20 years of experience in both civilian and military medicine, and currently is the State Air Surgeon for the Massachusetts Air National Guard.  He is certified as an FAA senior aviation medical examiner,  a DOT medical examiner, a Medical Review Officer, and as a Civil Surgeon.  Dr. Timmons is the owner and operator of Patriot Aerospace & Occupational Medicine, providing physical exam services for pilots and air traffic controllers, and medical director consulting services to airlines and businesses.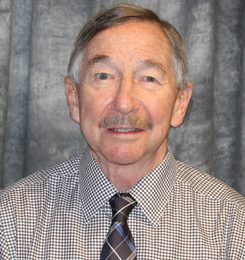 Thomas H. Winters, MD, FACOEM, FACPM
Principal & Chief Medical Officer, Occupational & Environmental Health Network
Thomas H. Winters MD, FACOEM, FACPM is Principal Partner, President and Chief Medical Officer of OEHN, an occupational and environmental medicine consulting firm which he co-founded in 2004. A graduate of Tufts University School of Medicine, Dr. Winters has over 35 years' experience in the occupational health arena. Dr. Winters leads a team of board-certified occupational medicine physicians and other clinicians who provide remote and onsite clinical leadership, care and consulting for employee and occupational health programs in hospitals, universities, research laboratories, municipalities, biotech/pharma, manufacturing, insurers and other organizations throughout New England and nationally. Since 1999, Dr. Winters has served as Chief of Occupational Medicine at New England Baptist Hospital in Boston. He is also Medical Director of Employee Health, including animal and research laboratories at Dana Farber Cancer Institute and Boston Children's Hospital Occupational Health Department and is a member of the Institutional Biosafety Committee at both hospitals.  Dr. Winters also provides Medical Director services at Beth Israel Deaconess Medical Center Employee Health Department.  Since 2009 he has been Occupational Health Officer of Boston University Research Occupational Health Program and the National Emerging Infectious Disease Lab (NEIDL), one of the few BSL 4 Labs in the country.  Additionally, Dr. Winters provides Medical Director oversight for Harvard University BSL 2 and 3 laboratories. Since 1995, Dr. Winters has been a Visiting Scientist of Occupational and Environmental Medicine at Harvard School of Public Health and a Visiting Lecturer at Harvard Medical School.  He is a member of the Harvard School of Public Health Residency Advisory Committee. His areas of interest and expertise include developing and implementing policies and standard operating procedures at hospitals and research institutions, musculo-skeletal disease, toxic tort, radiation exposures, occupational and infectious diseases and corporate medical consulting.  He has provided training and published numerous articles and abstracts in these areas. Board Certified in Occupational and Environmental Medicine and Internal Medicine and trained in Infectious Disease, he is also a Certified Independent Medical Examiner, and Medical Review Officer. Dr. Winters is a devoted physician who believes strongly in wellness. He practices what he preaches by exercising regularly 5-6 times per week, walking or biking to work, hiking, skiing and playing basketball.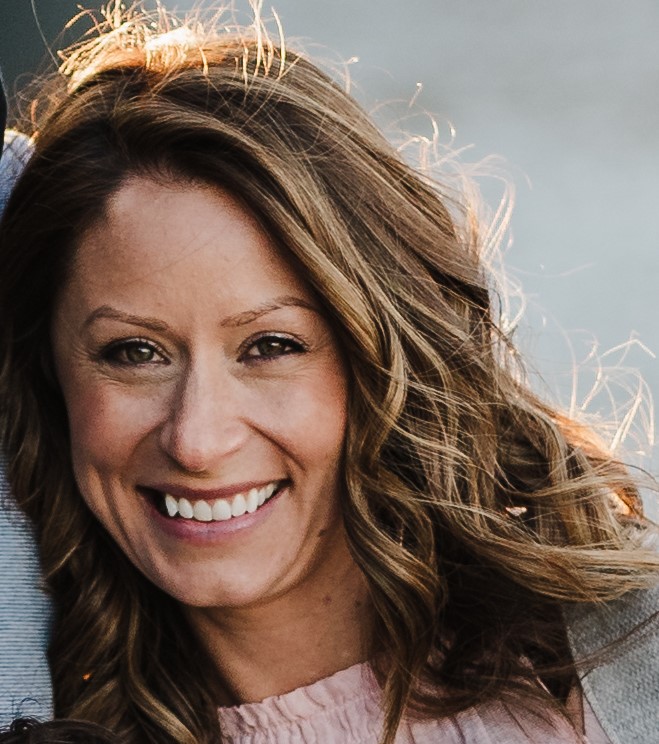 Michela Capobianco, MBA
Program Director